UK attractions are in need of some celebrating. While visiting many of the best attractions in the UK hasn't been possible due to the global health crisis, we want to champion what the UK has to offer in the future and look to brighter days ahead. The UK has always been a wonderful place to enjoy a road trip, from the stunning Isle of Skye to awe-inspiring national parks to the trendy counties of Devon and Cornwall. With a set of wheels and some vehicle day insurance, you can visit so many awesome attractions in the future, with something to suit all tastes and interests.
Our motto: Get inspired now, visit when it's safe.
In this guide, you will find a list of every UK attraction you need to visit in the future, across all UK regions. Whether you want to take the coastal route, stop off at historic market towns or are planning a road trip between cities, we highlight the attractions you simply cannot miss.
Hopefully, this guide will give people some inspiration for a time when things are a bit more normal so you can make plans to get out and enjoy all of the UK's amazing attractions. And with more of us now looking for staycation destinations, our UK road trip ideas will help you make the most of your trip.
READ MORE: What are the most popular cars in the UK?
Which UK attractions should I visit?
In the UK road trip map and table below, we have highlighted 100 top attractions to visit, giving you the pertinent details to make your decision. Take a look and inspire yourself to enjoy some of the best road trips in the UK!
Map of great UK attractions to visit
To filter attractions of a particular type (historic, nature etc.), click the icons in the upper-left key.
100 attractions to visit in the UK
In the table below you can discover 100 amazing attractions to visit on a road trip in any part of the UK.
You can sort and filter attractions in the table by the following: region, county, attraction type, city-based, indoors/outdoors, price (free or paid), onsite parking, wheelchair friendly.
UK attractions by region
Please click the links below to discover more about three of the amazing attractions from each UK region.
Attractions in the East of England
Great Yarmouth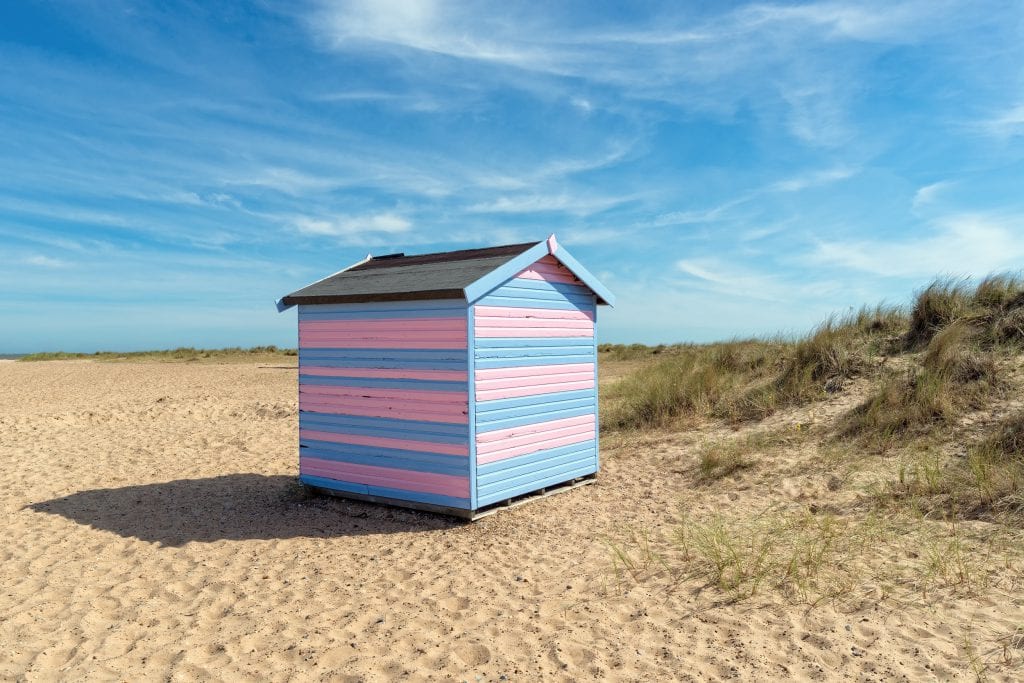 When it comes to seaside towns in the UK, Great Yarmouth is one with all the offerings you'd need for a day by the sand. Holidaymakers have been travelling to the resort since 1760 and now it still boasts a wonderful range of seaside attractions, from the traditional promenade to water sports on the nearby Broads.
Mandi, a blogger at Big Family Little Adventures, spoke to us: "Great Yarmouth is the perfect place to go for a family holiday for all ages. Miles of golden sandy beaches and fantastic attractions from roller coasters to wildlife parks. It is a traditional seaside town with doughnuts and donkey rides, but also eco barns and large colonies of seals to marvel at. It really has something for everyone."
River Cam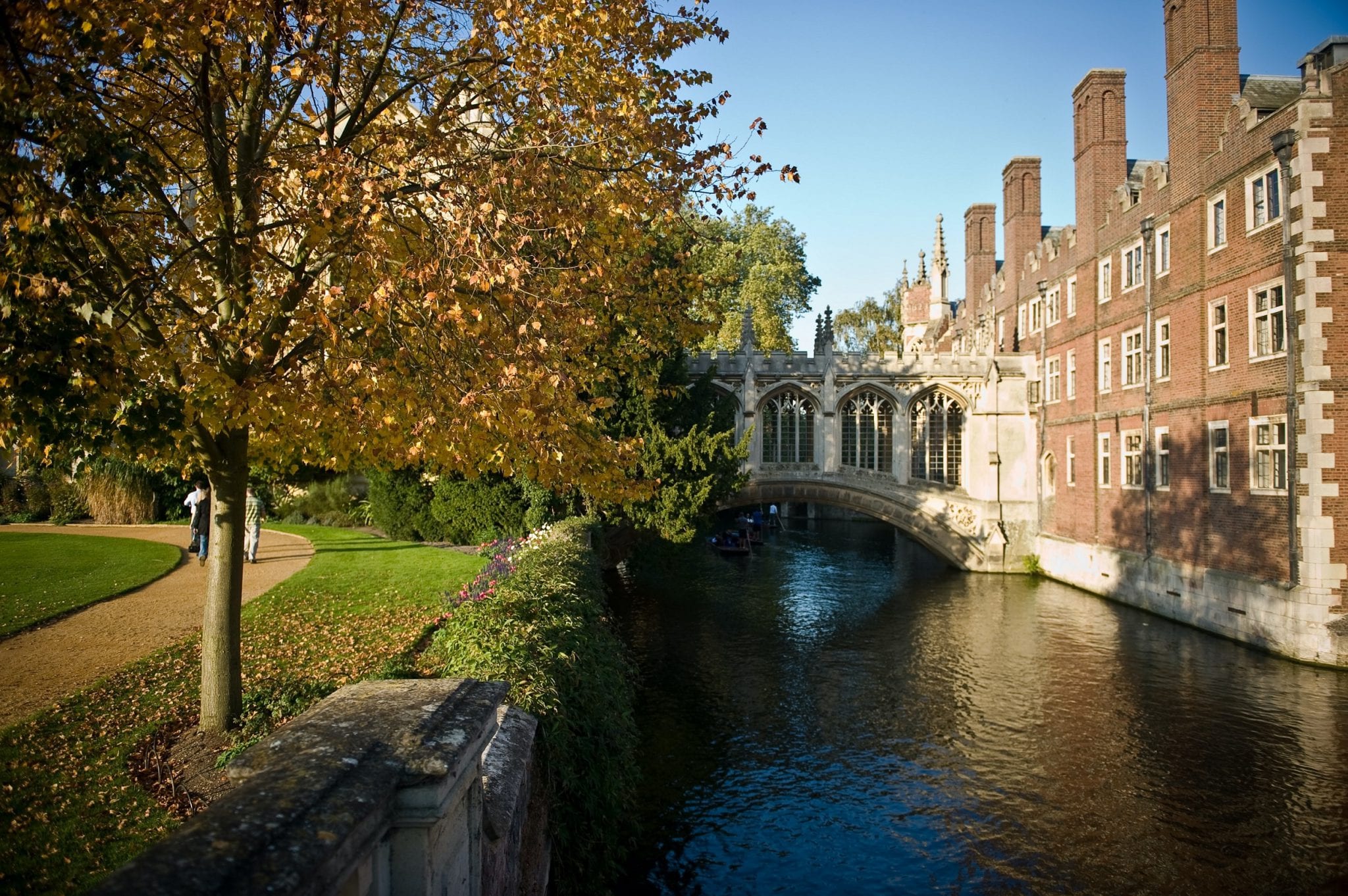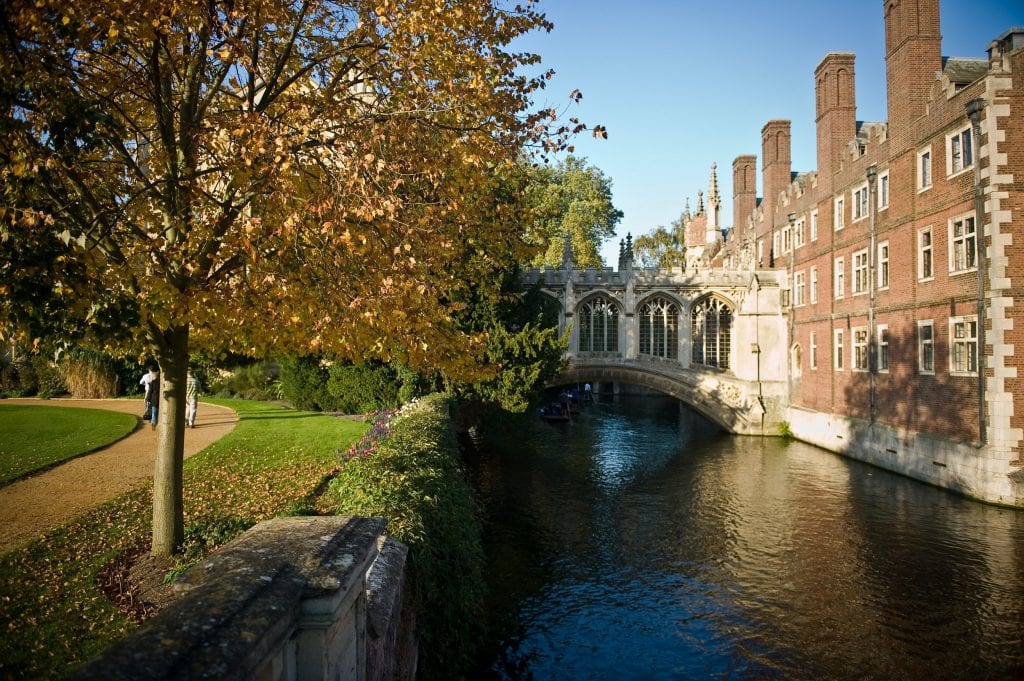 The quintessentially British image of punting is something everyone wants to try and the best place to visit for this is the River Cam. Located in central Cambridge, coast right past the historic university and underneath the Bridge of Sighs as you wind through this scenic city.
Veggie Vagabonds blogger Josh told us: "My favourite UK experience has been pushing a boat along the River Cam through to the heart of Cambridge and its famous university. You can combine a relaxing outdoor experience, quintessential British culture, and rich history into one experience. The River Cam ticks all the boxes!"
Sandringham Estate
View this post on Instagram
A road trip anywhere in the UK wouldn't be complete without a royal residence or two. Sandringham Estate is best known for being the Queen's Christmas residence, in fact, did you know the Queen's very first Christmas speech was filmed here? Alongside the residence, there are acres of stunning land that can be walked or cycled and there is a splendid café you can visit too.
Attractions in the East Midlands
Crich Tramway Village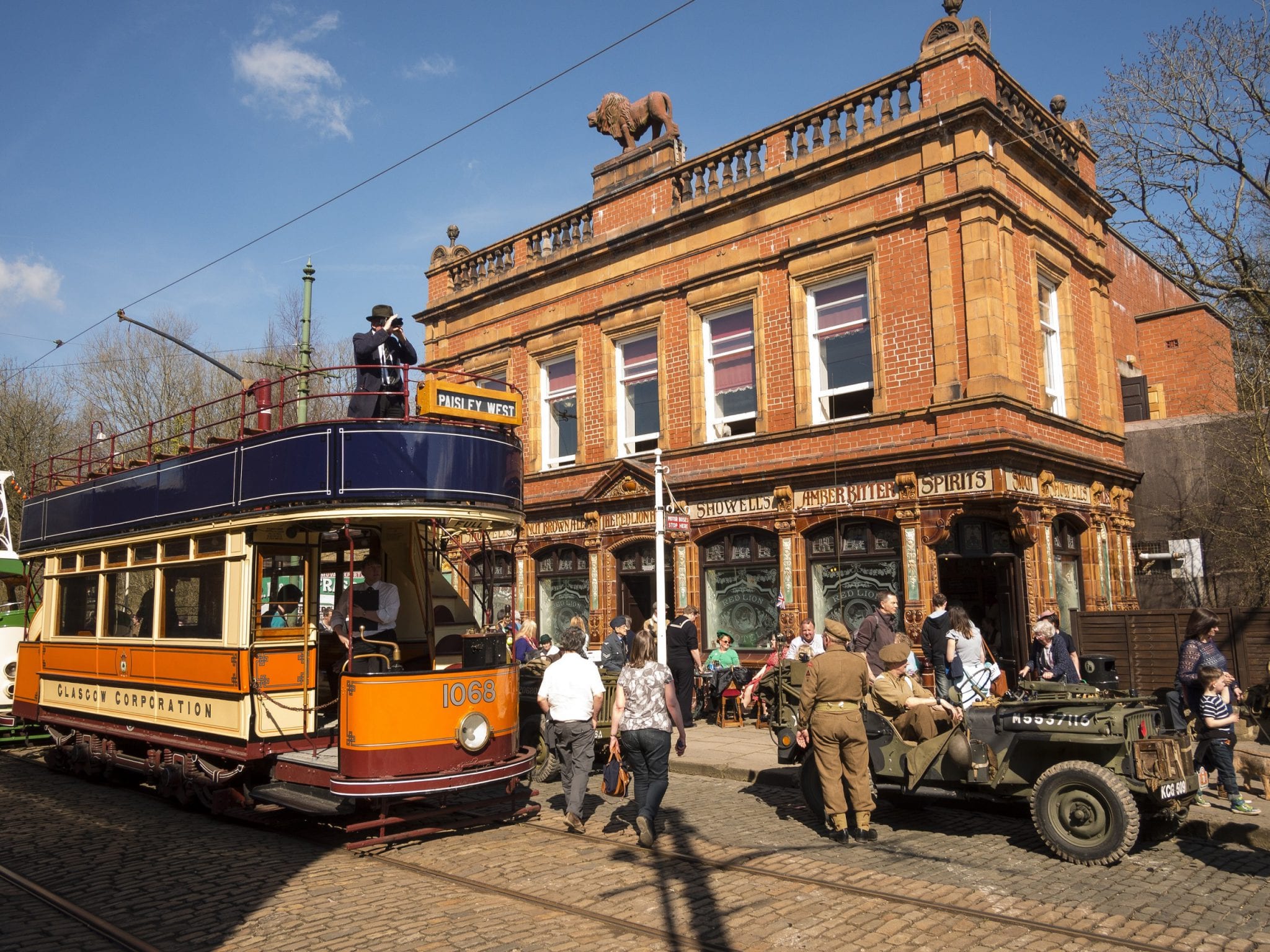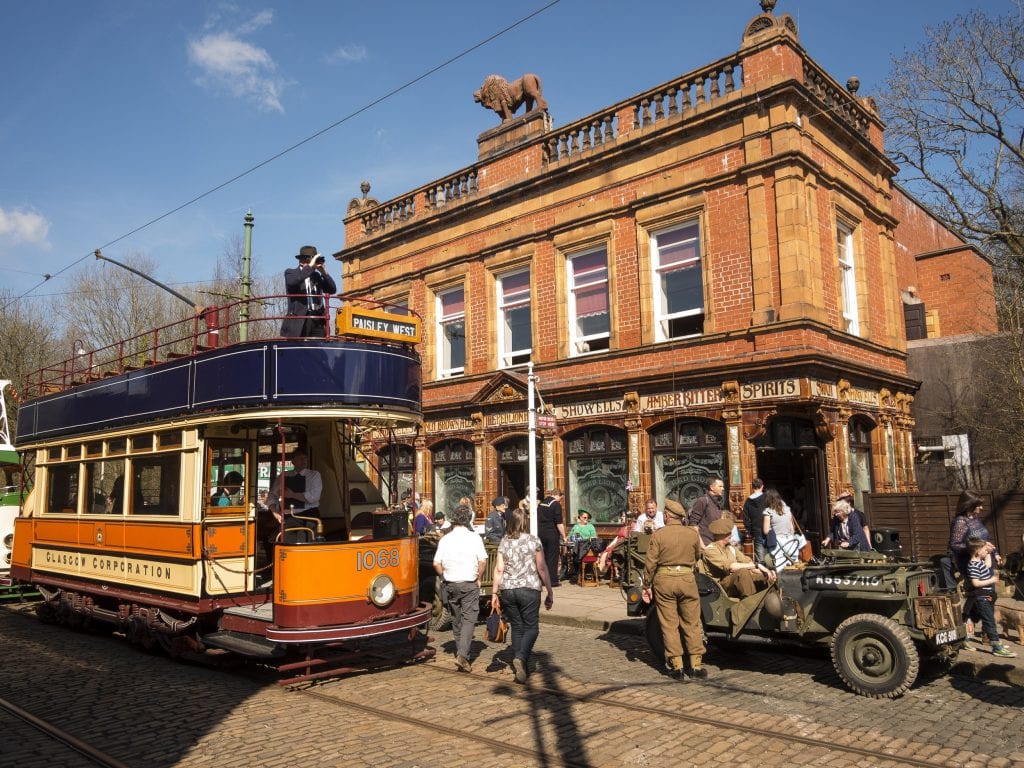 Time travel may not be completely possible, but, with a stop-off at Crich Tramway Village, you could be forgiven for forgetting that. You see, as well as the Great Exhibition Hall, this hub is filled with working vintage trams you can ride, and a period village scene set up (including a pint-serving pub!)
Jo, a blogger from A Rose Tinted World spoke to us about her experience at Crich: "Crich Tramway Museum is a wonderful place for a day trip for all the family, as there is something for every age to enjoy. Discover the history of over 60 vintage trams and take a ride on some of them along the site's own special tramway. Find out more about the Peak District mining and train heritage and walk through a wonderful recreation of a Victorian street, complete with pubs and shops. It really is a day out to remember."
Mary from Over 40 and Mum to One agrees: "We thoroughly enjoyed our visit to the Crich Tramway Village as it's such a unique family attraction. The trams are beautifully restored, and we can recommend visiting when they run their evening light trails – there's something rather magical about travelling on the trams at night, seeing them all lit up and the whole experience really takes you back in time."
Heights of Abraham
View this post on Instagram
A totally unique experience, the Heights of Abraham takes you to both dizzying heights and underground caverns in one attraction. Amidst the Derwent Valley, ride a cable car to the hilltop and explore this historical attraction (that's if you can take your eyes off the view!)
Mum Jenny from Peak District Kids is a frequent visitor, telling us: "Living in the Peak District, we are regular visitors to the Heights of Abraham. It's one of our top things to do in Matlock because we're always guaranteed a full day of fun! The cable car ride up to the hilltop boasting amazing views over the Derwent Valley is a novel way to start the day, and the guided cave tours to learn about the mining history is fascinating.
"But it's the two huge adventure playgrounds that keep my boys there so long, and the only way we can ever tear them away is with ice-cream from the Matlock Meadows ice-cream stand, handily situated right next to the cable car for the journey back down."
Nottingham Castle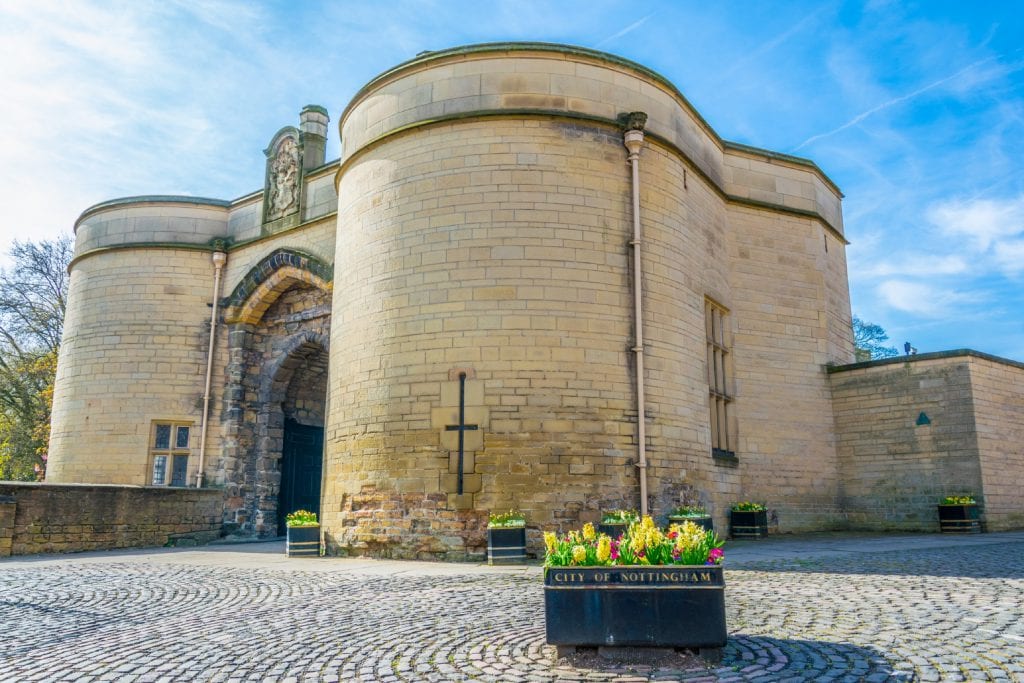 How many castles can boast that they offer a full Robin Hood experience as part of the package? Reopening in 2021 after a multi-year refurbishment, Nottingham Castle is a historic attraction with a new lease of life and is perfect for every kind of traveller.
One of the new features is the Robin Hood Gallery Experience, the castle website describes it: "See what life was really like in the medieval town on our innovative interactive gaming tables and see if you can survive a day and the dangers of 14th Century Nottingham."
Attractions in London
London Eye
View this post on Instagram
The London Eye hardly needs an introduction, being one of the UK's most iconic landmarks and a familiar part of the London skyline. Make sure to visit this spectacular observation wheel during your visit to the capital to get the most magnificent views of Central London and beyond, with champagne experiences and private pods both available.
Kew Gardens
View this post on Instagram
Located in South West London, Kew Gardens is known as one of the UK's great attractions for a reason. Home to the "largest and most diverse botanical and mycological collections in the world", this legendary botanic garden allows visitors to unlock the science and beauty of nature in the historic surroundings of a World Heritage Site.
Borough Market
View this post on Instagram
Located in Southwark, Borough Market is a historic fresh-food market and retail destination. One of the oldest and largest food markets in London, you can enjoy wandering around this vibrant marketplace and browse the family-run bakeries, specialist cheese importers, and homegrown vegetable stands, as well as enjoy the cafes, restaurants, beauty, and homeware locations available.
Attractions in the North East
Angel of the North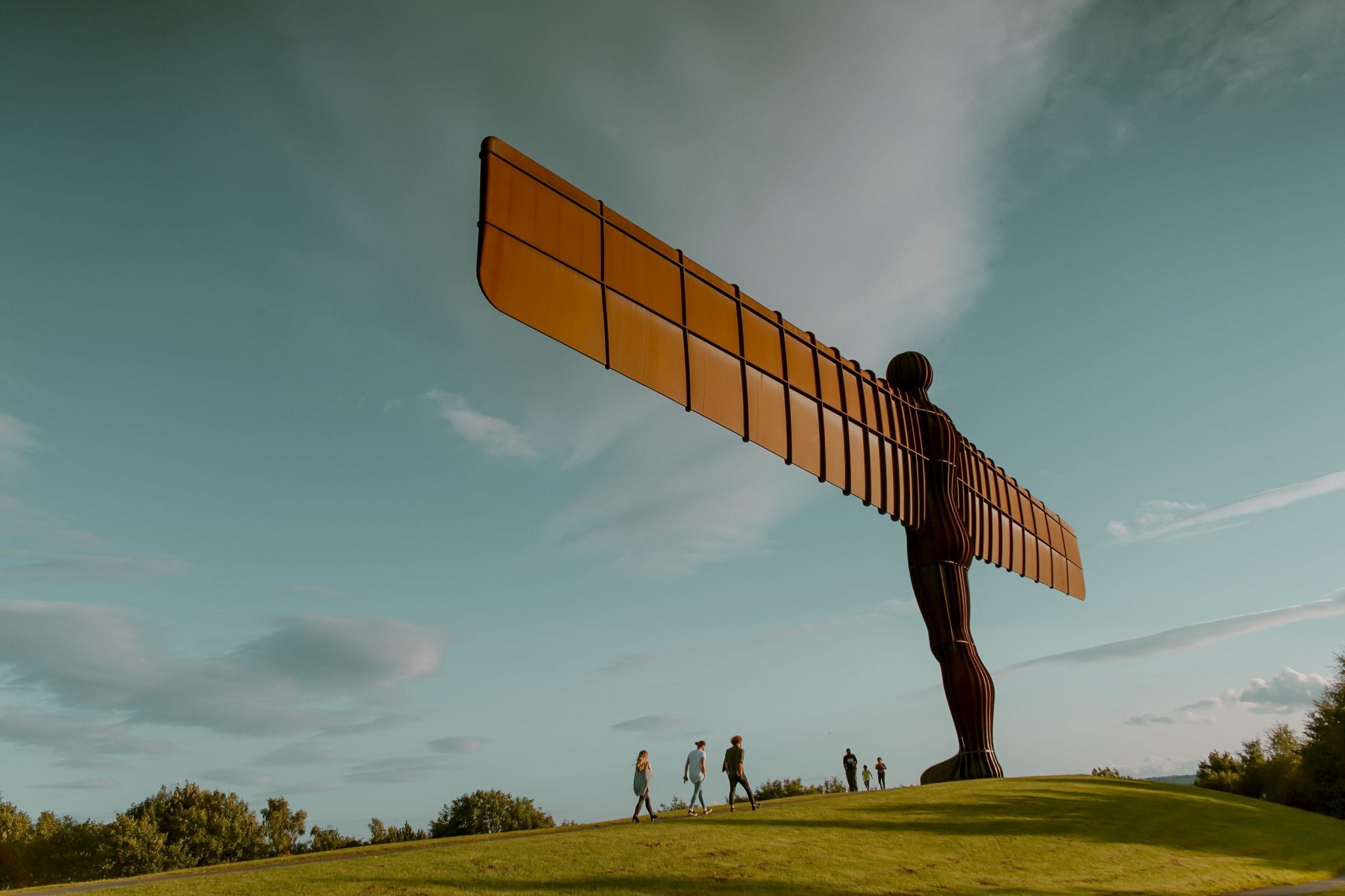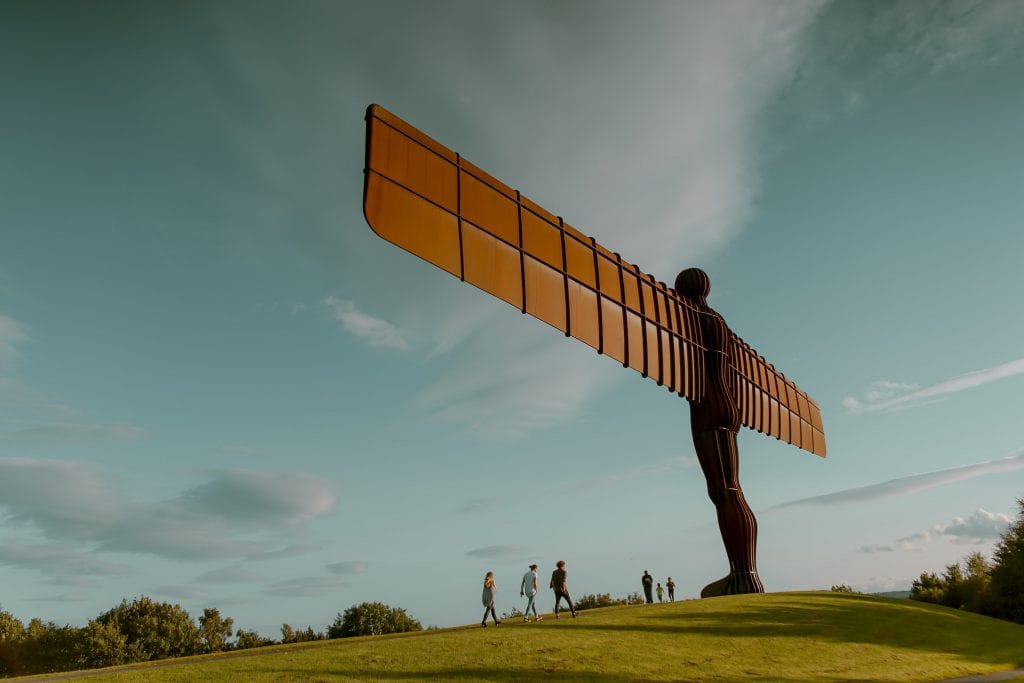 A stunning piece of sculpture and a real icon of the North of England, anyone driving past the Angel of the North should allocate some time to get up close and personal with this treasure. Created by British sculpture artist Anthony Gormley, the Angel is 20 metres tall and nearly 55 metres across making it the largest sculpture in Britain.
Leta, known online as Attachment Mummy, stopped off here on a family road trip and told us: "We loved our visit to the Angel of the North! It's such a beautiful structure and there is lots of space for children to explore and enjoy the space. The perfect stop off on our road trip."
Durham Castle
View this post on Instagram
Ordered to be built by William the Conqueror, Durham Castle has seen many years of history and, alongside Durham Cathedral has been designated a World Heritage Site since 1986. Nowadays it's used less as a defensive tool and is occupied by Durham University, however, it may look familiar to many as the filming location for Hogwarts in Harry Potter.
Dan from the blog Dan Flying Solo told us: "The history of Durham Castle is impressive, and visiting it provides a fantastic opportunity to learn more from a local guide. There are various halls and chambers inside the building, including a really ornate chapel room."
"Incredibly, the castle is now actually a university, but even if you aren't a student in the dorms, you can actually sleep the night here in the castle outside of term time in the grand guest bedroom suites. A fantastic part of England's heritage and I loved how well preserved it is, whilst also being affordable enough to spend the night."
Holy Island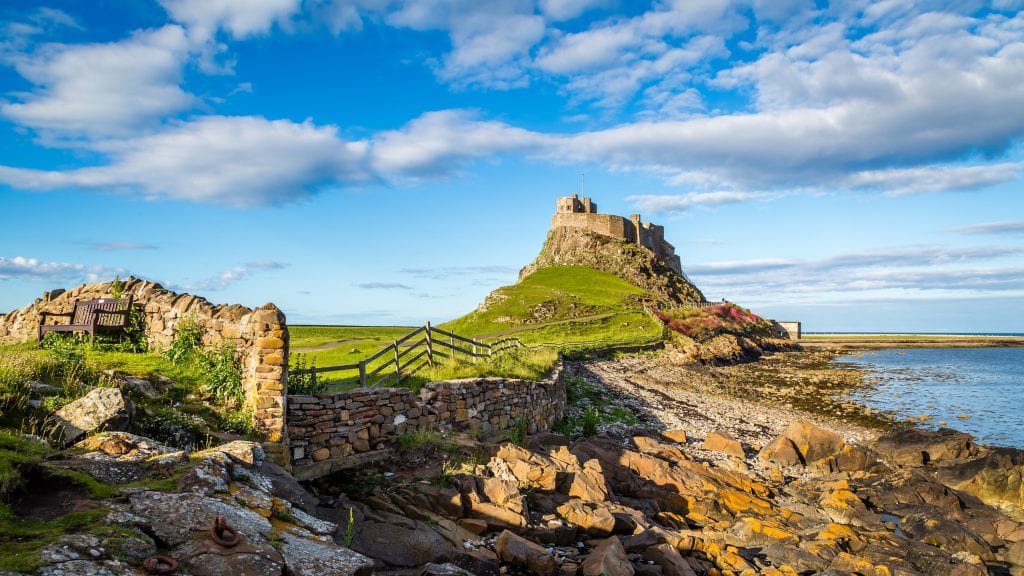 A hidden gem of the North East, not far south of the Scottish border is the Holy Island of Lindisfarne. Accessible from the mainland via a causeway, Holy Island may be small but it is loaded with history, from Viking takeovers to stories of Henry VIII who once had a residence here.
Tammy, from the travel blog The Travelling Tam, has visited Holy Island herself and shared with us her thoughts on this wonderful location: "Holy Island was one of the first landing sites of the Vikings in England so you can expect some seriously cool historical sites such as Lindisfarne Castle perched dramatically on a rock hill, a priory and beautiful stone churches. The isolation of the island also adds to its intrigue and rugged beauty – it can be only accessed at certain times of the day when the tide is low!"
Attractions in the North West
Chester Zoo
View this post on Instagram
At 51 hectares, Chester Zoo is one of the largest zoos in the UK, attracts millions of visitors a year, and has been recognised as one of the best zoos in the entire world. With 35,000 animals calling the zoo home and 128 acres of zoological gardens to explore, visitors can be assured of a wonderful day out.
Sarah, from the travel blog The Urban Wanderer, has spent a lot of time at Chester Zoo over the years and spoke to us about how much she enjoys the attraction: "Having grown up close to Chester Zoo, I have visited many times throughout my life. Each time, they have managed to improve it and create an interesting and educational story around the conservation of the animals and the projects they support around the world.
"It is an enjoyable place to spend the day walking around and learning while getting to see animals you might never have the opportunity to experience. It is somewhere for adults and children to enjoy and I would highly recommend taking in the talks. The staff are really knowledgeable and share the information in a fun and accessible way (and are ready to answer all the questions you might have!)"
Lake District National Park
View this post on Instagram
Known for its glacial ribbon lakes and rugged mountains, the epic scenery of the Lake District National Park in Cumbria never fails to attract excited visitors and holidaymakers alike. The perfect place to relax and enjoy the great outdoors; with lovely walks, water activities, picnic spots, and cycle routes, there is plenty to see and do.
Rose, from the travel blog Where Goes Rose, has visited on her travels and shared with us her favourite part of the experience: "What I enjoyed most about the Lake District was the incredible scenery. The snowy peaks during my winter visit made me think of New Zealand or Canada! The trip made me fall in love with my home country and gave me totally new perspectives. The Lake District is a really peaceful place to escape city life and spend time with loved ones."
Tatton Park
View this post on Instagram
Tatton Park in Cheshire is a historic estate with relics from the past lurking around every corner. Featuring a Tudor hall and neo-classical mansion, as well as 50 acres of gorgeous, landscaped gardens, a 2000-acre deer park, and a playground, visitors of all ages, have plenty to look forward to.
Attractions in the South East
Brighton Palace Pier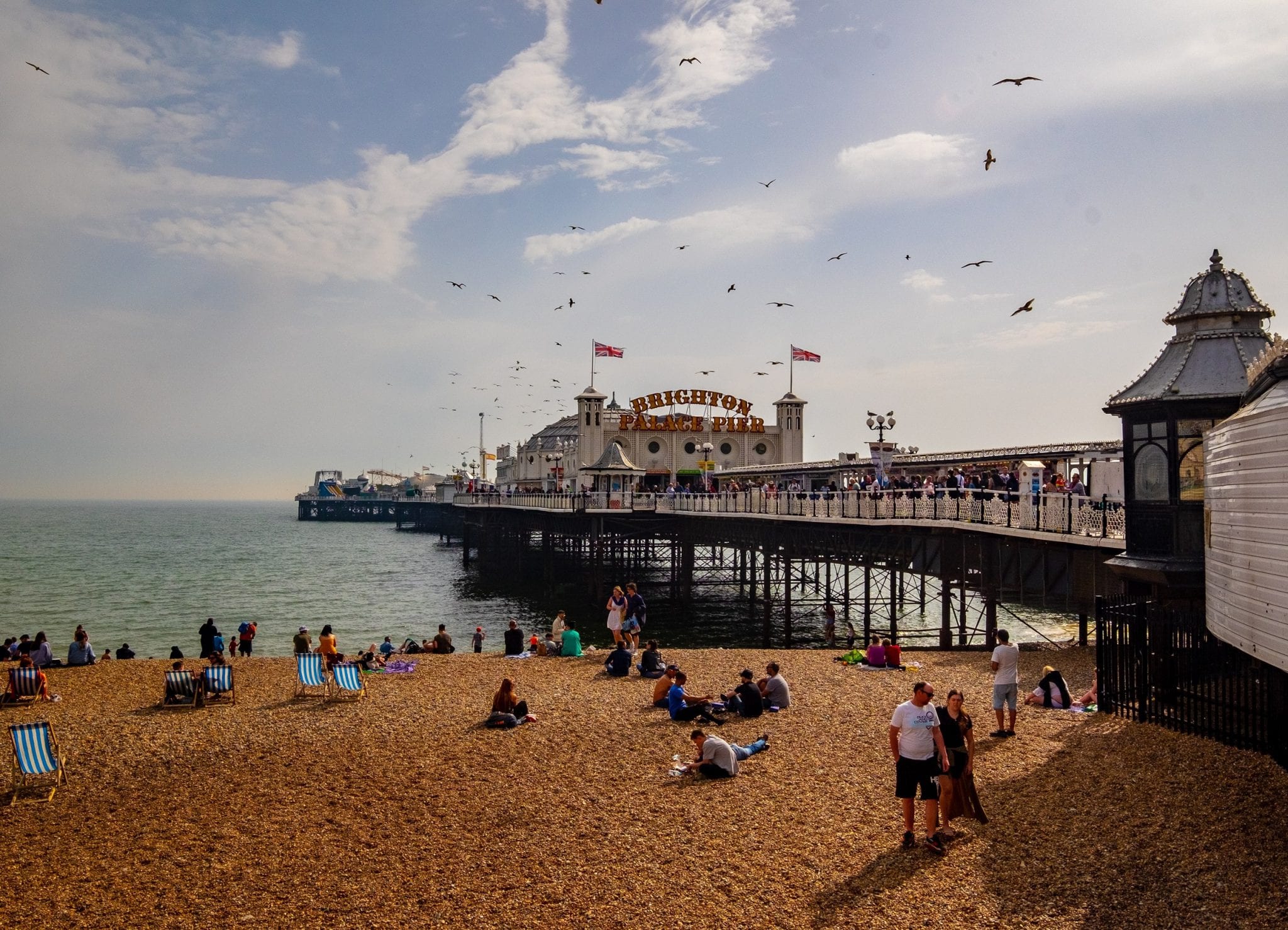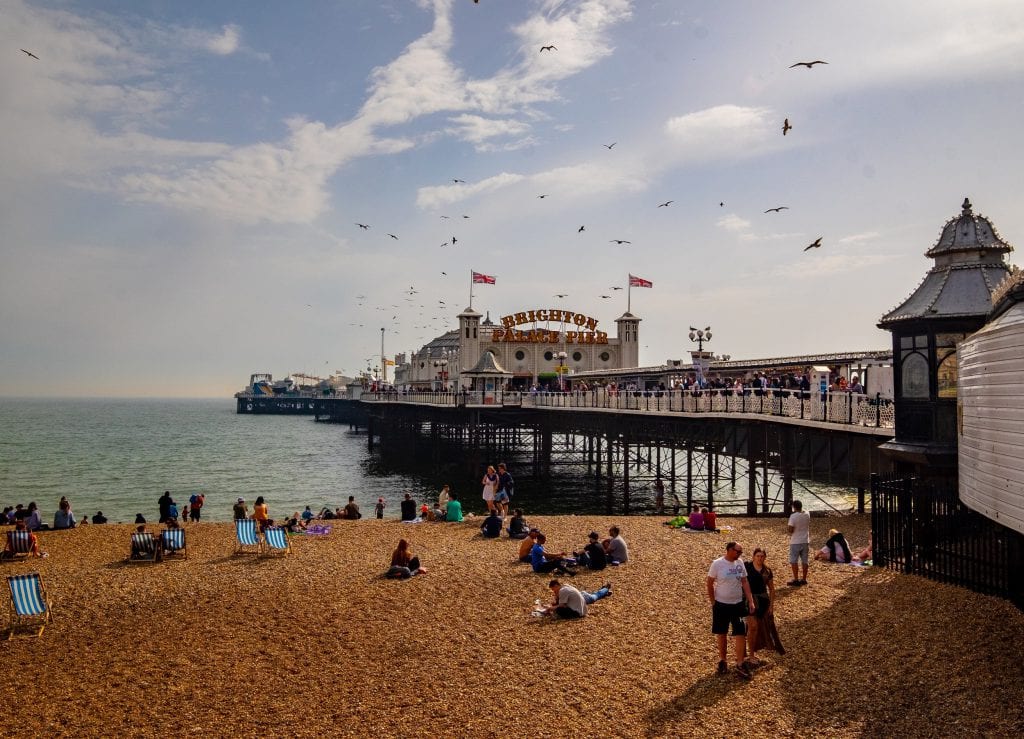 Where the seaside and the fairground come together, Brighton Palace Pier offers a wonderful family experience in the heart of this bohemian city. Surround yourself with the scent of fresh doughnuts and fish and chips, play the arcade games and enjoy the fairground rides overlooking the end of the pier.
Greta, a blogger at Greta's Travels told us: "I loved visiting Brighton Pier because it's a very colourful and cheerful place, where you can enjoy a fun time with friends, regardless of your age or interests. From arcade games to funfair rides, or from fancy bars to casual fish and chip shops, you're guaranteed to find something for every taste. Pair it with the sound of the waves and seeing the sea on every side, and it's an all-round winner."
Suzanne from The Travel Bunny agrees: "Any visit to Brighton should include time on the Brighton Palace Pier, one of Britain's most iconic piers. A visit makes for a whole heap of fun mixed with a good measure of nostalgia. We had a ball as we played the arcades, had fish and chips on the boardwalk and visited the slightly creepy but kitschy fortune teller. Views of Brighton, out to sea and the old West Pier are brilliant and worth taking in over ice cream, especially at sunset."
Pitt Rivers Museum
View this post on Instagram
A hidden gem for culture and history lovers, Pitt Rivers Museum may be understated (tucked away in the Oxford University Museum of Natural History, it would be easy to miss), however, it's well worth seeking out. Uncover archaeological finds from around the world originally gifted to the university by General Pitt Rivers, a revered archaeologist of his day.
Blogger Helena Bradbury told us: "The Pitt Rivers Museum is one of my favourite museums in the UK because it's completely unique and quirky. The main museum room is like a cabinet of curiosities, full of anthropological artefacts, fascinating ritualistic objects and gruesome finds like shrunken heads and mummies. For anyone who thinks museums are boring, they should visit the Pitt Rivers Museum."
Waddesdon Manor
View this post on Instagram
One thing that the UK has in swathes are stunning country homes with elegant surrounding gardens and Waddesdon Manor is no exception to that. In fact, the manor is one of the National Trust's most visited properties, and with large collections of artworks, stunning gardens to walk through and British grandeur, we can see why.
Miranda, a blogger at A July Dreamer, remarked to us that: "One thing that strikes you about Waddesdon Manor is that as you walk the grounds you start to imagine what it must have been like for the Rothschild family living there at that time, from the beautiful sculptures around the property to the tranquillity of its location."
Attractions in the South West
Clovelly Village
View this post on Instagram
One of Devon's true gems, the lovely, picturesque village of Clovelly is beautifully nestled into the harbourside and a persistent favourite with locals and visitors alike. Home to just over 400 people, this charming Devon village is known for its steep cobbled main street, donkeys, and coastal views, as well as museums, gardens, and places to grab a tasty refreshment or two.
Claire, from the travel blogs Tin Box Traveller and Devon with Kids, spoke to us about her visits to Clovelly over the years: "We have visited Clovelly several times over the years and never get bored of it. I love the feeling of stepping back in time as you walk down the steep cobbled street that leads to the harbour. It's incredibly picturesque and the scenery is made even better by the absence of vehicles – cars are banned from Clovelly. We always stop for a cream tea either at The Red Lion on the harbour or halfway back up the hill at The Cottage Tea Rooms to give us the energy for the ascent back to the Visitors Centre."
Jurassic Coast
View this post on Instagram
A world heritage site on the English Channel coast of southern England, the Jurassic Coast stretches out for 96 miles from Devon to Dorset and is an incredibly beautiful and diverse area with geology of global importance. Heading here on your road trip will take you through iconic towns, villages, and scenic landscapes.
Vicky, from the travel blogs Vicky Flip Flop Travels and Day Out in England, has visited the Jurassic Coast herself and told us about what she enjoyed seeing during her time there: "I did a road trip along the Jurassic Coast, from Portsmouth, and I was genuinely amazed by Studland. I'd never actually heard of it before planning the trip and so didn't have any preconceptions – not like Durdle Door. We arrived and the views from the beach out to Old Harry Rocks were stunning."
Paul, from the travel blog Anywhere We Roam, spoke to us about his time on the Jurassic Coast, praising the walks available: "Apart from just the amazing scenery, great old pubs and cool local breweries, the thing we enjoyed most about visiting the Jurassic Coast was the incredible walks in the area. The walk from Lulworth Cove to Durdle Door has some of the best coastal scenery imaginable on a very achievable hike. While a clifftop circuit from Studland Village collects in incredible views of Old Harry Rocks – the towering white limestone stacks standing out at sea."
Minack Theatre
View this post on Instagram
Located in beautiful Penzance, Cornwall, the Minack Theatre is a picture-perfect open-air theatre right on the coast that looks like a scene straight from Ancient Rome. The theatre offers stunning views over Porthcurno Bay, and with shows to enjoy, exhibitions, gardens, and a café, it makes for a lovely attraction to visit, especially when the sun is shining.
Lucy, from the travel blog Far Away Lucy, enjoyed her time visiting the Minack Theatre and talked to us about what she enjoyed most while there: "By far the thing I enjoyed most about visiting the  Minack Theatre was feeling like I was abroad. The ancient Roman styled theatre, the stunning botanical garden and the Mediterranean-looking turquoise waters are the perfect recipe to feeling a million miles away from England. If you really want to see the theatre in its full beauty, make sure you visit on a hot summer's day! The adjacent Porthcurno beach is well worth a visit too as it also makes you feel like you're in the likes of Greece or Spain, rather than little old Cornwall."
Emily, a photographer from the Cornwall blog The Cornish Scene, highlighted the uniqueness of the attraction when speaking to us: "The Minack is a theatre unlike any other I have visited, where the setting is as dramatic as the plays it is home to. There is a touch of Cornish magic that rolls in on the sea breeze for every performance."
Attractions in the West Midlands
Cadbury World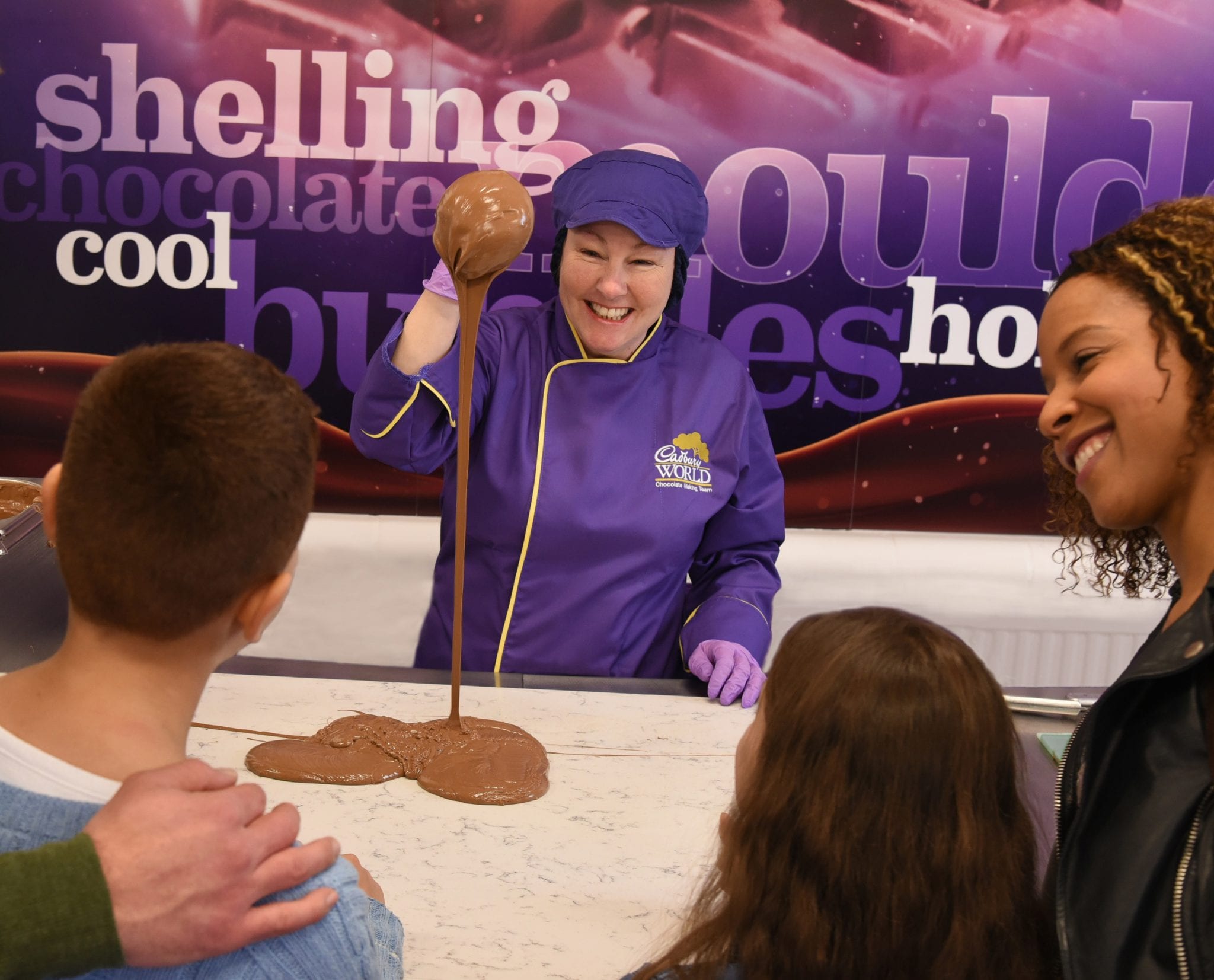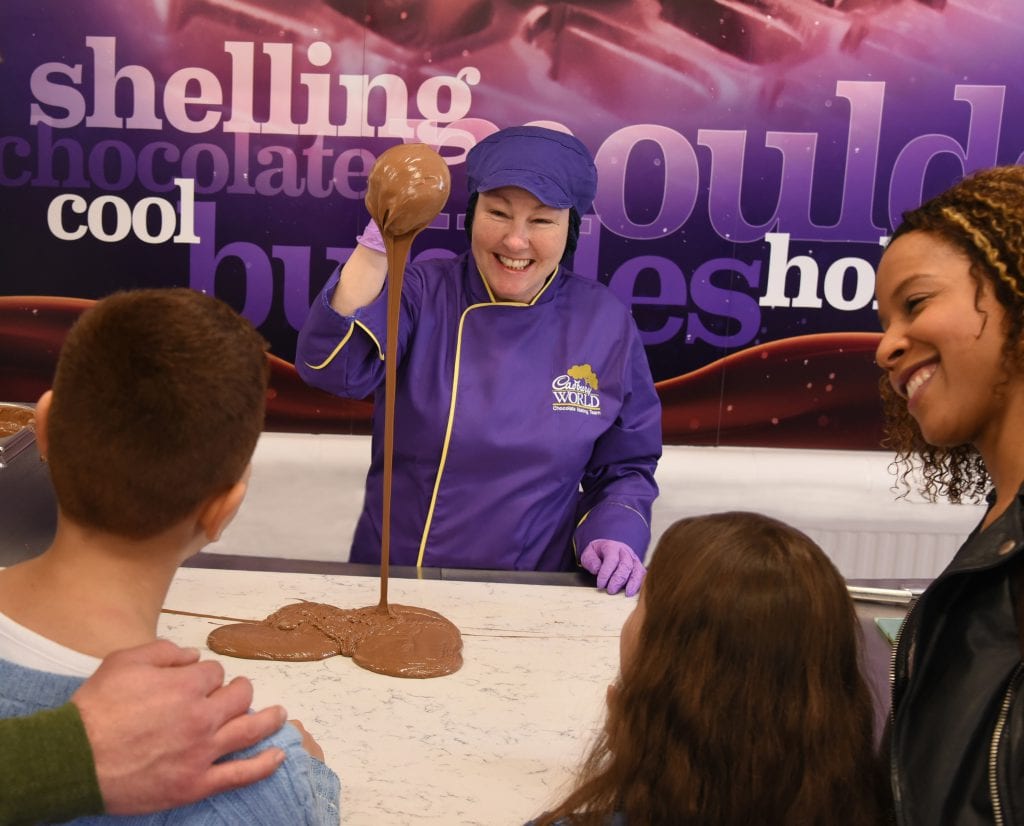 Image Credit: Cadbury World
Chocolate lovers rejoice as that iconic purple bar has a whole world dedicated to it in the West Midlands. Located in Birmingham, Cadbury World is a wonderful day out for all of the family, and, as well as chocolate-making classes and the biggest Cadbury shop in the world, there are some great rides and adventures to enjoy.
Blogger Amanda from Mummy 2 Twindividuals went here for a family day out and she told us: "Without a doubt, Cadbury World is a joy for any chocoholic, big or small. The variety of hands-on and informative exhibitions make for a fab family outing."
It's not just Amanda who loved it, as Jaime from The Oliver's Madhouse explains: "As a family, we love taking trips to attractions and places of interest in a reasonably local area and Cadbury World had been on our list for a while. It has so much to do for young and old alike which is always ideal for family visitors."
Shakespeare's Birthplace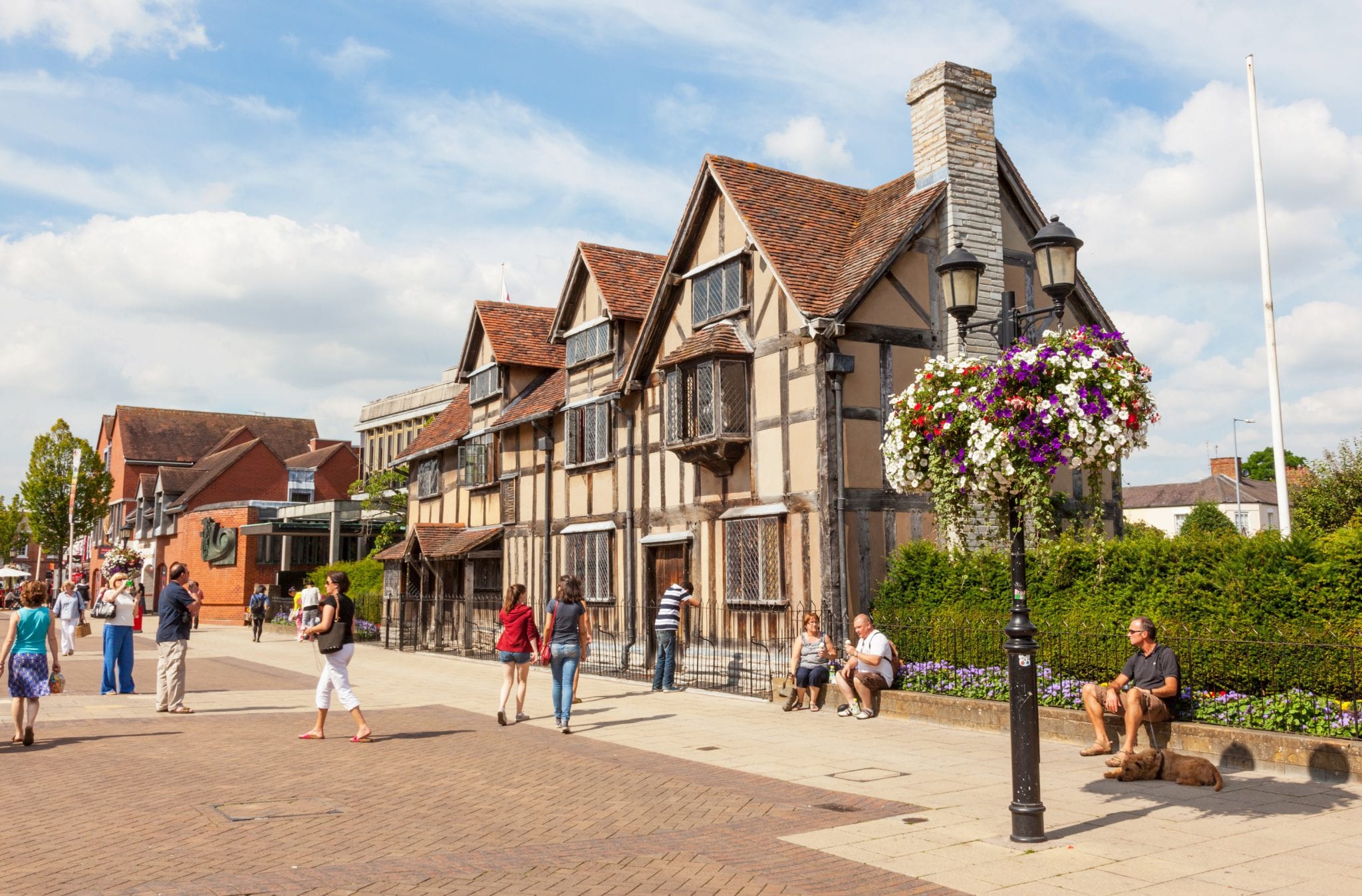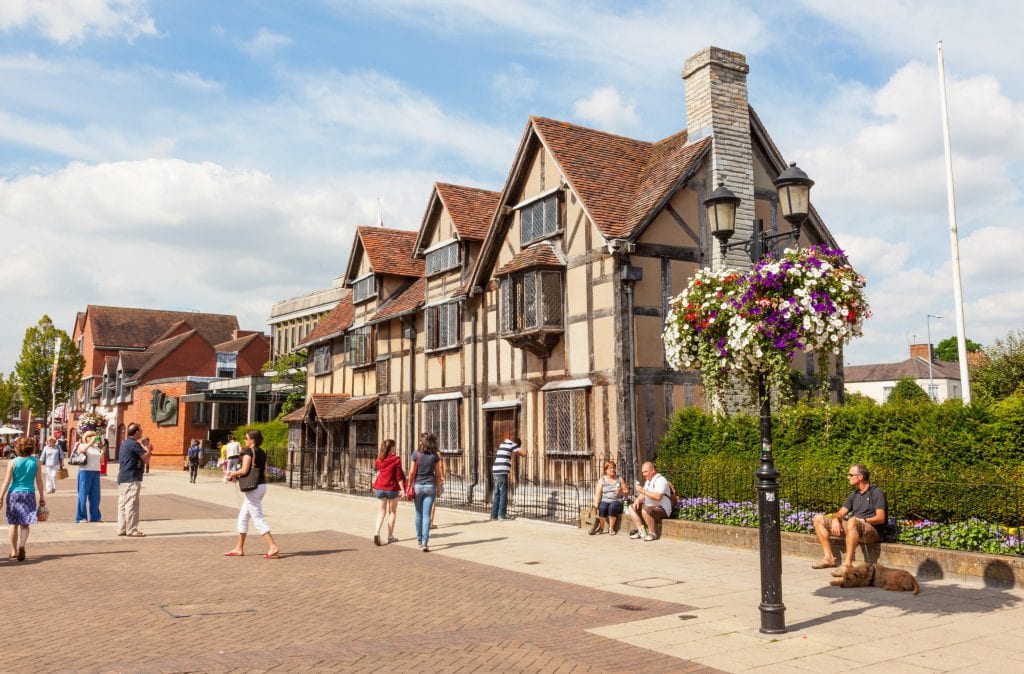 Stratford-Upon-Avon is known as the home of one of history's greatest writers, but did you know that you can actually visit Shakespeare's birthplace here too? At the Shakespeare Birthplace Trust, you can experience the bard's childhood home including historic items that remain there from his time, giving you a real look at how the icon was brought up.
Blogger Natpacker spoke to us about her visit: "Before visiting the Shakespeare Birthplace Trust properties, I had recently become a little obsessed with Shakespeare. Visiting the properties gave not only a great insight into the life and works of the bard but also to Tudor life in general. The live actors at the properties add an extra layer to the museums, I especially loved the ones at Shakespeare's Birthplace that were performing parts of various plays and sonnets."
Warwick Castle
View this post on Instagram
It's not often that a historical attraction can appeal to the little ones as much as the parents, but, with Warwick Castle, that's certainly the case. Geared towards creating interactive learning experiences, you can witness live falconry, skilled archery and even Medieval jousting. For an even more exciting experience, you can arrange to stay overnight in the Knight's Village!
Attractions in Yorkshire and the Humber
National Railway Museum
View this post on Instagram
For those looking for a great museum to visit during any Yorkshire road trip, the National Railway Museum is a fascinating option, full of historic relics from our nation's railway history. Home to iconic locomotives, exhibitions and examples of the finest engineering, there's a lot to discover and enjoy during your visit.
Eva, from the family and lifestyle blog Captain Bob Cat, has visited the museum and spoke to us about what she enjoyed most: "We enjoyed all the exhibitions in the museum, particularly the vintage displays and trains in the station hall. My son's favourite, however, was the superstar of the museum: The Mallard! We could only imagine just how it embodied the travel of the future when it was made."
Sarah from the retirement travel blog Life Part 2, has also visited this great museum with her partner Jonathan. She told us what they enjoyed about doing so: "Jonathan and I had such a great day out at the National Railway Museum. It's such a fun place to visit and a must-see when you're in York and you don't even need to be a train nerd to enjoy it. From steam locomotives to high-speed trains, the museum covers more than 300 years of rail history. Loved seeing Queen Victoria's railway carriage. Highly recommend this place, you won't be disappointed."
Robin Hood's Bay
View this post on Instagram
From Scarborough to the Yorkshire Dales, there are so many great locations to visit in Yorkshire but one of the very best has to be the incredibly scenic Robin Hood's Bay. This lovely fishing village on the North Yorkshire coast has a lot of charm to uncover, sandy beaches, rock pools, and is the perfect spot to begin some fantastic coastal walks.
Kelly Herrick, a contemporary landscape artist, has spent time in Robin Hood's Bay herself and has used the area's beauty for artistic inspiration: "I love to visit Robin Hood's Bay because it blends beauty, drama and history so magically. From the wild North Sea and dramatic scars or reefs to the sunny days on the beach, it's never the same and I've painted it many times. The smuggling heritage, the half of the village that dropped in the sea and the ghost walks all add a sense of mystery and magic too. Robin Hood's Bay is a spectacular coastal village everyone should experience."
Michael B Shannon has visited Robin Hood's Bay, having experienced some of the best walks in the area for his travel and walking blog. He spoke to us about what he likes about the area: "Robin Hood's Bay is one of my favourite places on the Yorkshire Coast. The best way to get there, I think, is to walk is along the Cleveland Way from Ravenscar. The scenery across the moorland is spectacular and the views of RHB are quite stunning. When you get to Robin Hood's Bay, you'll find a village full of character and charm. As well as its picture-postcard streets and cottages, it has some excellent fish and chip shops and proper pubs serving great beer. These can then be walked off on the return journey, along the beach if the tide is out. A perfect day out."
York Minster
Those who love visiting spectacular churches will be hard-pressed to find one more beautiful than York Minster. This historic Gothic Cathedral is one of the biggest of its kind in Northern Europe and has been the centre of Christianity in the North of England since the 7th century.
Sophie and Adam, from the travel blog We Dream of Travel, spoke to us about their experience with York Minster, singing its praises: "Of all the best things to do in York, in our opinion, York Minster is the absolute must-see. Not only is it an exquisite architectural marvel from the outside, but it's even more spectacular from within. Our favourite part of our visit to York Minster was the stained-glass windows. Comprised of over two million pieces of coloured glass, it's hard not to be impressed! Oh, and we loved spotting the resident peregrine falcons that nest among the cathedral's gargoyles!"
Attractions in Scotland
Ben Nevis
View this post on Instagram
Ben Nevis is the highest mountain in the British Isles and one of the greatest challenges for those who enjoy hiking in the UK. A jewel of the Scottish Highlands, Ben Nevis is 1,345 metres above sea level and attracts avid walkers, novice amblers, and those who just want to experience the beautiful Scottish scenery that encompasses the area.
Edinburgh Castle
View this post on Instagram
The historic fortress known as Edinburgh Castle was built in the 11th and 12th centuries and still dominates the Edinburgh skyline to this day. At its perch on Castle Rock, visitors can enjoy uncovering the history within its walls with the Royal Palace, an arsenal of canons, the crown jewels, and much more.
Emma, an accessibility blogger at Simply Emma, has visited Edinburgh Castle and spoke to us about her experience from the perspective of a wheelchair user: "I enjoyed my visit to Edinburgh Castle and was pleasantly surprised by the wheelchair accessibility around the castle and grounds. The slopes and cobbles were a challenge, but it was manageable in my power wheelchair. I enjoyed exploring the castle as there is so much history and the views across the city are great from up there, even on a wintery Scottish day."
Isle of Skye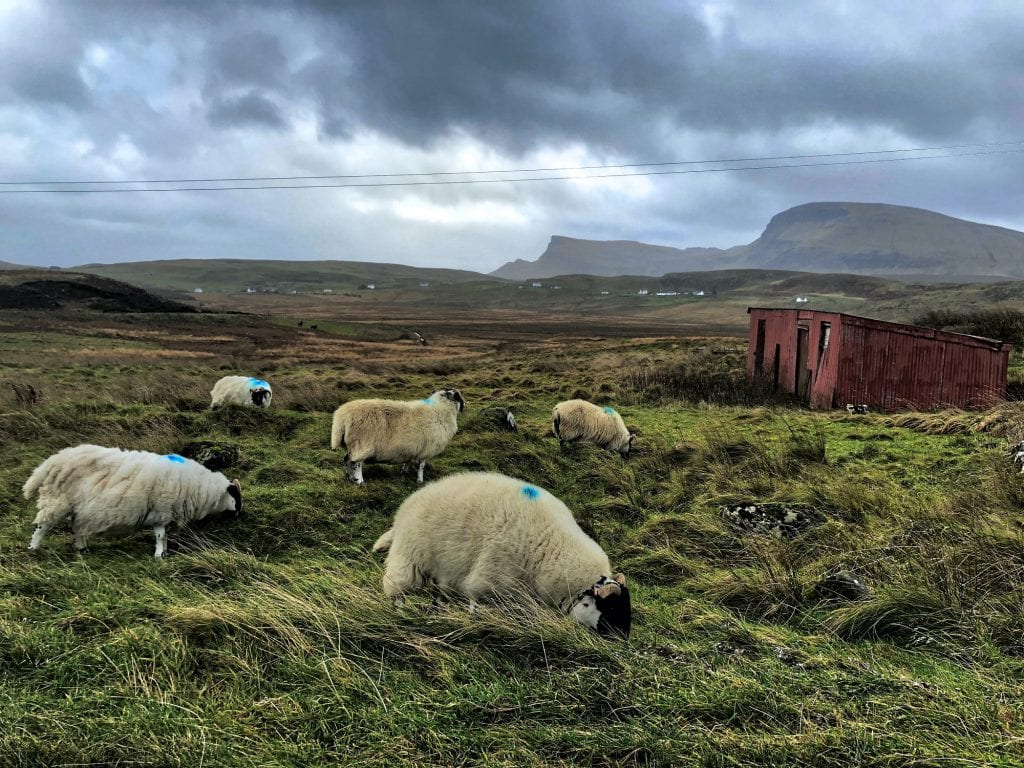 Situated off of the west coast of mainland Scotland, the Isle of Skye feels like nowhere else in the UK and is the perfect attraction for those who want to feel as though they're experiencing something unique. The island boasts stunning and rugged landscapes, a rural way of life, fishing villages and a community that is truly connected to the environment around it.
The Isle of Skye is somewhere that shouldn't just be a quick stop-off on your trip either, and, if you have to time it's worth spending a few nights on the island to really get a feel of life here. Especially for those from a hectic day-to-day routine, you'll be able to slow down and reconnect with nature here in a way not possible in many other places.
READ MORE: Scotland's North Coast 500 – A Comprehensive Guide
Loch Ness
View this post on Instagram
One of the most famous bodies of water in the entire world, Loch Ness has become an icon of myth and legend over the centuries. While we can't promise you will spot any amphibious monsters during your visit, the beauty of the area and the Loch Ness Centre's interesting exhibition will be well worth the trip.
Attractions in Wales
Brecon Beacons
View this post on Instagram
Wales is home to some of the most glorious open spaces in the UK and this includes the majestic Brecon Beacons. This mountain range and national park in South Wales offers visitors a chance to leave the hustle and bustle behind and enjoy miles upon miles of beautiful walking routes, as well as canals, pony trekking, castles, and much more.
Shireen, from the travel blog The Happy Days Travels, shared with us her recollections of visiting this stunning area of her home country: "Visiting the Brecon Beacons was like a breath of fresh air, figuratively because I'm used to the fast-paced city, and literally because not only do the Welsh Valleys have the purest water, they circulate that clean air my lungs were craving. Other than visiting the lakes and waterfalls and taking much-needed strolls, what I enjoyed most about visiting the Brecon Beacons was driving the bending roads and pulling over for the scenic views. And wow, they pleasantly took that breath of fresh air away."
Cardiff Castle
View this post on Instagram
Originating all the way back in AD 55, Cardiff Castle has nearly 2,000 years of history and heritage at its disposal. The most fascinating castle in Wales, Cardiff Castle is part Roman fort, part Norman stronghold and part Gothic palace, providing plenty of interest and entertainment for visitors of all ages.
Cory, from the travel blog You Could Travel, has enjoyed visiting Cardiff Castle in the past, telling us: "I loved my time in Cardiff and Cardiff Castle was definitely the highlight of the visit. I've been fascinated by castles and their history from an early age, so being able to see such well-preserved beauty in real life was a dream come true. The castle itself was majestic, with its impressive and elegant interior. If you are a history buff like I am, Cardiff Castle is the place to visit during your visit to the Welsh capital."
Snowdonia National Park
View this post on Instagram
The marvellous Snowdonia has many claims to fame. Not only is the Welsh icon the largest national park in the country and home to the largest natural lake, but Mount Snowdon is also the largest mountain in England and Wales. Covering 823 square miles, visitors can enjoy hiking, cycling, fishing, and golf as well as visit historic sites such as castles and abbeys.
Ella, from the travel blog Ella in Wanderlust, has visited Snowdonia National Park and told us what she enjoyed most about it: "There are many things that I love about Snowdonia National Park but perhaps my favourite aspect of the park was the sheer beauty of the natural surroundings. Around every bend in the road was another inspiring panorama and every footpath took you to another hidden gem, whether that was a stunning viewpoint or a trickling waterfall. There is a lot more to Snowdonia National Park than Mount Snowdon!"
Ellie, from the travel blog The Wandering Quinn, has driven through Snowdonia in the past and she spoke to us about what an incredible experience it was: "Driving through Snowdonia National Park is epic, it's like nowhere else in the UK! In fact, driving through the mountains made me wonder why we go to Europe and the rest of the world for mountains when we have them right here in North Wales!"
Ellie has also taken on the climbing challenge the park is famed for: "Climbing Mount Snowdon is one of the top things to do in Snowdonia and what I love is that it is suitable for everyone, there are various hiking paths to the top but if you don't feel like breaking a sweat, you can get the scenic train to the top instead. I also love all of the small villages, waterfalls and lakes that make up Snowdonia National Park making it a great day out or weekend away in the UK."
Attractions in Northern Ireland
Dunluce Castle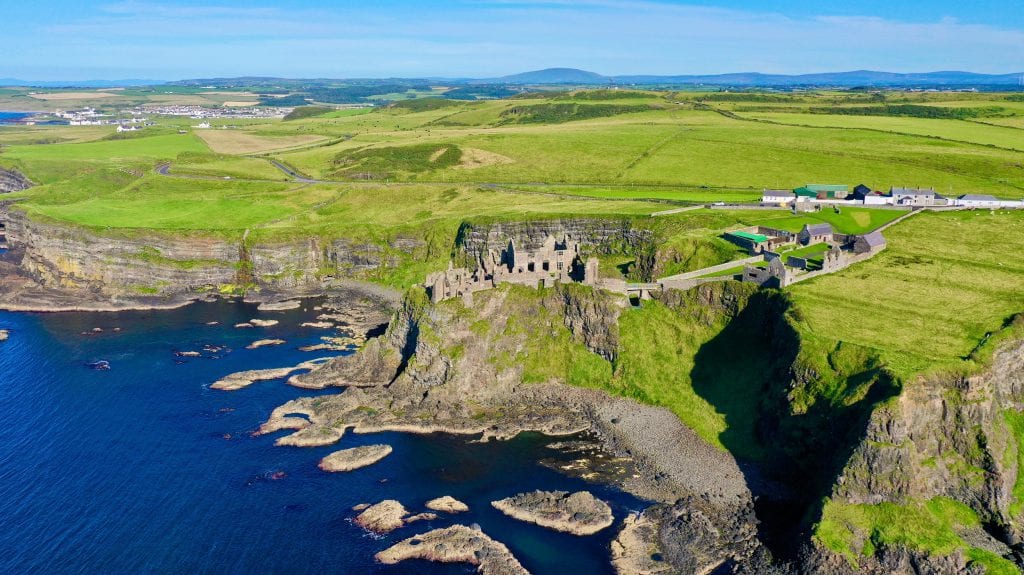 One of the most iconic sites in Northern Ireland, Dunluce Castle is home to both a turbulent history and incredible vista. Located on the dramatic coastal cliffs of Country Antrim in an area of natural outstanding beauty, this 14th-century castle still holds proud form and provides a great road trip attraction with unrivalled views.
Paige of Paige Minds the Gap has visited herself and told us: "Dunluce Castle is an impressive historic site with breathtaking views. It's truly incredible to behold and well worth the trip!"
Giant's Causeway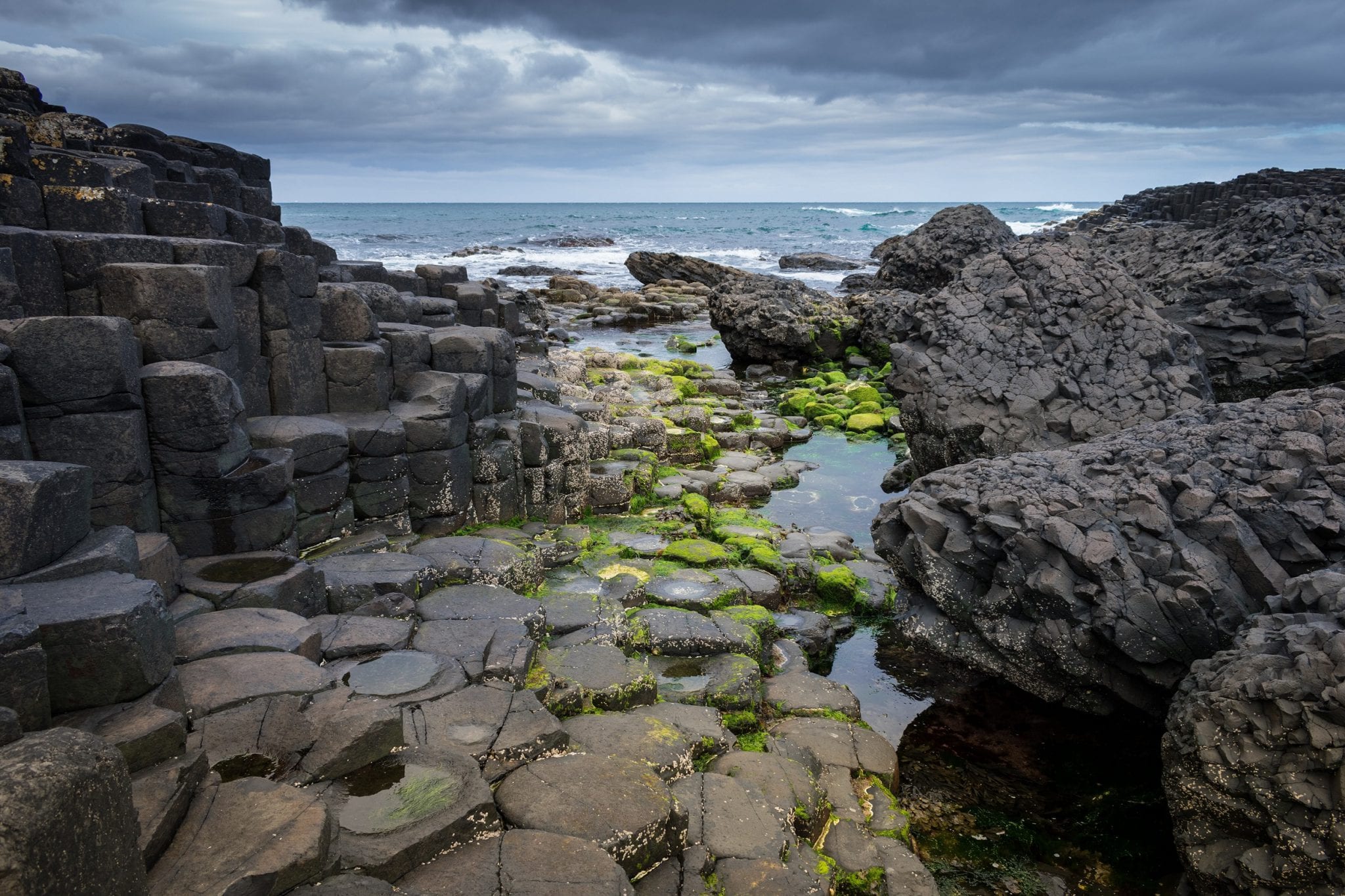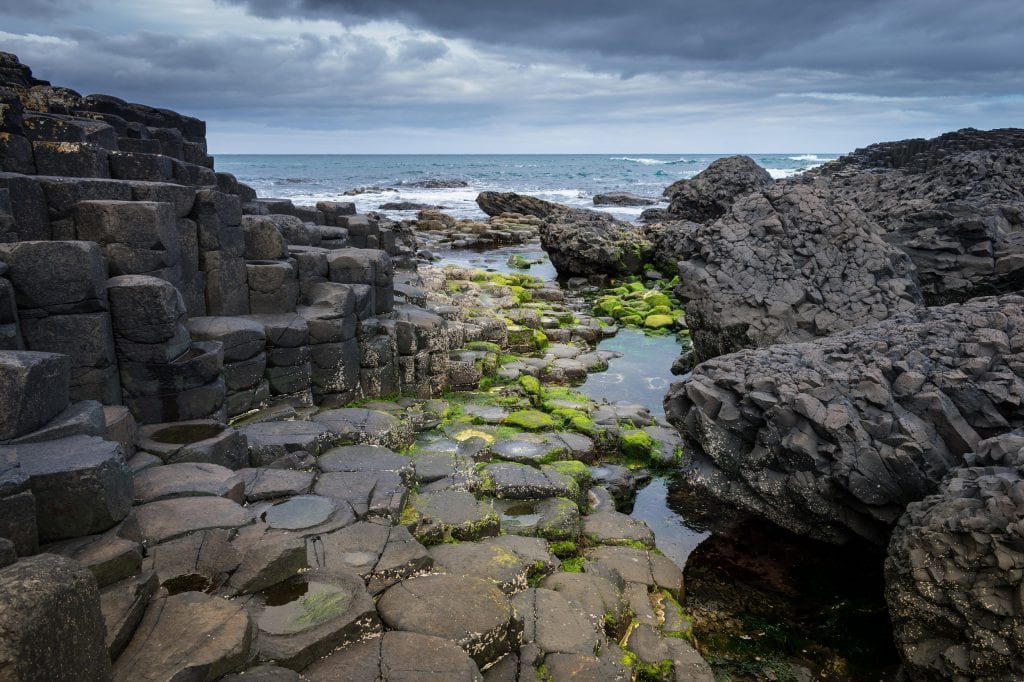 When it comes to natural attractions, there is arguably none more famous in Northern Ireland than Giant's Causeway. Rumoured to be the remnants of a bridge built between Northern Ireland and Scotland so two rival giants could fight, the unique, hexagonal stones here are actually a result of volcanic action some 50-60 million years ago and are a must-see.
Justine, a blogger at Wanderer of the World, has visited Giant's Causeway and she told us: "Giant's Causeway had been on my bucket list for many years, so when my husband and I were finally able to visit, it was like a dream come true. The views from the rocks are incredible (especially in the sunshine!) and wandering around here feels like you're in some kind of fantasy world. We also heard about the legend of Giant's Causeway while we were on our way there, which really added to the intrigue and mystery of the whole place!"
Titanic Belfast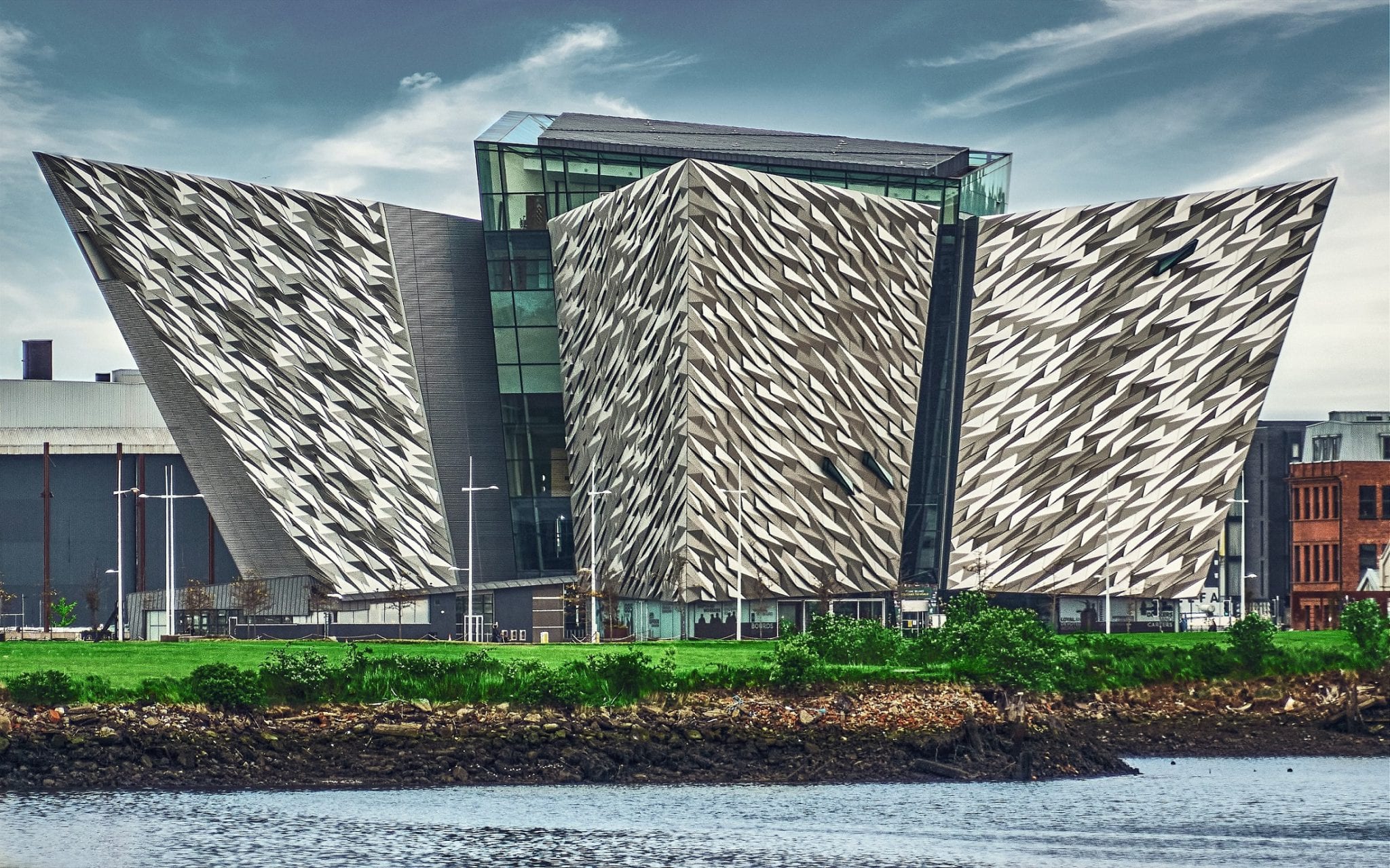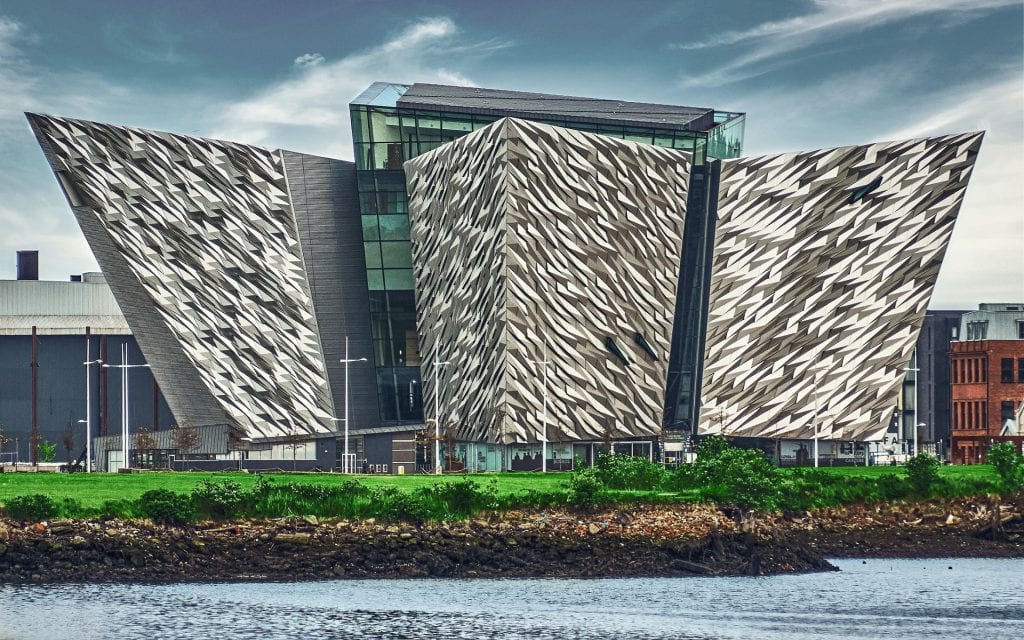 The last stop of the ill-fated Titanic was in fact here in Belfast and Titanic Belfast looks to capture the history of the ship and the stories of those who were aboard her when she sank. Here you can uncover the true story of the Titanic, explore the shipyard and even walk through full-scale reconstructions – it's the ultimate history lesson.
Marlene, from Marlene on the Move spoke to us about her visit: "The Titanic Belfast was a big surprise for me. I was expecting a museum that tells the whole story of the famous ship and the fateful accident for which it became known, but what I found was a deepening of Belfast's own history and the importance that the shipping industry had in the development of the city. The fact that the museum is very interactive makes it even more interesting."
Enjoying a UK road trip
As you can see, our UK road trip planner highlights some amazing attractions to visit in the future, no matter where you are located. From borrowing a car and buying car insurance for a week to picking up some temporary car insurance, you can enjoy the very best of what the UK has to offer.
For more tips, guides, and advice, make sure to visit our news page.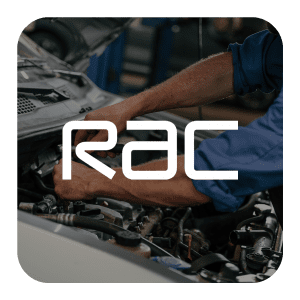 Don't get caught out on your next road trip.
Discover the most common car problems in the RAC's guide to make sure you're prepared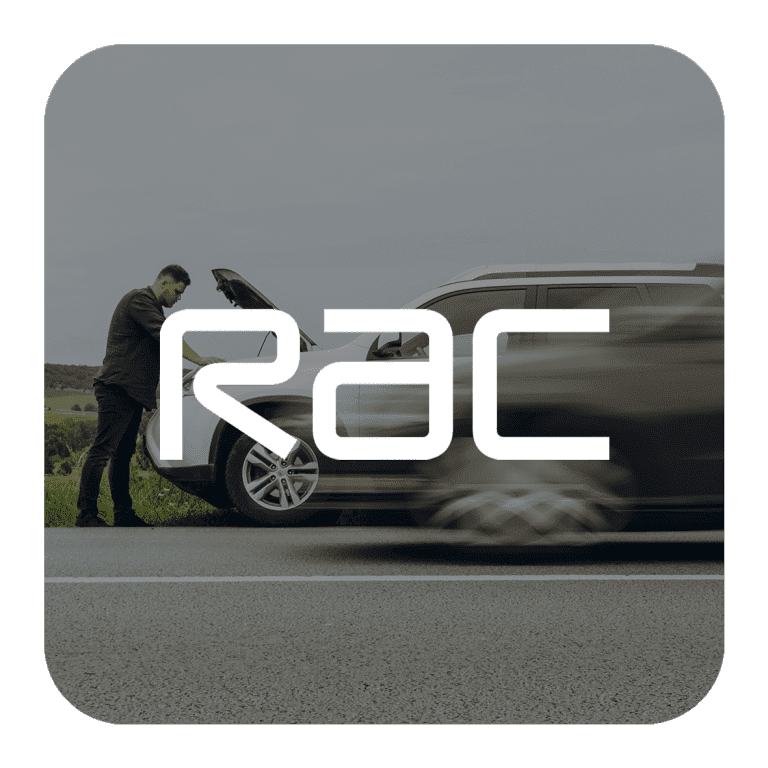 Planning a road trip?
Take a look at this guide from the RAC to ensure you avoid a breakdown on your next trip