What is the most popular car in the UK? What are the most popular car brands in the UK? These are not answers that we need to guess or speculate on. Thanks to car licence and government data we can see which makes and models over the past couple of decades have been licensed for our roads, and thanks to Google search data, we can see which of these popular UK cars Brits are most passionate about online.
With everything from the Ford Fiesta, Kia Niro and the Vauxhall Astra to the Volkswagen Golf, Ford Puma and Volvo XC40, we see which models are the most purchased and the most desired. Is your favourite car amongst the UK's most popular? Read on to find out. We have presented the data in easy to digest graphs which show the fascinating race between the UK's most beloved vehicles over the years.
If you are on the hunt for your next car, the data below might nudge you in the right direction, after all, these vehicles are popular for a reason. So, have a look for your favourites, get inspired, and perhaps take one of these super-popular cars for a test drive to see what all the fuss is about. Just make sure to get yourself covered with day insurance for your vehicle.
What are the most popular cars on the road?
The most popular car models in the UK
In the above graph, you can see the most popular car models in the UK since 2009 by the number of licenced vehicles. The data actually stretches all the way back to the 90s (which you can see here).
Thanks to this government data, we can see that the Ford Fiesta is the most popular car in the UK (1,531,436 licensed Fiestas as of Q3 2020), coming from behind and surging past the Ford Focus in the past five years.
What is the most popular car in the UK in 2021?
 Ford Focus
 Ford Fiesta
 Vauxhall Astra
 Vauxhall Corsa
 Volkswagen Golf
 Ford Mondeo
 Renault Clio
 BMW 3 Series
 Peugeot 206
 Vauxhall Vectra
There is also a great tussle going on between Vauxhall and Volkswagen, with the Vauxhall Corsa currently pipping the Golf into third place. Interestingly, the Astra has experienced a decline over the past 10 years but is still proving to be a prevalent car on our roads.
The most popular car makes in the UK
Here we have another race which Ford dominates, this time in terms of the most popular car brands in the UK. Ford is clearly the most significant force on the market, maintaining a strong lead over its closest rival Vauxhall and gaining pole position in the top ten throughout the past decade. As of Q3 2020, there were 4,198,323 licensed Fords on UK roads, about a million more than Vauxhall.
Volkswagen has closed the gap significantly over the years on Vauxhall in terms of car sales and car registrations so it will be interesting to see if they will be able to eclipse their competitor in the years ahead. Vauxhall started off the decade with a lead of nearly 1.5 million licensed vehicles. The gap has now been reduced to just 300,000 as Volkswagen continue to outperform them.
BMW and Audi have both made a big surge up the leader board in recent years as well with former highflyers Peugeot dropping right down to ninth. Renault has seen a similar fall from grace, once sitting comfortably ahead of the likes of Toyota, Nissan, and BMW until dropping out of the top ten car makes completely by the end of 2019.
What are the most popular car brands in the UK?
 Ford
 Vauxhall
 Volkswagen
 BMW
 Audi
 Mercedes
 Toyota
 Nissan
 Peugeot
 Honda
Didn't see your favourite manufacturer? Here is the full list of makes by the number of licensed cars dating back to the 90s.
What are the most searched for cars in the UK?
Ford may be dominating UK roads, however, it's not such a clear divide when it comes to the cars the UK public are searching for. In fact, between 2017 and February 2021, the Ford Fiesta ties with the Mercedes A-Class as the two most queried models in the UK – both with an average of 135,000 searches a month. In February 2021, however, there were six total models pulling in 135,000 searches including the Fiesta, A-Class, Fiat 500 and Nissan Qashqai.
Looking just at more recent data, we can see that, although there may be more Fords on our roads, that it is in fact Audi that's the more queried brand on the car market, with three models garnering more than 100,000 monthly searches on average (A1, A3 & Q3) compared to the two Fords (the Fiesta and Kuga.) Perhaps in a few years, Audi might replace Ford as the top dog in the UK motor market?
That may be more likely than we think, as the model that's seen the highest rise in searches since 2017 is the Audi Q3. In fact, since 2017 there is only one Ford model, the EcoSport, that's seen a rise in searches at all! Out of the eight models we examined search data for, only one saw an increase whereas four were unchanged and three dropped. Maybe it's the end of the Ford empire after all?
What are the most searched for cars in the UK?
 Audi A5
 BMW 1 Series
 Fiat 500
 Ford Fiesta
 Mercedes A Class
 Nissan Qashqai
 Audi A1
 Audi Q5
 Ford Kuga
 Kia Sportage
Want to find the search data on your favourite model? See all of the data here.
Methodology
You can find all of the data sources used below, the date they were accessed to harvest the data for this research, and a link to the full data set for all three areas.
The most popular car models in the UK – This data was sourced from gov.uk and the Department for Transport's Vehicle Licensing Statistics report. This data was taken from the report released on 09/12/2020.
The most popular car makes in the UK – This data was sourced from gov.uk and the Department for Transport's Vehicle Licensing Statistics report. This data was taken from the report released on 09/12/2020. This data was then sorted to gain the licensing data for each car make.
The most searched for cars in the UK – This data was sourced from Google using Keyword Planner to access monthly search volumes for the 100 most licensed cars in the UK. This data was sourced on 19/03/2021.
Click here to see the full data set.
What cars do people want in the UK?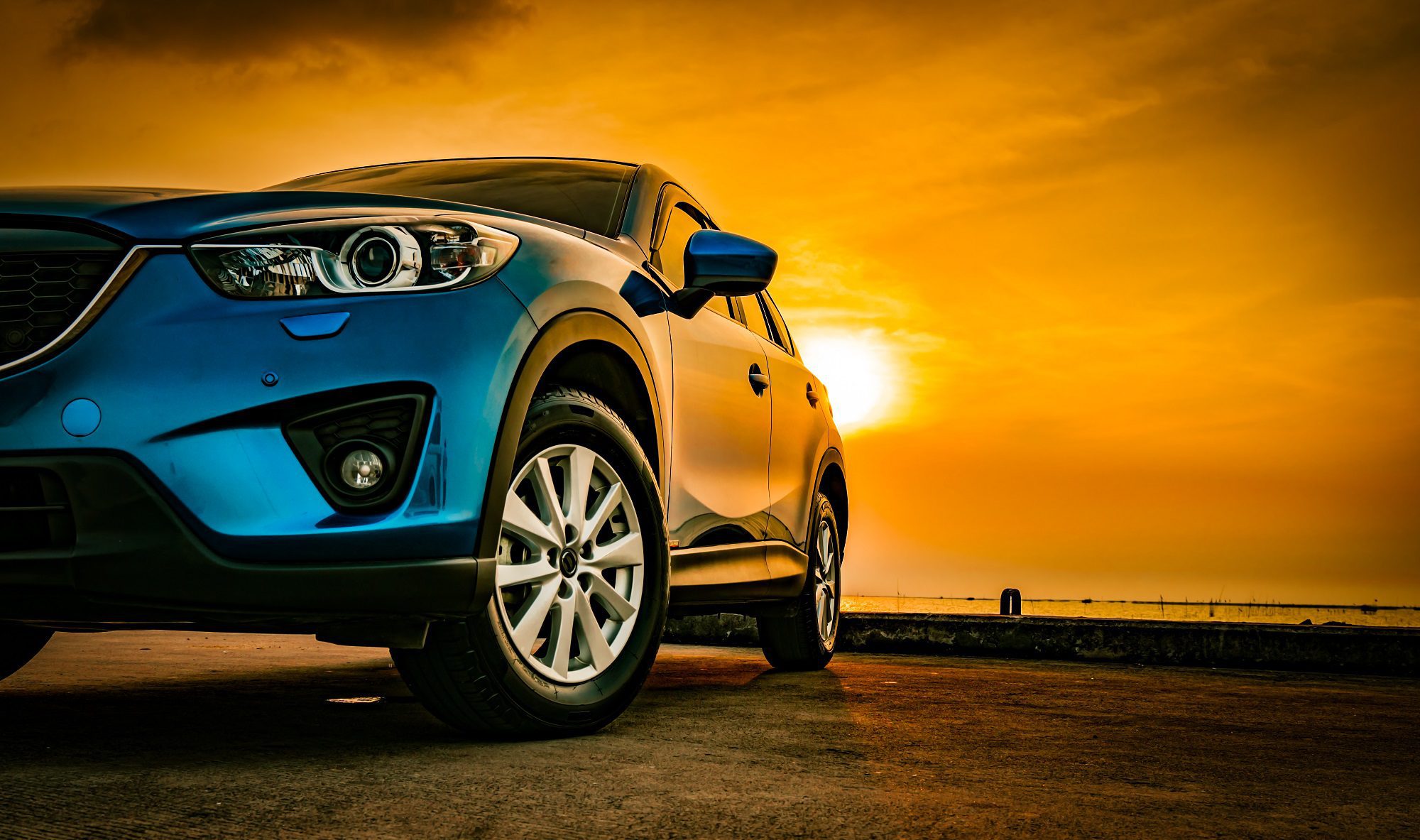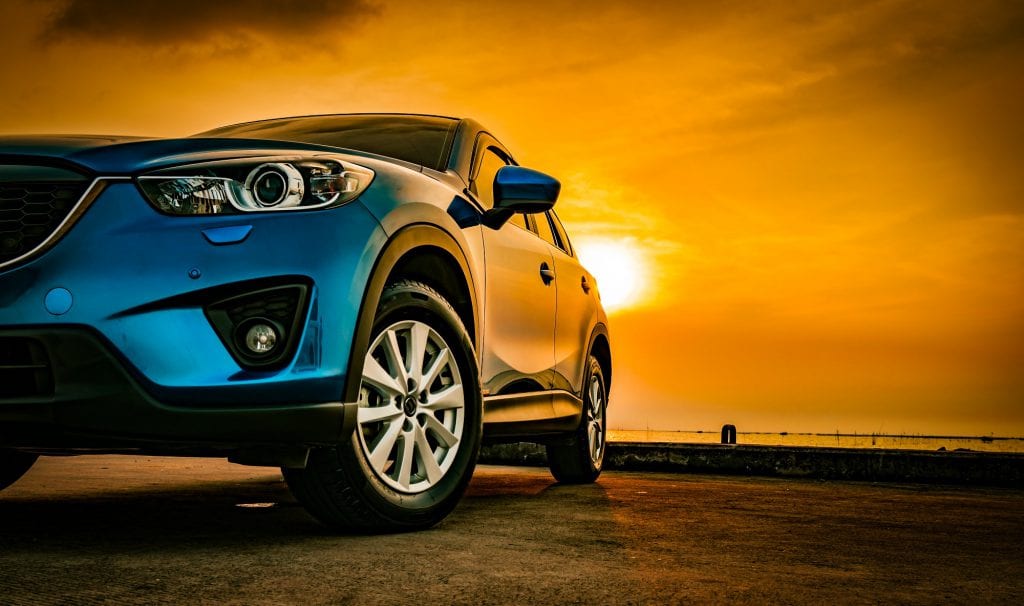 It's all well and good looking at the data and knowing which cars are the most popular on the roads but are these the cars that people are actually excited about? And what are people taking into consideration when looking for their next model? We reached out to a range of bloggers to ask them about their future buying intentions and their motivations.
Something for the family
For many, it's the practicality of a vehicle that makes it more desirable rather than the brand. Many of the bloggers we spoke to expressed that they've singled in on a model because it would offer them functionality in their day-to-day lives, especially for family life.
Volkswagen Touran
Vicki, from Blossom Education, is one of these people, telling us: "As a blended family of seven, we currently have a Ford Galaxy. While it clearly has the room we so desperately need, it's more functional than stylish. In future, we would love to own a Volkswagen Touran – it looks sleek, is supposed to drive nicely, and it would comfortably fit our growing (height not numbers!) family."
Jeep Wrangler
Petra, from A Mum Reviews, told us that she'd even forgo her dream model in lieu of something more practical: "My absolute dream car would be a Volkswagen Campervan but, though they are roomy, they're not the most practical choice for our family. When we change our car, I would love to have something adventure-ready like a Jeep Wrangler with three proper seats in the back and plenty of boot space so that we'd always be ready for family road trips!"
READ ALSO: Future UK Road trip: Every attraction you need to visit
Volvo V40
While the Ford Focus is clearly a popular option by looking at the data, Ali, from the blog Diary of a Detour, shared with us that she is actually looking to replace hers: "We are currently looking for a mid-sized saloon to replace our seven-year-old Ford Focus and the front runner is the Volvo V40.  It's a nice shape, is well built and has lots of safety features which are important for a family car.  There are also lots of extras we fancy, like a heated front screen, rain sensor windscreen wipers, rear park assist and DAB radio. We will probably plump for the 2L model, with a petrol engine, and quite like the mid-blue colour (which is obviously an important factor!)"
Volkswagen Golf
It's not just Ali who is looking to step away from Ford. Corinne, from Skinnedcartree, is considering something to cater for her growing family: "I currently own a 3-door Ford Fiesta, which has been a fantastic car for me the past seven years. I've recently had a baby, so I need something with 5-doors for the car seat. I've been looking at 5-door Volkswagen Golfs as these are more in our price range and are quite fuel-efficient and reliable. I hope to own one in the next few months when I have sold my Fiesta!"
Peugeot 108
The blogger What Rachel Says is also looking for something that'll suit her family, explaining: "Recently I've been looking at the Peugeot 108, it would be great for taking the children on day trips and generally getting around town. I'd also love a Range Rover in the future, which would be great for family holidays!"
Skoda Kodiaq
Sarah, from Arthur Wears, spoke to us about some of the functions a future vehicle would need to serve for her and her family: "When looking for a car, we really needed something which had the option of extra seats, just in case we decided to have a third child or take grandparents on a trip out with us in the future. We also needed the option of a decent-sized boot space for all of the kit that is needed when travelling with young children.
"When the additional seats in the back are up, the Skoda Kodiaq still had some boot space available which other cars (such as the Range Rover) did not. Rear-view parking cameras were a must and my husband was desperate for an automatic! We chose a petrol rather than a diesel as we don't feel we get the miles to justify a diesel car, especially at the moment!"
Your dream car
Growing up, most people had a car that they thought they'd own when they were older. One that, even now when it passes you in the street you can't help but stare a second longer. Some of the bloggers we spoke to still hold this sentimentality and would love to upgrade to the car they've always wanted.
Volkswagen Golf
As the fourth most popular car on UK roads, it's no surprise to see another person looking towards the Golf. Colin from Iceni Magazine told us: "I actually only passed my driving test in 2020. Growing up in London, I didn't really need to drive as the public transport is so reliable. However, being in Norfolk means I needed to change that… and so I started, then lockdown happened! Pleased to say I passed despite the obstacles and when insurance prices reduce significantly, I'd love to own a retro VW Golf. As a teen, I wanted one, but obviously never needed to get one, so hopefully, sometime in the future, my dream will come true."
Convertible Mini
Clare, a blogger at My Tunbridge Wells, told us that when she no longer needs a functional car, she hopes she can buy something she's wanted for a long time: "At the moment, we have a very sensible black Ford Galaxy. We bought it as it has a lot of space in the boot and as it can fit all three of our children across the back in their baby seat and booster seats. However, in the future, when my kids are older, I would love a convertible Mini. It is something I have always wanted but before having children, I was commuting to London by train so just had a little cheap and cheerful car as I wasn't driving much. I think I would probably go for an impartial colour too – perhaps white? And I would like a sporty version. It might not be as practical as our people carrier, but it would be lovely to have a car that I have chosen for me!"
Convertible Mercedes-Benz
It's not just Clare who dreams of taking the top down. Jo, from the blog Tea and Cake for the Soul, shared with us her motoring aspirations, setting her sights on an old-school Mercedes-Benz: "My dream car would be an old two-seater convertible Mercedes-Benz. I love the style of the 350 and 380 SL models from the 1980s which still seem to sell for fairly reasonable prices for a classic car. If I was having a millionaire moment, I'd love something from the sixties, perhaps a 300SL Roadster.
"None are in my budget and as I'm looking for practicality and reliability rather than style, I'd opt for another Kia – our Ceed has been going strong for 12 years."
Tesla Model S
Ben, a blogger from the site Wood Create, told us that his dream car needs to tick a number of boxes, and singled out the Tesla Model S as the one to do it: "When it comes to choosing a car, I'm always faced with a dilemma. How do I find a car that is both sporty and eco-friendly? To complicate things further I also need something practical for everyday family life. I normally end up compromising somewhere on my endeavour to find the perfect car, but I know there is something out there that can give me everything I desire.
"The Tesla Model S certainly ticks all these boxes, but with a price tag of near £80,000, it's currently a little out of my price range. But what a car! Eco-friendly with a 4-wheel drive fully electric powertrain, 0-60 in under two seconds, a five-seat family saloon with luxury interior, what more can I ask for? Granted it's not the best-looking car in the world but that's a small sacrifice I'd be willing to pay for the multitude of benefits this car has to offer."
Thinking about the environment
Electric cars are becoming ever more popular with people wanting to do their part to protect the environment while still having a stylish set of wheels. Whether you are looking at fully electric cars, more mild hybrids or something in the middle like a plug-in hybrid, there is plenty on the market to choose from.
Mini Electric
Victoria, from the blog Travel Vixta shared with us her future car hopes: "One day I'd love a Mini Electric. I've always loved the look of Mini Coopers and it's amazing to see this shape in a new eco-friendly electric version. Even more amazing would be a convertible version if that exists! The price is out of reach for me right now, but I hope electric vehicles will become more affordable over the next few years as they become the car of choice and necessity."
Hybrid Range Rover Evoque
It's not just Victoria who is looking for something better for the environment, Jacqui Paterson tells us: "We're upgrading our family car later this year so have been thinking a lot about what to get next. Currently, we have a Range Rover Evoque, which we love, but it's a diesel, which we wouldn't go for again. Not only is it bad for the environment, but councils are increasingly penalising drivers who use fossil fuels with more expensive parking and road taxes.
"I'd love one of the hybrid Evoques, but they're eye-wateringly expensive (although you'd claw back some savings from your reduced running costs) so we'll probably look at more pocket-friendly options. Unless we win the lottery, then it's top of the range Tesla all the way!"
Hybrid/Electric Kia Nero
Jo, from A Rose Tinted World, is a big fan of the Kia, but would be looking to change to something more eco-friendly for her next car. She told us: "At the moment, thinking about sustainability, if I were to buy a new car it would need to be at least a hybrid or all-electric vehicle. I just do not think that I could justify any other decision.
"As a family, we bought a Kia Sportage six years ago when I was pregnant with my little girl. It has been a lovely and reliable car. So should it come to replacing our family car, I would definitely be looking at their Hybrid and Electric ranges. They have a seven-year warranty, the all-electric cars boast a 280-mile range (which is perfect for our town driving needs) and the Nero cars are a great size."
Sticking to what you know
We can go through many cars in our lives, and, for those who have found one they've fallen in love with it can be common to stick to the same familiar make even when upgrading models.
Skoda Enyaq
Blogger Rachel Bustin is firmly in this camp, telling us: "I've been a huge fan of Skoda cars for years. My current car is the Skoda Kodiaq which is ideal for our family use around Cornwall. Recently I've been thinking about the next car I'd like to own, and it again would be a Skoda due to their reliability, style, and they are great cars to drive but I would go down the electric car route and the Skoda Enyaq. It's their first all-electric, family SUV so would be the perfect size for us and of course kinder to the environment."
What is the most popular car in the UK?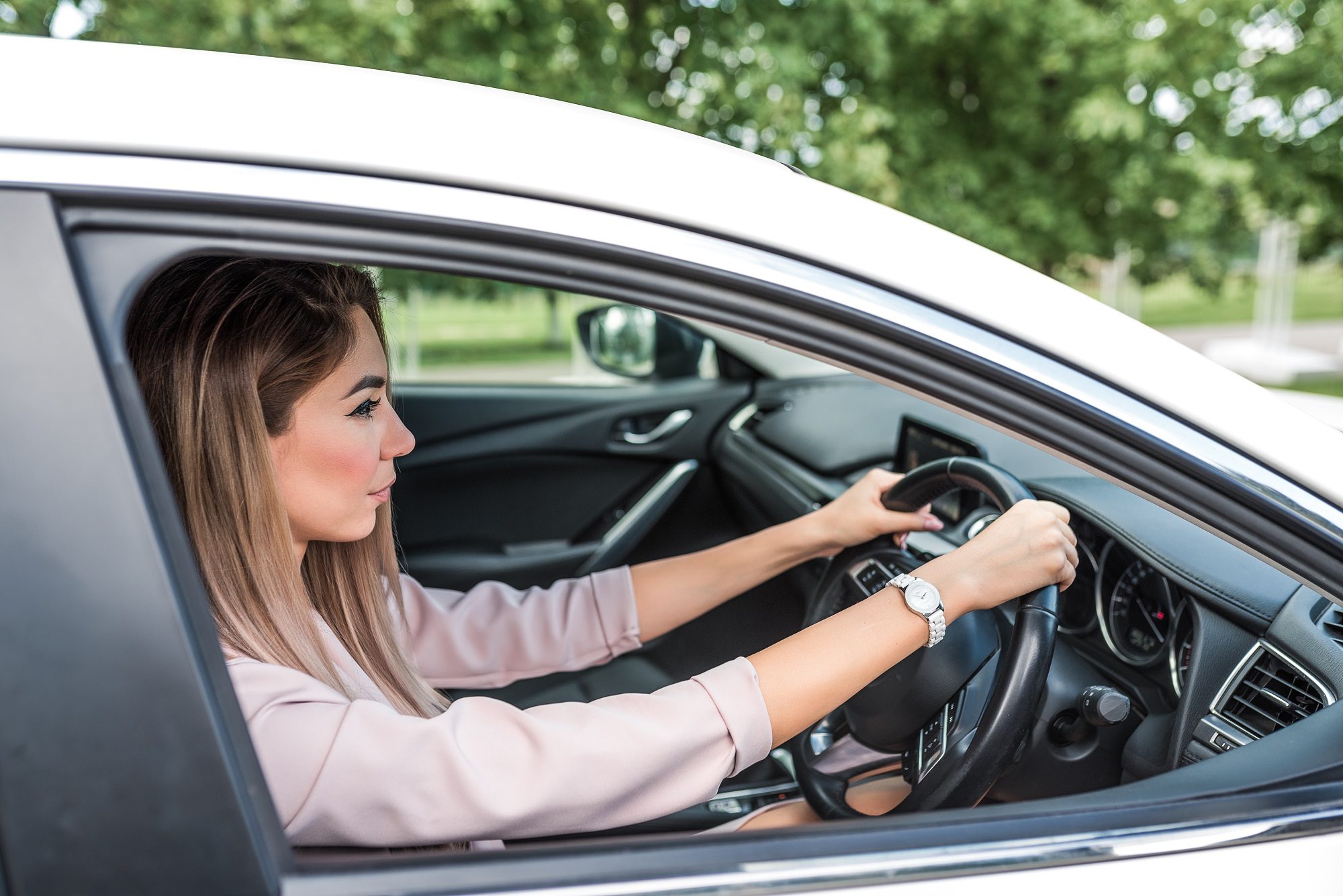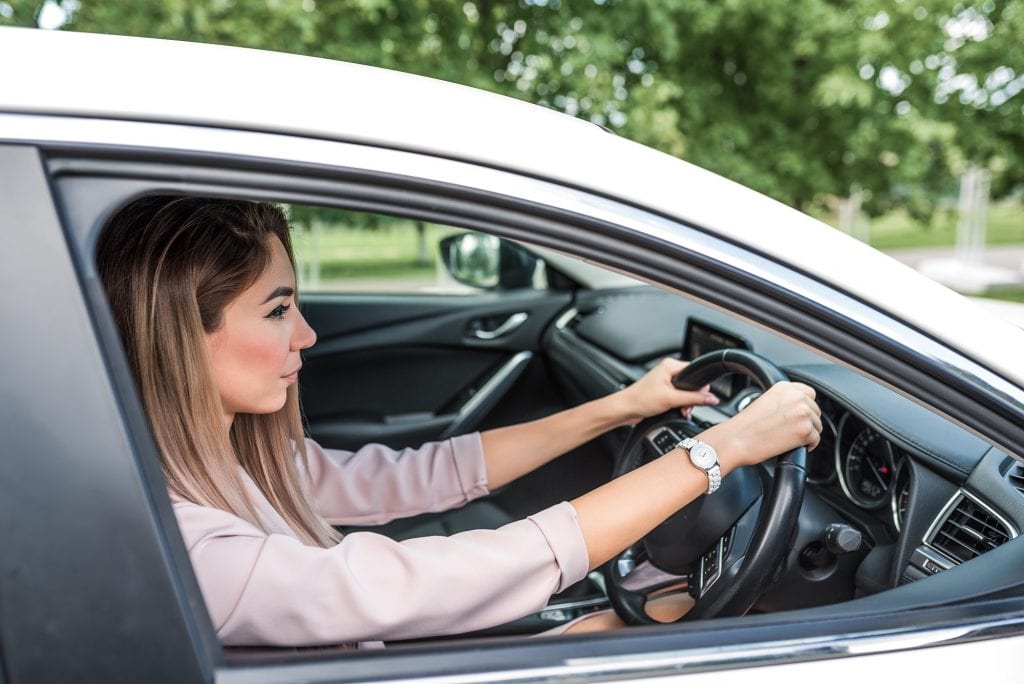 So, there you have it. The Ford Fiesta is the most popular car on UK roads in 2021 and, for the past 10 years, Ford has been the most popular brand for Brits to buy. However, this could all change soon as we find (when it comes to what the nation is Googling) that Ford doesn't stand out above the rest and brands like Audi are more popular.
As we can see though, the car a person looks for isn't always the most popular on the road, it's one that can offer their family functionality, one they've been hoping for since they were in their teens, one they know they can rely on or one that's going to leave a smaller impact on the environment. In many cases, it's a car that can fulfil more than one of these desires!
Whether you are test driving your dream car, borrowing a friend or family member's set of wheels or sharing the driving with a partner whilst you are between vehicles, our temporary car insurance cover can help you out.
For more studies and research, make sure to visit our news page.