One day car insurance
Dayinsure's cheap one day car insurance is perfect for when you only need cover for a short time. For a quote, you'll need:
your name, permanent UK address, occupation, date of birth and email address
the reg of the car you need to insure for a day
your GB driving licence number.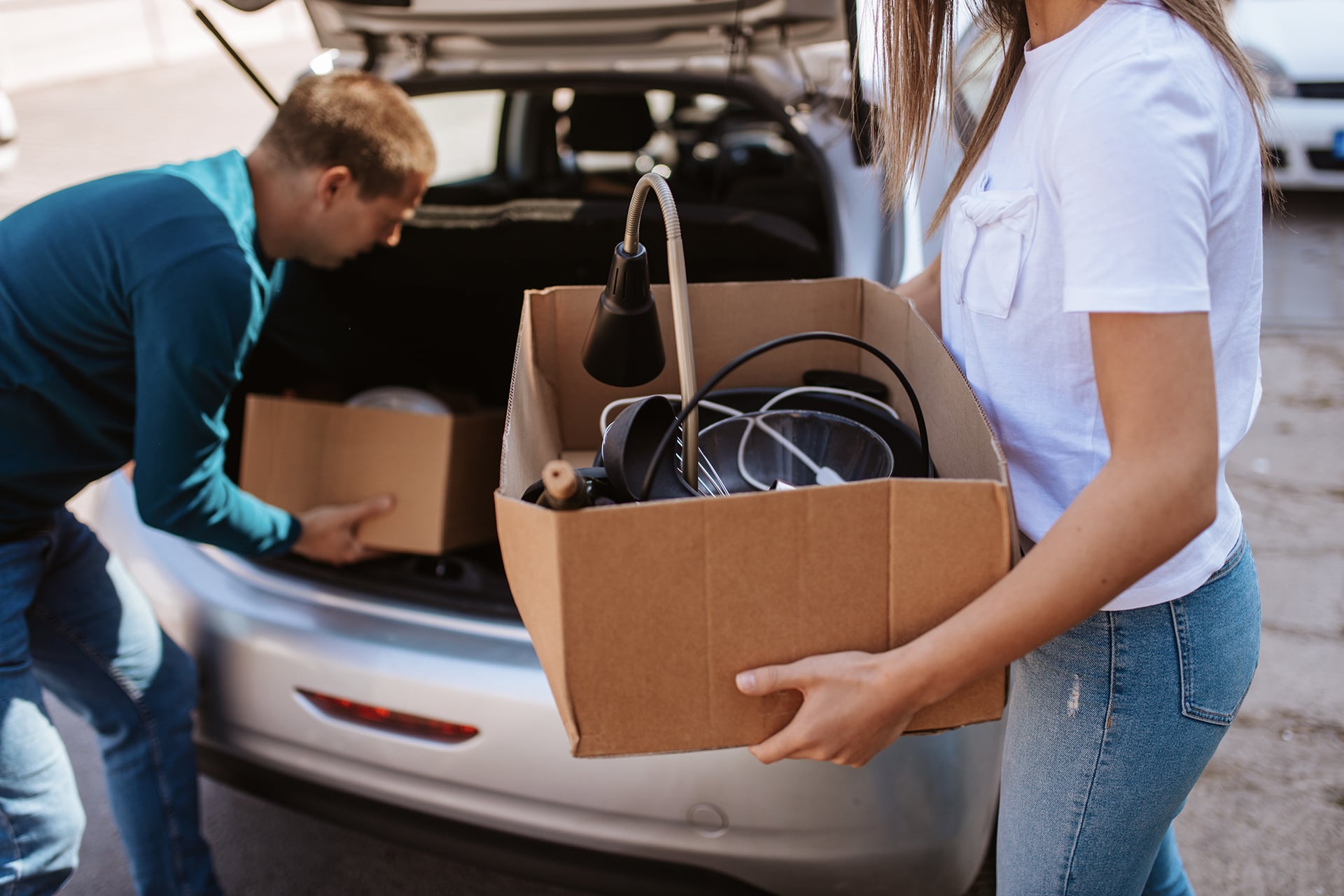 What is one day car insurance?
One day car insurance gives you short-term cover on your car.
Providing car cover for just 1 day, this type of insurance is ideal if you need longer cover than you'd get with hourly car insurance.
Whatever situation you need convenient cover for, it's quick and easy to take out one day car insurance with Dayinsure. Simply get a quote and you can be ready to go in less than half an hour.
What are the uses of one day car insurance?
There are many reasons why you might need car insurance for just 24 hours or less.
one-off meetings or business trips that aren't covered by your annual policy
borrowing a friend or family member's car to collect a large purchase
needing to add a temporary, additional driver to share the driving on a long car journey
when your shared car is in use and you need to borrow another
the annual policyholder is ill
in the event of emergencies
taking a SORN car for its MOT (subject to underwriting terms)
supervising someone who wants to learn to drive in their own car
taking a car for a test drive.
Take a look at our product information document for full details of what our 1 day car insurance covers and excludes.
What are the benefits of Dayinsure 1-day car insurance
Compared to taking out an annual policy, there are many advantages of cheap 1-day car insurance when you only need cover for a short period:
1 day car insurance cover can start within 15 minutes – essential when there's an emergency
buying one day car insurance means you're not tied into an annual insurance policy that you don't need
all policies provide comprehensive cover
you may be able to extend your policy if needed
we offer 1 day car insurance at highly competitive prices
our policies are underwritten by Aviva, our key partner, or other insurers.
What Our Customers Say
Rated 4.7 out of 5 based on 51,947 reviews. See all reviews on
Begin your quote
Dayinsure short term car insurance is available from 1-30 days and will only take a few minutes to arrange. Cover can start in as little as 15 minutes – easy!
Who can take out one day car insurance?
If you need comprehensive car insurance for 1 day or less, we can help. You just need to:
be aged 18 to 75 (subject to underwriting)
hold a current, valid, and full GB driving licence
be insuring a UK-registered vehicle
have a permanent UK address.
If you don't have your licence yet but want cover to practise driving your vehicle, you can get learner driver's insurance for a day – perfect for gaining extra time behind the wheel.
Fill in our simple form
All we need are some basic personal details, including your name and DOB, your GB driving licence number, and the registration of the car you want to insure.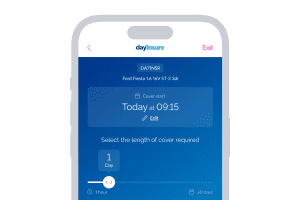 Find out the cost
Select one day insurance (or another duration if you'd prefer), when you'd like that cover to start and whether you want any of our add-on options.
Buy your policy and go!
Just enter your payment details, using a debit or credit card.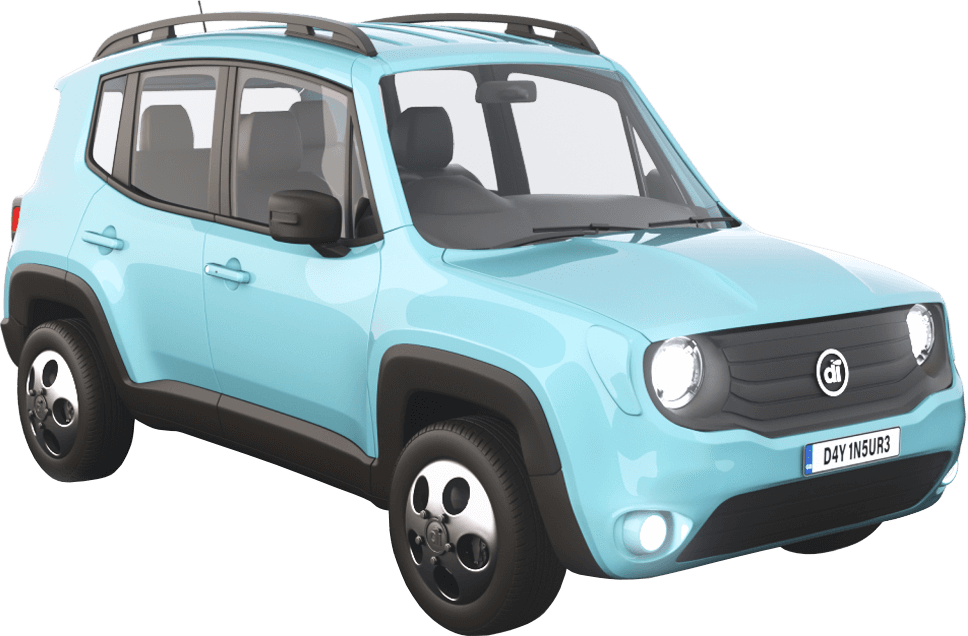 How much is one day car insurance?
Our 1 day car insurance offers convenient cover at an affordable cost, making it a great choice for short days out or last minute drives.
The exact price of your one day car insurance will depend on a few factors, including:
the car you want to insure
your individual circumstances, such as your age and driving history.
Getting a quote is quick and you could be covered in 15 minutes.
Get in touch with the team at Dayinsure
Have more questions about our 1 day car insurance? Then take a look at our FAQs below. Alternatively, head to our help and support page for more details about making an application, claims and breakdown, and European travel.
Or you can get in touch with a member of our friendly team. They'll be more than happy to provide answers to your query.
We also have a dedicated news section, where we share information on everything from one day car insurance to expert driving tips. Our many articles include how to buy a car, money-saving car tips for young drivers, and car insurance groups explained.
Our 1 day car insurance policies provide comprehensive cover.
Comprehensive insurance means that you will have third-party cover, as well as cover for damage to your vehicle following fire or theft.
But our policies also cover you for other risks, such as accidental damage and new vehicle replacement. Find out more about what's covered in your product information document.
You are entitled to cancel your one day car insurance policy at any time. If you want to cancel your policy, you have two options.
Firstly, you can sign into your Dayinsure account, click on the cancel button for the relevant policy, and follow the on-screen instructions.
The second option is to click on the document link you receive in your insurance confirmation email, click on the cancel button, and follow the on-screen instructions.
You can find more information about our refund policy in our terms of business document.
Getting a Dayinsure one day car insurance policy is quick and simple. Your insurance certificate is available for download after you pay. You can buy a policy to start within 15-30 minutes. So as soon as it starts, you can start driving.
Yes, you can get one day car insurance if you already have an annual policy on your vehicle. Our cover is completely separate from any existing insurance you have on your car. However, you won't be able to claim on both policies.
Yes, you can use our one day insurance for journeys to countries in the EU and the EEA, as well as Switzerland. Our cover is valid as long as the car is in the UK when the insurance starts and when it finishes.
Our one day car insurance automatically includes third-party European cover. You can also add comprehensive European cover when you're completing your application.
Please note that if you're planning on driving to the EU, you may need an International Driving Permit in some countries.
You can get Dayinsure 1 day car insurance as long as you're aged between 18 and 75 – provided you meet our other requirements.
You don't need to be the registered keeper or owner of the car you're buying one day insurance for. However, you do need the owner's permission.
Yes, you can get one day car insurance while learning to drive using our temporary learner driver insurance.
Our one day car insurance is an affordable and hassle-free way to get cover for your driving test or some extra experience on the road with the help of a family member or friend.
Yes, you can get 1 day car insurance for business use using our temporary business car insurance.
While regular car insurance policies only cover you to drive to and from a single place of work, our business car insurance adds cover for work-related purposes. This includes travelling between different premises, visiting clients, or driving larger vehicles to transport equipment or large items.
To get a quote for one day car insurance online with Dayinsure, you'll just need to provide some details about yourself and the car you want to insure. These include:
the car registration
your name and date of birth
your GB licence number
your occupation
your contact details.
After you've given us these details, you could get your quote in minutes.
View key documents
You'll be made aware of your policy underwriter as part of the quote decision process