Summer's here and, with most restrictions eased, now's the time to get back on the road. What better way to do so than with a great road trip across Europe? The continent offers a heady mix of culture, history, food and nature, along with some of the best driving routes found anywhere in the world. If you're looking for an inspiring, scenic and adventure-packed break this season, then, a European road trip could be just the answer.
We've put together some of the best road trips in Europe on offer, meaning that all that's left for you to do is to pack and drive away!
The Peloponnese, Greece
A peninsula in southern Greece, the Peloponnese is steeped in historic legend and mythological appeal. As well as stunning scenery and historic archaeological sites, you'll discover an array of gorgeous beaches and mountain backdrops. The itinerary that you choose will depend on what time you have on your European road trip but our guide is based on taking around 7-10 days.
The easiest way to begin your Peloponnese road trip is to start in Athens. From here you can drive to Nafplio, a charming seaside location, in around two hours. Nafplio is a great place to stay and there are many nearby landmarks including the UNESCO site of the Sanctuary of Asklepios at Epidaurus, with an outdoor theatre. Plus, there's plenty of accommodation options in both the new and old town.
From Nafplio, head to Monemvasia, via the city of Mystras with its collection of beautiful churches. Monemvasia's idyllic old town is a great place to relax and enjoy the cafes and shops on your European road trip. Further up the coast, Kalamata offers a cosmopolitan vibe, with great culture, excellent food and crystal-clear waters that are perfect for an evening dip.
The final part of your Greek road trip will see you take in the sights of Pylos before heading off to the last destination, Olympia. If you're the adventurous type, you might wish to take an inland detour, park up for the day and set foot on some of the most scenic hikes in this part of the world. The Lousios Gorge provides a dramatic backdrop and it's well worth hiring a local guide to show you the best routes.
Florence to the Amalfi coast, Italy
Italy is high on the agenda when it comes to some of the best road trips in Europe this summer. At around 350 miles long, this Italian road trip takes in some must-see cities and you can adapt your itinerary to suit your schedule.
Starting in Florence means that you'll have easy access to some of the most stunning cities and villages in Tuscany. As well as exploring the capital of the region, a trip to the quieter location of Siena offers traditional markets, wonderful architecture and some of the best wines – it's also a little easier to navigate while driving than Florence tends to be. Just outside the city, you can explore rustic farmhouses, vineyards and stunning green hills.
From Siena, travel south to Rome via the small city of Orvieto. Situated on a rock cliff, Orvieto is full of artistic charm, ancient caves and idyllic countryside. It's also home to some unique shops and a selection of independent B&Bs.
When in Rome, do what the tourists do, if that's your thing. If you want to experience something a little different in this storied city, though, check out the Orange Garden at Aventine Hill for a little escapism. While you'll struggle to drive around the centre of Rome, due to local traffic restrictions, there's always the option of staying just outside the city and taking public transport to the main attractions.
From Rome, head on to Naples before making your way to the Amalfi coast. There's plenty to explore here including the popular and energetic town of Positano and Amalfi itself. It's worth ending your road trip at Sorrento, however, as this marks the end point of the main Amalfi coast roads.
The North Coast 500, Scotland
Though Scotland might not be the first country that springs to mind when considering the best road trip in Europe, the North Coast 500 certainly packs a punch. With over 500 miles of coastal views, mountain scenery and seaside villages, this route ensures that you experience the best of it all. If you're travelling in a motorhome and 'wild camping' is your thing, Scotland's Stay the Night initiative also means that you can stop overnight in some of their car parks, for a small cost.
Start your road trip at Inverness and head east to Wester Ross to visit a region home to beautiful landscapes and coastal villages. With plenty of activities on offer, including kayaking and hiking, this area is one for the explorers. Discover the rugged fishing village of Applecross before heading north up the coast to Ullapool.
From here, go further up the coast to experience the Sutherland region. This unspoiled area encompasses the villages of Durness, Tongue and Melvich, among others, and offers plenty of golden, sandy beaches, wildlife and far-reaching views; ideal for a pit stop.
No North Coast 500 road trip is complete without visiting Britain's most northerly village of John O'Groats. There are numerous caravan and campsites in the Caithness area, leaving you spoiled for choice for a night or two under the stars. Complete your road trip at Easter Ross, taking in the scenery and enjoying the surrounding nature.
The Iceland Ring Road
This route circles the whole of Iceland and stretches a huge 835 miles. While you might not be able to experience the entirety of this European road trip in one go, you can choose to travel a part of it; a plan which we've used as the basis for our guide. Due to often-extreme winter weather conditions, this is considered one of the best road trips in Europe in the summer months, when it's safer and lighter.
This Icelandic road trip can be split into sections – the north, south, east and west. Whichever areas you choose to visit, you're sure to experience a great road trip in this part of Europe.
Most drivers tend to start at the capital, Reykjavik, and head to the Golden Circle to see the awe-inspiring Golden Waterfall. Park in the car park and take the path down to see this stunning, natural landmark before heading off to discover more in the southern region.
South Iceland is home to some striking lagoons and waterfalls, so go prepared and take your best camera. The rocks at Dyrholaey on the south coast are also a photographer's dream and you can even drive up to the top to get an incredible view. If you fancy leaving the driving for a day, you can catch a boat tour to experience the icebergs in all their glory.
Iceland's east coast is home to Djupivogur, a beautiful place that's great for birdwatching and is directly off the Ring Road. Take Road 93 off the Ring Road to Seydisfjordur, a pretty, colourful town that's well worth the detour, if only for the views and wildlife-spotting opportunities.
Continue up the Ring Road to North Iceland and you'll come across Lake Myvatn, a geological hotspot featuring, geothermal baths, volcano craters and a bunch of wildlife. Stop at as many or as few landmarks as you like but be sure to take in Godafoss, another spectacular waterfall with easy access off the Ring Road and great viewing areas. Your road trip will end in West Iceland, where you can soak up the delights of the capital, if you didn't experience them at the start.
It's worth stocking up on fuel whenever possible on Iceland's Ring Road, as there are often great distances between stations.
Top tips for your European road trip
If you're not used to driving abroad, you'll need to make yourself familiar with the country's road laws and vehicle regulations. On the continent, most countries drive on the right-hand side of the road and cars are normally left-hand drive. This can take some adjustment for drivers, especially if you're hiring an unfamiliar car for your road trip.
You should also check what documentation you'll need to carry with you. This could include driver's licence, insurance details, breakdown cover and the vehicle's logbook.
When embarking on your European road trip, you might also need to carry compulsory car stickers and kit with you such as a reflective jacket, first-aid kit, warning triangles and a fire extinguisher. Some countries also mandate winter tyres when driving from November to April.
Wherever you're heading for the best road trip in Europe, make sure that you check the individual country's laws before travelling so that you can be well prepared.
Get covered for your European road trip this summer with Dayinsure
Whether you're borrowing a vehicle or want to split the driving on your summer road trip, you'll need to make sure that you're fully insured for your time away. Our temporary car insurance can cover you to drive another vehicle for the length of your break, from one hour up to 30 days. Plus, if you're heading across to the continent, we offer fully comprehensive temporary European car insurance. Contact us today to get a quote.
For more information and top tips, head over to our news section, where you can discover how to pack your car for a road trip and how to drive a motorhome safely .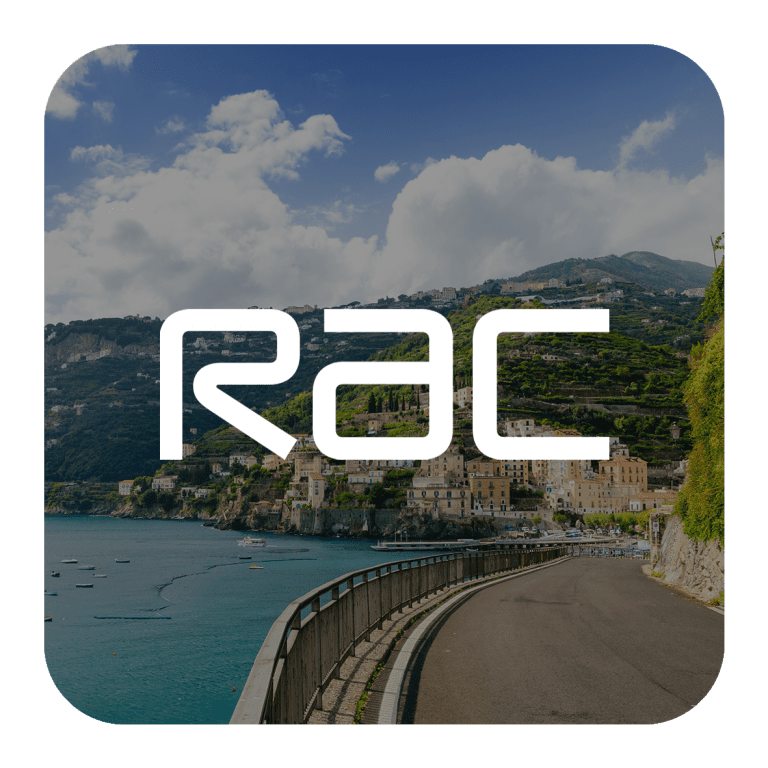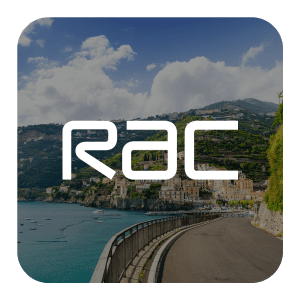 Thinking of driving to Italy?
Check out the RAC's ultimate guide to driving from the UK to Italy here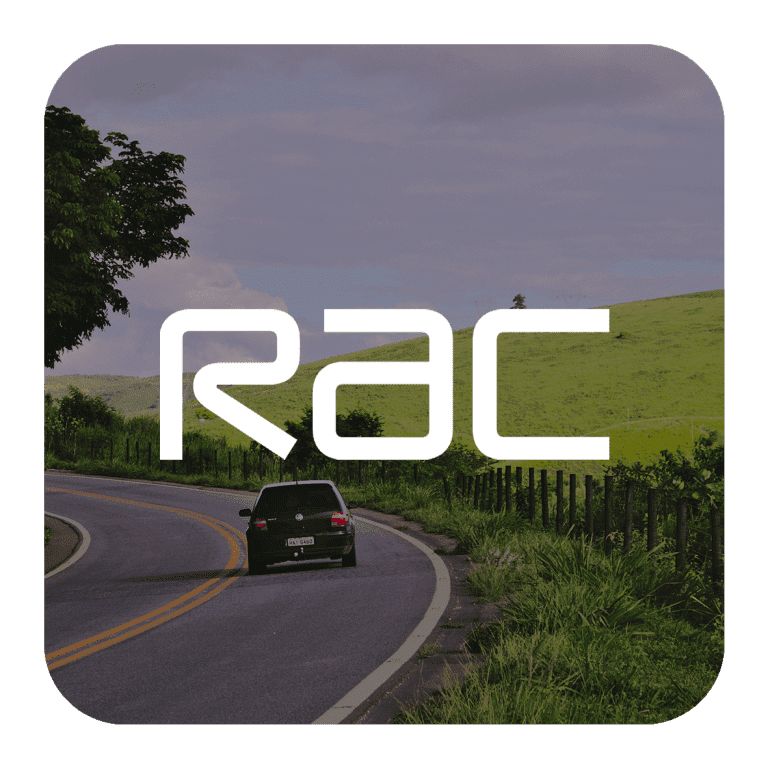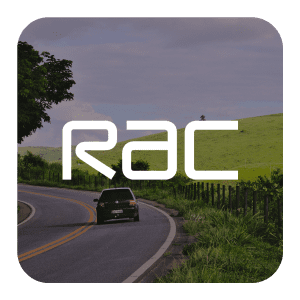 Planning your next European road trip?
Make sure you know everything you need to know about driving in the EU after Brexit with the RAC here