From the Yorkshire Dales to the Jurassic Coast and from a country house in Northern Ireland to having afternoon tea on the Royal Mile, there is so much the UK has to offer every traveller. And, as so many people have chosen to enjoy a UK staycation this year, we wanted to reveal the winners of the UK staycation trend, 2020.
By exploring search data, we have discovered which counties, seaside locations, and attractions have benefited most from people deciding to holiday at home in 2020.
With the decision to stay in the UK, Brits have found so many wonderful locations close to home, effortlessly accessed via a pair of wheels and some easy temporary car insurance.
Is your home county one of the staycation UK 2020 winners? Has your local seaside town been highly sought after during the summer? How about your favourite National Trust property or English Heritage site? All is revealed below, with full findings also available in a sortable table.
Contents
Who are the winners of the 2020 staycation trend?
Methodology
Utilising Google Ads Keyword Planner, we collected search volume data between March and July 2020 for several keywords to determine the winner of the staycation trend in the UK.
The search terms used were:
County: '[county] holidays'
Hotels: '[county] hotels'
Campsites: '[county] campsites'
Holiday Cottages: '[county] holiday cottages'
Seaside Towns: '[name of seaside town]'
National Trust Site: '[name of National Trust site]'
English Heritage Site: '[name of English Heritage site]'
National Parks: '[name of National Park]'
Please note: In order to get a clear overview of the UK we have used the ceremonial counties of each country.
For search terms that could have been intended for different results, we made slight alterations to the search term. For example, in the 'English Heritage' category, we changed 'St Mary's Church' to 'St Mary's Church Kempley'.
We then worked out the total searches from March to July and ranked the locations accordingly. You can explore the full breakdown of searches, average monthly searches and total searches in the table below. Utilise the separate tabs to see category-specific data.
UK 2020 staycation trend full results
To view the full table of results with sorting and filter capabilities,
click here
.
Analysis of UK staycation 2020
County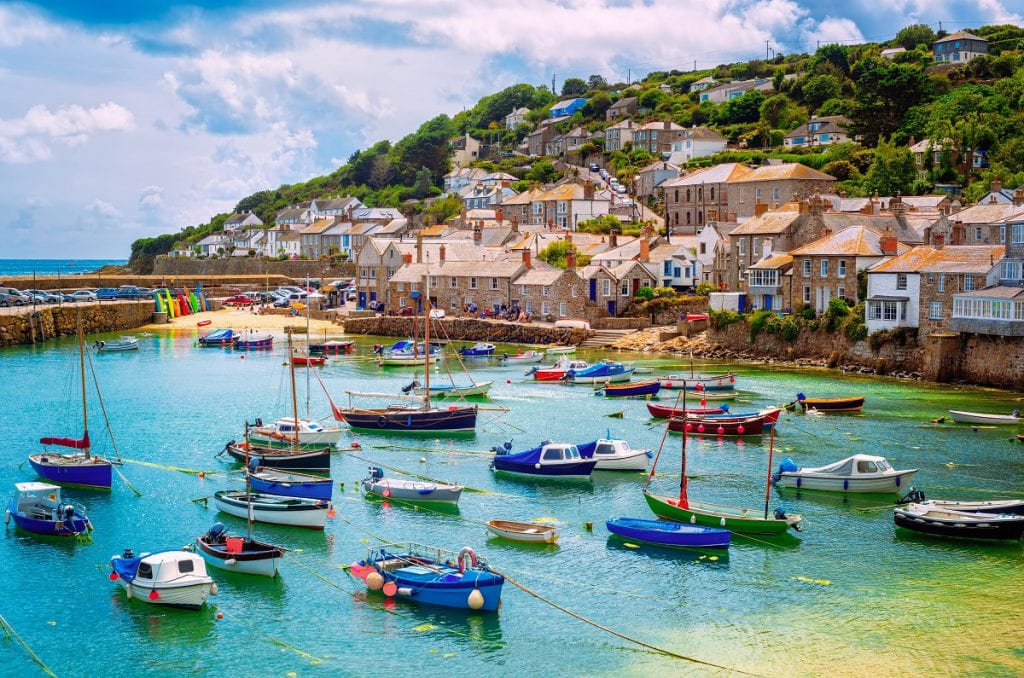 When it comes to the most searched for UK county holiday destinations, Cornwall takes first prize. Many will not be surprised to hear that Cornwall generates such interest regarding UK holidays and the results certainly reflect its wonderful reputation. With a total of 236,900 searches between March and July, it finishes head and shoulders above the rest of the pack. With beautiful beaches, stunning natural scenery, and myriad family attractions, a Cornwall staycation just makes sense.
The Isle of Wight and Devon finished second and third respectively, two UK destinations which also have plenty to boast about when it comes to their holiday appeal. It certainly seems that the great outdoors, with a mix of the ocean and peaceful countryside vibes, is what UK holidaymakers are after.
Praise for the South West
Hannah, from the family lifestyle blog Han Plans, told us why Cornwall would be her choice for a future UK staycation: "So I'd love to go back to Cornwall. I first went back in 2011 when my husband did a charity bike ride from Land's End to John O'Groats. I didn't get much time to explore as I was the support crew but the little bit I did see made me want to go back and see more. We did have time to see the Minack Theatre and Porthcurno Beach which was lovely. I also got to visit the Jamaica Inn at Bolventor which was part of the Daphne Du Maurier novel."
Claire, the writer of both the Tin Box Traveller and Devon with Kids blogs, knows these two areas well and wasn't shocked to learn that Cornwall and Devon are so sought after: "It's no surprise at all that people are flooding search engines with queries about holidays in Devon and Cornwall. If they want to replace their foreign beach holidays with a staycation that can also offer sand, sun and fun holiday resorts, then the South West is the country's riviera destination.
"Devon is particularly good for water sports with waves on the north coast for surfing and calmer bays and rivers in the south for paddle boarding and kayaking. As a family, we love Devon's wide range of attractions and days out. Dartmoor is wonderful for moorland and waterfall walks. And if your kids love theme parks there's plenty to choose from including farm-themed adventure parks and those with thrill rides."
What are the most searched for UK county holiday destinations?
Cornwall
Isle of Wight
Devon
Isles of Scilly
Norfolk
Hotels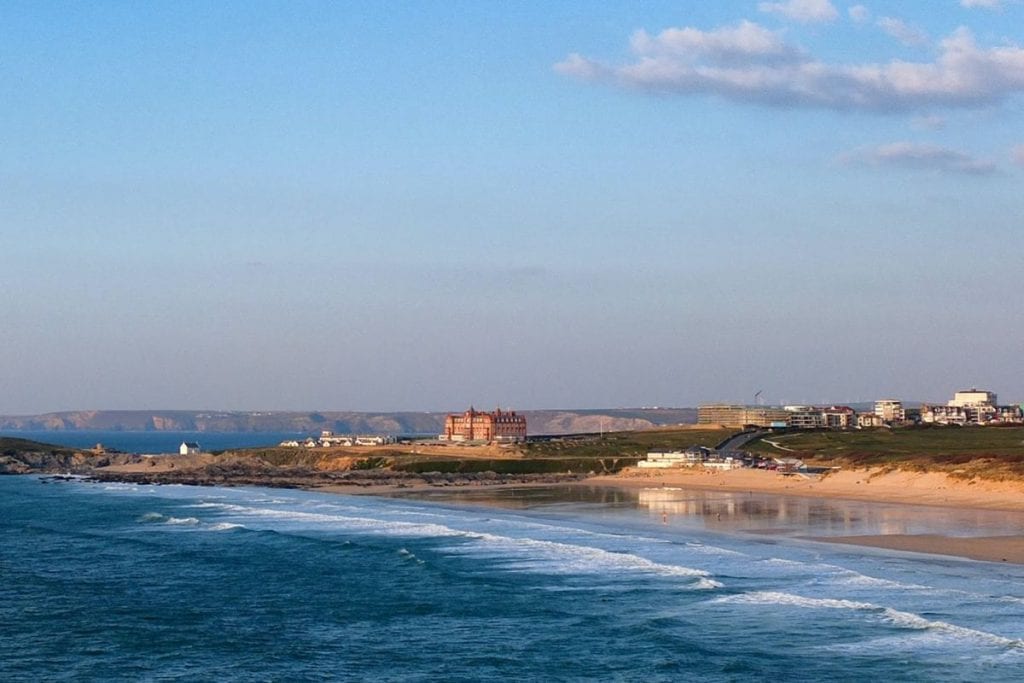 As the most popular county, it surely comes as no surprise that Cornwall also tops the list for the location where hotels were most searched for. The fresh sea air, laid-back way of life and ample history certainly capture the attention of the UK market, as, like with overall county searches, Cornwall performs significantly better than the rest of the pack here.
After Cornwall though, it's not popular holiday counties but city-based counties that perform most notably, namely Bristol and Cardiff. Although in most other categories we've seen more remote locations win out over city destinations, it seems that the hotel-traveller is more inclined to do some city sight-seeing than any other type of traveller.
However, all destinations saw searches drop considerably during April and May when the main lockdown restrictions were imposed. The top five hotel locations (Cornwall, Bristol, Cardiff, Devon and the Isle of Wight) received only 58,200 searches during April and May compared to 225,500 during June and July – a big difference!
Why visit Cornwall in such a turbulent time?
Penny, a Cornish resident who blogs at The Great Cornish Outdoors, spoke to us about why she thinks the county has been so popular over the lockdown period: "I think Cornwall was favoured over other UK destinations, particularly once lockdown restrictions were lifted because it was seen as a sanctuary; a relatively safe place to visit at a time of uncertainty. While there seemed to be a misconception that we were COVID-free in The Duchy, Cornwall was perhaps seen as relatively stress-free, and a protected part of the country to spend a holiday.
"Its remote location, wild coastline and vast countryside offered holidaymakers the feel, and experience, of 'getting away' without leaving the UK. Cornwall seemed like a natural choice for those looking to escape what has been an anxious and difficult year, as well as being somewhere special to discover, rest, and roam at a time of limitation and restriction."
What are the most searched for UK hotel locations by county?
Cornwall
Bristol
Cardiff
Isle of Wight
Devon
Campsites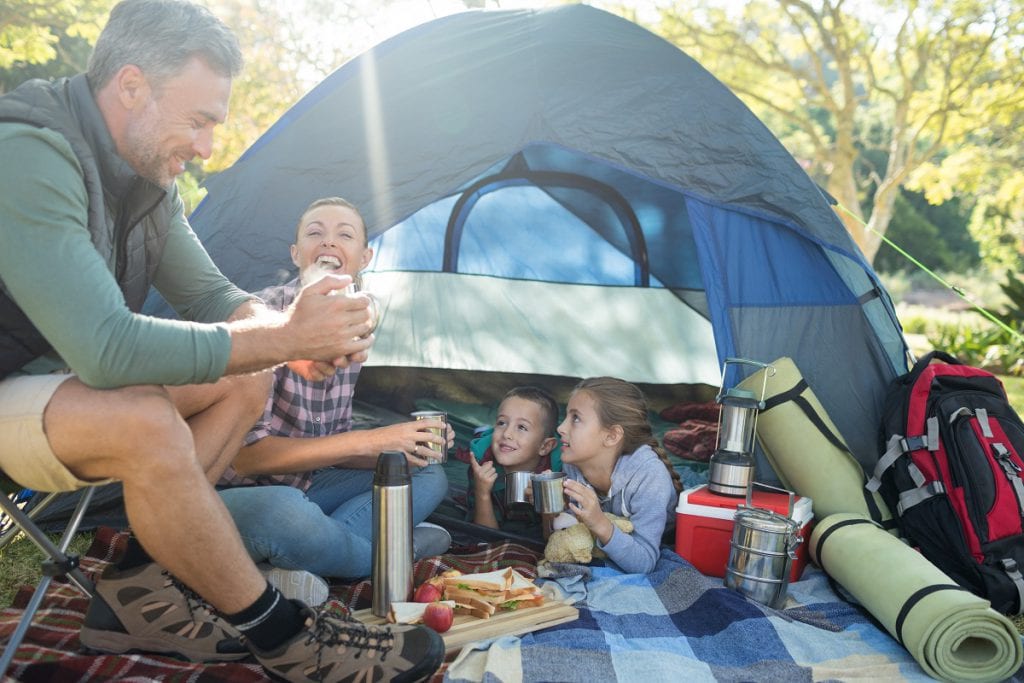 Residents of Cornwall will certainly be swelling with pride right now and a trend is definitely forming. When it comes to most searched UK campsite locations, Cornwall is the winner, with an impressive 74,000 monthly search average (411,100 in total). Those looking for a campsite in the UK clearly know that Cornwall is the place to be, thanks in part to a vast range of options available, easy access to the beach, incredible dining out options (after all, it is the muse of seafood chef Rick Stein!) and a peaceful holiday vibe permeating the county.
Devon has performed well in the campsite category as well, coming in second place ahead of Norfolk. Like the winner, Devon is a county that also boasts beautiful beachside locations, a laidback atmosphere, and plenty of fun attractions for young and old to enjoy.
Cornwall the campsite king
Shell, editor of Camping with Style, a UK camping and active travel blog, knows a thing or two about campsites and spoke to us about what she thinks makes Cornwall so popular:
"Cornwall seems to have it all, so it's no surprise it remains such a popular destination for staycationers. With miles of amazing coastline to explore and some fab visitor attractions, not to mention great beaches and quaint little seaside towns, it's a place that ticks so many different boxes for travellers that it's easy to understand why it's such a popular camping holiday destination."
Claire from Tin Box Traveller told us that "Cornwall has some incredible sites that cater for all kinds of camping holidays. We were tempted into Cornwall with our campervan twice over the summer and had a brilliant time bodyboarding at Perranporth and exploring places like The Eden Project near St Austell. If you are looking for campsites with direct access to the beach Cornwall has them.
"Then there's huge family resorts where you can camp, glamp or hire a mobile home for some camping luxury. Cornwall also has campsites that are as basic as a field and a waterpoint or all-singing and dancing holiday parks with kids' clubs, swimming pools, hot tubs and evening entertainment. Whatever type of camping holiday you are after, there's a site in Cornwall that will fit the bill."
Other campsite suggestions
Shell also shared with us some other UK campsite locations that she believes deserve a lot of praise: "When it comes to brilliant campsites though, I think Snowdonia and several regions in north Wales can give Cornwall a run for its money! There are some incredible coastal campsites like Treheli Farm in Pwllheli for those who love the sea and some lovely little gems like Llyn Gwynant that has direct river access for wild swimming and kayaking whilst Rhaeadr Nantcol Waterfalls Campsite which is great for families with kids."
What are the most searched for UK campsite locations by county?
Cornwall
Devon
Norfolk
Northumberland
Isle of Wight
Holiday Cottages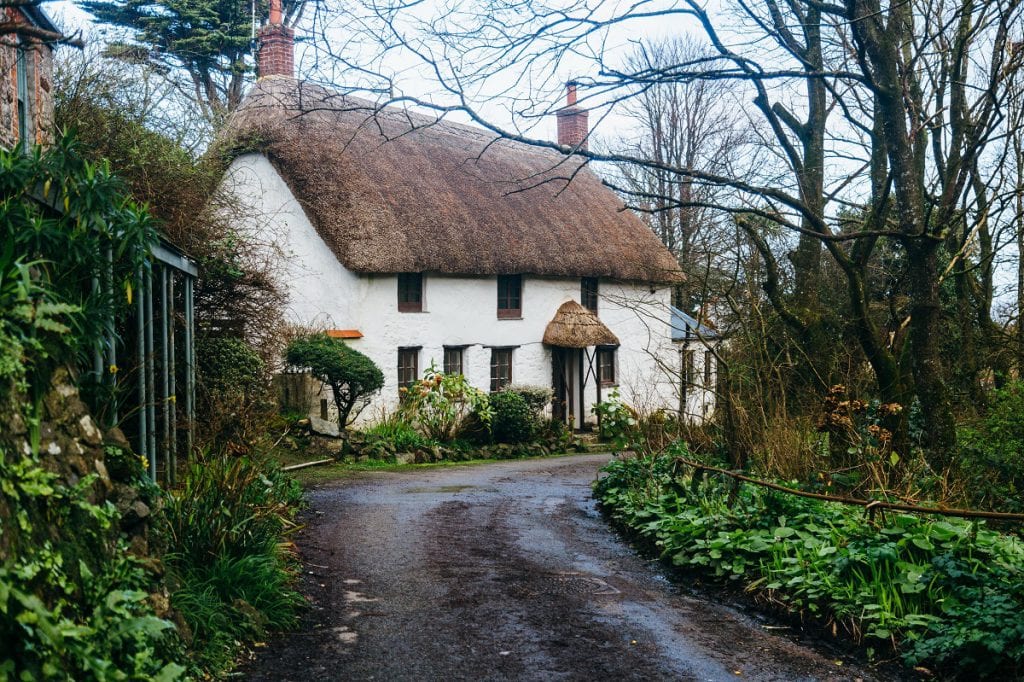 The ever-popular Cornwall strikes again when it comes to holiday cottages with over 231,000 searches from March to July, over double what second-place Devon received. Being the most popular destination in general, it makes sense that Cornwall is performing head-and-shoulders above the rest in the various accommodation types also.
What is interesting is that the top five counties in this ranking are spread more around the UK than other categories. This shows that when it comes to holiday cottages, people are looking outside of the most popular regions to travel.
Putting Norfolk on the map
Lucy, from the travel blog Absolutely Lucy, and a resident of Norfolk – which finished in third place here and fifth place in general holiday searches – told us that Norfolk is the perfect place for a UK staycation: "Norfolk is such an underrated and underpromoted area – but that is what makes it so special. It's a perfect place to escape the crowds and get back to nature. So much of the county's coastline and nature is protected, so it boasts some of the wildest and most beautiful coastline in the UK.
"Pack for country walks, beautiful woodlands, lots of wildlife and cute, cobblestone villages with some of the best pubs in the country. It's a great destination for families and there's lots to keep the kids entertained including seal boat trips, alpaca walks and even a Pirate festival! Particularly in 2020, it's been a great place to explore because it is so quiet and easy to get away safely."
What are the most searched for UK holiday cottage locations by county?
Cornwall
Devon
Norfolk
Northumberland
Pembrokeshire
Seaside Towns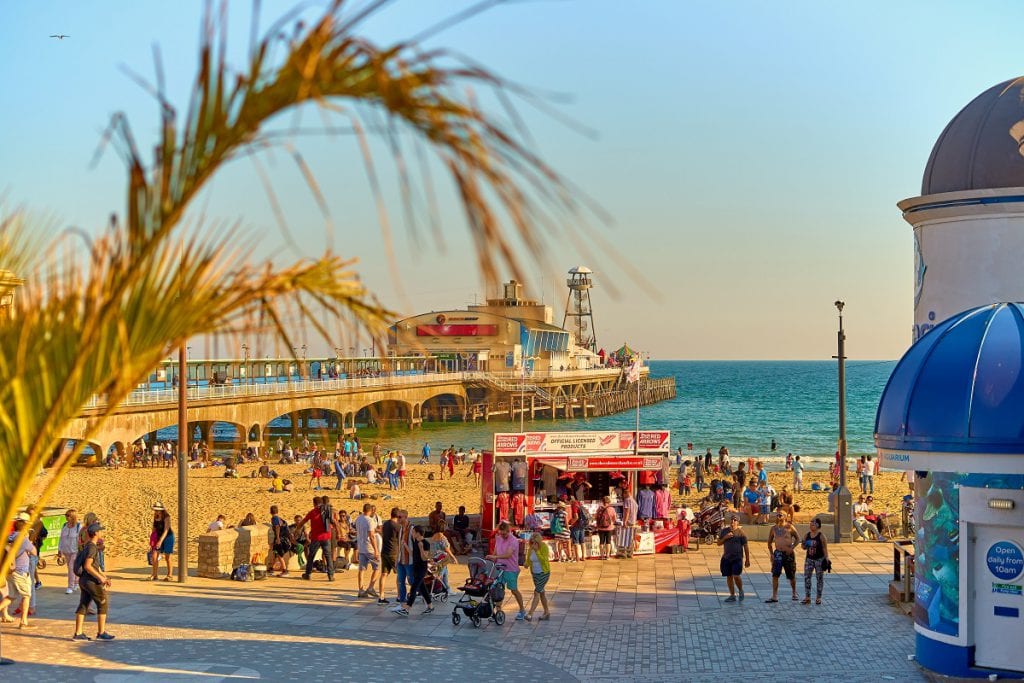 For those looking for a UK staycation, opting for a seaside town is definitely a smart option. Fortunately, the UK is blessed with an abundance of lovely beachside locations. The seaside town that has brought in the most interest, however, is lovely Bournemouth, with a whopping 1,301,500 total searches during the period. This makes Bournemouth easily the most searched for seaside town. With 9 Blue Flag awards and 14 Seaside Awards; its beaches, pier, coastal walks and hospitality industry make it an obvious choice – not to mention the fresh fish and chips!
Coming in second place in terms of total searches is the ever-popular Brighton. Hardly surprising with its famous pier, rich character, and easy access from London. In terms of average monthly searches, Brighton ties with Camber Sands in Sussex and Sunderland.
Bournemouth's Blue Flag beaches win out
Magda, a resident of Bournemouth and whose blog My Life in Bournemouth shows off this seaside town's beauty, told us what she thinks makes this award-winning town so sought after: "I think Bournemouth is the most searched for seaside town in the UK mainly because of its pristine Blue Flag beaches, green parks, and unspoilt nature. You can truly relax and unwind here while strolling around, eating well, doing yoga on the beach, or taking part in a variety of water sports.
"Also, the proximity to fantastic places such as the nature reserve Hengistbury Head, Mudeford, with its harbour and colourful beach huts, the historical town of Christchurch, and posh Sandbanks, all provide a lot of additional attractions for people to visit. There is definitely something for everyone in Bournemouth, whether you want to come here with your family, friends or for a romantic getaway. Without a doubt, I would recommend Bournemouth for a future staycation."
What are the most searched for UK seaside towns?
Bournemouth
Brighton
Camber Sands
Sunderland
Blackpool
National Trust sites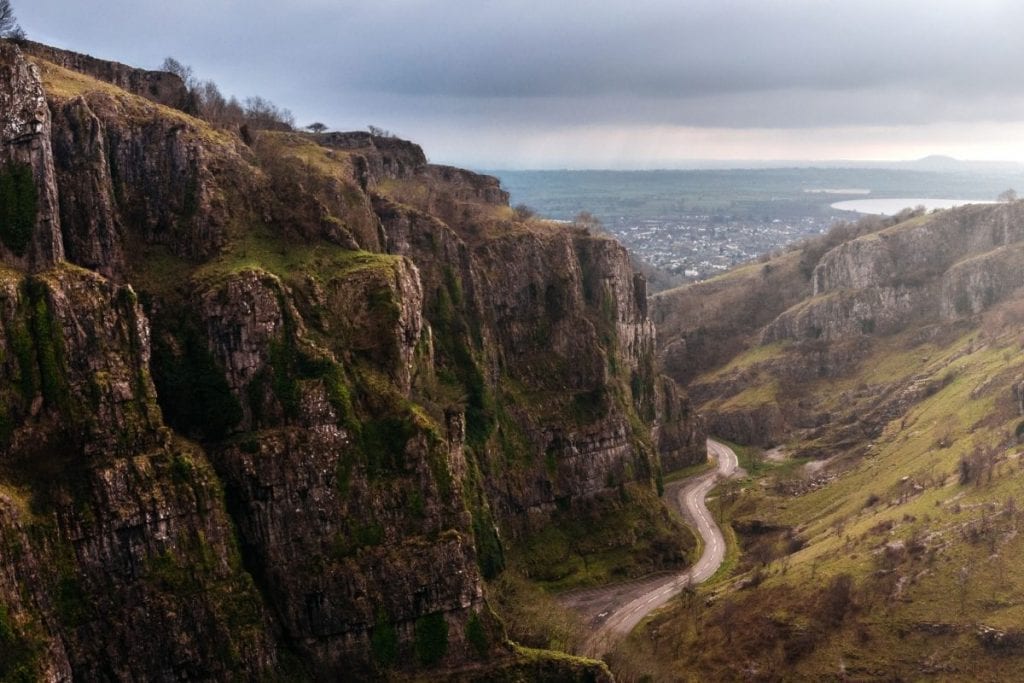 Taking a step away from destinations and looking at attractions, we wanted to discover which of the UK's 400+ National Trust sites was most popular during the lockdown period. As many people found their working hours altered or lowered, and children home from school, finding outdoor activities to partake in was essential (when restrictions allowed it).
When reopening to the public, the National Trust stated in a press release that they had seen tickets sell out quickly and it's no surprise as so many people looked closer to home for their enjoyment and looked for unique family days out.
But out of all of the sites, which was the most searched for? Leading the way was Cheddar Gorge, which received a total of 313,800 Google searches between March and July 2020. As we've seen the South West perform well across most of the categories, it's no surprise that people want to visit one of its most popular attractions on their staycation.
Why is Cheddar Gorge so popular?
Jessica blogs about her UK travels over at Journeys with Jessica and she told us: "Cheddar Gorge is the perfect place for a UK staycation, with plenty of things to see and do for all ages. Those looking for an adrenaline boost can climb the awesome cliff face of the famous Gorge, which stands 450ft high. The Jacobs Ladder walking trail is great for a family day out in the Mendip Hills, and there are a number of cafes and pubs to choose from in Cheddar itself. Located close to Bath, Bristol and Weston-Super-Mare, Cheddar Gorge is the perfect place to base yourself for an active weekend in the West Country."
We also spoke to Cory and G from You Could Travel who told us: "Cheddar Gorge is a wonderful destination for outdoor enthusiasts. It has several hiking trails and open-air activities making it the ideal location for those who want to enjoy a holiday but stay safe during the pandemic. Plus, there are lovely pubs and restaurants in the area with gardens and outdoor seating areas for a traditional British lunch or dinner. Cheddar Gorge is naturally beautiful and fantastic for any photography enthusiast too."
What are the most searched for National Trust sites?
Cheddar Gorge
Hadrian's Wall
Box Hill
Clumber Park
Dunham Massey
English Heritage sites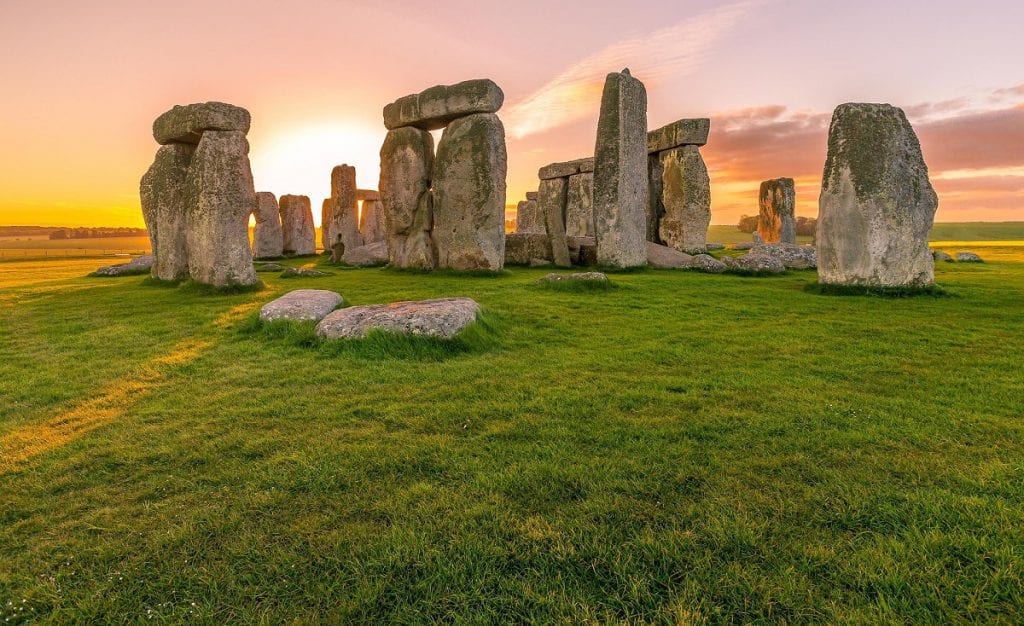 English Heritage properties make up some of the most fascinating and historically important attractions in the country. If you want a great list of things to see and do during your UK staycation, consulting a list of nearby English Heritage sites is certainly the way to go. Stonehenge was the most searched for heritage site during the period examined, picking up an average of 246,000 monthly searches and 1,200,000 in total. It seems this ancient site in Wiltshire is destined to attract a perpetual interest in hope that its mysteries will one day be revealed.
The historic Roman relic that is Hadrian's Wall finished in third place, somewhat behind the picturesque Barnard Castle in Durham, which likely saw inflated interest during this period due to it being the location of a prominent political news story. The increase in searches during May (the time of the news story), would seem to back this up.
Mysterious Stonehenge takes top spot
Charlotte, from the travel blog The Millennial Runaway, has visited Stonehenge herself and told us it's the "perfect attraction to visit during a UK staycation" as it is very accessible from locations such as Bath, Bristol and London. Describing what she believes continues to make Stonehenge popular to this day, Charlotte said:
"It's the mystery that shrouds the pre-historic monument that makes Stonehenge so sought after, those familiar with Outlander may be wishing for their own passage to 1743.
"There is a real allure to the unknown, as there's still so much we don't know about the monument. The structure is made even more spectacular during the summer and winter solstices where the stones frame the winter sunset and the summer sunrise. The tradition is still observed today, standing in the footsteps of our ancestors."
What are the most searched for English Heritage sites?
Stonehenge
Barnard Castle
Hadrian's Wall
Fountains Abbey
Tintagel Castle
National Parks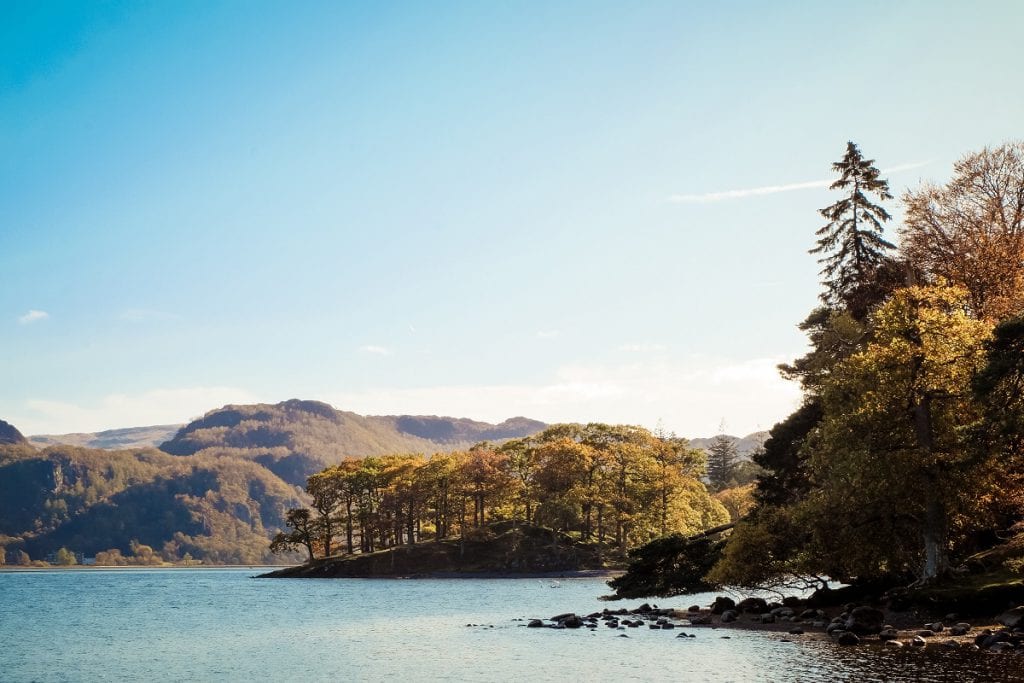 Wide, open spaces have been on the agenda for many of us this year when leaving the house and there is no better option than one of the 15 stunning UK National Parks. These large areas of outstanding natural beauty highlight the best of what the UK landscapes have to offer and are ideal for a staycation, especially for those looking to escape the city for a bit of nature.
Although many of the parks received a lot of searches during the lockdown period, the Lake District was searched for over 1.5 million times in total between March and the end of July! In second place with a still-impressive 985,500 total searches was the Peak District and in third was Snowdonia National Park, home to the highest mountain in Wales, with 740,500 total searches.
Across all National Parks, the searches can be seen going up as the months go on, showing that as restrictions were lifting people were really looking to get out there and explore the best this country has to offer.
What are the most searched for UK National Parks?
Lake District
Peak District
Snowdonia
New Forest
Dartmoor
Where will your next staycation be?
So, is Cornwall striking your fancy? Or perhaps Devon is pulling you in? Maybe the Lake District or Bournemouth are locations that are quickly being added to your wish list. Whatever is exciting you, there is no question that a staycation in the UK can be a wonderful holiday.
With more and more people being attracted to the prospect of a holiday at home, we imagine that the staycation trend will continue for the foreseeable future. So, hopefully, our findings will inspire staycation ideas for future holidaymakers who can now enjoy the best staycations the UK has to offer.
If you are looking to get out there and enjoy the best of what the UK has to offer, day insurance for cars is a convenient and affordable way to go.
For more data and research, as well as tips, guides, and advice, make sure to visit our news page.