Driving abroad for the first time can be a daunting prospect, especially when it can be so different from driving in the UK. From driving on a different side of the road to being unfamiliar with the locals' driving habits, it's good to be prepared. With this in mind, we have put together the complete beginner's guide to driving abroad. The guide includes tips and advice, such as arranging insurance and what travel documents to bring, helping to make the experience both enjoyable and safe.
Get insurance
First things first, you will want to make sure that you are covered while out on the roads. When driving in a new country, it will help to have complete peace of mind should an accident occur, or you need assistance on the road. If you have some temp insurance for your car that covers your travels abroad, you can relax and enjoy the experience of exploring the destination in question. For further insight, take a look at our guide to temporary car insurance for driving in Europe.
Jules from the travel advice and inspiration blog Part-Time Passport says that driving is her favourite way to explore any new country (check out some of her adventures here). She spoke to us about the importance of insurance: "Getting the right car insurance and breakdown cover is vital, whether you're taking your own car or hiring one abroad. Don't just look for the cheapest deal; make sure you're covered for all scenarios, including theft, collisions and injury. Having decent breakdown cover will give you peace of mind, in case things do go wrong and will ensure that a bit of car trouble doesn't ruin your travel plans."
Familiarise yourself with your destination's driving laws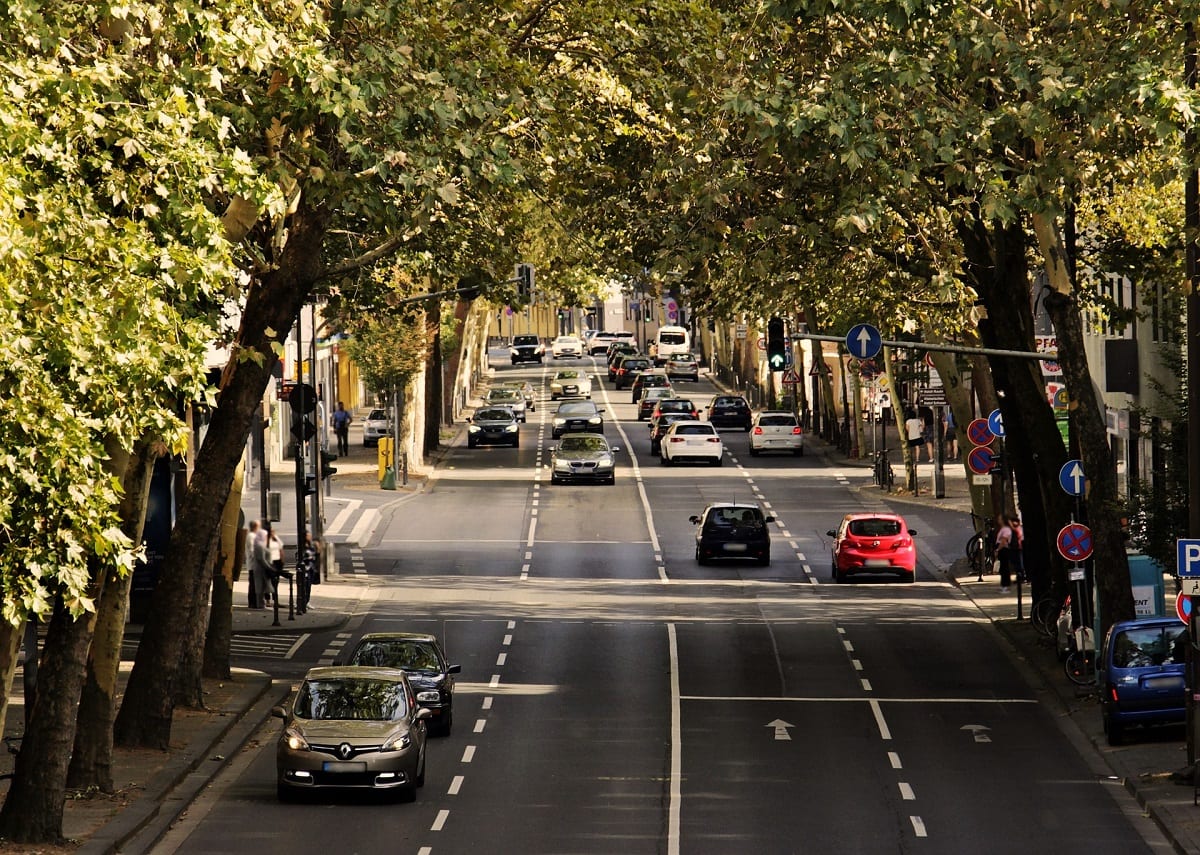 When it comes to driving abroad, it's important to be aware that not all countries will have the same road laws as your homeland. From speed limits and items that you must have with you to the use of lights, there are a few things to be aware of. Tamara from the travel blog Girls Wanderlust, spoke to us about her tips for driving abroad and says reading up about the various laws is her top piece of advice:
"In every country, there are other traffic rules and it's important you've read these rules carefully before travelling to be prepared and to not have surprises. Some countries have very chaotic traffic with only a few rules, which creates more danger and risks. In some countries you drive on the right side, meanwhile, in other countries, you drive on the left side."
Linda from the outdoor adventure blog Bearfoot Theory agrees that familiarising yourself with the rules of the road in the place you'll be travelling to is very important. When speaking to us, she highlighted a few things that should be researched before leaving home: "For example, does the country you're travelling to require an international driver's license? Do they require a specific type of vehicle insurance? Do a little research in advance to make sure you're covered."
Ian McIntosh, CEO of RED Driving School, says that drivers abroad should "look out especially for the small print of foreign laws which catch overseas drivers out. For example, in some European countries, drivers are required to keep headlights on at all times, while in others, drivers must carry equipment such as high-vis jackets and breathalysers as standard."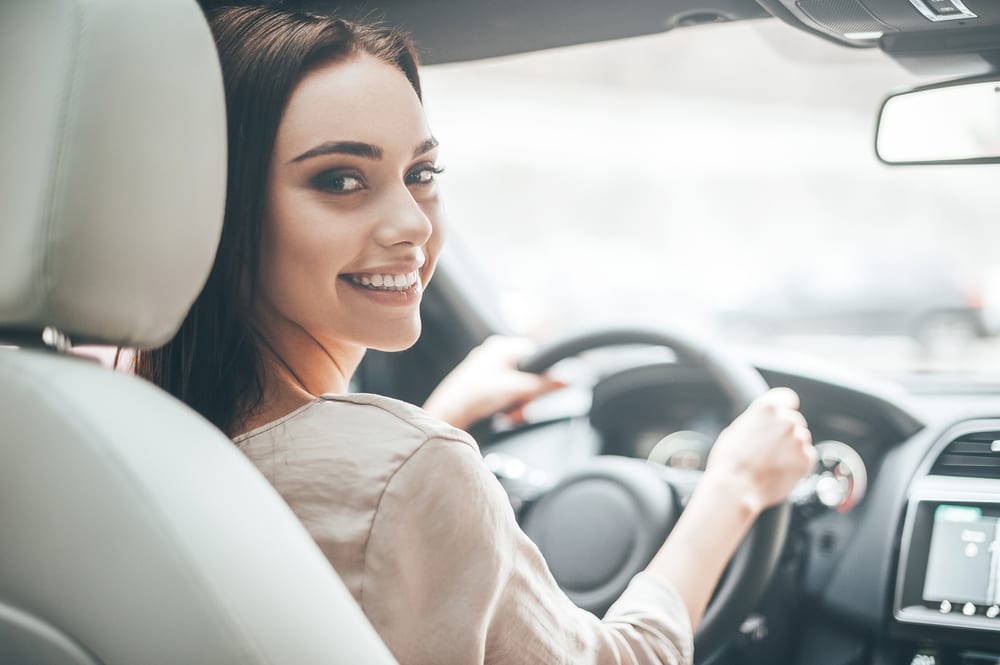 Katie and Ben from the travel blog Two Wandering Soles love taking road trips and the freedom it gives them when travelling. They told us that researching the country they drive in is always their first priority, helping them to prepare for differences from what they are used to at home:
"Before renting a car in Costa Rica, we read that one-way bridges are common and you must be prepared to yield. Had we not read that; we probably would have ended up in a bad situation! And before renting a car in Iceland, we read that traffic cameras are common in some areas, so it's important to watch your speed so you don't earn a hefty fine!"
Jules from Part-Time Passport told us about a few more types of rules and regulations people should be aware of: "Did you know that you can turn right on a red light in the USA? Or that you're required by law to carry a reflective jacket and a whole bunch of other items when driving in France and other parts of Europe? Be sure to brush up on the country's driving regulations and speed limits before you go to stay safe and avoid any unnecessary fines!"
Becky from the female-centric travel blog We Are Travel Girls offers the following as her top piece of advice for beginners based on her own experience: "Don't hire a car and jump in without getting a basic understanding of the rules. If you haven't researched this in advance, ask at the car rental before you leave, and they will run you through the key regulations."
For a full breakdown of European country-specific driving laws, take a look at this helpful guide by RAC.
Get used to the car/driving on the opposite side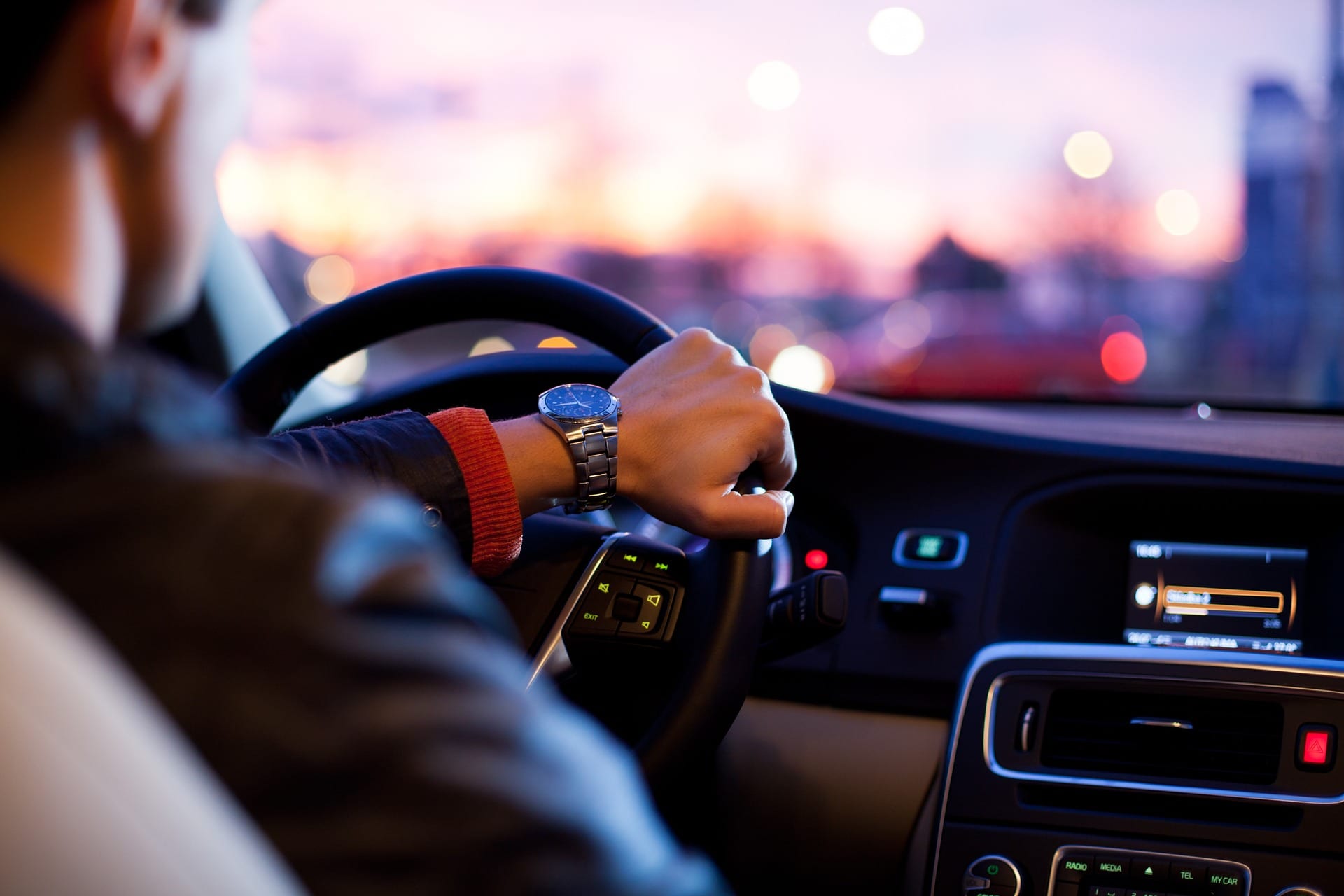 As mentioned, some countries will require you to drive on a different side of the road than you are used to, which can be quite disorientating for those who have never done this before. Catherine from the travel blog Diapers on a Plane spoke to us about this very issue:
"Be totally cognizant of where you belong on the road. This isn't as easy as it sounds. Driving outside your home country is always going to be a bit disorientating, from tolls to stoplights to owning the road, but the hardest part is when you find yourself in a country that defies all the universal rules you've come to expect. For instance, in some countries such as the USVI Island of St. John, you'd expect to drive on the right side because it's a US territory. However, not only do they drive on the left side of the road, but they import American vehicles which means the driver sits on the left side of the vehicle as well! You are on the opposite side of the dividing line and it completely shifts your perspective. So much so, that you find yourself wanting to autocorrect."
Monica from the travel and adventure blog, The Travel Hack, has some great advice on this subject when it comes to driving abroad: "If you're driving on the other side of the road for the first time, make sure you angle your passenger side wing mirror so it's facing the road more than it would at home. This will help you clearly see your positioning in the road to make sure you're not too far to one side. It doesn't take long to adjust to driving on the 'wrong side' of the road but at first, it can be a little tricky to stay in the middle!"
With all this in mind, you should try and prepare yourself for foreign roads, driving on the opposite side of the road, and having a car layout different from what you are used to. Becky from We Are Travel Girls told us: "I also recommend looking for a car rental company in a less populated, busy area if possible – this will allow you to leave the rental place and drive around a few quiet streets to get familiar with the car and the roads before you jump onto a highway!"
Consider hiring an automatic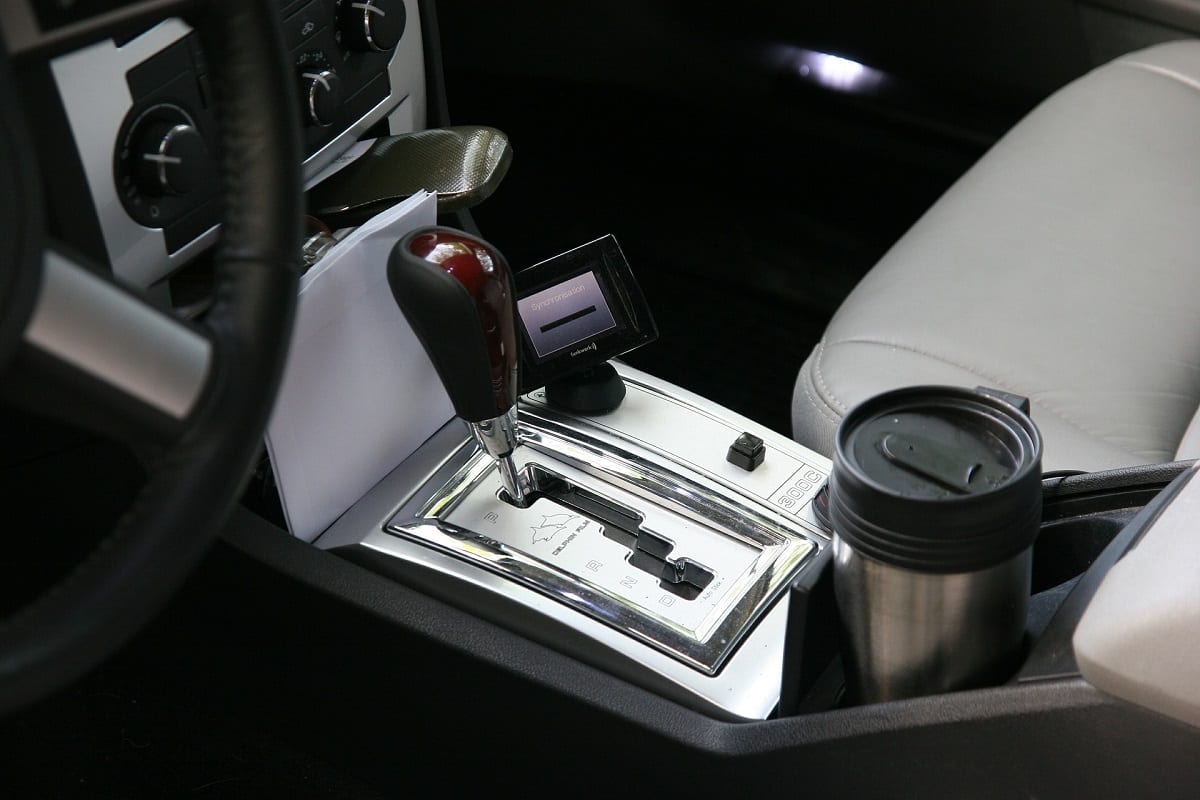 If you are perhaps feeling a little bit nervy about driving abroad and what to make things as smooth as possible during your trip, you might want to consider hiring an automatic. If you have some experience of driving automatics, hiring one in this instance could be the way to go as with no clutch or gear-changing, there is less to worry about when manoeuvring around. Plus, there is no fear of stalling! If you haven't driven an automatic before but feel like this might be advantageous, you could even hire one at home to practice in before you depart. Automatics can be a bit pricier to hire in some countries, however, especially where manuals are the norm – so this is also something to consider.
Prepare your car (if taking your own)
For those taking their own vehicle abroad, you won't want to arrive without giving the state of your vehicle a second thought. The last thing you want is to encounter problems on the road when you are in a different country. So, make sure to check off a few important things in preparation, such as servicing your car; checking the water, oil, and coolant level; tyre pressure, and making sure there is a GB sticker on your number plate. Give your car a good look over and take care of anything that might end up giving you grief once you leave home.
Choose your destination wisely
There are so many wonderful locations to visit out there, full of exciting attractions, but there are things to consider when picking a destination for your first road trip abroad. Being careful about your choice is the top piece of advice from Lotte of the travel blog Phenomenal Globe. Being a lover of road trips, Lotte advises:
"Choose your road trip destination wisely! My first big road trip was in New Zealand and besides falling head over heels in love with the country because it's totally gorgeous, I also think it's a great destination for people driving abroad for the first time. The reason New Zealand is a great first-time road trip country, in my opinion, is that it's not very crowded. Especially the South Island, this is the least populated island and most roads are very quiet (except for the more touristic areas). Roads are well-maintained, people follow the rules and you don't have to cover long distances to see lots of varied landscapes. An added bonus for people from the UK is that in New Zealand people drive on the left as well (though of course, this is a bit of a downside for the rest of the world who feel this is the wrong side of the road)."
Plan your routes ahead of time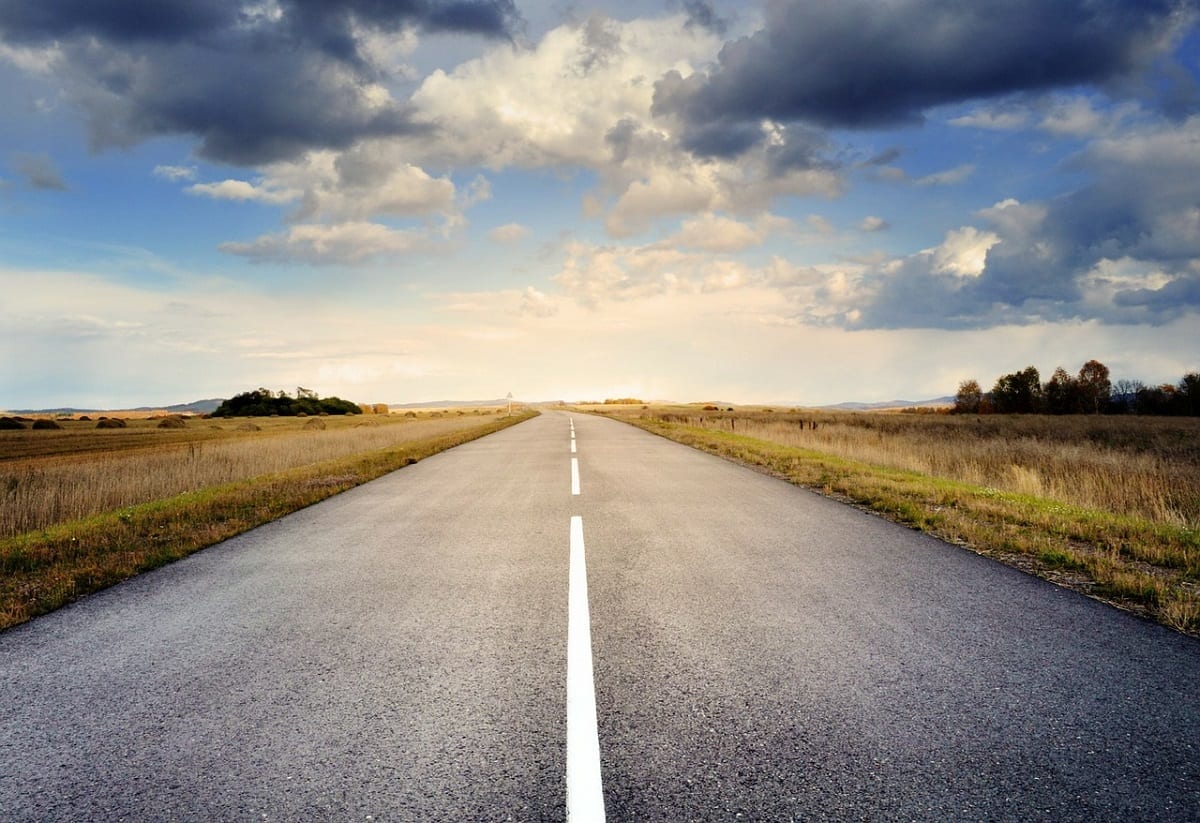 As with all things in life, planning ahead is essential to success and this is no different when it comes to driving abroad – especially for the first time. You will likely know many of the ultimate destinations you will want to arrive at during your trip, so it is advisable to take the time beforehand to plan out your routes. Jules from Part-Time Passport advises: "It really helps to have a basic idea of where you're going and which roads you need to take to get there. Especially if there are road conditions you need to be aware of, such as mountain passes and flood risk zones. Besides, it's a lot of fun plotting out your route and deciding where to stop off on your road-trip adventure!"
By figuring out the suggested routes from your starting point and how long the drive will take, you will not only save time once you arrive but can hopefully make driving a less stressful experience. You can even plan for any toll roads that might come up, making sure you have the requisite funds at hand.
Have your travel/driving documents with you
It is always advisable to have your travel and driving documents with you when driving abroad – some countries can even fine you for not having them. So, it's a good idea to have these in your glove compartment or a handy folder/travel bag that you can easily access. This will be especially helpful in case you are pulled over by the police. When driving in EU nations after the UK's exit, you might be required to have an International Driving Permit but right now, your UK driving licence will be recognised. On this subject, Becky from We Are Travel Girls says: "Many countries may not even let you hire a car or bike overseas if you do not have the physical international driving permit with you."
Documents you should make sure to bring include:
International Driving Permit (if required by the country)
Full, valid UK driving licence
Vehicle registration documents
Passport
Visa (if you are in a country that requires one)
Car rental paperwork if you are hiring a vehicle
Motor insurance green card
Take things slow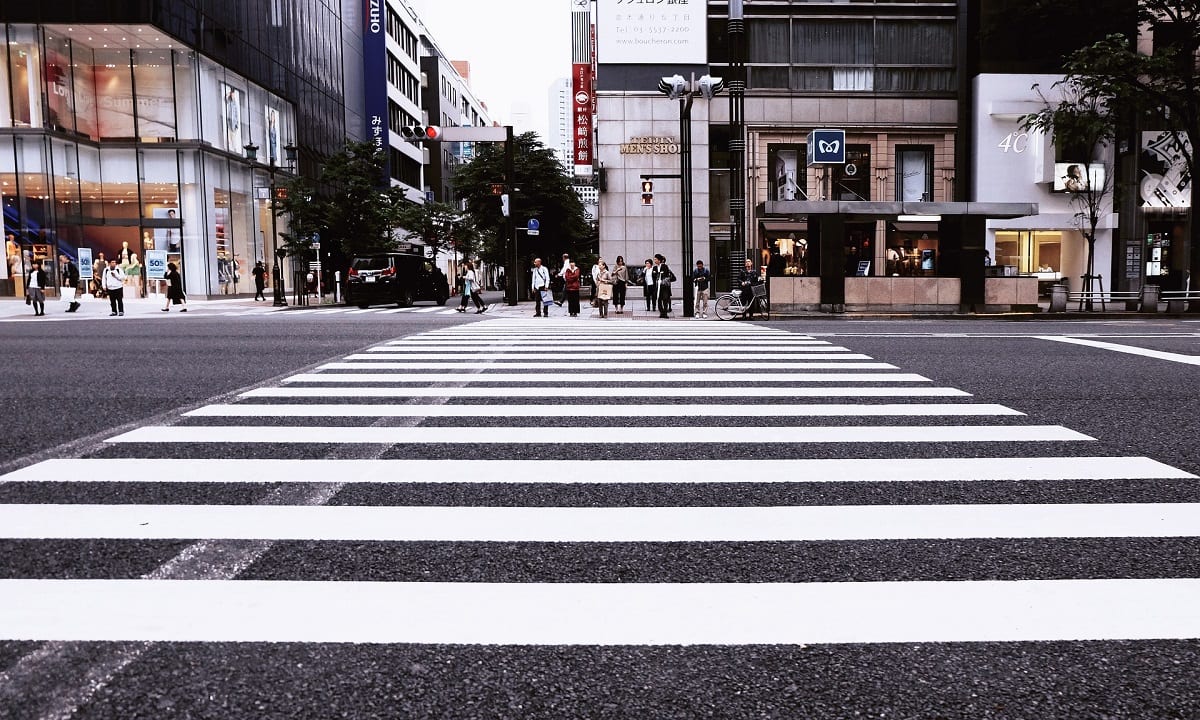 When speaking to Catherine from Diapers on a Plane, she made the point that being restrained when you are driving abroad can be very beneficial. Offering us another top tip, Catherine said: "Always be on the defence. Unlike in America, where drivers are required to yield at a crosswalk, the same doesn't apply in many other countries. In Korea, for example, drivers will honk at pedestrians to get out of a crosswalk as they come barrelling down the road. In Mexico, drivers do not wait for pedestrians and will bump them out of their way if they are so inclined. This advice is as much for drivers as it is for pedestrians."
Another tactic along these lines can be to use the slow lane. If you are not in any rush and want to build up your confidence, try choosing the slow lane on motorways, taking things a little easier and remaining as safe as possible in this new environment. Linda from Bearfoot Theory advises: "Once there, take it slow at first – see how everything flows and watch how the locals drive. Also, be sure to pay attention to speed limits and other road signs that are there to guide you."
Utilise GPS/maps to help you navigate
When driving in a foreign country, you are obviously not going to know the lay of the land as well as you would like. Knowing where you are going is tremendously helpful when driving in a new country, especially when there are various different laws that you are not accustomed to. So, if you are driving when abroad, make sure to utilise GPS to help you navigate – this way you can diminish the stress of not knowing where you are going, allowing you to focus on the act of driving, remaining safe in the process.
While Satnav is a great tool, as Monica from The Travel Hack recommends, it's important to make sure all is working as it should before setting off: "If you're using a satnav provided by your car hire company, make sure it's properly set up before you leave! I've had it a few times where the satnav I've borrowed has been programmed to speak to me in French or Spanish and, as I don't know much French or Spanish, I've been unable to change this setting!"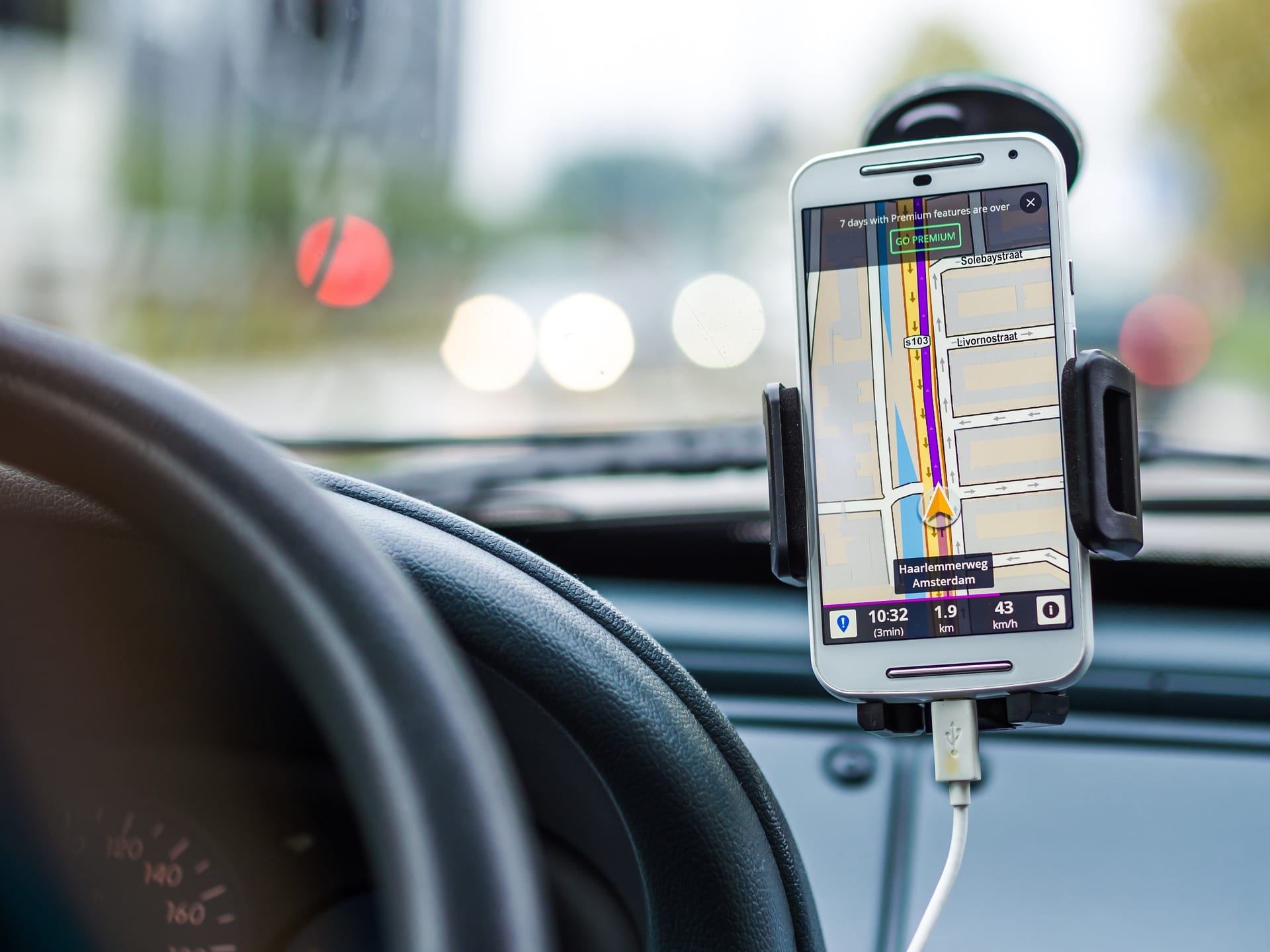 Tamara from Girls Wanderlust believes that navigation is very important and has a top tip for those without GPS: "I find the mobile app Maps.me very handy because you can download offline maps on this app for every destination! Thanks to this app you don't have to take a GPS with your rental car."
Heather from the 50+ travel blog Heather on Her Travels agrees that Satnav or "a map app on your phone like Waze or Google Maps," can take a lot of stress out of a journey: "On long haul trips I like to rent a pocket Wi-Fi device at the airport which means that I can always use my mobile navigation app or check my phone for information without worrying about extra data charges."
And finally, Di from Slight North – a travel publication focused on long term travel – shared with us an anecdote about the importance of downloading a GPS map to your phone in case you get lost without mobile coverage: "Once we got lost in the mountains in Oman without GPS and when we finally managed to ask for directions, the man who helped us said we were heading in the opposite direction and into an area with no gas stations! What started as a fun day of exploring almost went sour because we set off without a map – something I'll definitely never do again."
Motorhome packing tips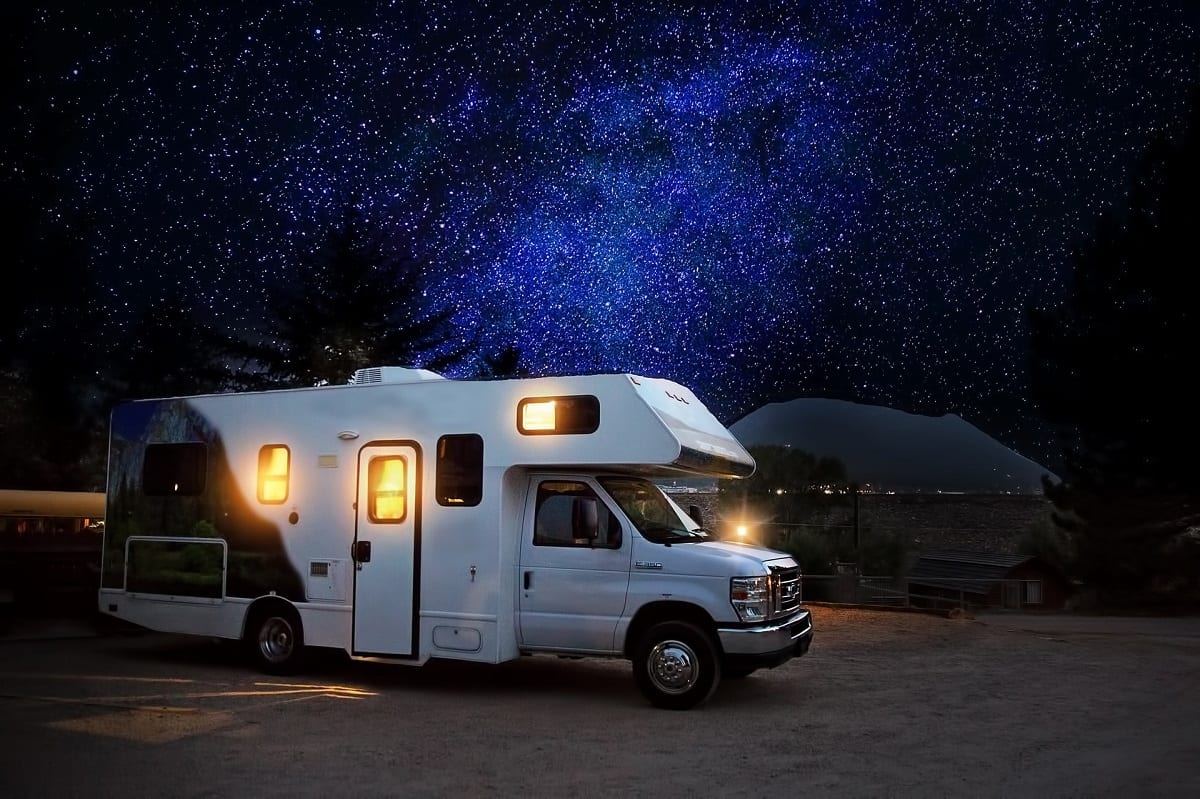 A popular way of driving abroad is via a motorhome, letting you explore fascinating destinations in comfort and without forking out for hotels! Gordon, from motorhome provider Scottish Tourer, has spent every winter abroad in a motorhome for more than 10 years, so he is perfectly placed to offer some packing tips for first-timers:
"For going abroad, we pack a few extra bits and bobs. This includes a tin of tyre weld (which is a quick and safe way to quickly get going again until it's safe to change the wheel), a spare bolt-on wing mirror, and a dash cam which can be invaluable in case of an accident and is also a good thief deterrent.
"A polarity checker is a must as in some countries the campsite power is the opposite as the UK. It's also best to have an LPG system rather than Calor gas type bottles. The LPG can be topped at many fuel stations across Europe, which saves the problem of all the different fitments and gas bottle types. We also carry spare fuses, duct tape, insulating tape, various zip ties, engine oil, various small screws, washers nuts and bolts, electrical wiring, and super glue."
Stay calm and composed around odd driving habits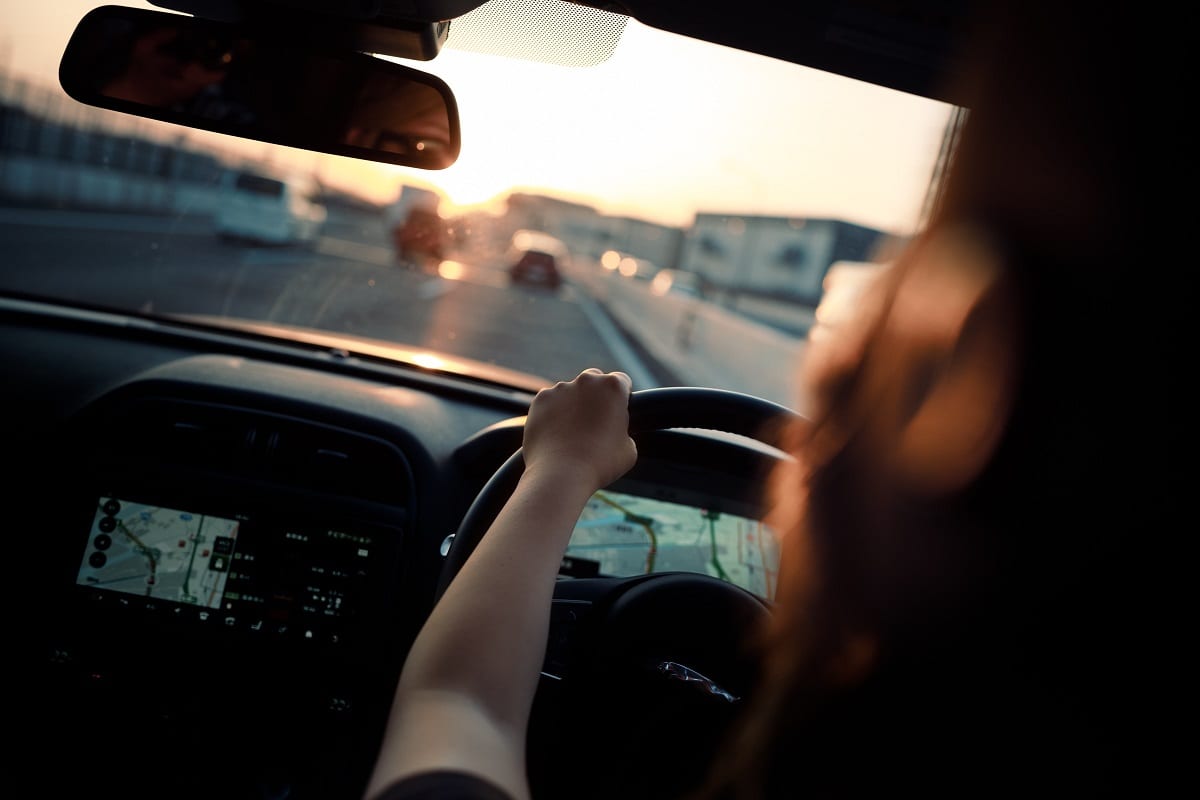 Staying calm on the road is key at all times, no matter if you are driving abroad or at home. When in another country, however, the driving habits of the locals can at times be distracting when they differ greatly from what you are used to. For example, you might notice that other drivers are more aggressive than at home. It's important not to lose your cool or be intimidated. Stay calm and composed, obey the rules of the road, and all should be fine. If you start to feel stressed by the situation, it never hurts to find a spot to pull over and take a breath or even drift into the slow lane.
Share the load (don't drive too much)
Driving can be tiring at the best of times and when you add a new country into the mix, with different laws and customs, it might be a good idea to lighten your load a little. A great way to do this is by sharing the driving responsibilities with a partner. By taking it in turns, you won't overburden yourself and will prevent tiredness which can lead to dangerous situations – made worse in a country you are unfamiliar with. Take things easy, to begin with, once you arrive (if possible) and once you have built up your confidence, you can start to spend longer behind the wheel.
Don't drive tired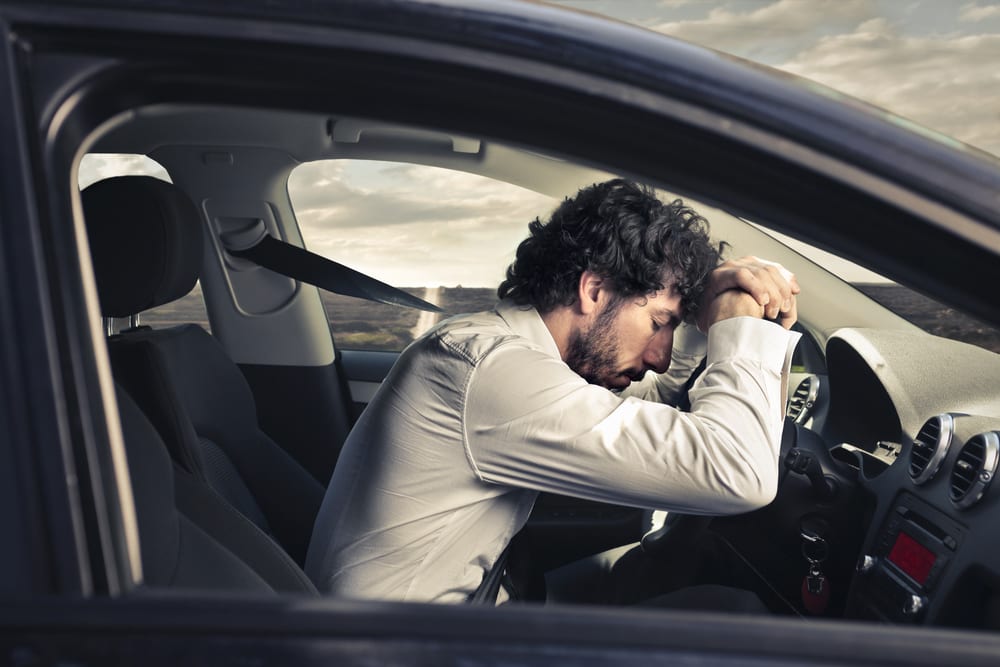 Related to the above is one of our most important pieces of advice – do not drive tired. Travelling can be an exhausting process, especially when flying long distances. Make sure that you are well rested before getting behind the wheel as you will want to be as alert as possible in this foreign driving environment. You wouldn't drive when tired at home so don't do so when abroad.
Taking the time to chill out when arriving is also the top of piece of advice that Heather from Heather on Her Travels offered when speaking to us: "If you have a long flight to a destination, I'd recommend spending a day or two sightseeing or relaxing before picking up a car, so that you can acclimatise to a new time zone and culture. Then you can pick up the hire car at the beginning of the day when you are fresh and able to concentrate, rather than when you are exhausted, in the dark and at an unfamiliar place." You can read more tips and advice on road trip tips from Heather on Her Travels over on her blog.
Stay safe and be vigilant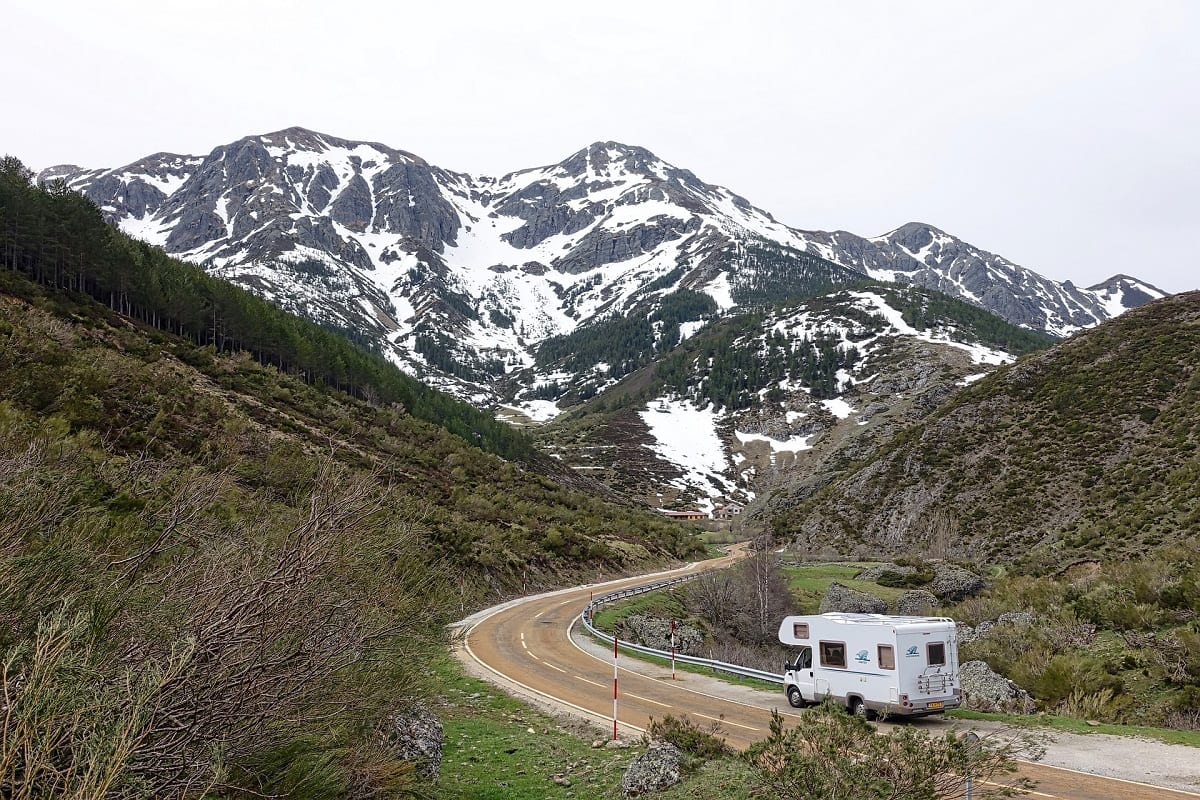 Of paramount concern is your safety on the road and this doesn't just mean traffic accidents. You will very likely be driving to a safe and lawful country but it's good to be vigilant. So, it's important to be aware of local developments in the country you are visiting. For example, don't allow yourself to be flagged down while you are driving – instead, take the safe approach, stop in a well-populated area that is brightly lit and check to see if there is an issue with your car. If the police happen to stop you, make sure to ask to see their badge before exiting the vehicle.
Gordon from Scottish Tourer has some specific safety tips for motorhome users, cautioning that it is always an adventure: "Be aware that thieves know that people in a motorhome will have lots of valuables and cash worth stealing – Milenco sell a set of 4 window alarms for around £60.00 which is great as thief deterrent." As a result, he has some tips to help keep you safe and secure on your travels:
"Never stop overnight in the motorway services – if you have to, then ensure you are close to the fuel station and under good light. On the pay toll roads, it's usually ok as thieves won't pay a toll and then hope to rob you.
"At supermarkets, it's a common scam that you are followed by one person whilst another forces their way into the van and the one following you lets them know when you are coming back.
"If parking overnight check around you – are there sings of boy racers' tyre skid marks, litter and junk? If it does not feel safe, then it is probably not. Use your own instinct."
Pack emergency equipment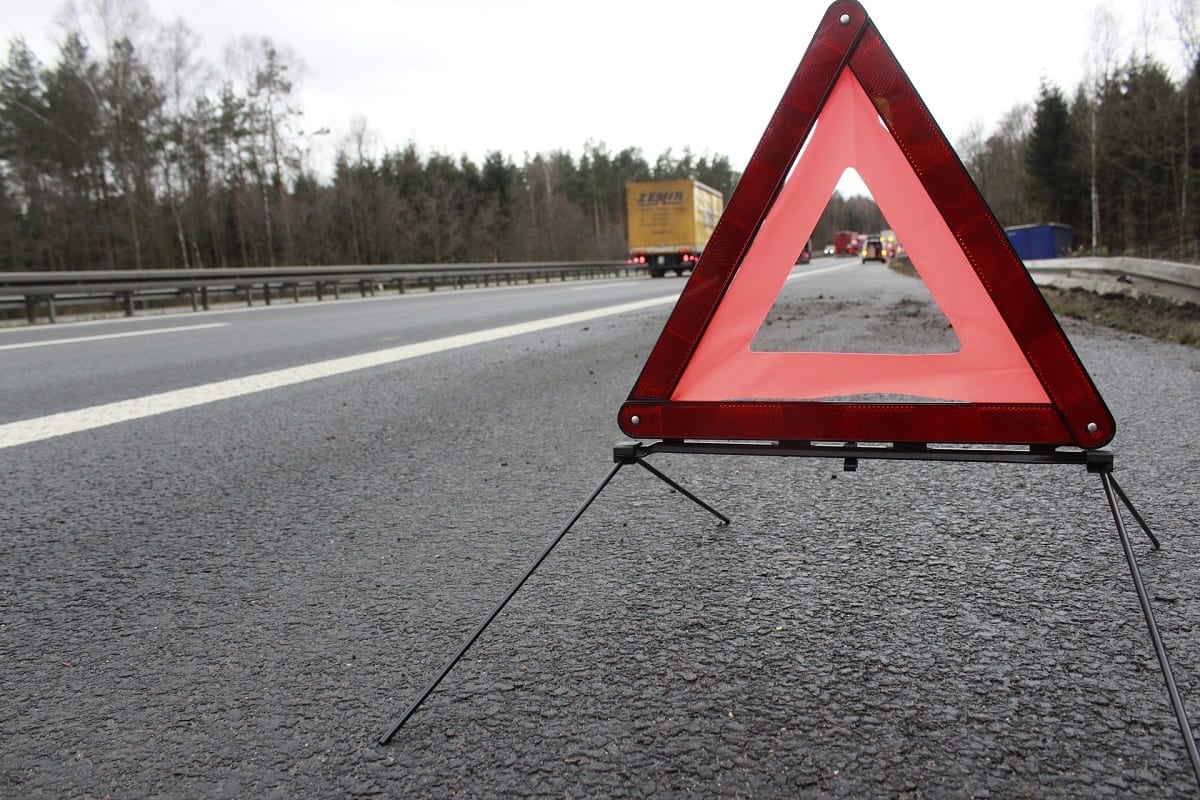 Aside from those important travel documents that we mentioned, there are some other items that you will do very well to bring with you when driving abroad. A first-aid kit will be a smart idea as you never know when an accident might occur. Likewise, an emergency breakdown kit will be helpful to have in your boot, including various tools, a torch, hazard warning triangle, reflective jacket, and even a flare. Kits incorporating these elements can be found at retailers such as Halfords.
Research traffic restrictions
Depending on where you are, you might find that there are traffic restrictions that will hinder your driving progress. These restrictions are found in cities where vehicles are not allowed in the city centre – which will, of course, be helpful to know beforehand. They can apply to low emission zones, pedestrian zones, congestion charging zones, and even to different types of vehicle. One of the underlying themes of this guide is preparation and taking the time to research the traffic restrictions will save a good number of headaches when you arrive at your destination.
Beginner's tips for driving abroad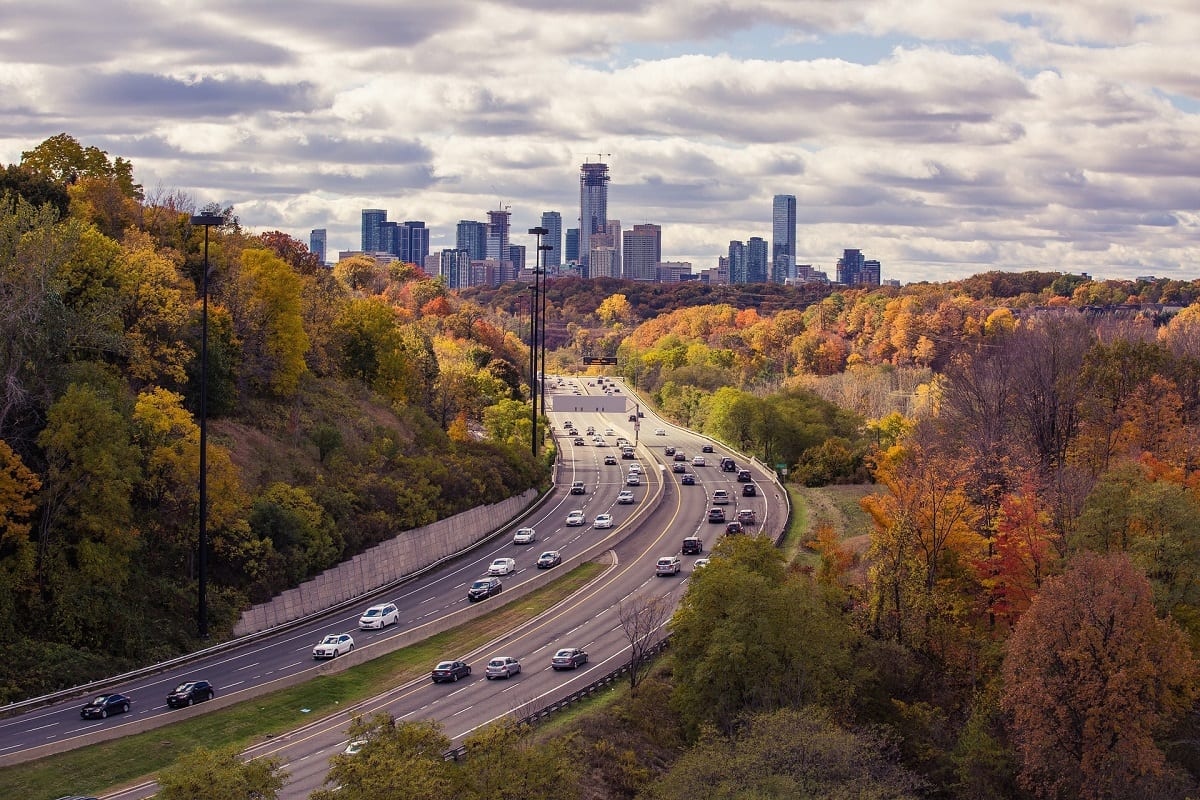 Get insurance
Familiarise yourself with your destination's driving laws
Get used to the car/driving on the opposite side
Consider hiring an automatic
Prepare your car (if taking your own)
Plan your routes ahead of time
Choose your destination wisely
Have your travel/driving documents with you
Take things slow
Utilise GPS/maps to help you navigate
Stay calm and composed around odd driving habits
Share the load (don't drive too much)
Don't drive tired
Stay safe and be vigilant
Pack emergency equipment
Research traffic restrictions
We hope that this beginner's guide to driving abroad has been informative and will be a helpful tool as you start preparing for your upcoming expedition. No matter if you are planning a road trip abroad with friends or will be driving in another country for work, the advice above will put you in good stead.
Before you leave, don't forget to look into our temporary car insurance so you can have total peace of mind on the road.