We can all hope for the best but sometimes accidents happen and cars break down. Not only is this an important reason to buy temporary learner insurance for your next trip but also why you should make sure to have a collection of emergency items at hand. The last thing you want is to be on the side of the road with a dead phone, a flat tyre, and with no torch when it is dark outside so why not be prepared for all eventualities? With this in mind, we have put together the ultimate emergency breakdown kit for your car. Hopefully, these items will go unused but it's better to have them and not need them than need them and not have them.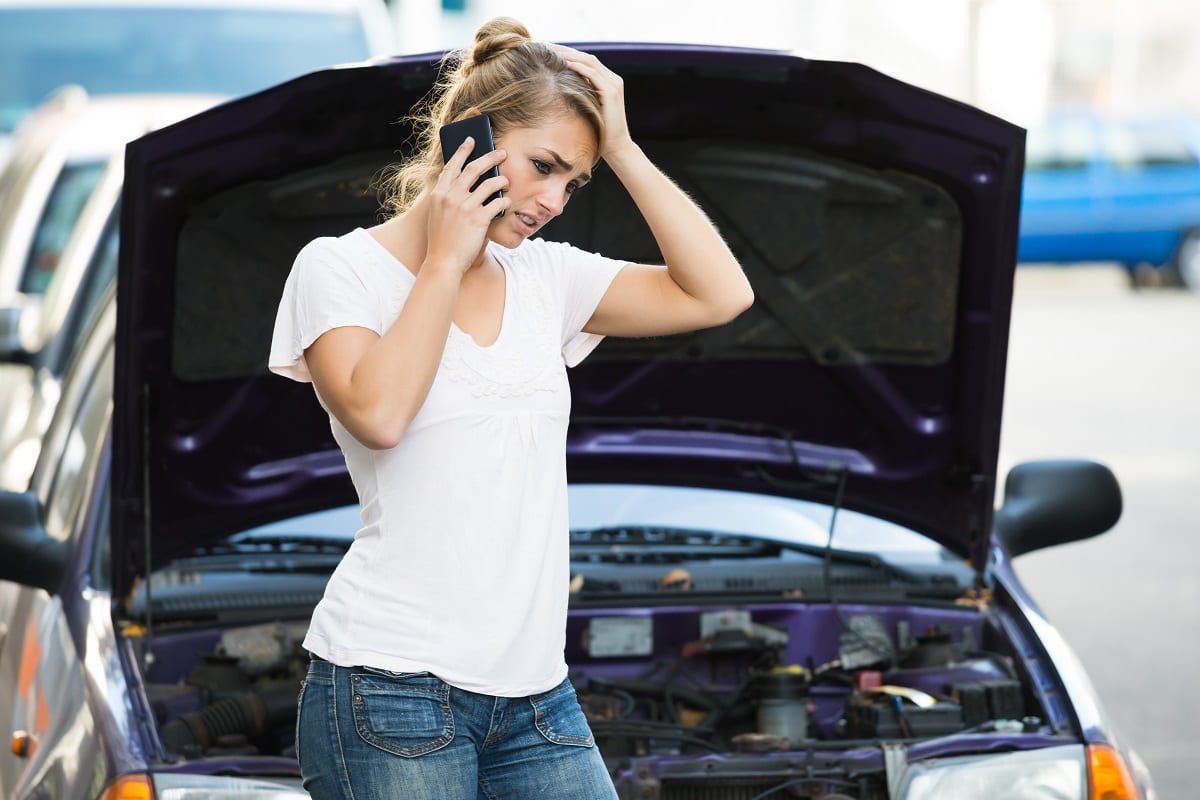 Rechargeable power bank
When stranded on the side of the road, the last thing you want is for your phone to be out of charge. This is where a rechargeable power bank comes into play. We spoke to Tim at Mobile Solar Chargers and he told us that having one of these power banks (or even one with jump cables included) is a great idea:
"Since we now entirely rely on our phones for everything, keeping that charged is crucial, to call emergency services, but also for the GPS/Satnav to know where you are. I would suggest the minimum for a vehicle (particularly coming into winter) would be a power bank (for phone and light/torch).
"For full security, something like the MSC Overland Torch & 12v Jumper has all the above plus jump-starting and a great emergency light/beacon. I have used them to protect other cars broken down at night on live carriageways. They hold a charge for up to a year and charge via mains/car."
Emergency Hammer/seat belt cutter
You will certainly hope you will never have to use some of the tools in your emergency kit. This particular item – an emergency hammer/seat belt cutter – is one of these. We spoke to the team at MicksGarage.com, who are car parts experts, and they recommend this life-saving tool as a must-include item:
"You might laugh at the simplicity of this, but the emergency hammer/seat belt cutter is something that'll actually save your life when you really need it. Accidents happen in split seconds – for example, you could veer off the road and find that your car has flipped upside down, rolled on its side, or worse still, it's submerged in water. What do you do next?
"If you've got a combination emergency hammer/seat belt cutter/torch, then you're fully prepared to break through the window, cut your seat belt (remember, you could be upside down and the seat belt won't easily disengage), then use the torch to navigate you and your passengers to safety. Mounting the emergency hammer in a fixed place is a very smart move, this will make sure it'll be in the place you expect it to be if there's an impact and you need to act quickly."
Puncture repair kit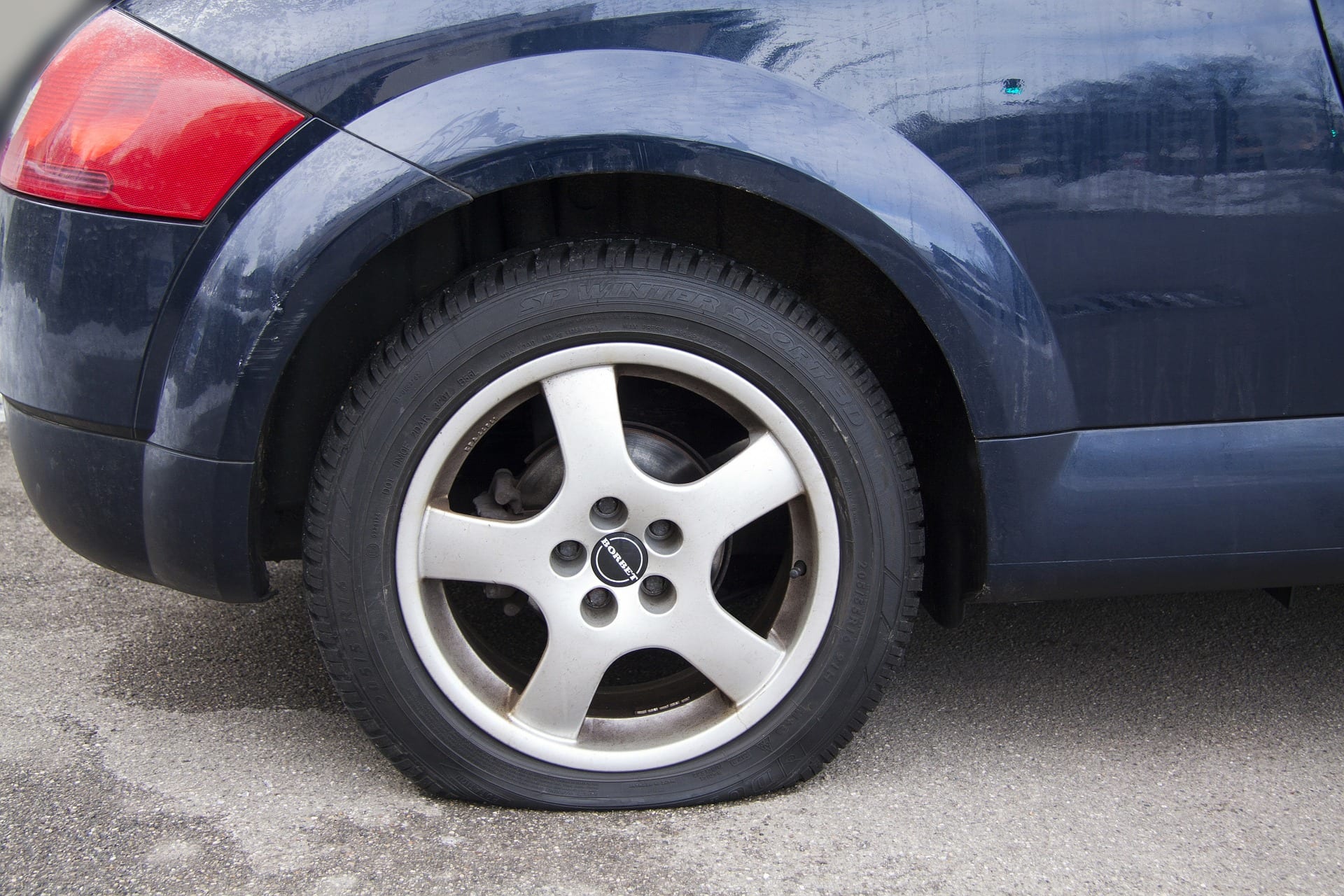 Another essential entry to include is definitely a puncture repair kit. As the guys at MicksGarage.com explain, the ability to be able to fix a common cause of breakdown like a puncture is of top importance: "One of the most common things that force you to pull up to the side of the road is a puncture. The Tyreweld Emergency Puncture Repair is a quick and easy product that reduces the inconvenience of having to fully change your tyre. Approved by the National Tyre Distributors Association, Tyreweld seals and inflates punctured tyres immediately, allowing you to finish your journey. Contrary to belief, it will not damage your tyre and it can easily be washed out of the tyre before it's more permanently repaired."
Torch
If you happen to breakdown when driving at night, you will certainly want to know that you have a high-quality torch at hand. Torch Direct Limited are expert torch retailers and they spoke to us about why they believe having a high-quality torch is an essential item to have in your breakdown tool kit:
"A breakdown can happen at any time, and that includes driving when it's dark outside, and if this unfortunate event occurs you don't want to be left stranded with little to no light. A high-quality torch will offer reliability, robustness and security. They can be useful in many ways, such as allowing you to see while checking under the bonnet, changing a tyre, attracting attention in an emergency, guiding you to a point of safety and most importantly it makes you visible to other road users in the dark, thus helping to keep you safer at the side of the road."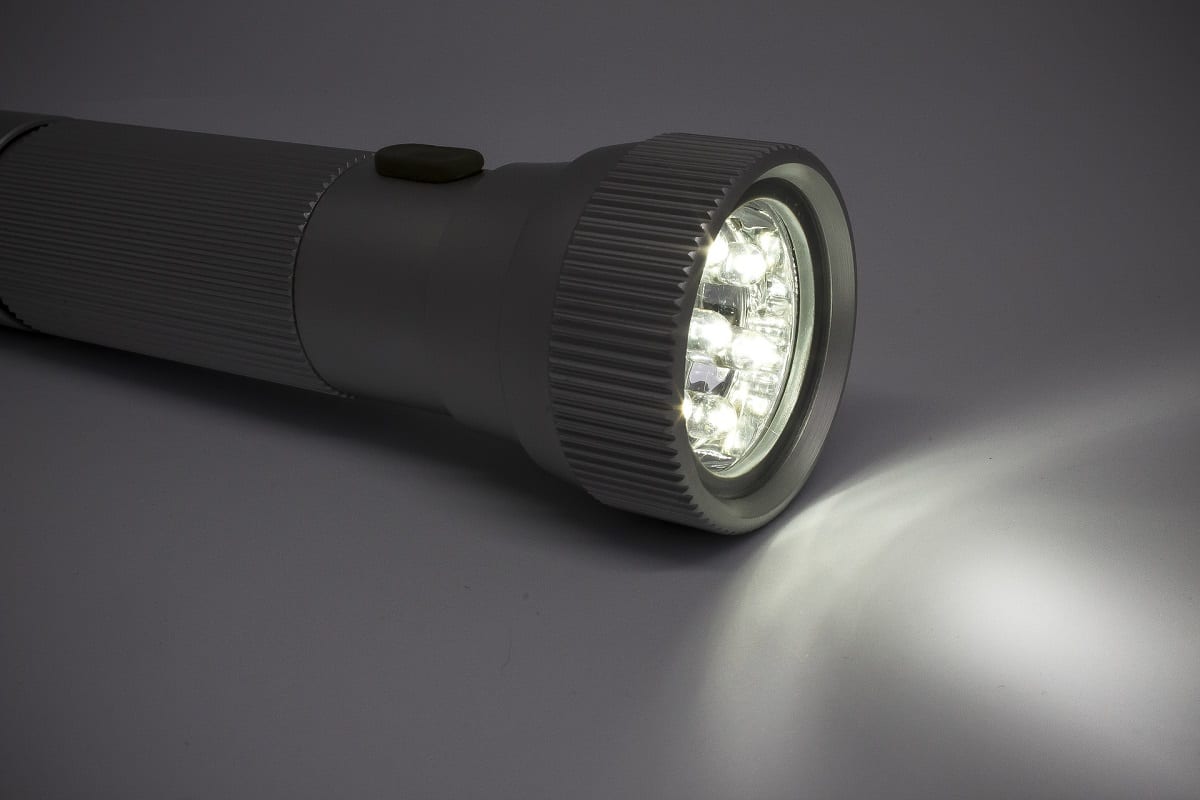 Torch Direct also revealed what qualities people should look for in a high-quality torch to ensure its reliability in case of emergency: "Like any mechanical object, the key to reliability is checking the torch regularly to ensure it is working and keep it well maintained, but alongside that there are other factors you can look for when making a decision.
"You want the torch to be robust, so it should be made from a high-quality material such as anodised aluminium or high strength polycarbonate and equally you want the torch to have a good ingress protection to prevent water and dust getting in, so look out for torches with an IP rating of IPX6, IPX7 or IPX8 to ensure good waterproofing. If well maintained, USB rechargeable units are favourable as you can recharge them in the car with a USB car adaptor and the lithium-ion powered torches offer greater light outputs.
"In terms of the type of torch, a head torch or work light with a stand/magnet are both good options as they allow hands-free use for checking the car over. The features to look for would be a good range of white light outputs but also a white flash or red flash function to help make yourself visible or to attract attention."
Ice scraper and de-icer
When the winter months roll around, a thorn in the side of many a driver is icy windows. While we don't have a tool to control the weather in this list, you can at the very least make sure you always have an ice scraper and can of de-icer. If you've planned to get away earlier and there has been a deep chill overnight, you will certainly not be pleased to realise you have no quick way of thawing out your windows.
Warm clothes and blankets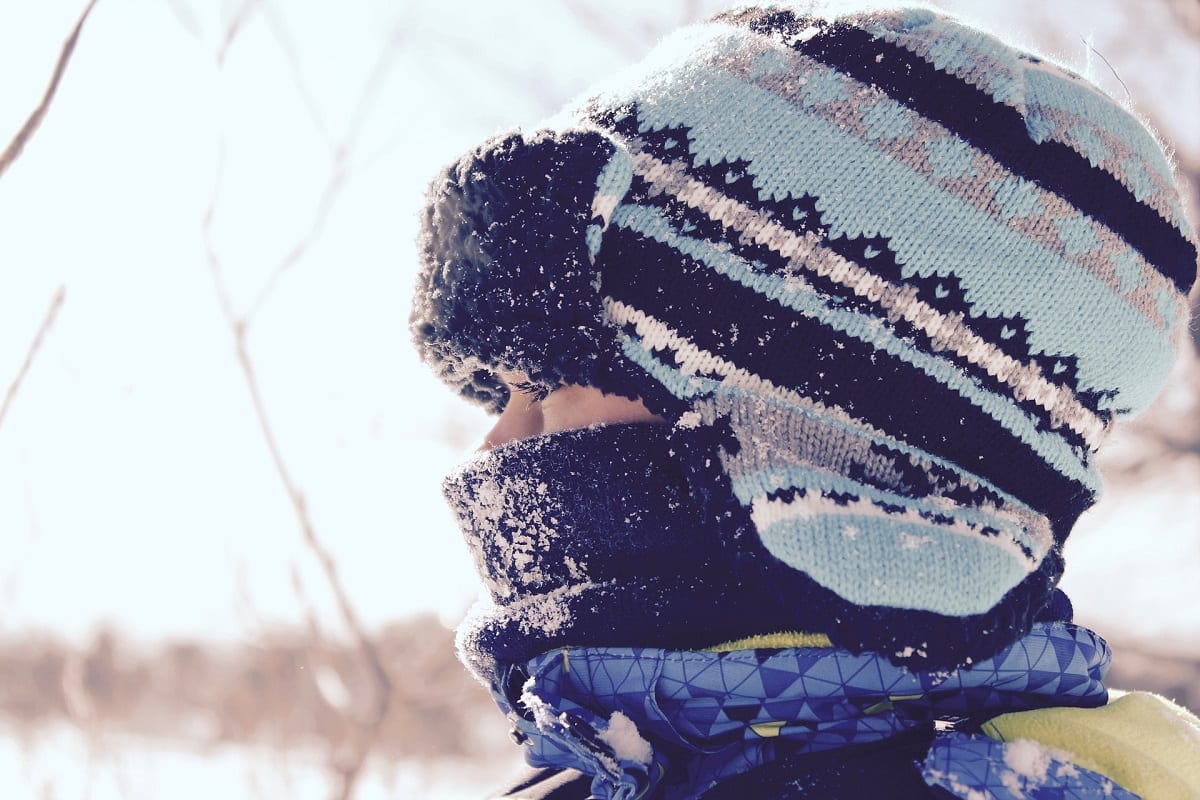 Sticking with the winter theme, what happens if you break down in the middle of nowhere during the colder months and have no choice but to spend long hours inside a car that won't start? Well, you will definitely want to have some spare warm clothes at hand – hat, gloves, sweatshirt, coat etc. This is one of the top pieces of advice from emergency supply experts EVAQ8, who suggest having a foil blanket or two tucked away for such an emergency, something which many young children would certainly benefit from. They have a number of options on their site if you would like to add one to your kit.
Snow boots
If you have been driving in very wintery conditions or where there has been heavy snowfall, it will be a very good idea to have a pair of winter boots with excellent grip handy in case you need to exit the car. If you break down and have to traipse around in trainers in these tricky conditions, you could easily slip and hurt yourself. As with all these items, you may very well never need to rely on them but by just planning ahead you can give yourself peace of mind going forward.
Snow shovel
Another great winter tool to have should you need it is a shovel, perfect for helping to escape snow-related jams. When driving on smaller roads that are perhaps untreated, deep snow can become a major issue, making it more likely for your car's wheels to become stuck. Having a shovel close at hand will allow you to dig yourself out of trouble in a quite literal sense. These needn't take up your entire boot space as foldable options are available for your convenience.
First-aid kit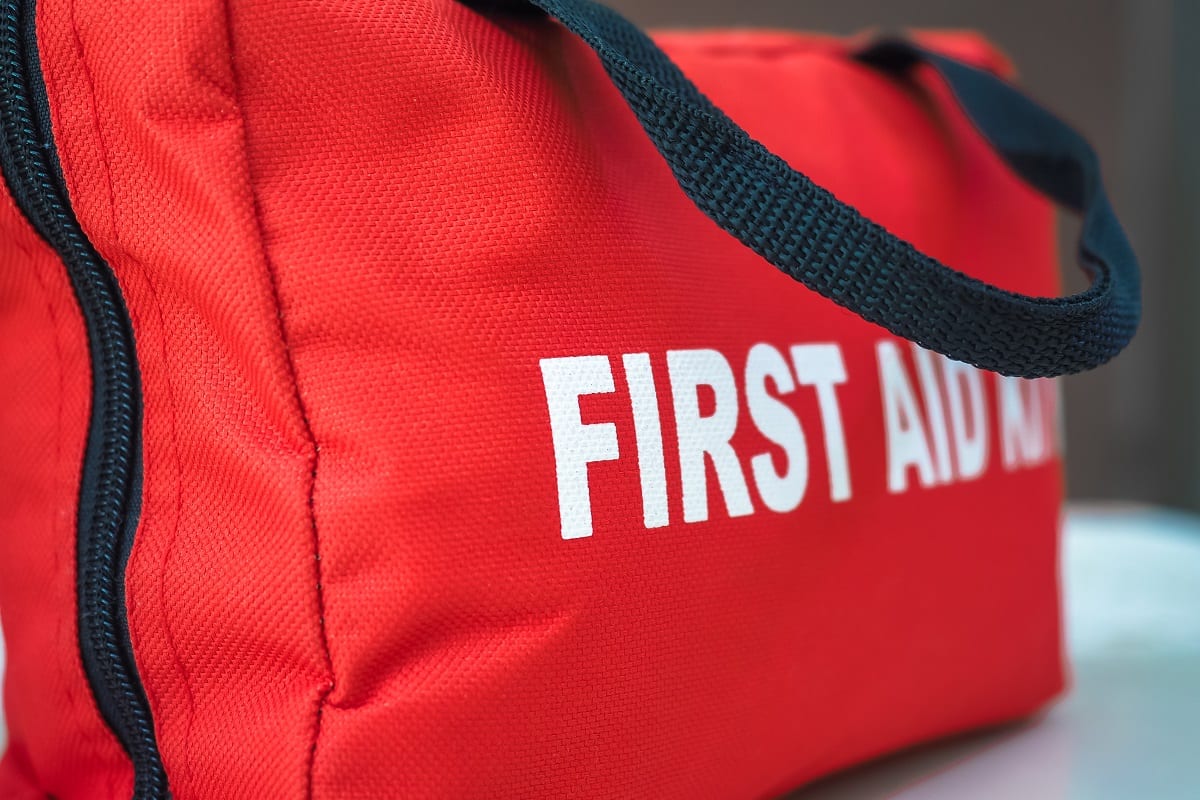 Should the worst happen and you or one of your passengers happens to injure themselves as a result of a collision, a first-aid kit will be a welcome addition to your tool kit. The team at St Andrew's First Aid spoke to us about how important it is that this particular kit is at hand: "As the number of cars on our roads increases, so does the chances of collisions or drivers/passengers becoming ill whilst in a car. Jim Dorman, Operations and Policy Director with St Andrew's First Aid believes that every driver should be first aid trained as part of the driving licence requirements but is also calling for first aid kits to be present in every car.
"The latest yearly statistics show that there were just over 170,000 road accident casualties in the UK. Even though this is the lowest recorded statistic since 1979, it shows that we cannot be complacent when thinking of the safety of ourselves and other road users. If an emergency occurs on the road, other nearby drivers and passengers are the ones who can respond immediately and offer assistance whilst waiting for the emergency services. Every car owner should ensure that a first aid kit is contained in their vehicle and be prepared to use it in an emergency."
Jim also recommends keeping a first aid manual with your first aid kit to "help provide potential life-saving advice on first aid procedures". St Andrews went on to say that a basic first aid kit for the car should contain at least:
plasters in a variety of different sizes and shapes
small, medium and large sterile gauze dressings
at least 2 sterile eye dressings
triangular bandages
crêpe rolled bandages
safety pins
disposable latex-free sterile gloves
tweezers
scissors
alcohol-free cleansing wipes
micropore tape
thermometer (preferably digital)
distilled water for cleaning wounds
eye wash and eye bath
High-vis jacket
If your emergency requires you to exit the vehicle in the dark, it's important that you are as safe as possible. Therefore, making sure that your breakdown kit includes a high-vis jacket or vest is of great importance. This way, other motorists will be able to see you moving around your car, potentially saving your life in the process. If you are travelling in Europe, some countries actually require by law that a high vis jacket is stored in your car at all times – just another incentive to add this vital tool to your emergency kit.
Reflective warning signs
Another item that is a requirement in many European countries and a sensible idea for us UK residents, is reflective warning signs. Shaped like a triangle, one of these signs is put in front of your car and the other behind it, warning other drivers that you have broken down. Not only will this make your presence known to others but will help to avoid any collisions. A smart move all around! Luckily, reflective warning signs are a part of many ready-made emergency breakdown kits and are also available to purchase separately at retailers such as Halfords.
Jump start battery pack
While insurance often comes with breakdown cover from the likes of the RAC, there may be a situation where you will need to get your car going yourself or help out another driver. With this in mind, it's a good idea to have a jump start battery pack in your boot, to help get an engine started again. Depending on the size of your car's engine you will need to look for a pack that can start it. There are some heavy-duty options out there, including this selection by Clarke over at Machine Mart – their best seller can start petrol engines up to 6 litres.
Food and water
As mentioned earlier, you never know when you might need to spend long periods of time stuck in your car before help will arrive. This is why it is an excellent idea to have some food and water in your vehicle in case of an emergency. Having bottles of water available is most important of all and if you are really going out into the wilderness on your next UK road trip, having some food supplies won't hurt either. There are sites like Expedition Foods, from whom you can purchase emergency rations as well as bars and gels to keep your energy up in case of disaster. Further still, any child passengers will certainly appreciate some snacks in case you are stuck for hours on the side of the road.
Physical map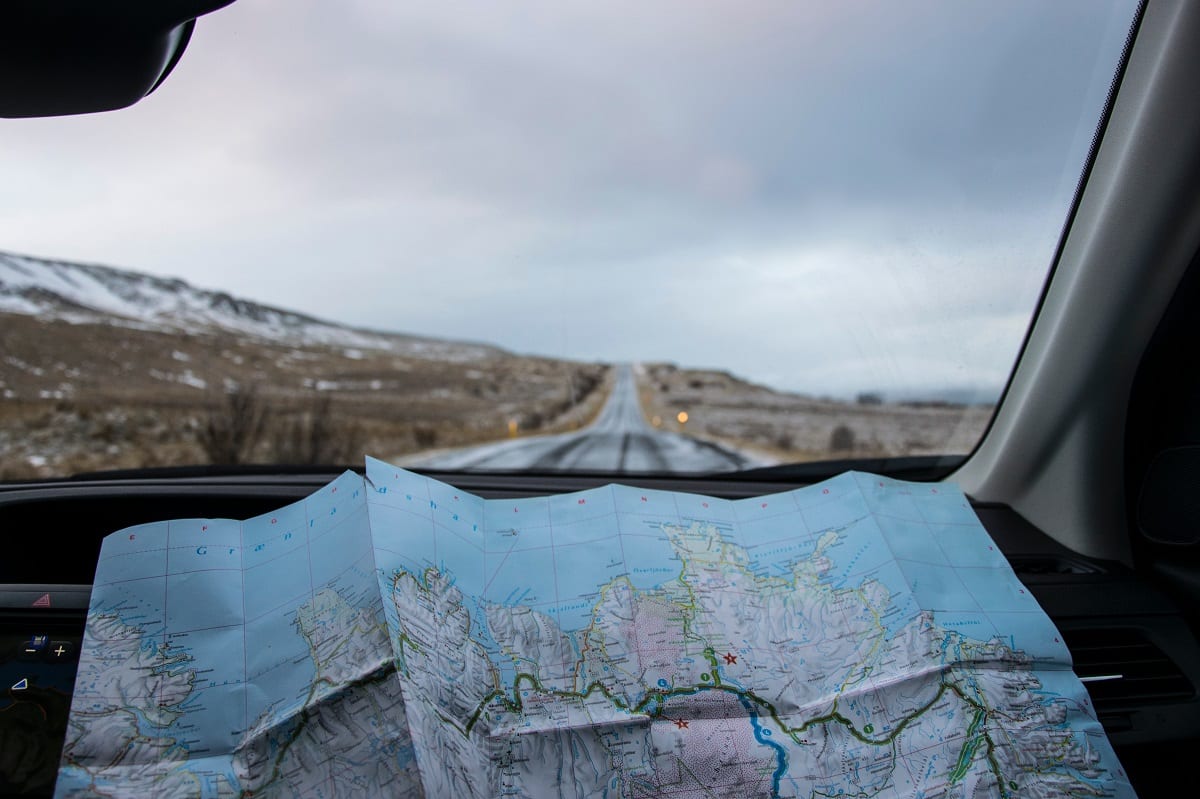 GPS and satnavs are all well and good but what if your gadgets fail you when you need them most? It's better to be safe and have a reliable back up, as we all know how fickle technology can be. This is why having a physical map tucked away somewhere in your car is a wise idea. This way, you can still find out how to reach your destination, meaning less stress and panic on the road when your satnav gives in.
What should be in a car's emergency breakdown kit?
Rechargeable power bank
Emergency hammer/seat belt cutter
Puncture repair kit
Torch
Ice scraper and de-icer
Warm clothes and blankets
Snow boots
Snow shovel
First-aid kit
High-vis jacket
Reflective warning signs
Jump start battery pack
Food and water
Physical map
We hope the above tips and advice will be helpful for assembling your own emergency breakdown kit. For more guides and advice on all things motoring, make sure to check out our news page, which includes in-depth articles such as 'The best European countries to drive in'.
Before you go, make sure to look into our one day car insurance so you can further add to your peace of mind on the road.