With the warmer weather hopefully on the horizon, it's time to head to the coast. There's nothing better than a coastal drive; watching the shimmering, turquoise water splash against the jagged rockfaces or the calmer tide lapping at the golden sand is a sight to behold. This summer, why not hop in your car and head to the beach? The UK boasts an abundance of coastal drives that are perfect for enjoying with the windows down. Alternatively, why not travel abroad for a longer holiday? Either way, you're sure to see some postcard-perfect locations that are sure to take your breath away.
Where to go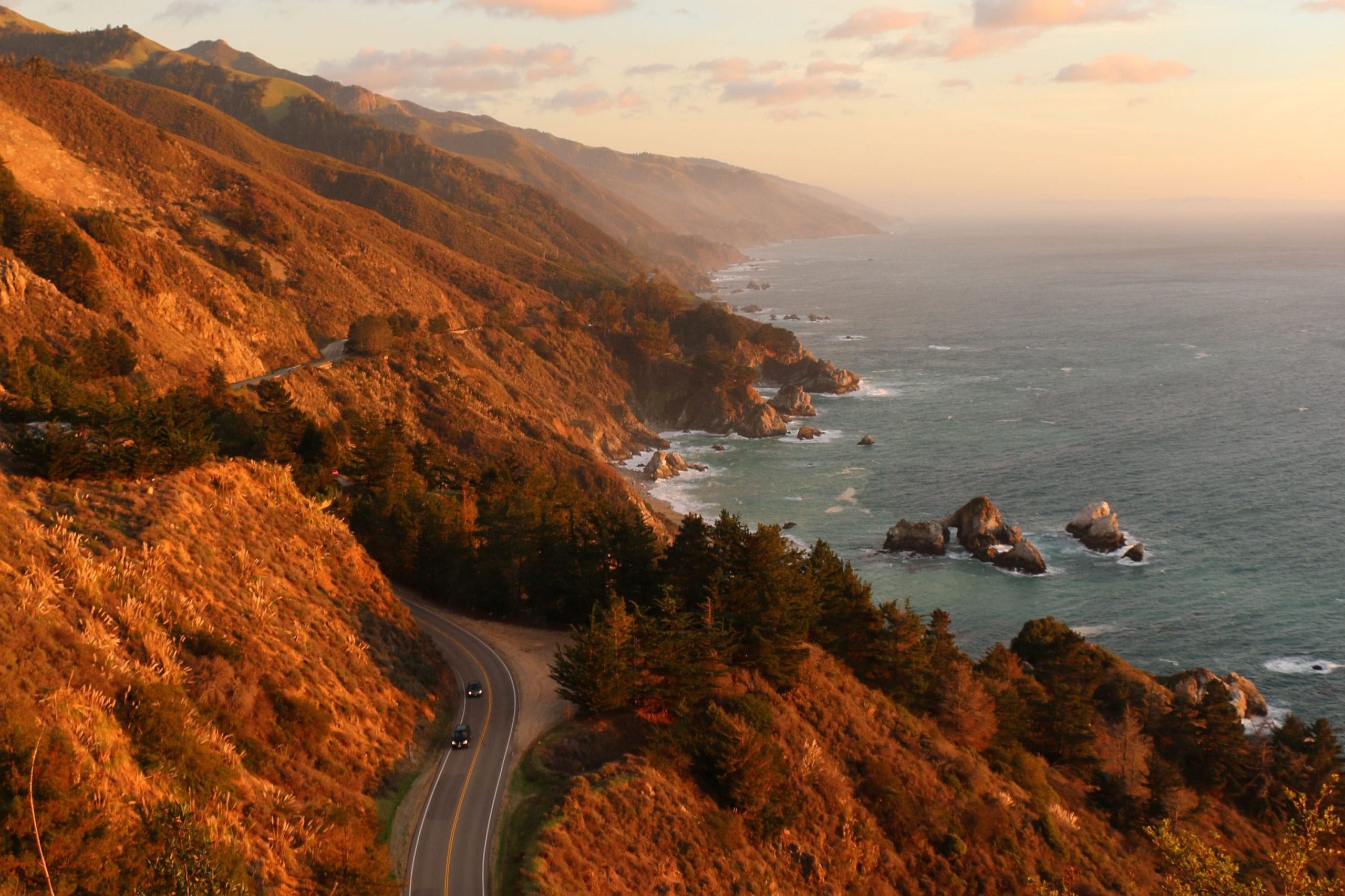 The South West is a dream holiday destination that many tourists flock to each year. Winding countryside roads leading to the beach is the epitome of a coastal drive and, fortunately, there are many to be found!
We spoke to Hayley from the UK family lifestyle blog Devon Mama who shared this with us: "In my humble opinion, there's no better coastal drive in South West England than going from West Bay across to Chesil Beach in Dorset. It's a B road (the B3157 to be precise!) so it's fairly small and winding but that also means it's not ridiculously busy. The scenery is absolutely beautiful, from rolling hills through to the big reveal of Chesil Beach at Abbotsbury – a beach that's 18 miles long and 12m wide, bordered by the sea on one side and a lagoon on the other. Plus, there are lots of places to stop along the way, something that's imperative for surviving a long car journey with small children."
The county of Dorset, as recommended by Hayley, offers incredible views of the Jurassic coastline. Chesil Beach is a designated World Heritage Site, and the miles of pristine sand make for a fabulous UK coastal drive. This road, in particular, takes you through some of the most picturesque villages the area has to offer and once you've finished snaking throughout their winding roads, you're rewarded with unrivalled views of the unspoilt coast.
The South West region extends beyond Dorset though, to the lovely counties of Devon and Cornwall. Clare from Emmy's Mummy agrees as she told us: "We love nothing more than heading down to Cornwall and spending a few weeks a year here for holidays. It is our absolute favourite and where ever you go you are never far from a beach."
Despite the UK also offering a number of incredible drives around the north of the country, as well as into Wales and Scotland, sometimes a coastal drive through unfamiliar territory cannot be beaten. Victoria from the travel blog Pommie Travels recommends visiting Australia if you truly want your breath to be taken away or France for something more relaxed:
"My favourite coastal drive would have to be The Great Ocean Road in Australia. It's the first coastal drive I ever did in a foreign country and it was definitely a trip to remember. It was so much fun pulling up at campsites for the night and cooking our own meals over a camp stove. My favourite stretch of the drive is from Lorne to Port Campbell where you can see The Twelve Apostles – a series of limestone stacks that protrude from the ocean along the coastline.
"My other favourite drive is in the south of France between Nice and Monaco. The views are truly beautiful, and the water is crystal clear, so I love to stop and relax on the beaches. Along the way, you can stop at beautiful coastal towns and villages such as Villefranche, Beaulieu-sur-Mer and Cap d'Ail, as well as the medieval perched village of Eze."
What to take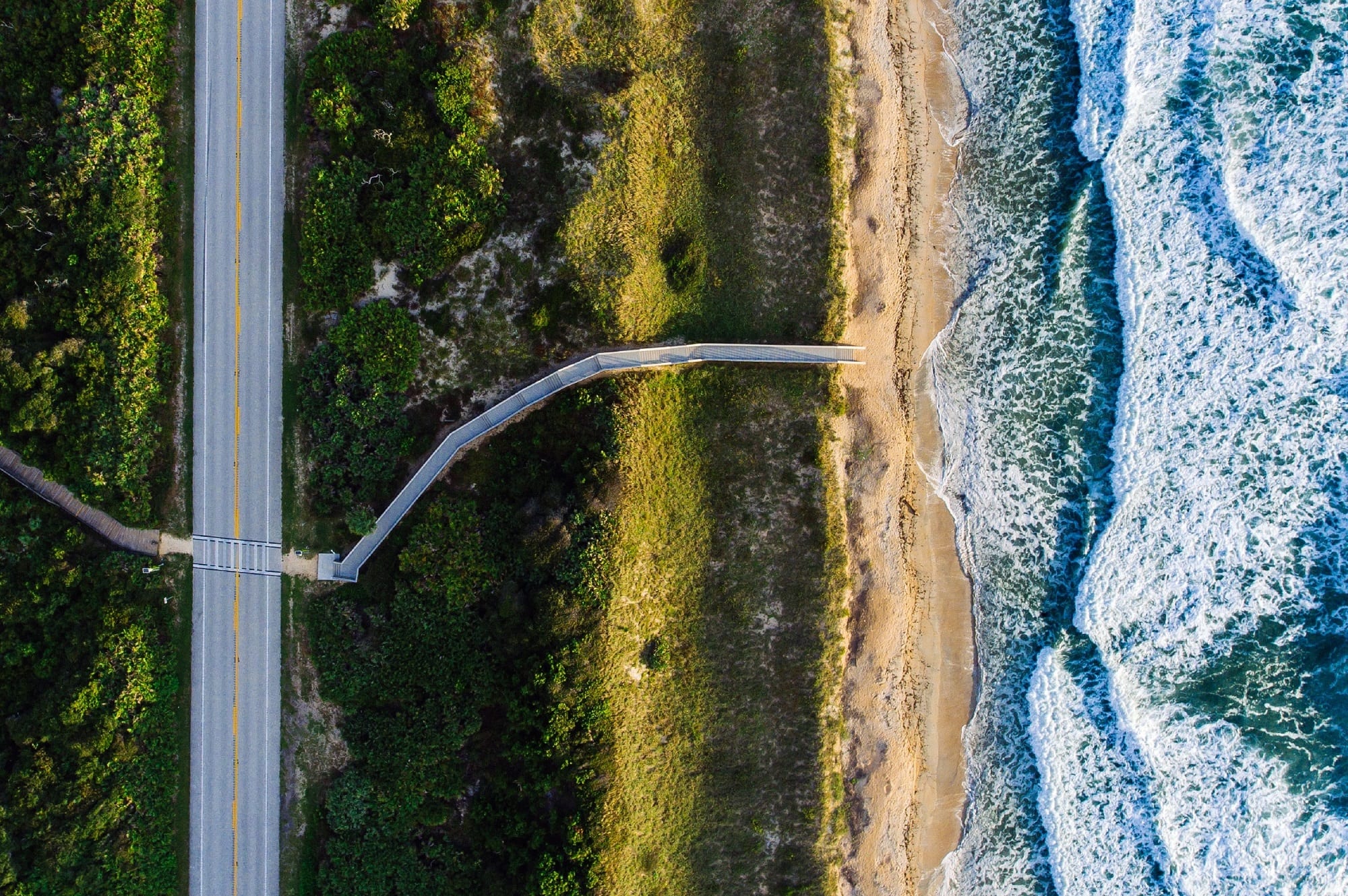 Whenever embarking on a journey, making sure you're prepared is key. Not only will this mean that you won't have to frequently make stops, but you can rest assured knowing that you're prepared for every eventuality. When travelling for longer distances, make sure that you stop every couple of hours to avoid tiredness and to stretch your legs. Another great way to work around this is by sharing the driving with a friend or family member, purchasing some day insurance to ensure they're covered.
Aside from the essential items, your drive can be made easier by packing snacks, CDs and other items. When asked about her top tips to take into consideration before embarking on a coastal drive, Hayley from Devon Mama advised this: "Before setting off on any trip that's going to take a while, I always make sure we've planned in a couple of potential stops.
"A quick stretch of the legs, a bite to eat and a toilet break makes a world of difference to the general feeling in the car after. If we can, we'll stop at a pub with a garden or a National Trust property just to give us a slightly longer break – it takes a little longer but trust me it's worth it! We also never travel without a bag of tricks; lunchboxes for the kids (keep the sweet treats separate from the healthier bits otherwise they'll only eat the treats) and a couple of toys that they can play with (the magic colouring felt tip pack from Crayola is amazing for car journeys with no mess).
"Finally, I never leave without making sure we've got charged phones or a tablet, and/or a charging cable in the car… I hate to rely on it, but YouTube has saved our car journeys more times than I care to remember!"
Similarly, Clare from Emmy's Mummy also believes that making sure you're prepared makes all the difference. "With the drive taking around 6 hours for us we ensure to always check the tyres and top up with air, add water to the washers and top up the oil if needed. We ensure the spare is back in the car and the jack placed back in the boot and of course that our breakdown cover is up to date and valid, that would be a nightmare breaking down with the kids in the car. Then it's just a case of ensuring the kids have enough toys to occupy them and snacks/drinks and they've been to the toilet."
How to enjoy a coastal drive this summer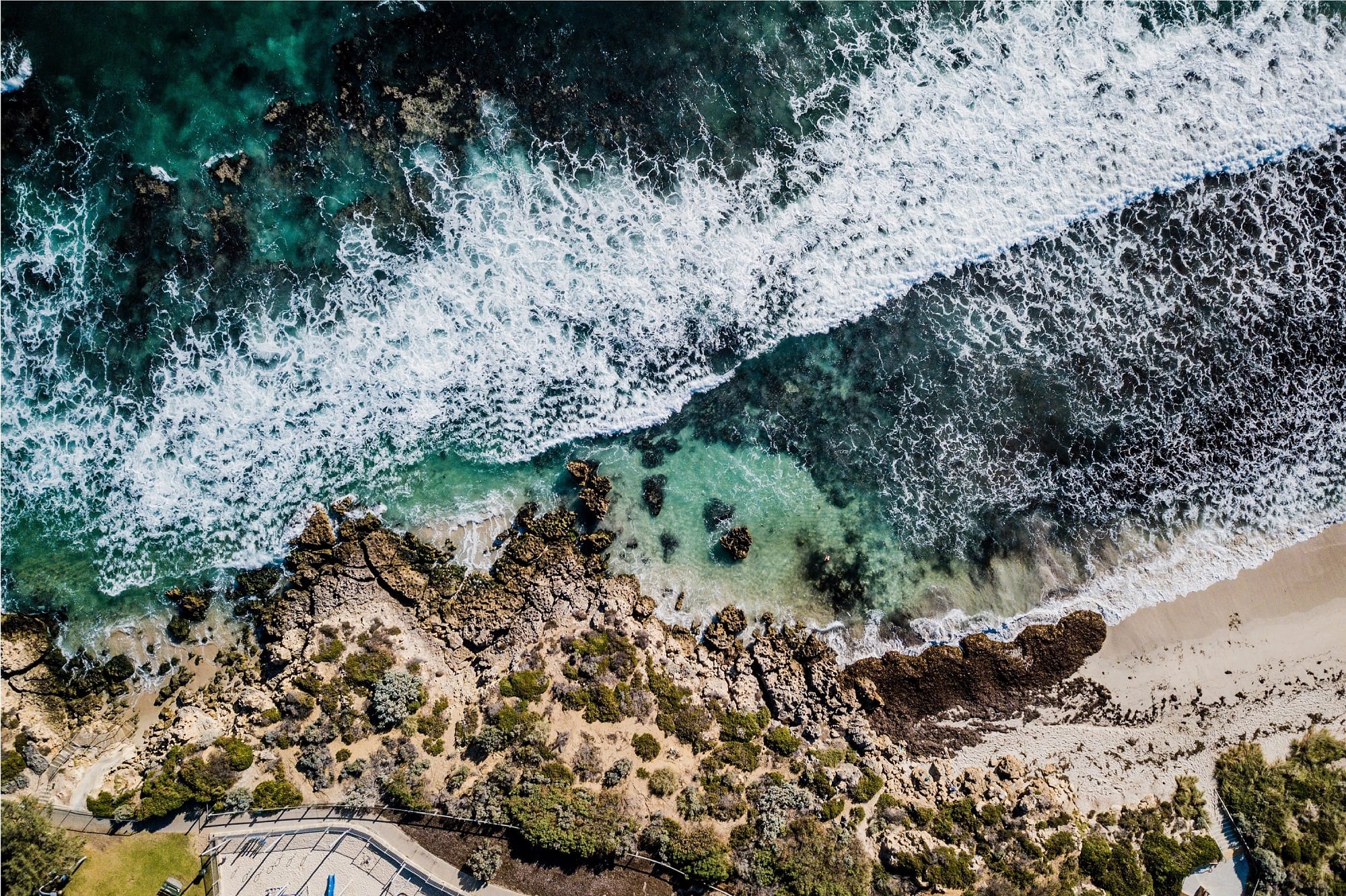 If you're heading out on a coastal drive this summer, taking these things into consideration will allow you to have the best time possible:
Is your car roadworthy and up-to-date with its service and MOT?
Have you filled up with petrol, checked your oil and your screen wash?
Do you know the route or have a satnav ready?
Is there someone you can share the driving with?
Have you bought enough food and drink for the car ride?