Breakdown cover can be confusing and knowing what type of cover is best for you can become a minefield of questions and choices. We have compiled a handy guide that will answer all the questions you may have about breakdown cover, level of breakdown cover and the best choices for every type of drive, from new driver policies to temporary business insurance.
How do I know I have breakdown cover with my insurance?
On all of our temporary, car, motorhome and learner car insurance policies you can add daily breakdown cover that means you will be covered for any damages caused to the vehicle.
Breakdown cover can be added during the application process and is provided by the RAC.
What are the different types of breakdown cover?
There are many breakdown cover types out there, but through RAC, we provide two levels of cover: Roadside and Roadside, Recovery, At home and Onward Travel.
Roadside breakdown policies cover any roadside assistance you need ¼ of a mile or more away from your home address, including a tow for up to 10 miles or a taxi up to 20 miles if your vehicle cannot be fixed.
Roadside, Recovery, At home and Onward Travel includes the Roadside cover plus Recovery for up to 8 people to any destination in the UK, At Home breakdown, a replacement car for 2 days whilst your vehicle is being fixed, or if this isn't possible overnight accommodation or an alternative form of transport. Please note the Recovery, At Home and Onward Travel elements of your policy are only available after the first 4 hours of cover, but Roadside can start immediately.
What is included in my RAC breakdown cover?
Your RAC breakdown covers you for a number of factors, more of which you can find out in this information document.
RAC will help to repair your vehicle at the side of the road when you have driven further than ¼ mile from home.
they will help to transport your vehicle, you and up to seven passengers to the destination of your choice, to the nearest garage or up to 10 miles away if your vehicle is unrepairable.
What isn't included in my RAC breakdown cover?
There are a number of instances when your breakdown cover won't cover you for an incident.
you won't be covered for a breakdown that has happened prior to the purchase of your policy.
you won't be covered for anything that is not a breakdown e.g. being involved in an accident or road traffic collision.
you won't be covered for the cost of any parts.
any breakdown resulting from a fault that has previously been attended and has not been properly repaired or the advice after a temporary repair has not been followed. Vehicles used for hire and reward or courier services.
RAC breakdown cover is strictly UK breakdown cover only.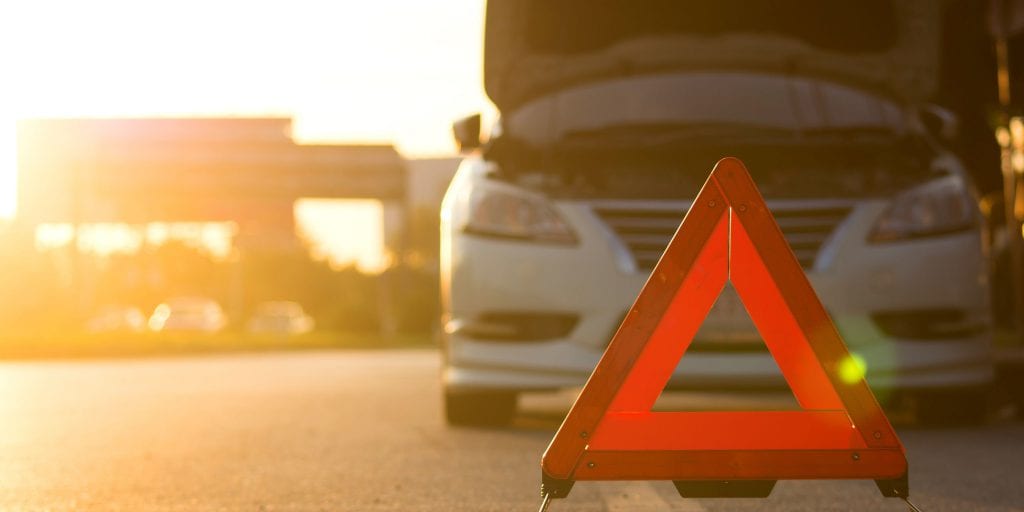 When should I tell someone I've had an accident?
It is best practice to inform your insurance provider the day of your incident if possible. Once your breakdown provider has tended to your vehicle at the roadside or moved your vehicle to a nearby garage, you should call the Claims Team on 0800 0156 166 straight away.
I've got breakdown cover through RAC, who should I call when I have a breakdown?
If you have included vehicle breakdown cover on your temporary or one day car insurance policy and have broken down, please call the RAC on 0330 159 0241, who'll be able to help. Be ready to give your reference or certificate number and vehicle registration number to the team who will then be able to advise you with your vehicle recovery.
What is comprehensive car insurance?
Comprehensive car insurance gives you full peace of mind that you are covered whether the incident or accident was your fault or somebody else's. Comprehensive cover is also known as 'fully comp' and often comes in three levels:
third-party cover – Third-party cover means that if you have an accident that is your fault, compensation will only be provided for the third-party member. If your vehicle is damaged in the accident, you will be required to pay for the repairs.
third-party, fire and theft – A very similar policy to third-party cover, but you and your car will be covered if your car is stolen or damaged in a fire.
telematics or Black Box – A great option for younger drivers and generally more affordable, a telematics box will be fitted into the car to track how safe the driver is on the roads. The better you drive, the more discounts you will incur.
You can manage your policy online 24/7 by logging into 'My Account' and you can also add breakdown cover at any time to any of your vehicle cover policies.