There are so many things to consider when buying a vehicle for new drivers, with myriad options available, that it can be easy to get overwhelmed by the decision. To help make that choice a little easier, we are pleased to reveal the best cars for new drivers.
By looking at a selection of different metrics and data, including safety, reviews, economy, and price, we have been able to compare the twenty best selling cars in the UK (1994 – 2019) and achieve a definitive ranking. You can discover the full results and the methodology by clicking the link below.
Go straight to a table of the full rankings
For a dive into the top 10 and thoughts from those who have owned these cars, read on. And make sure that you enter our competition to win a £200 Halfords voucher! Just fill in the simple entry form towards the end of this article.
If you decide to buy one of these great vehicles, make sure to purchase day insurance before you pick it up.
Contents
The top 10 cars for new drivers
1.    Renault Clio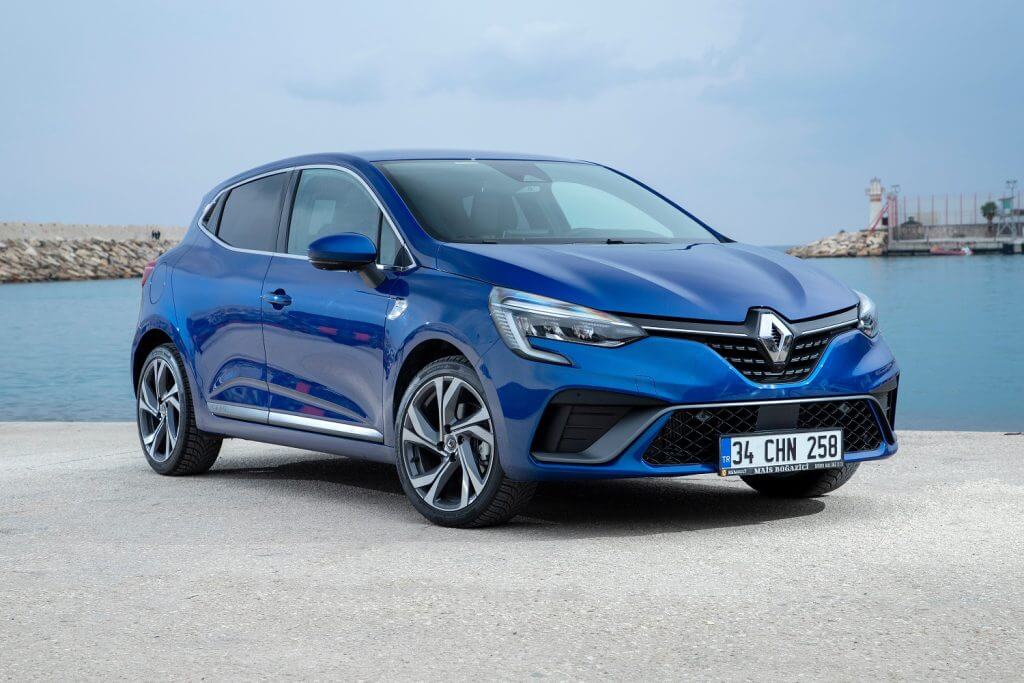 Topping our list and crowned as the best car for new drivers is the Renault Clio. This nifty little vehicle has a high safety rating, is one of the cheapest on the roster and also has a 5 year/100,000-mile warranty – the lengthiest of the group!
View the full stats in our table.
What do Renault Clio owners think?
We spoke to Katie, one half of the team at Adventures of DB&KB, who lovers her Renault Clio, fondly nicknamed Ed. She told us: "I have many fond memories driving my Clio, they are such reliable cars and such a lovely, easy one to drive."
She told us some of her favourite memories driving Ed: "We often take him out for long drives, on many occasions getting lost on the way, an hour away from home. Or driving to the shopping centre, of course, with some road rage on the way!"
2.    Volkswagen Polo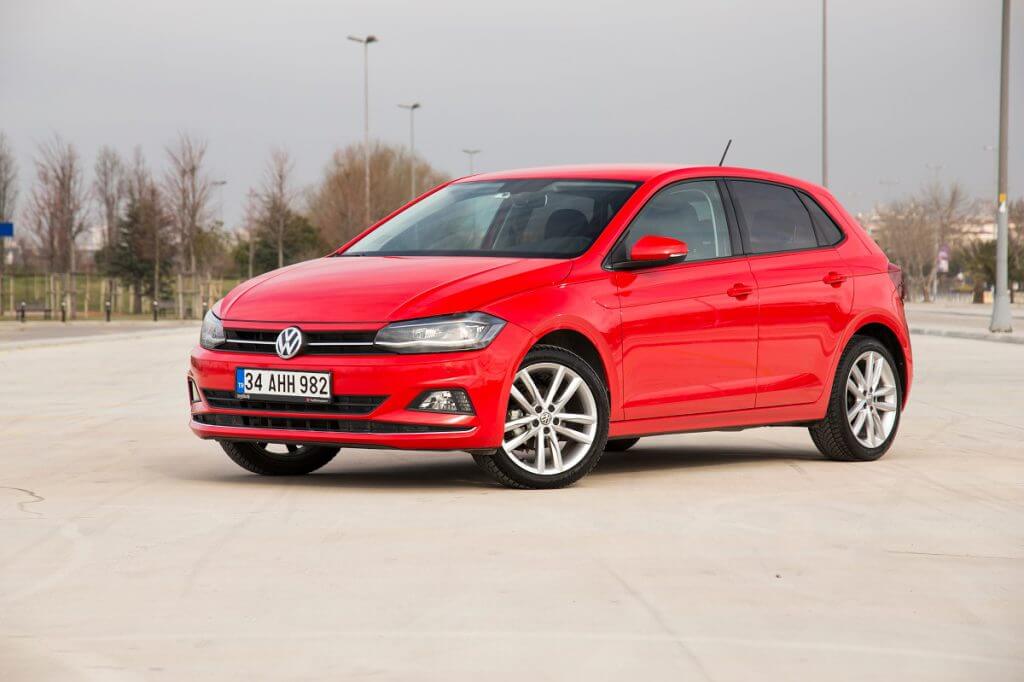 Coming in second place is the ever-popular Volkswagen Polo. With incredible reviews – including a perfect 5/5 by What Car? – great safety features and coming in at an affordable price, it makes for the ideal first car for new drivers.
View the full stats in our table.
What do VW Polo owners think?
Claire Mac – a parenting and lifestyle blogger, loved her time with her Polo and told us that she highly recommends it for new drivers: "I bought my Polo in rather unorthodox circumstances, but it's definitely been one of my better decisions in life. My Polo saw me through various stages of young adult life, and I've got the fondest memories driving it.
"VW Polo's are small but mighty! They're the perfect car for a new driver as they're easy to drive, easy to park and feel 100% safe. I often likened driving my Polo to driving a tank because of how strong, reliable and robust it was."
Samantha from the travel, fashion and lifestyle site Griffblog agrees that the Polo really is the perfect option: "I have so many fond memories of driving my VW Polo. I don't think you ever forget your first car! So many of my driving firsts were in my VW Polo. From the first time I drove on the motorway to the first time I parked in a multi-story car park (definitely an experience I won't forget!)."
Samantha says that she "100%" recommends the car for those starting out: "I think a VW Polo is the perfect car for a new driver. It's reliable, reasonably priced and easy to insure. I loved mine so much, when it came to buying my second car, I went with a Volkswagen again!"
3.    Volkswagen Golf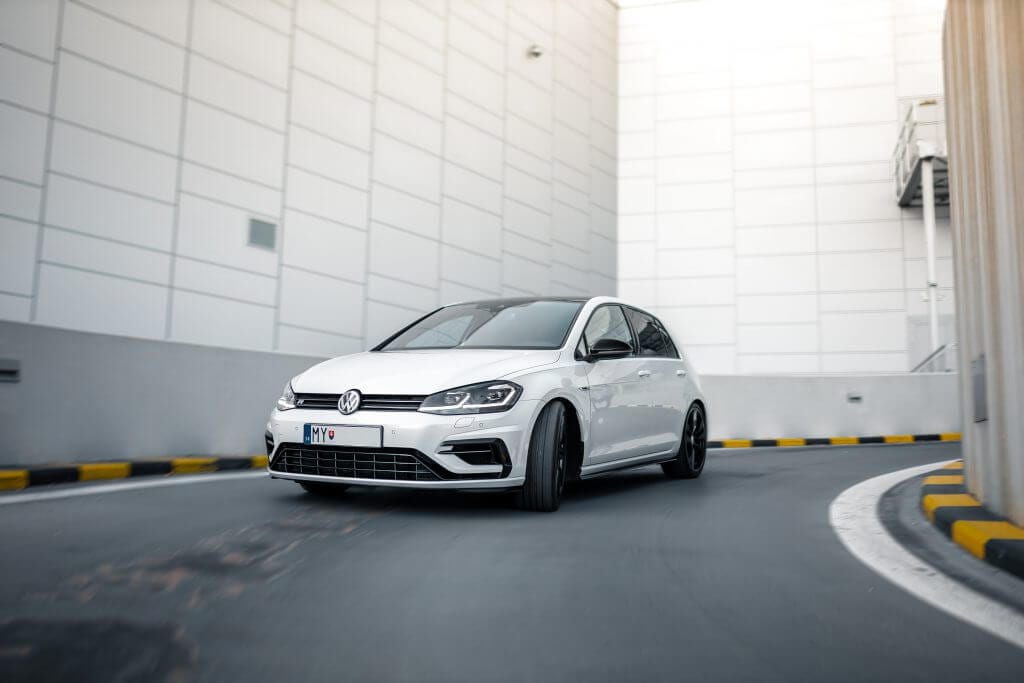 Coming in just behind the Polo is the Volkswagen Golf, certainly a manufacturer with reliability. More expensive than the Polo, the Golf is perfect for those who want to splash out a little more to get their dream car.
View the full stats in our table.
What do VW Golf owners think?
We spoke to Ben Payne, known online as The Travelling Salesman, we asked whether he had fond memories of his Golf: "Yes I do have fond memories. It's a really fun car to drive, but not excessive. It's able to be driven "normally" but then also it's able to go into a more fun/sporty side which is excellent.
"I would recommend it to a new driver without question. It's a good reliable car, with both the normal and fun side. The quality of both the build and the engineering is great and it's got the feel of a premium brand. It's nice and spacious for a smallish car and the boot is nice and practical as well."
Fashion and beauty blogger Lucy Earnshaw would also recommend the Golf, telling us: "I think it's the perfect starter car as it's really easy to manoeuvre and park up which is key for those all-important shopping trips!"
Golf owner and blogger Sophia Whitman explains: "I don't consider myself to be a car person, but I find my Golf a pleasure to drive. It's taken me many miles over the years including from the UK down to Fontainebleau in France, a road trip and holiday that I'll treasure forever."We asked whether she'd recommend it to a new driver, she told us: "Absolutely, I've had my Golf for about seven years now and despite it being a 2004 registration plate, it's still going strong. It drives as good as ever, never seems to break down and I feel it will be taking me places for many years to come."
4.    Audi A3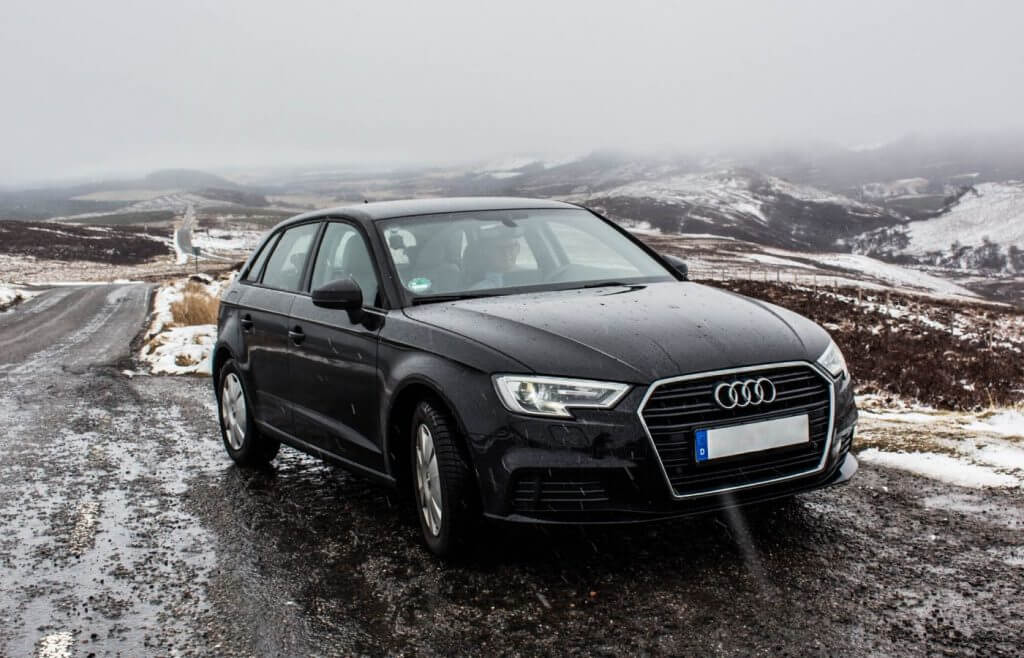 Finishing in a fantastic fourth place is the sophisticated and highly popular Audi A3. Audi's ooze class and it's easy to see why dealerships can't keep hold of them for long. It might be pricier than the VW Golf or Renault Clio but it's NCAP Safety Assist score is nearly unrivalled and its reviews are truly excellent.
View the full stats in our table.
What do Audi A3 owners think?
Founder and Editor of film site Movie Metropolis, Adam Brannon, says the insurance price may put some new drivers off the A3 but he loves the car, praising its reliability and drivability: "I still have my Audi and absolutely love it. It's beautifully built and so lovely to drive with a really strong engine that is economical enough while still having a sporty edge.
"Although the insurance will be pricey for new drivers, they are a premium marque from a well-trusted manufacturer. Repairs and servicing aren't cheap, but I've found mine to be very reliable and if you budget properly that shouldn't be a problem."
We also spoke to Audi owner Stephanie Hawgood who has nothing but praise to give the brand: "I've had plenty of Audi's in my time and it's definitely my favourite branded car. We've had a lot of trips and fond memories with it.
"Audi's feel very strong and reliable. The stability and safety you feel when driving this car is fab! These are definitely cars that are made for all types of people and all ages; I've had an Audi when alone and one now as a family car. It's perfect."
5.    BMW 3 Series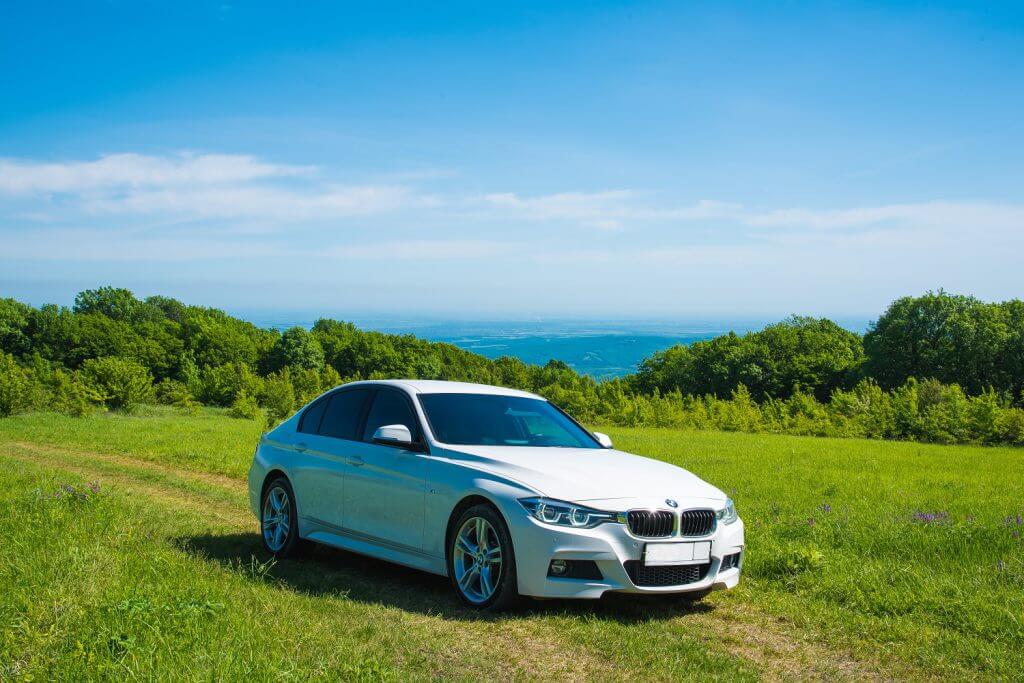 At the higher end of the pricing scale, for those who are looking for a premium vehicle for their first car, the BMW 3 Series is certainly a fantastic option. It has strong reviews across the board, a great safety rating and a larger engine – great for those who are looking for some power.
View the full stats in our table.
What do BMW Series 3 owners think?
What Car? gave the BMW 3 Series a 5-star review, explaining their reasoning: "The BMW 3 Series leads the charge in the premium executive class. Its primary appeal is in the way it drives, but its engines, standard equipment and infotainment system are first-rate as well. The firm ride on M Sport models is just about the only thing we can grumble about in this near-flawless executive car."
6.    Ford Focus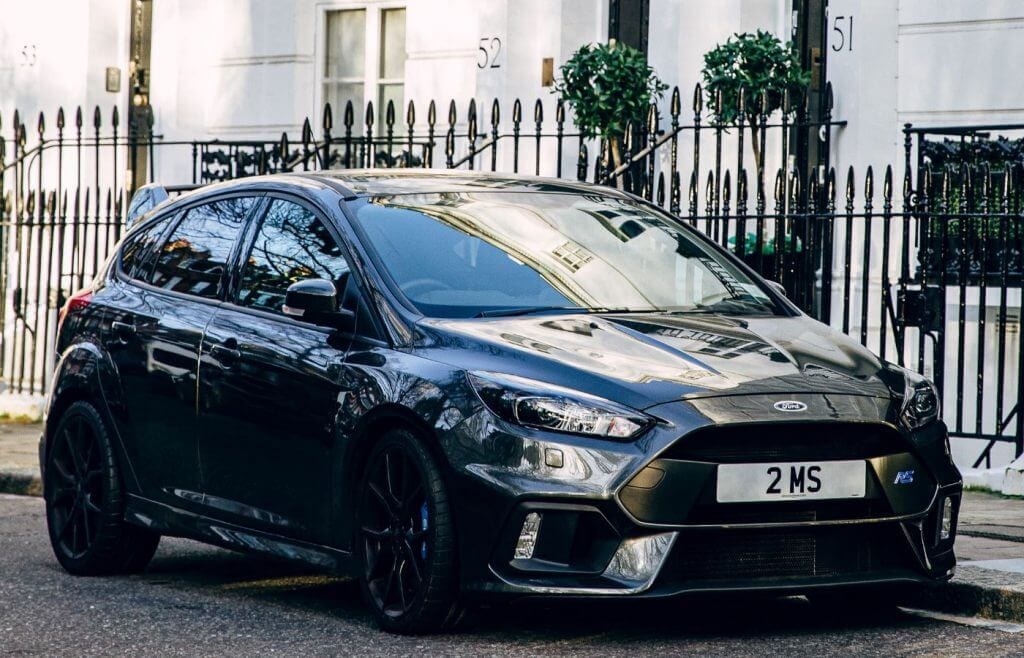 The Ford Focus is one of the biggest names in cars and its place on the list of best cars for new drivers certainly reflects that. With a reasonable price tag, excellent reviews, and a perfect NCAP safety score, new drivers can feel confident picking one of these up. In our survey, First Loves: Facts about the UK's First Cars, we found that 28% of people went for a Ford for their first car.
View the full stats in our table.
What do Ford Focus owners think?
Blogger Lucy Earnshaw loves her Focus and told us a little bit about what makes it special to her: "I love driving my Ford Focus as it's roomy enough for my friends to catch a lift and it has all the mod cons! I love how I can listen to my Apple Music playlists through Apple Car Play and we've had many a road trip listening to all the best songs in it.
"It's a great starter car that lasts through life! Being roomier than others it means if you start a family or just grow your friendship group you can easily fit everyone in without having to trade in your car."
7.    Vauxhall Astra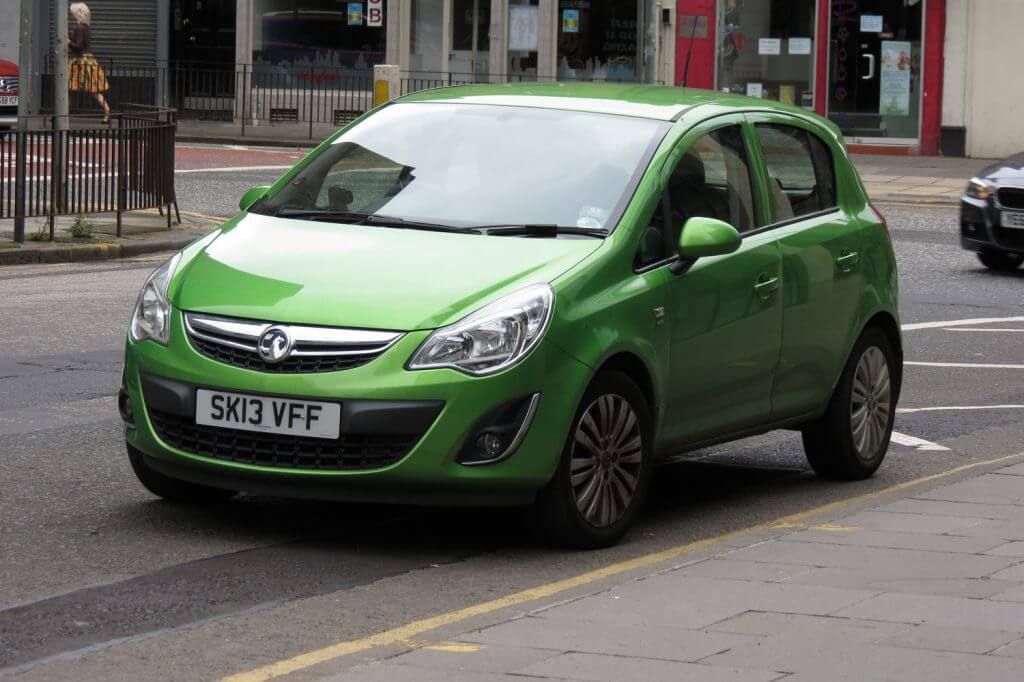 The Vauxhall Astra has strong scores across the board, with great reviews, a fair price point and a powerful but economic engine. It's the perfect motor for those who want something reliable, and, as you can tell by the myriad Astra's on the UK streets, there are plenty of people to vouch for it.
View the full stats in our table.
What do Vauxhall Astra owners think?
Kimberly Lee used to own a Vauxhall Astra, and she told us: "I do have fond memories of driving my Astra, it was a comfortable car which was easy to drive and was very reliable. It took me everywhere I needed to go without any problems and the only reason I sold it was to purchase something newer."
We asked Kimberly why she might recommend the Astra: "They are a slightly bigger car than some, which is excellent for any new drivers who are likely to have passengers or want something which will last them a little longer before they 'outgrow' it. Reliable, trustworthy and great in all weather – I'd highly recommend it."
8.    Honda Jazz
The Honda Jazz is a very popular little car and a common choice for those new to driving. It makes it into the top 10 of our list due to its attractive price and safety rating. Thanks to its dinky size, it's an easy car to handle so new drivers will be able to feel confident behind the wheel in all circumstances.
View the full stats in our table.
What do Honda Jazz owners think?
The Honda Jazz gets great praise from owners of the vehicle; customer reviews of the website CarBuyer are excellent, with an overall 4.3/5 rating. Martin from Pontypool has had four Jazz's and has "never been let down", praising the car's economy and cheap road tax.
Andy from Somerset agrees that the economy is excellent and likes the model so much he has two! "It's a great car that I am sure will last as long as my first Jazz, which I have kept as I couldn't force myself to sell!"
9.    Honda Civic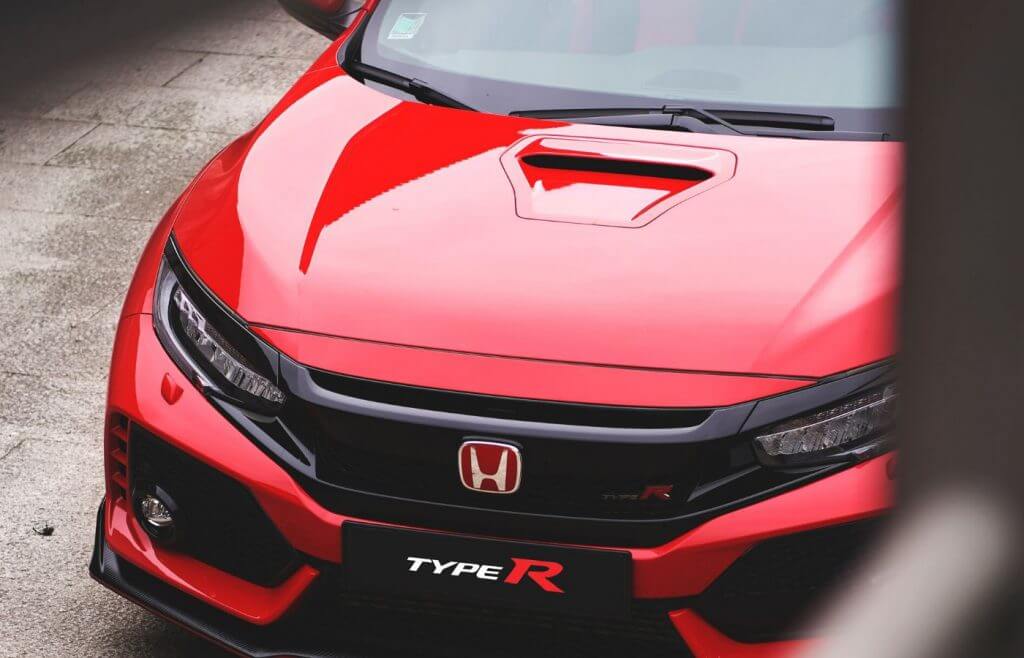 A more expensive model from Honda, the Civic is ninth on the list giving the manufacturer two top 10 entries. The Civic is a good-looking and reliable car, with good scores in all categories. Slightly larger than the Jazz, for those who will frequently be using all seats or need a bit more room it's a wonderful option from Honda.
View the full stats in our table.
What do Honda Civic owners think?
Paulina, from travel blog UK Everyday, spoke to us about her Civic, saying: "The Honda Civic offers an amazing driving experience. It is a very comfortable car and good to drive. This compact car is a great choice for a new driver. Finding a parking space will never be a problem. On the other hand, there is plenty of room inside. This car will never disappoint you!"
10. Land Rover Range Rover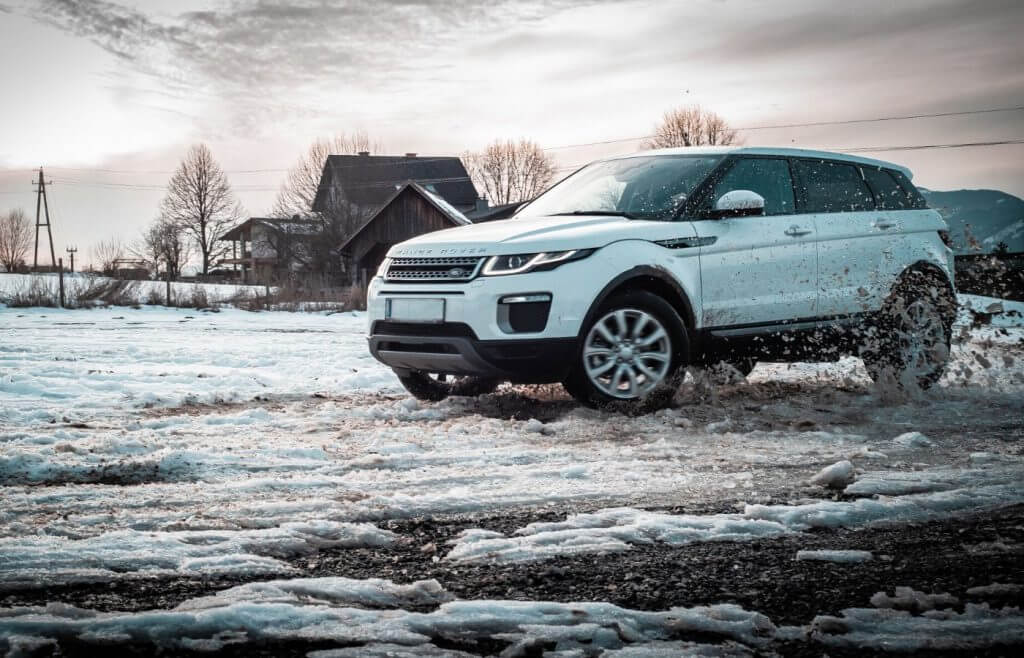 Some might not expect the epic and rugged Range Rover to be the most obvious choice for new drivers, but it isn't one of the UK's best-selling cars for nothing. It's also the case that you could hardly feel safer or more secure than in a 4×4 heavyweight, so for adults with kids who are just starting life on the road, this could be an excellent option.
View the full stats in our table.
What do Range Rover owners think?
John from Cornwall has reviewed his Range Rover on CarBuyer and says: "Absolutely nothing has gone wrong to date. I'm very happy," although he does make sure to mention the costly running costs compared to a smaller car.
David Pearce is also very happy, saying the following in his customer review: "In over 12 months ownership and 15k miles, I have not experienced a single fault. Before it's three years old it will have its last main dealer service before I return to my local 4×4 specialist who has serviced my Range Rovers for many years now. There's simply nothing like a Range Rover."
The best car for new drivers
If you want to explore the full data for each vehicle, and how they compare to one another, feel free to use the interactive table below!
Methodology
In order to determine the best car for new drivers, we choose the top 20 best-selling cars in the UK (excluding the Vauxhall Zafira which has been discontinued) and scored them across a range of categories which all bear some significance to new drivers, from price to economy.
Across all of these categories, we allocated each car a score out of 20, where 20 either went to the best performing vehicle, then 19 to the next etc. or 20 points was awarded for a perfect rating (for example 5/5), 16 was awarded for the next best rating etc.
We then ranked the cars depending on their total scores across all of the categories in order to determine which was the best overall.
For a comprehensive breakdown of the full data compiled and the ranking scores, click here.
Disclaimer: The information used to inform this article was correct at the time of research (March 2020). However, since then some manufacturers may have updated their models and data so please check their sites for the current figures.
Cars outside the top 10
Ford Fiesta
BMW 1 Series
Audi A4
Vauxhall Corsa
Nissan Micra
Nissan Qashqai
Mercedes C Class
Toyota Yaris
Mini Cooper
Fiat 500
The cars above didn't secure a place in the top 10 but there are some brilliant vehicles in there none the less. To get another perspective, we've spoken to some drivers who own a couple of these cars – the Mini Cooper and the Vauxhall Corsa.
Mini Cooper
The Mini is one of Britain's most beloved cars but what are they like for new drivers? While not a high flyer in our list (17th), Samantha from travel blog Coco Travels is a big fan: "I absolutely loved my Mini – I remember getting it when I got a new job, as I knew I was able to afford it then but I'd always wanted one. People in other Minis used to flash at me as I drove past them and I loved going on Mini adventures – I took her up to the Lake District and to Edinburgh.
"Minis are really fun little cars to drive – they feel really solid and safe which is great for first-time drivers, but they have got a little bit of poke to them so you can put your foot down (within the speed limit of course!) when it's safe to do so. They're also pretty cheap to run and I love how stylish they are. The Mini I have now is 18 years old but I still feel really stylish and cool in it – you can pick up older Minis for cheap and they still have all the cool features like follow me home headlights and funky interiors."
Vauxhall Corsa
The Vauxhall Corsa didn't quite make the top 10 but it is an excellent car in its own right and a popular choice for first timers. Adam from Movie Metropolis looks back fondly on his time with this particular car: "My Corsa was my second car after my old rust-bucket gave up the ghost, and I really enjoyed its sharp looks compared to the frumpy styling of my old car. It didn't have tonnes of gadgets, but it was a great little runabout and I still have fond memories of it to this day."
Adam tells us that he would "absolutely" recommend a Corsa for new drivers: "The Corsa is cheap to insure, cheap to run and cheap to repair, all of which make it the perfect car for new drivers, although they do have a bad reputation as 'boy racer' cars. Of course, I wouldn't know anything about that."
Competition: Win a £200 Halfords Voucher
Closing Date 10am 26th June 2020
We hope these rankings will be informative when you look to buy your first car. As you can see, there are some excellent options available. Please do recommend these rankings to friends who are also considering picking up their first car. And don't forget, to utilise test drive insurance on any car you choose and buy drive-away car insurance before you go to pick up your new ride, or look at our temporary car insurance options for all of our cover options.
READ MORE: Winners of the 2020 staycation trend
For more data, advice, tips, and guides, make sure to head to our news page.