Bristol is a terrific city and ideally located as a starting point for some exciting road trips, especially as it's based in the South West, home to the second best UK drivers. If you are a student and looking for something fun to do with friends or a parent hoping to take the kids somewhere entertaining, this guide is for you. It's amazing how many great attractions are within reasonable driving distance of Bristol. All you need is one day car insurance, some good company, and this guide. So, read on to learn about some of the best things to see and do during a road trip from Bristol.
A day out in Bath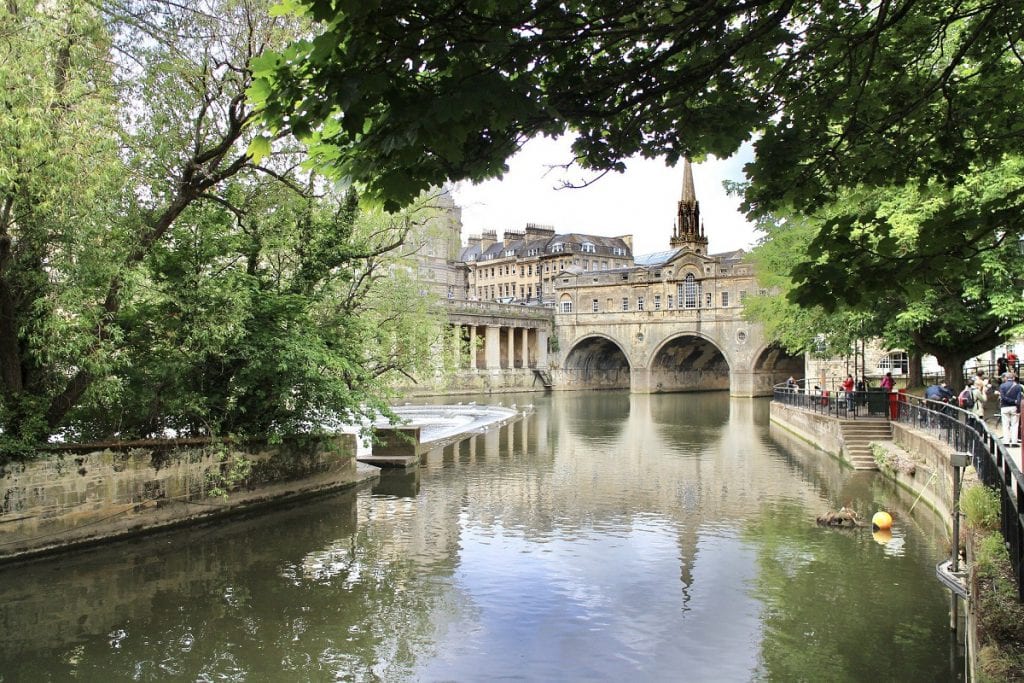 Drive time: 52 minutes
When it comes to great day trips, heading to Bath is an easy choice. This historic city has so much to offer and considering that it's only a 50-minute drive from Bristol, you should definitely add it to your road trip destination list. For history lovers, couples, and Uni students looking for a change of scenery one weekend, Bath is a winner. Becky, from the travel blog Becky the Traveller, spoke to us about what she most enjoyed about visiting the city and her recommendations for a day trip:
"There are lots of wonderful places to visit in Bath on a day trip, but my favourite place was the Roman Baths, I was impressed how much information there was about the history of the baths and found it fascinating to learn about. I'd also recommend allowing plenty of time to explore the city by foot, there's lots of beautiful Georgian architecture to see around every corner, including the stunning Pulteney Bridge (and the cute shops on the road above it), the Royal Crescent and not to mention the exquisite Bath Abbey – be sure to take a look inside too!"
Chloe from the travel blog Wanderlust Chloe also has fond memories of visiting Bath, telling us about her recollections and recommendations: "I adored getting lost in the pretty streets of Bath. It's a very walkable city. I'd recommend starting at the Royal Crescent and taking in the incredible architecture, then amble down towards the city centre towards the Roman Baths and the Cathedral.
"One of my favourite experiences was climbing the Cathedral Tower. The views from the top were absolutely amazing. I'd also recommend a trip to Thermae Bath Spa. Enjoy the relaxation of the soothing thermal waters, along with numerous steam rooms and saunas inside."
Wookey Hole
Image credit: Wookey Hole
Drive time: 54 mins
Wookey Hole is a fun attraction that people of all ages can enjoy. Wookey Hole is home to the largest, natural underground dome in the UK and a host of activities. Whether you are looking to take the entire family or travel down with friends, there's a little something for everyone. From the stunning caves – the largest in England – circus shows, play areas, and woodland walks, you are spoiled for choice. Older visitors can even enjoy some adrenaline-fueled caving during their three-hour experience – perfect for thrill-seekers looking for adventure.
The team at Wookey Hole spoke to us about just some of the attractions: "With over 20 fantastic attractions included in your ticket, a trip to Wookey Hole makes a great family day out, whatever the weather! Explore these world-famous caves including the NEW Chamber 20, journey through the prehistoric Valley of the Dinosaurs with roaring and hissing animatronics, challenge your party to a round of adventure golf and watch our spectacular circus show!"
Donna from the family blog What the Redhead Said, told us about her trip to Wookey Hole and offered a few tips for visiting: "Wookey Hole caves were the absolute highlight of our trip to Wookey Hole and something the whole family really enjoyed. Steeped in history and with a guided tour they are definitely worth making the trip to see!
"I would recommend that anyone visiting Wookey Hole plan to spend a whole day there. There are so many different attractions that it's best not to miss any of it – especially the circus and 4D show that are only on at certain times. It's a great wet weather attraction too with so much of the day out being indoors."
READ MORE: Winners of the 2020 staycation trend
Cotswold Water Park
Drive time: 1 hour
If water sports are your thing or you just fancy getting wet one summer's day, making a splash at Cotswold Water Park is certainly a good idea. Set amongst 40 square miles, with over 150 lakes, the sheer amount of leisure activities available won't fail to impress. You could find yourself water skiing, windsurfing, sailing, paddleboarding, and kayaking. If you are new to these sports, there's even tuition available. If you prefer to stay on dry land, there's archery, horse riding, shooting, cycling, and a slew of restaurants and cafes to enjoy.
Davina from the Cotswold Water Park Trust spoke to us about what visitors can look forward to: "There are many activities to choose from, catering for all ages and abilities. With clear water and no tides to worry about, the lakes are perfect for trying a wide range of water sports for beginners and experts alike with friendly and experienced tutors available to help you. The area also has an inland beach for family bathing and paddling and it even has its own separate paddling area for dogs.
"Wherever you go in the Cotswold Water Park, take your binoculars with you. The area has a huge variety of birds visiting and living in the area throughout the year. In summer, watch the aerial antics of hobbies as they hunt dragonflies, look for bats skimming the lake surface for flies at dusk and seek out the magical carpet of wildflowers in the ancient water meadows. On hot sunny days, walk through clouds of blue damselflies near the lake edges and keep a lookout for nesting grebes. Ducks love the Water Park in the winter too, with 20,000 water birds feeding on many of the larger lakes."
Explore Brecon Beacons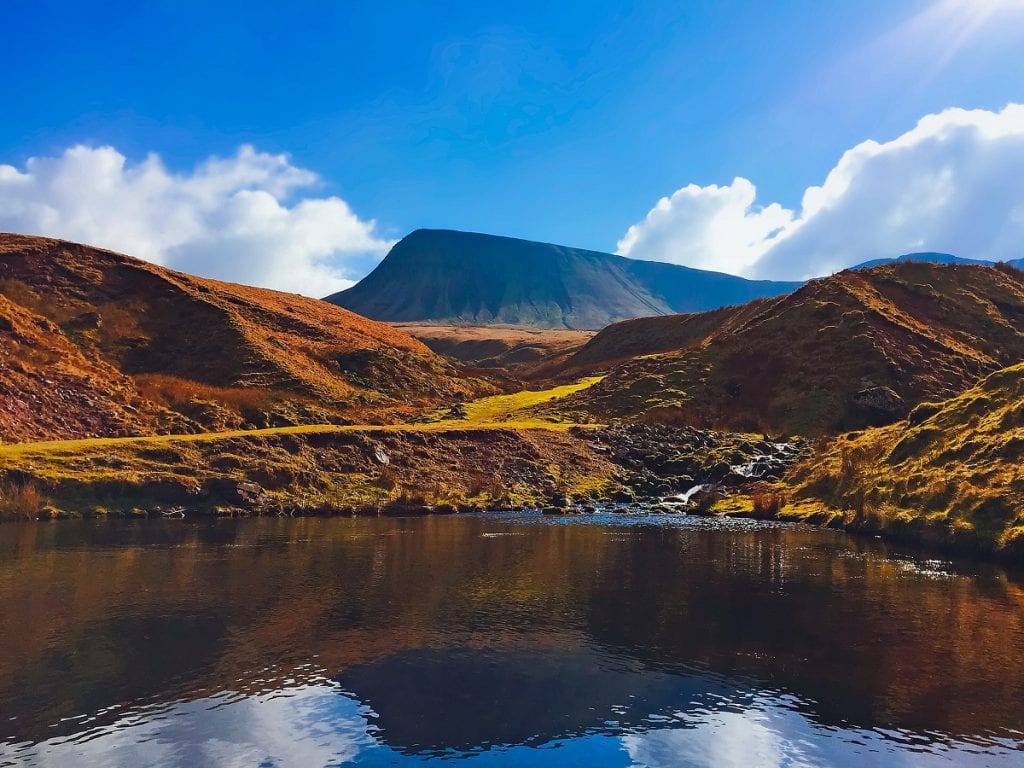 Drive time: 2 hrs 23 mins
For those in search of stunning vistas and a slice of nature, taking a road trip to Brecon Beacons in Wales is a must. The drive takes a couple of hours but if you make an early start you can spend the whole day enjoying the beauty of this iconic national park. Hikers and outdoorsy folk will love the experience with many memorable walking trails on offer. There are short walks, moderate walks, and long walks. There's also challenging hikes like Pen y Fan – the highest peak in South Wales, offering majestic views you won't forget. You don't get scenery like this in Bristol!
The beach at Weston-super-Mare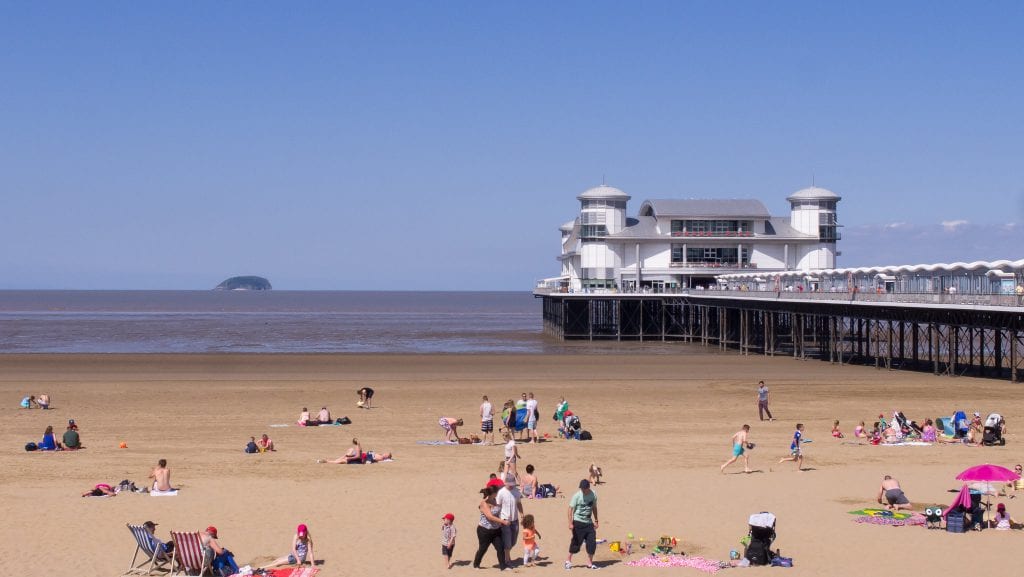 Drive time: 47 minutes
When summer rolls around, you won't be alone in wanting to head to the nearest beach. One of the best options for Bristolians is the seaside town of Weston-super-Mare, a delightful spot offering a charming beach vibe. Pack a few friends into your car, grab your swimwear and make the trip! You can be at the beach in just 45 minutes, enjoying the sun, having a splash amongst the waves, and scoffing down an ice cream cone or two. Don't forget one of Weston-super-Mare's star attractions, the Grand Pier, featuring rides, an arcade, as well as delicious food and drink.
Tracey from the Somerset lifestyle blog Inspired by T, spoke to us about if she thinks Weston-super-Mare would make a great road trip destination: "I believe Weston-super-Mare is great to visit as on a beautiful sunny day you can take advantage of the beach and if it's wet and miserable you can spend time indoors having fun on the pier.
"Personally, I recommend walking along the seafront to Marine Lake and then past the Birnbeck Pier (the old pier) the views are lovely from here. You will find people paddleboarding or children in dingys at Marine Lake. I recommend visiting for the annual air display which is brilliant; Weston-super-Mare puts on lots of events so it's worth checking out. If you live in Bristol, it's not far to feel the sand beneath your feet and take advantage of all a seaside town has to offer."
Things to do in driving distance of Bristol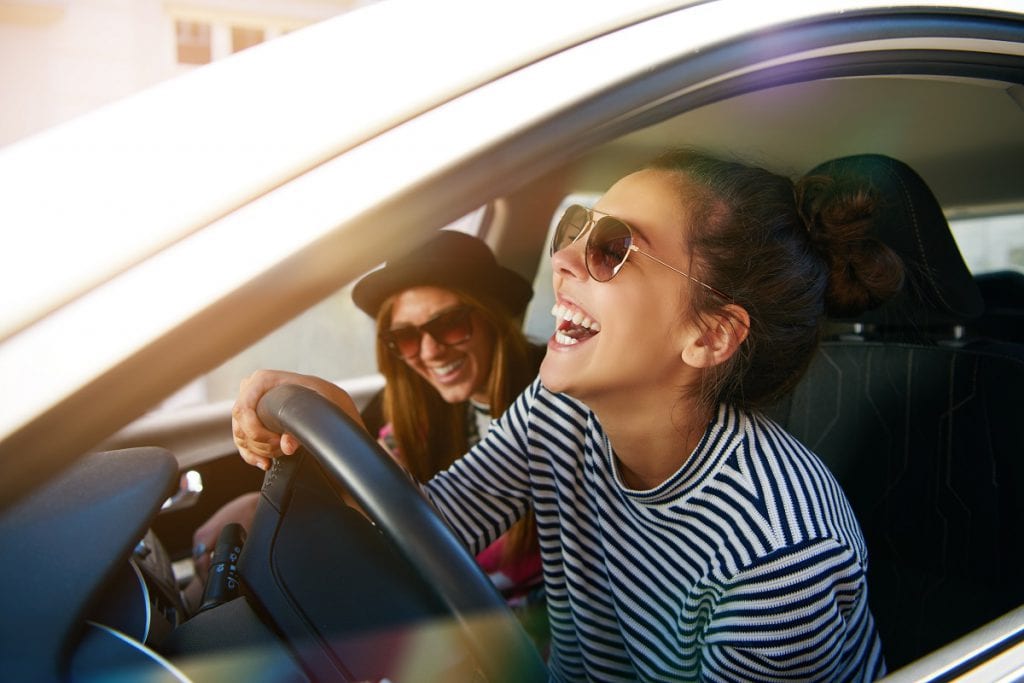 A day out in Bath
Wookey Hole
Cotswold Water Park
Explore Brecon Beacons
The beach at Weston-super-Mare
When it comes to road trips from Bristol, there are some truly excellent options. The above is a great starting point and will certainly provide some exciting stops to enjoy no matter what you are in the mood for.
READ MORE: UK Road Trip Ideas
For more tips, guides, and advice, make sure to check out our news centre.
Image credit: Ed Webster