Driving can be a ticket to freedom, allowing you to learn, work, socialise and explore independently, and embarking on lessons and taking your driving test can be an exciting milestone. But it can also be understandably nerve-wracking, especially considering the financial and time investment that it takes.
According to the DVLA, the average UK driving lesson costs between £24 and £30 per hour, depending on the region. On top of the lessons, there's also the price of the theory and practical tests to consider, which, in England, are £23 and £62, respectively. It's hardly surprising, then, that most learner drivers aim to pass as soon as possible.
We'll take a look at how to prepare and offer some handy tips on how to pass your driving test.
How many lessons does it take to pass your driving test?
The DVLA reports that the average learner driver will need just under 50 hours of lessons before passing their test. However, everyone learns at a different pace so don't worry if you end up needing more or less than this. It's also important that you take the test only when you feel ready, so you should agree this with your instructor and speak up beforehand if you have any concerns.
Tips on how to pass your driving test
Being well prepared is obviously the best way to make sure that you pass but there are a few other essential tips that you should take into consideration before getting behind the wheel on your driving test.
Practice between lessons
Getting valuable driving experience is one of the top ways to ensure that you're ready when it comes to test time. If you can, try to get some time in between your official lessons to build up your on-the-road driving skills. You can practice in any car, as long as you're supervised by someone who's over 21 years old who's held a British driving licence for at least three years. It's also important to confirm that you're both fully insured on the vehicle you'll be driving, either on the car-holder's policy (though you'd need to check that this includes fully comprehensive cover) or on a policy of your own.
Be aware that, although changes to the law mean that learner drivers can now drive on motorways with a qualified instructor in a dual control vehicle, it's still illegal to do so if you're just practicing with a friend or family member in a regular car.
Practicing between lessons gives you opportunities to experience different roads and driving conditions, especially if your regular instructor lessons are at the same time each week. You can also choose to practice any particular manoeuvres that you find tricky, such as parking or a turn in the road.
Try a mock test
Ask your instructor for a mock test when you're almost ready for the real thing, so that you know what to expect. This will help to get you fully prepared for the feel and the format of the test, meaning that you'll be less daunted on the actual day.
A practice run of the real thing can also highlight any areas in which you're less confident, giving you time to perfect every aspect of driving. It's also a great opportunity to ask your instructor any final questions on the test process.
Choose your test time wisely
If you can, try to book your driving test for a time when you won't have too many other things on your mind. If you have exams or a busy work schedule coming up, it's probably a good idea to wait until you've got those out of the way to limit the stress and pressure on yourself.
It goes without saying but don't arrange your test for the morning after a long flight or a big event such as a wedding. You'll want to make sure that you feel your best on the day so try not to plan anything big in the few days beforehand.
Get to know the test area
A great tip on how to pass your driving test is to get to know your potential driving-test routes. Tests usually take place on one of several routes local to the test centre and there are even apps that you can download which list all the potential ones in your area.
Practice driving on these roads to familiarise yourself with the conditions, speed limits and junctions. If there are any tricky roundabouts or busy major roads, it's worth getting as much experience of these as you can. This can help you to avoid any nasty surprises on the day and will hopefully help calm those nerves.
It's also worth practicing on these routes at the same time of day for which your test is scheduled. This will give you an idea of traffic conditions and any particularly busy spots.
Fit in a lesson beforehand
Having a lesson just before your test can help to get you into a confident mindset and gives you a chance to ask any last-minute questions. You'll be able to go though all the manoeuvres and vehicle safety checks one last time to make sure that you're fully clued up. It also gives you another opportunity to practice driving on the test centre's local roads.
Get organised
On the day, make sure that you're well organised so that you arrive at the test centre early enough to not feel rushed, but not so early that nerves build and you end up sitting around for too long. Get a good night's sleep before your test day and make sure that you've eaten, drunk and used the toilet first.
You'll also need to remember all of your documents, including your UK provisional driving licence and your theory test certificate. Leaving these behind could mean that your test ends up getting cancelled.
Don't give up prematurely
Making a small mistake during your driving test doesn't mean that you've failed. If something goes wrong, such as stalling, try not to dwell on it or let it affect the rest of your time on the road. While you might be given a minor fault, you're still likely to pass if you don't make any major or dangerous errors.
Focus
It might seem obvious but make sure that you're focused and not distracted when you're on your driving test. Try not to worry about any other aspect of your life such as school, work or home. If you know that you're easily thrown off course by anxiety or stray thoughts, try practicing mindful techniques in the weeks before your test to give you the best chance of being able to focus on the day.
Listen to feedback
Whether you pass or fail, your examiner will give you feedback. It's easy for emotions to run high at the end of your driving test but try to take in whatever advice you're given as it could prove invaluable either way.
Driving test changes since 2022
The beginning of 2022 saw a number of changes to the Highway Code which impact vehicle users. The main focus of these is on pedestrian and cyclist safety so it's important to be familiar with the new laws when getting prepared for your driving test.
Hierarchy of road users
The new rules around hierarchy mean that drivers must give way to pedestrians when turning into a road or on a zebra crossing. Drivers must also give way to both cyclists and pedestrians on a parallel crossing.
Overtaking
Drivers can now overtake a cyclist or horse-rider by crossing a double-white line if it's safe to do so, and as long as the rider or cyclist is travelling at less than 10mph.
Opening car doors
Drivers and passengers are now recommended to open their car door using the hand on the opposite side (the left hand should be used when opening the right door). This is so that they turn their head to look behind them, making it less likely to cause injury to a cyclist or pedestrian.
Having a full understanding of the Highway Code is key when thinking about how to make sure you pass your driving test.
Get driving-test-ready with cover from Dayinsure
If you're about to start learning to drive or thinking about getting in some extra practice with a friend or family member, you'll want to make sure that you're properly insured. Whether you're using another vehicle or have your own car ready and waiting, Dayinsure can get you covered.
Dayinsure's temporary learner insurance gives you fully comprehensive cover for the time that you need it, so that you can gain valuable driving experience while being supervised by another driver. You can choose to be insured from as little as one day up to five months, giving you plenty of time to perfect those manoeuvres before the big day. Get a quote today and you could be practicing with a friend or relative in no time.
Please note: to take out learner driver insurance with Dayinsure, the passenger must be 25 years old or over.
Our news section also offers a whole host of information and extra tips for learner drivers including your key questions answered and the must-have features of a learner driver car.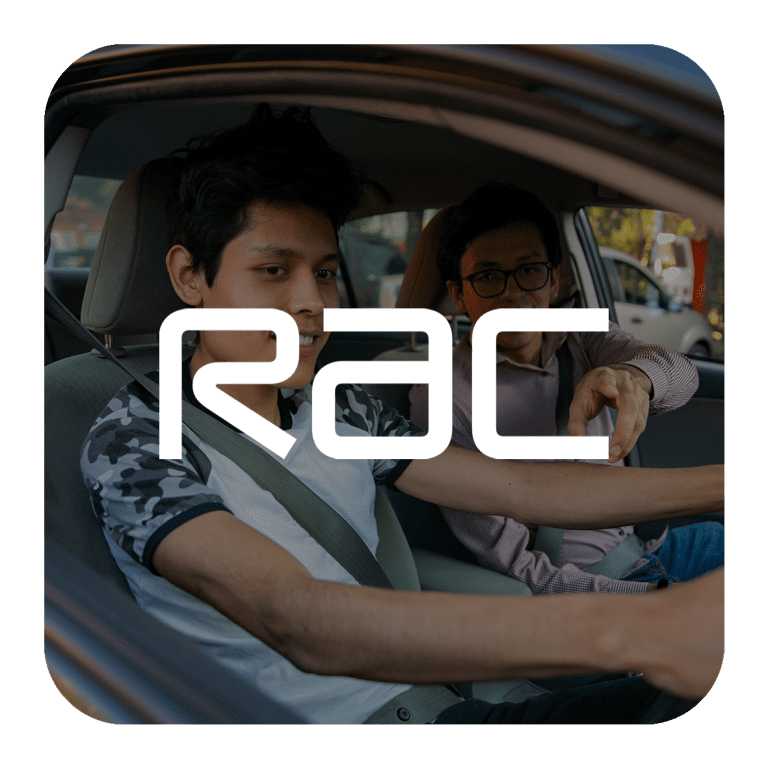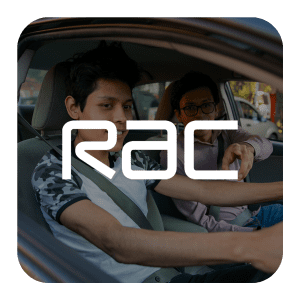 Ease your nerves with top tips from the RAC to help you pass your driving test first time.
Check out their 15 expert tips in their blog post here.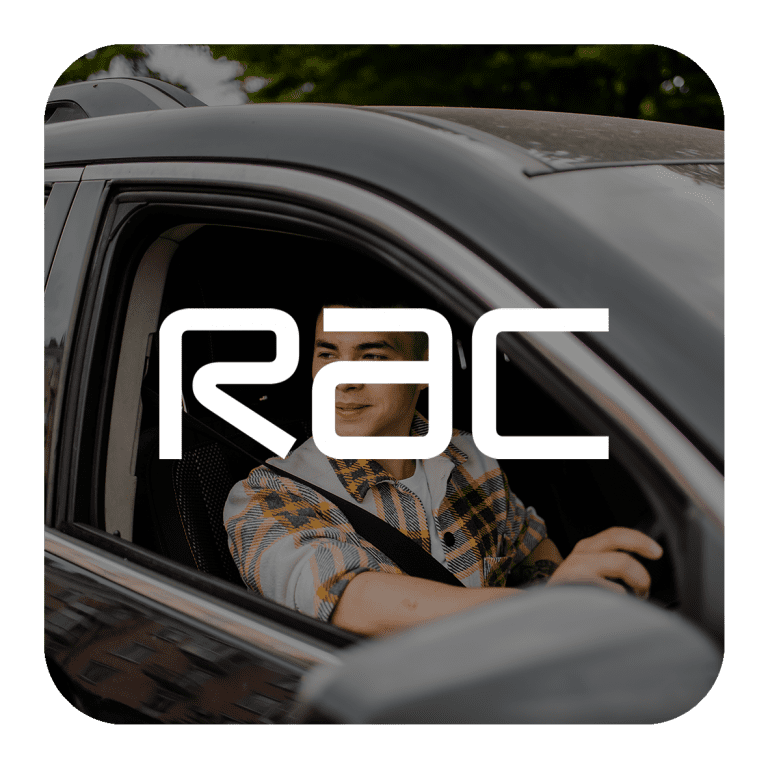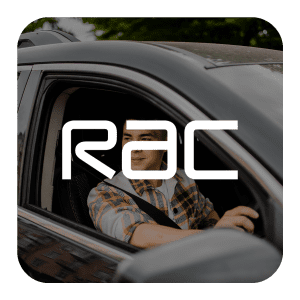 Want to learn how to go from a complete novice to a pro and pass your driving test?
Take a look at this comprehensive guide from the RAC outlining all the steps you need to pass first time.