Dayinsure has partnered with the Woodland Trust to promote the many benefits of exploring Britain's great outdoors.
Spending time in nature has so much to offer, with many well-documented mental health benefits chief among them. Getting outside also gives you access to one of the most simple and effective ways to exercise: walking in the woods. Plus, there are all kinds of outdoor kids' activities that make for a day of fun with the whole family.
And there's no better place to reap all these benefits than in the many wonderful Woodland Trust sites across the UK!
In this blog, we'll share five amazing Woodland Trust sites you must visit, each teeming with amazing British trees, rare wildlife and unique quirks ranging from Iron Age history to enhanced trails.
1) Credenhill Park Wood, Hereford
Image credit: Anita Nicholson
Situated roughly six miles from the city of Hereford, in Herefordshire, this Woodland Trust site is one for fans of wildlife-watching.
Credenhill Park Wood is a Woodland Trust 'Special Wildlife Site', playing host to a wide range of woodland animals, including fallow, roe and muntjac deer, grey squirrels, and badgers, as well as a diverse array of birds like tawny owls, blue tits, buzzards, robins and blackbirds.
The area itself is steeped in history, having originally been the site of an Iron Age hillfort from around 350 BCE and then a Roman army depot during the First Century CE.
2) Hackfall, North Yorkshire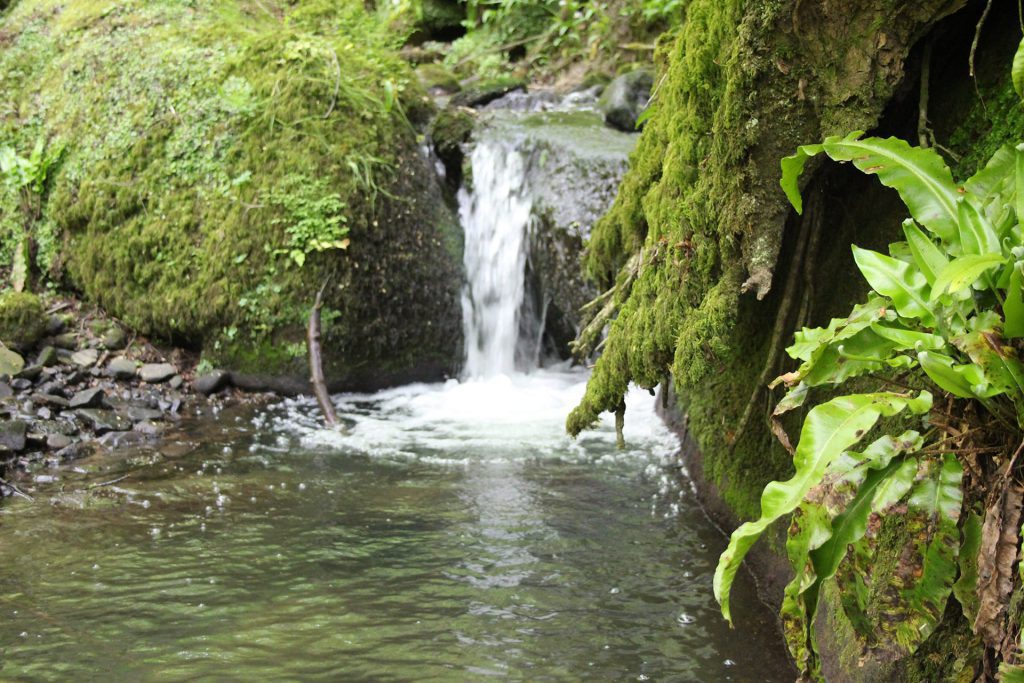 Image credit: Woodland Trust
Located just northeast of the North Yorkshire village of Grewelthorpe and now a cherished site under the care of the Woodland Trust, Hackfall Woods was largely curated by renowned 18th-century landscaper John Aislabie.
Featuring grottos, glades, temples and a breathtaking waterfall, it's no surprise that this landscaped garden was awarded the European Prize for Cultural Heritage at the Europa Nostra Awards in 2011.
The special combination of listed buildings, diverse fauna, and rare animals found here have inspired artists and attracted countless visitors over the years. We're confident that, after you've paid a visit yourself, you'll understand exactly why.
3) Pressmennan Wood, Stenton nr Dunbar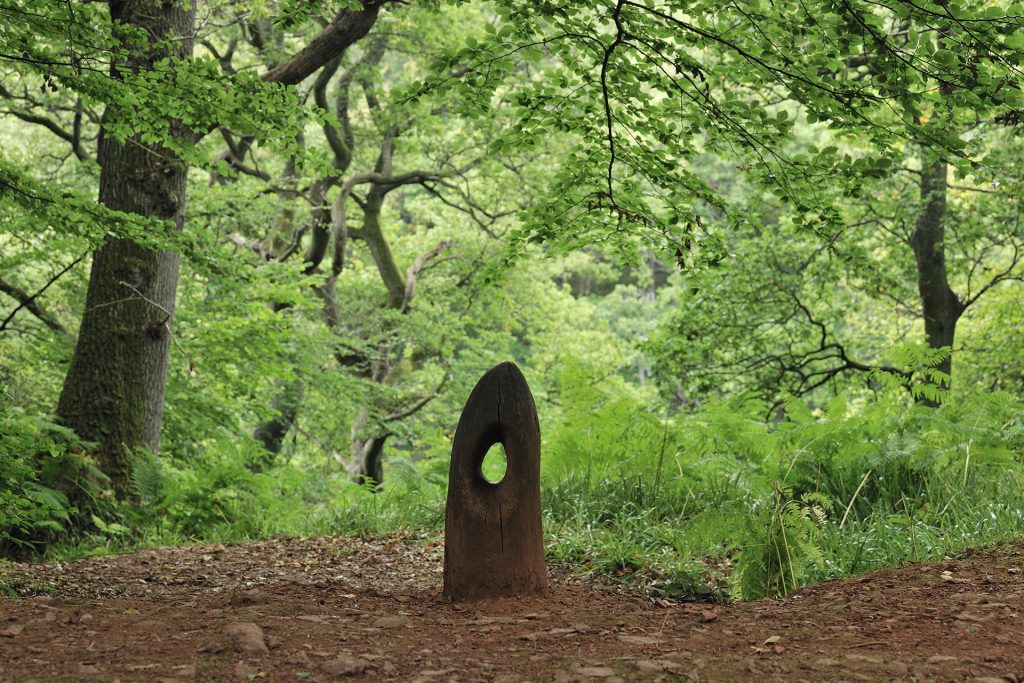 Image credit: Woodland Trust
Overlooking Pressmennan Lake, roughly a mile south of the village of Stenton, East Lothian, this wood in Scotland is one of the best Woodland Trust sites to visit with your children.
What sets Pressmennan Wood apart is its unique circular sculpture trail, created in 2008 by local sculptor Robin Wood. Woodland magic lovers of all ages can spot the homes of mythical creatures such as glingbobs and tootflits, which are nestled throughout the trail among the mature Scottish oaks and conifers.
Even if you can't catch a glimpse of the creatures themselves, there are always the equally magical local animals to watch out for – including roe deer, otters, and bats.
4) Skipton Castle Woods, Skipton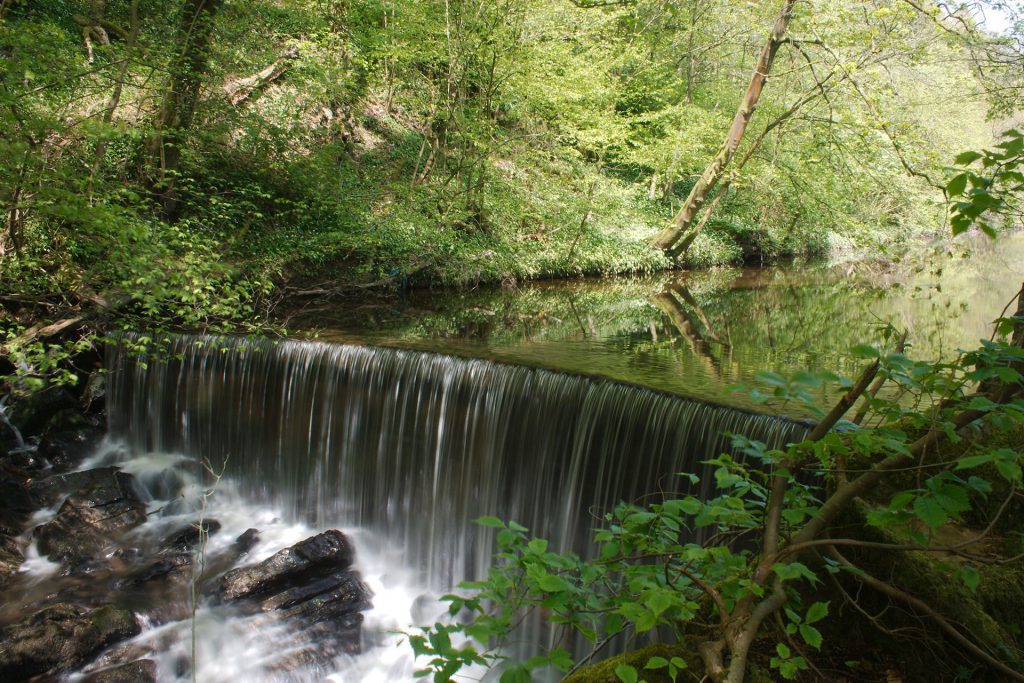 Image credit: Woodland Trust
If you want to visit an ancient forest with a fascinating history, then look no further than Skipton Castle Woods.
Now a Woodland Trust site north of Skipton, Yorkshire, these woods offered many of life's necessities to the medieval inhabitants of nearby Skipton Castle. Later, they provided timber, stone and water power to fuel Skipton's industrial activity during the 18th and 19th centuries.
You can still see traces of Skipton's storied history in the woodland today – for example, as you walk in the woods along the same watercourses that delivered hydropower to Skipton's mills.
5) Ausewell Wood, Ashburton Devon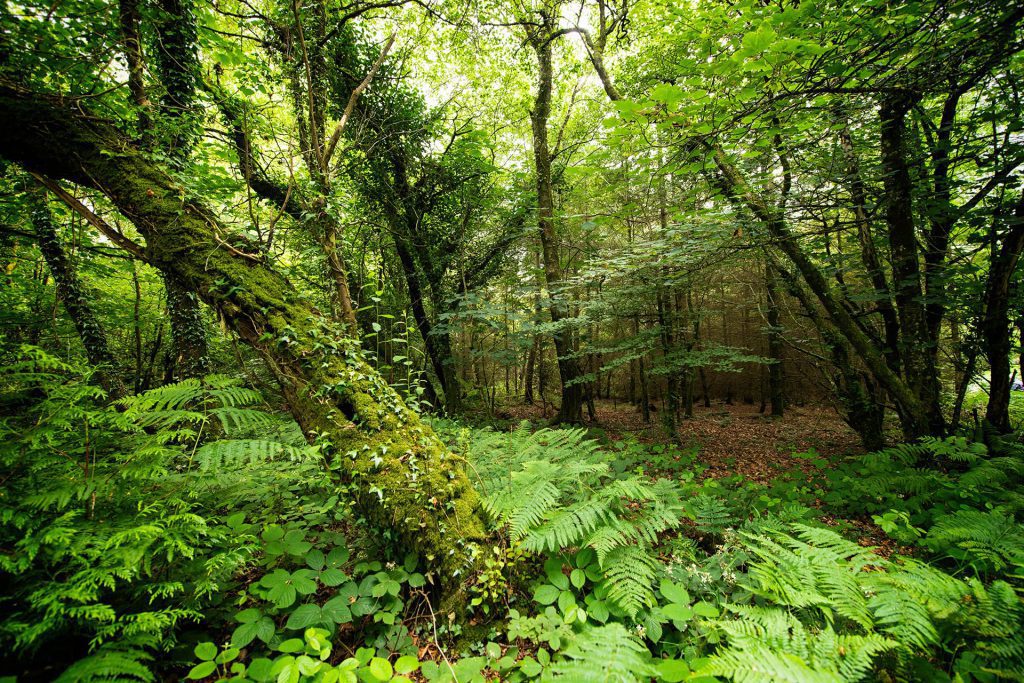 Image credit: Woodland Trust
Comprising 342 acres of wild British woodland, Ausewell Wood is home to a lost world – one of Britain's last remaining rainforests.
This Woodland Trust site in Devon is a Site of Special Scientific Interest (SSSI) thanks to this rare type of habitat that once stretched from Cornwall to Scotland. Nestled along the River Dart in Dartmoor National Park, it's teeming with important and rare species including redstarts, pied flycatchers and hazel dormouse.
Get outdoors with Dayinsure
With so many amazing Woodland Trust sites located across the UK, the great outdoors is truly accessible wherever you are in the UK, and using Dayinsure short-term car insurance makes it even easier to get out in nature.
Lasting for exactly as long as you need, our temporary cover lets you hop in the car with family or friends and share the driving to your nearest Woodland Trust site. Not only is car sharing a smart way to stay alert behind the wheel, but it's more environmentally friendly than driving alone too. Alternatively, it can let you borrow someone else's car if you want to drive on a day trip without the cost of an annual policy.
Whatever case applies to you, we're here to help you enjoy nature in the many amazing Woodland Trust sites across the UK. Get a quote today, and you could be covered in minutes.