Visiting Cumbria is a great UK road trip idea as it boasts UNESCO World Heritage sites, stunning scenery and award-winning attractions.
There are lots of great routes you can follow to explore this stunning part of the world and in this guide, we look at some of the most beautiful and scenic driving locations available in Cumbria and tell you what you can see along the way.
READ MORE: Winners of the 2020 staycation trend
Before you start your road trip
Before you set off on your road trip in Cumbria there are some things you should consider doing.
Planning your route – the last thing you want to do is to get lost, so it is wise to check the route before you embark on your journey.
Share the driving and sort out insurance – it is a great idea to get a few people to drive so you can all enjoy the beauty of Cumbria. This might mean taking out cheap temp car insurance so others can drive your car.
Think ahead about stopping at certain destinations – If there are certain attractions or places you want to visit in Cumbria, then make sure you look at routes which can fit these in.
Make checks on your car – Check your oil, brakes, lights, air conditioning, windscreen wipers and tyres before you head off on your road trip.
The best road trips in Cumbria
Take a look at some of the most popular routes you can follow across this picturesque county.
Furness Peninsula to Ambleside
Top attractions you can see: Wrynose Pass, Ullswater.
The journey from the Furness Peninsula to Ambleside is spectacular. You will travel along miles of diverse coastline and past the beaches that make up the Furness Peninsula to the spectacular mountainous scenery of the Lake District.
Paul Johnson, editor of A Luxury Travel Blog, lives in Cumbria and he highly recommends driving along this route whilst you are in Cumbria.
"The route is special because it takes in some of the Lakes' most stunning roads and most beautiful scenery at the same time.
"I obviously travel extensively with my work but, when asked for my favourite place in the world, I always say 'home' because the scenery is so beautiful here."
Paul, who has written a post about this drive, says the winding road of Wrynose Pass offers stunning views of the countryside. If you stop off at Grasmere, you might be able to catch a glimpse of the red squirrel as it is considered one of the best locations in the UK to see them.
Keswick to Buttermere
Top attractions you can see: Honister slate mine, Great Gable, Dale Head and Bowder Stone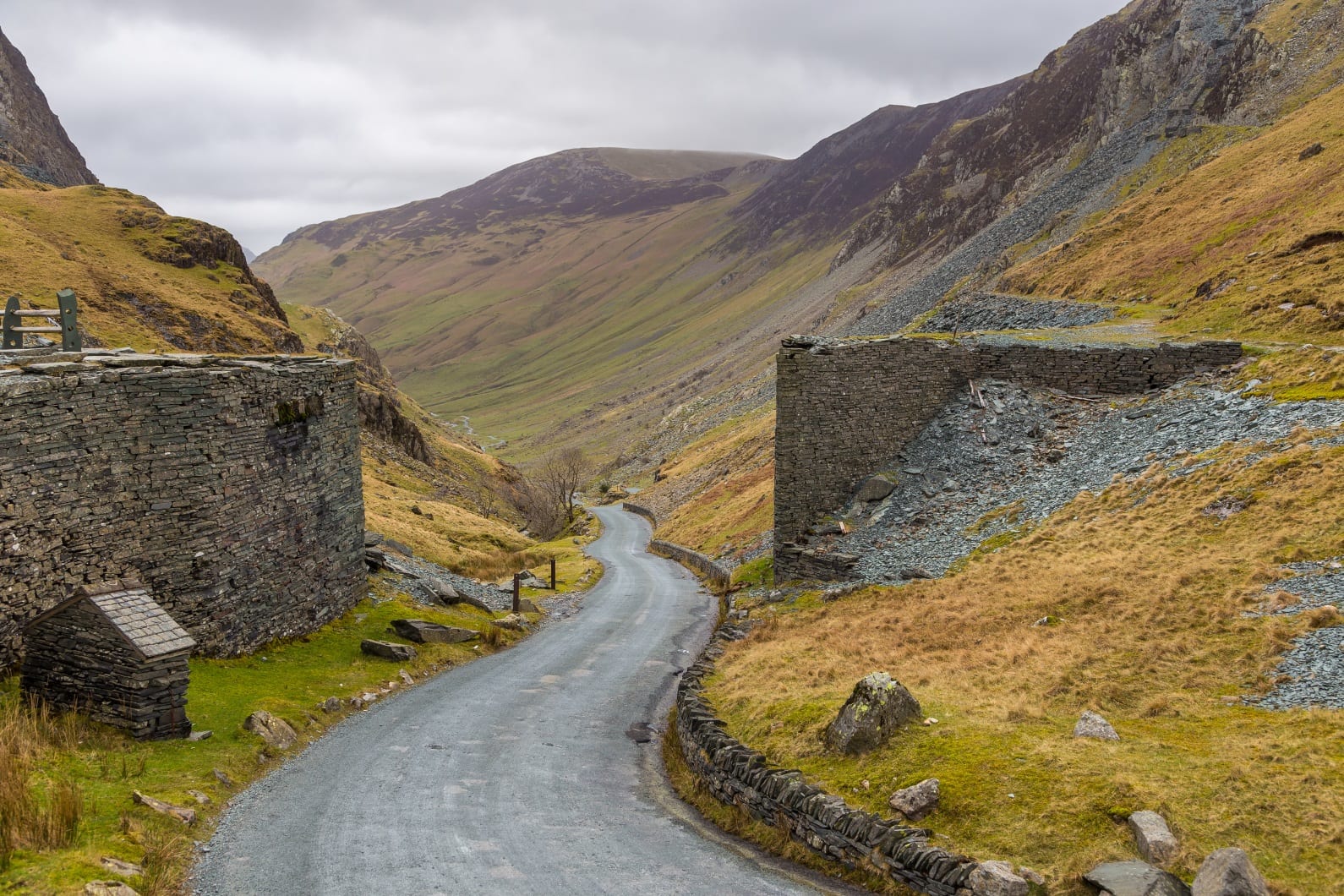 This route takes in Honister Pass which is a mountain pass and one of the classic Lake District routes. You can start this route at Gatesgarth Farm, at the southern end of Buttermere.
With the Honister Pass boasting a summit of 1,167 feet, it is one of the highest passes in Cumbria and is part of the beautiful circular scenic drive from Keswick.
Another popular aspect of this route is the fact that the area isn't as dominated by visitors compared to other parts of the Lake District.
Hatty, who runs the Cumbrian blog Holme & Away, says this route is her favourite route in the county.
"I love this drive because you not only get the highs at the Honister Slate Mine but once you're down in the valley there's a completely different perspective to be had. It's such a varied area; there's something for everyone."
Hatty says that she wouldn't recommend this drive for people who have recently passed, "This drive isn't for the beginner, just-passed-your-test driver. There are lots of twists and turns and you've got to be on the lookout for walkers, cyclists and sheep!"
Travel blogger Zoë Dawes runs The Quirky Traveller blog and she also recommends travelling from Keswick up to Buttermere B5289 via Borrowdale, Seatoller and Honister Pass and back via the Newlands Valley.
"Keswick is a lovely town in the heart of the northern Lake District, and you can spend time at Derwentwater, which has great views down to the Lake towards the dramatic Jaws of Borrowdale. Driving through there, you can stop off at the famous Bowder Stone or one of hotels and pubs for a drink or meal. On past the tiny hamlet of Seatoller and up the impressive Honister Pass (not for the fainthearted).
"You're driving through some of the most magnificent scenery in the UK and get a real feel for why the Lake District is so popular. Buttermere is one of the Lake District's most beautiful lakes; you can walk all around the lake and may even see red squirrels if you're lucky.
"Coming back through the Newlands Valley you see a very tranquil, pretty part of the Lakes and you can stop off in Little Town, where Beatrix Potter stayed and set The Tale of Mrs Tiggywinkle. I love this drive because you get to see all aspects of the Lake District World Heritage Site in one day."
The Yorkshire Dales and North Pennines
Top attractions you can see: North Pennine peaks, Alston, South Tynedale Railway, Epiacum Roman Fort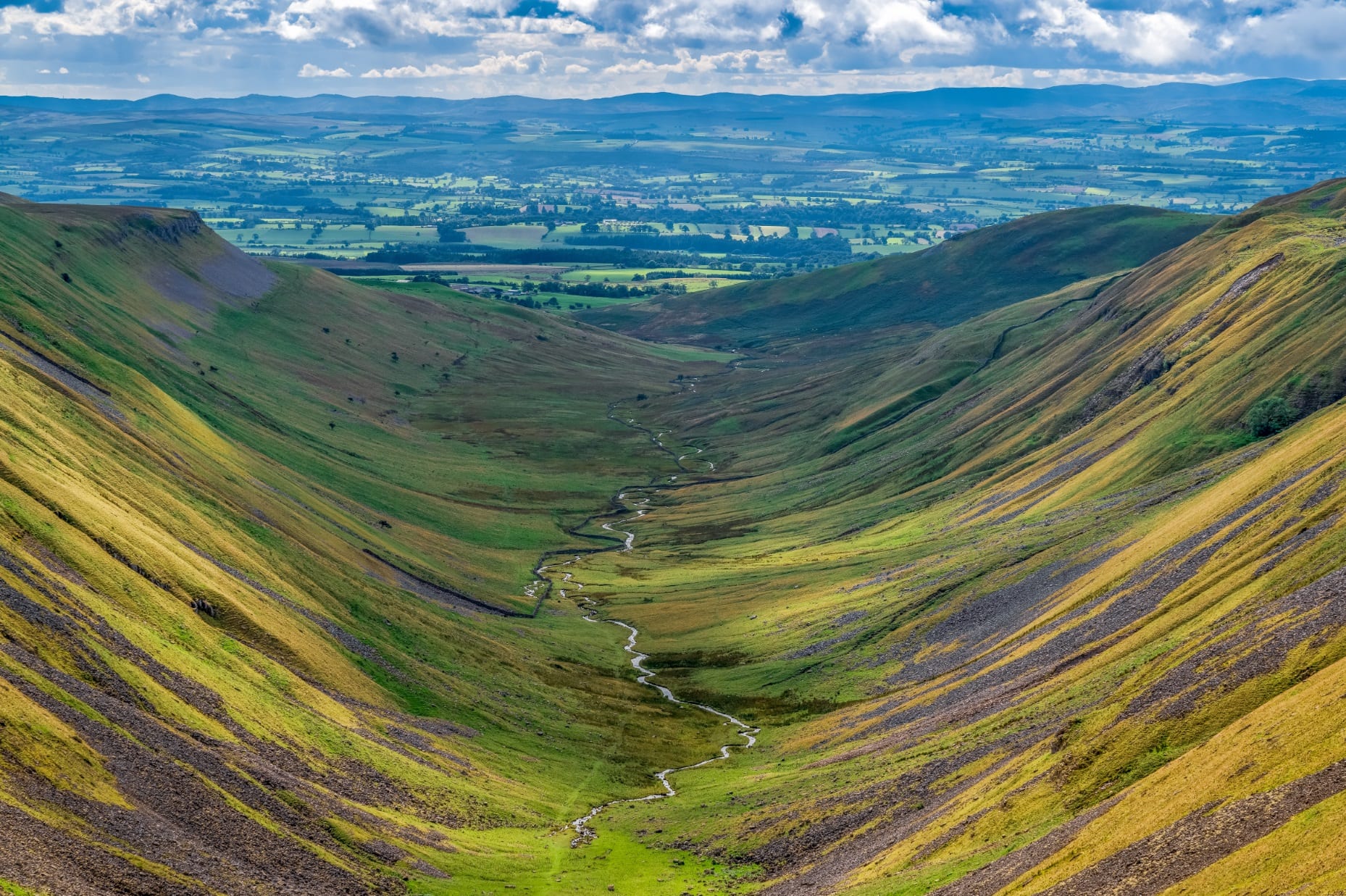 This route starts from Kirkby Lonsdale, which is close to the Yorkshire border and finishes at Penrith. The drive also takes in the picturesque towns of Sedbergh, Kirkby Stephen, Appleby-in-Westmorland and Kirkby Thore.
One of the highlights, however, are the rolling dales and dramatic North Pennine peaks that you can see on this drive. The North Pennines is an area of outstanding natural beauty (AONB) and a UNESCO Global Geopark and during this drive, you will be able to experience everything this distinctive moorland has to offer.
This area of Cumbria is remote and unspoilt, and it provides some of the area's finest walks such as the lofty Cross Fell.
There are lots of places you can stop along the way and we've listed some below:
Alston – a small town full of little independent shops, galleries and eateries.
South Tynedale Railway – offers train rides along the South Tyne Valley.
Epiacum Roman Fort – the remains of an old Roman fort that dates back thousands of years and is located near South Tyne Valley.
The Hub Museum – a museum looking at the region's local history and transport from bygone eras.
Morecambe Bay and the Barrow Peninsula
Top attractions you can see: Grange-over-Sands, Cartmel, Flookburgh, Newby Bridge and Ulverston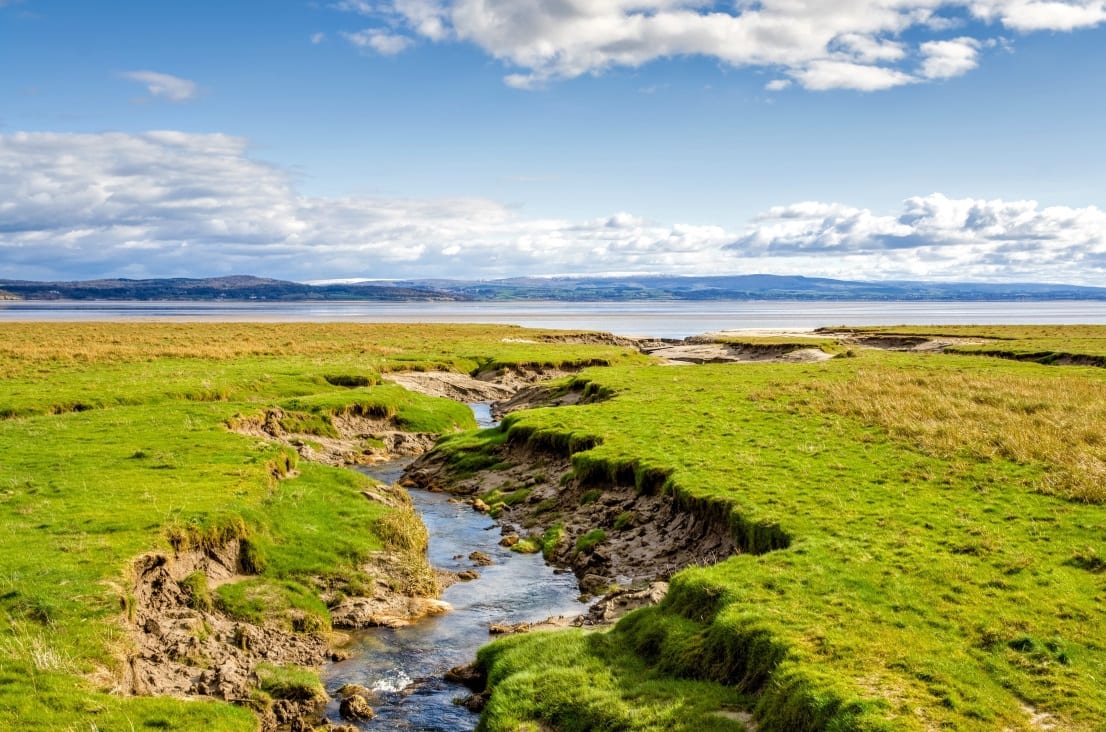 For this route, you will set off from Levens and travel along the A590 and head towards Barrow-in-Furness. Along the way, you will get to stop at some stunning Cumbrian villages such as Grange-over-Sands, Cartmel, Flookburgh, Newby Bridge and Ulverston to name just a few.
This area of south-west Cumbria, known as the Furness Peninsula, juts out into the Irish Sea and is home to some great coastal views. This is something you can experience during your car journey as the wild and diverse coastline is home to the endless sands of Bardsea beach, the limestone pavements of Birkrigg Common with its views of Morecambe Bay and the Lakeland fells.
The area has a rich history and some other ancient and historic sites you can visit include Furness Abbey, Druids Circle, Piel Castle and Ulverston Canal.
Eden Valley
Top attractions you can see: River Eden, Lacy's Caves, Eden Benchmarks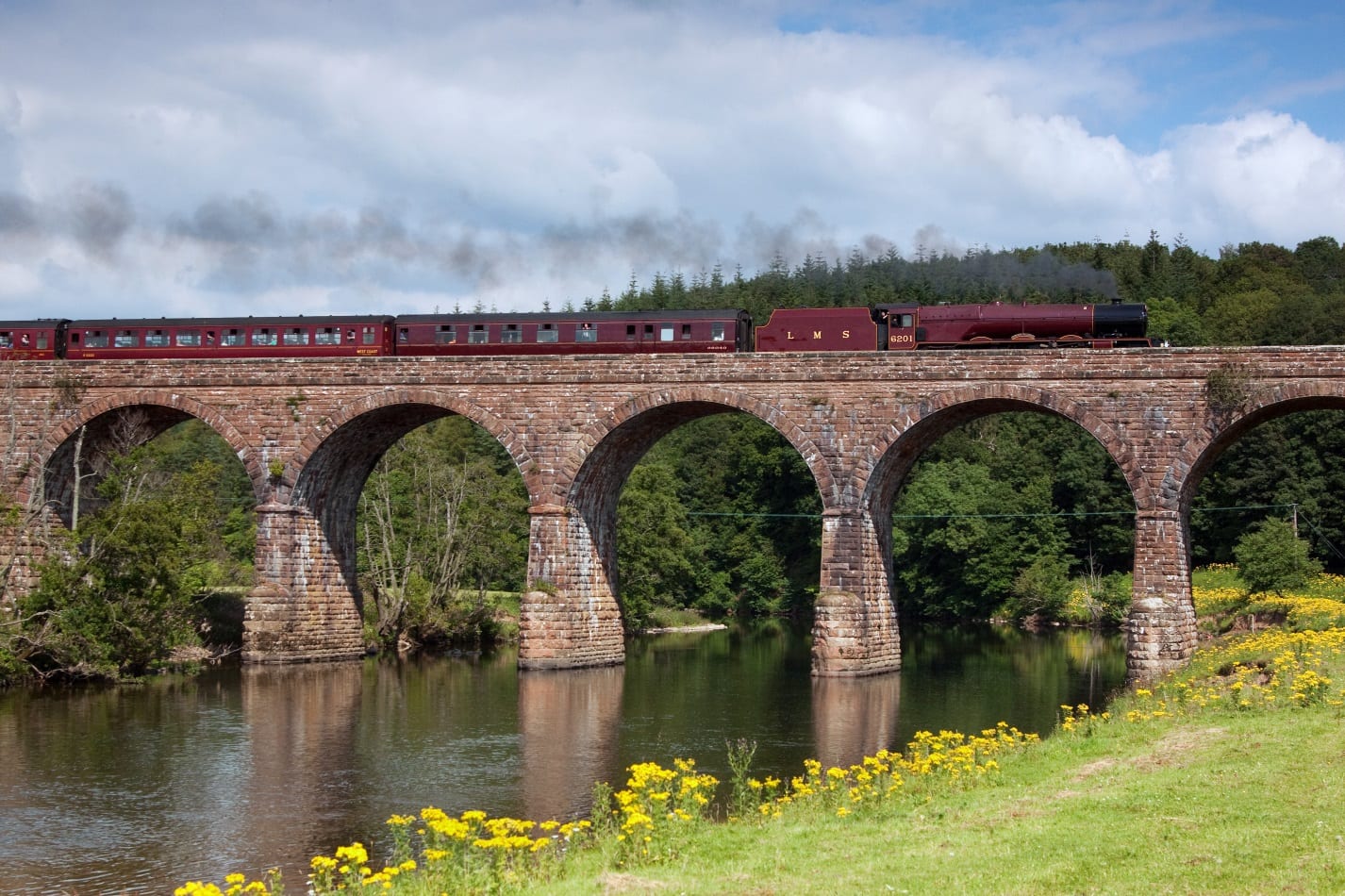 With the Pennines to the east and the Lake District to the west, the Eden Valley offers a great mix of lush green countryside, historical attractions and great towns and villages to stop off at. This could be a reason why Eden Valley has been featured on the Channel 5 series Coast to Coast with Tony Robinson and on the ITV1 series 'Best Walks with a View with Julia Bradbury'.
For this route, you start at Windermere and some of the towns and villages you can head to along this route include the likes of Troutbeck, Patterdale, Glenridding and Ullswater.
Another reason this area is a popular destination is the fact the River Eden is one of the finest salmon and trout rivers in the North of England where you can not only enjoy fishing, but riverside walks as well.
Other great attractions you should look out for along this route include Lacy's Caves, which are carved out of sandstone and are along the riverbank of the River Eden, and the Eden Benchmarks, 10 sculptures that are located in dramatic settings throughout the area.
It is widely regarded that the spring, summer and autumn months are the best times to drive this route.
Just to roundup, here are the best and most scenic drives in Cumbria:
Furness Peninsula to Ambleside
Keswick to Buttermere
The Yorkshire Dales and North Pennines
Morecambe Bay and the Barrow Peninsula
Eden Valley
READ MORE: The most scenic drives in Wales
For more articles like this, take a look at our news section for further advice and insight on a range of interesting topics! And if you are planning to a road trip to Cumbria or somewhere else in the UK where you might need to add new drivers to your policy, make sure that you are covered with our day insurance.

Looking for more UK staycation inspiration?
Check out the RAC's guide to the best UK staycation destinations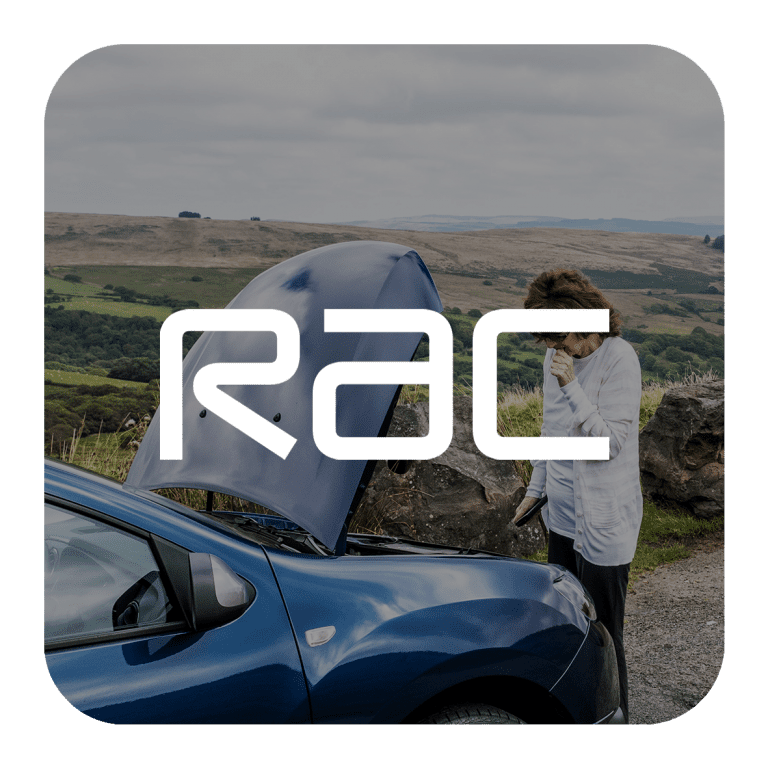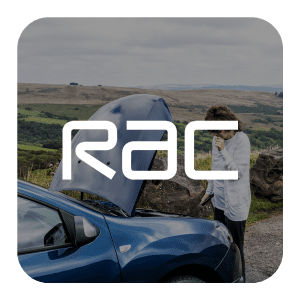 Don't get caught short on your next road trip.
This guide from the RAC explains exactly why it is so important to take out breakdown cover