There is an app for virtually everything these days and with people spending so much time in their car, whether for business, commuting or pleasure, tech firms have been developing apps to make your driving experience even better.
From avoiding heavy traffic and knowing what's wrong with your car to finding free parking spots, there are a plethora of great apps you can use and here we take you through the best car apps available today, for your next road trip or even using temporary business car insurance.
Smart Dash Cam
Dash cam apps save you from having to go out and pay for a hardware camera and there are lots of highly-rated apps out there.
If you need a dash cam but don't want to spend too much money on it, Smart Dash Cam app is a strong choice.
Talking about the app, a spokesperson from Smart Dash Cam said: "It turns your old, unused smartphone into a dash cam to record your journeys. Use Android phones/iPhones camera to record video."
The app allows unused footage to be overwritten automatically if the phone storage is full (Loop recording). There are lots of great features for the app such as maps, recording with sound, a speed gage, GPS position information and a timestamp.
Users can upload the video to YouTube, cloud share services or share the footage with other people. You can also save important events as evidence.
How can I download Smart Dash Cam?
Free to download on the App Store and Google Play.
YourParkingSpace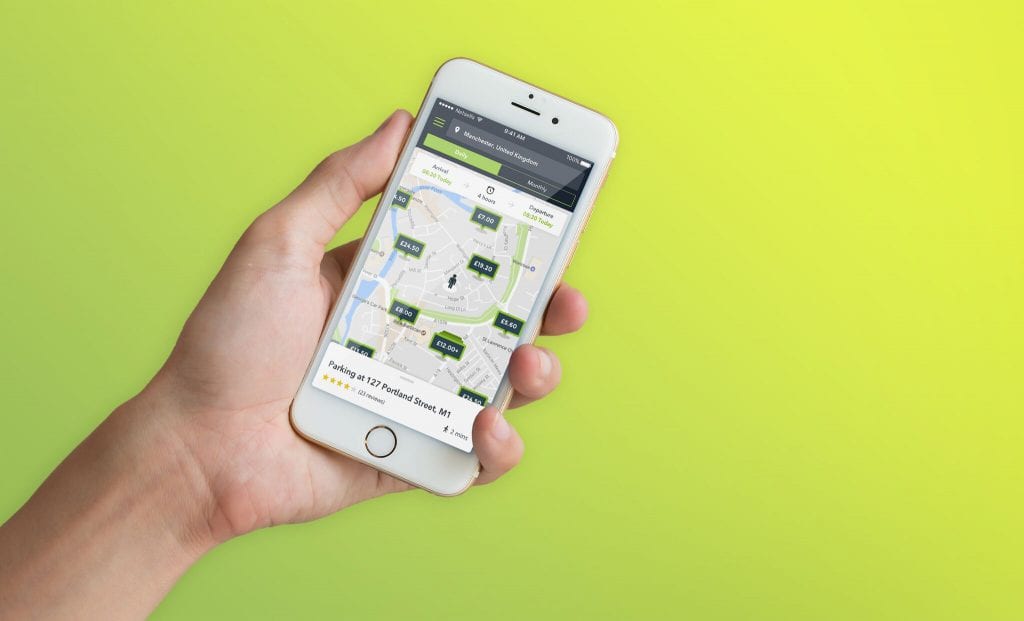 Parking is one of the most stressful and difficult parts of driving and with more cars on the road today than ever before, this issue is on the rise.
Fortunately, in the digital age that we now live in, there are solutions to some of the most common problems we encounter, and parking is one of them.
YourParkingSpace was founded in 2013 and is an online marketplace that features driveways, private off-street parking spaces, lock-up garages and spaces from commercial car park operators and businesses. It has over 250,000 hourly, daily and monthly parking spaces UK-wide.
The app allows customers to pre-book their parking space in advance. It also allows customers to extend their parking time if they are late back to their vehicle, rather than having to guess correctly beforehand how much time they might need.
Other notable additions include a book and pay feature and a one-click re-booking functionality. Meanwhile, customers can also compare spaces by distance, price and features such as whether it's undercover.
Harrison Woods, managing director at YourParkingSpace.co.uk, said: "Mobile has become an increasingly significant influence on consumer behaviour in recent years and it continues to be a key area of focus for the company. We have integrated the newest technology along with user feedback to develop our app which focuses on creating greater flexibility and the most convenient parking experience for our customers."
How can I download YourParkingSpace?
Free to download on the App Store and Google Play.
PetrolPrices.com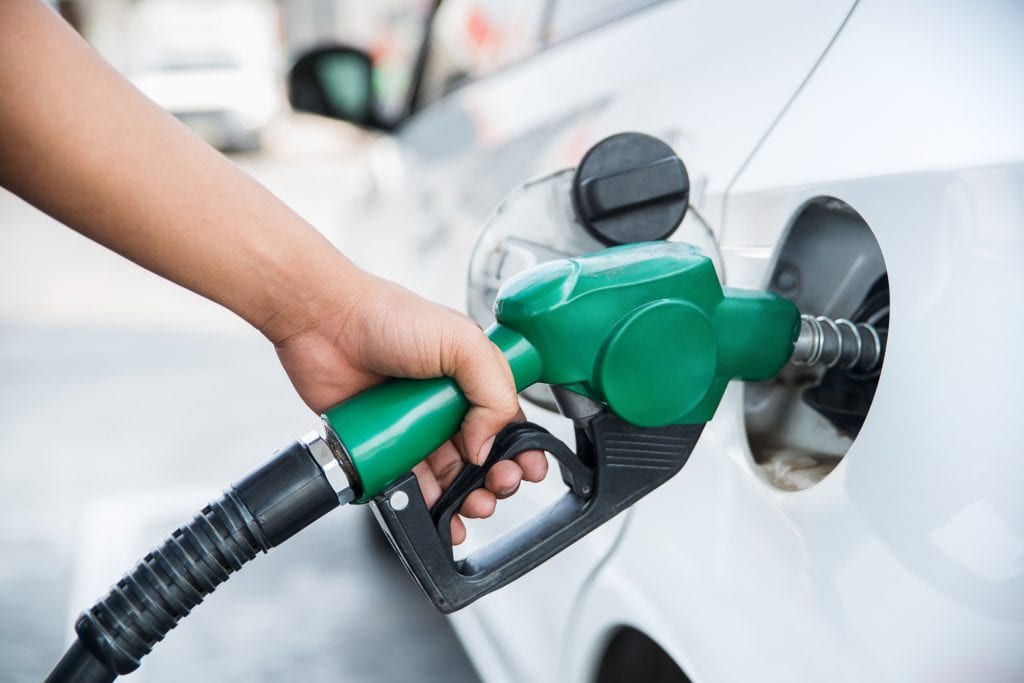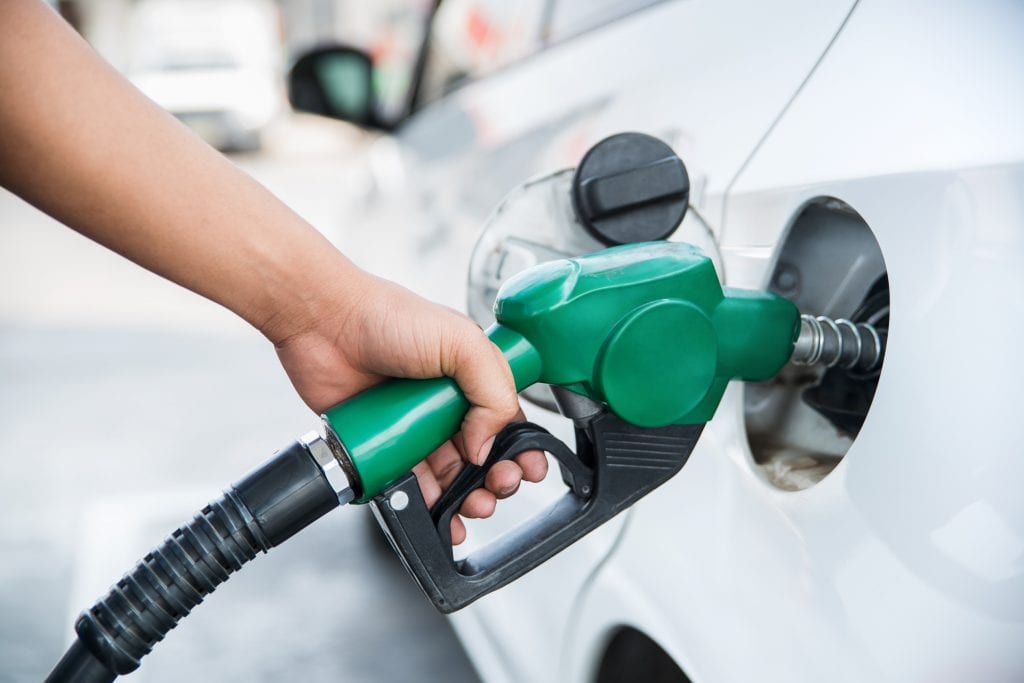 Learning to drive can be costly as you have to pay for lessons and look at buying https://www.dayinsure.com/news/faq-owning-your-first-car/your first car, but there are ways to make this experience more affordable as there are lots of options for temporary learner driver insurance and apps that can help you save money.
One such app is PetrolPrices.com as it allows you to compare petrol, diesel and premium fuel prices so you can find the cheapest. The app is used by more than 2.1 million UK drivers and it could save you over £220 a year.
One of the straplines the app uses is that it could help you save money and time at 98% of petrol stations across the UK.
Users can rant and rave about petrol stations they have visited by using the reviews section of the app and you can even update prices if you see something incorrect.
How can I download PetrolPrices.com?
Free to download on the App Store and Google Play.
JustPark
We're on a mission and we've got the crowd behind us! @Crowdcube just published an article exploring our progress to-date and our company plans. "Transforming #mobility with JustPark": https://t.co/xH7mOmeh96

— JustPark 🅿️ (@JustPark) September 26, 2019
JustPark is reinventing parking for the digital age as this hugely popular app helps over 3.7 million drivers search and find a space in seconds, with 50,000+ locations available to reserve and pay for in advance.
JustPark's app is being used to park a car every 3 seconds, with 150,000+ customers joining the platform each month.
Jonathan Devo from JustPark told us a bit more about the app and how it can improve your driving experience.
"Ultimately, it's the role of a cashless payment service to make paying and parking as seamless and convenient as possible, all within one app. Drivers are looking for simple experiences. That is why we are focused on optimising the booking process. By pre-booking parking, you can guarantee a space when it's busy, save money, avoid the hassle of looking for a space as well as pay or extend your parking in a flash. We hope that once drivers give JustPark a try, they'll discover that we offer that best-in-class experience.
"We recommend people use the JustPark app because it's the most convenient and smartest way to book and pay for a parking space."
How can I download JustPark?
Free to download on the App Store and Google Play. People can also book and pay for spaces using their website on desktop devices.
Waze
View this post on Instagram
Waze is the largest community-based traffic and navigation app in the world.
It allows users to crowdsource information and work together to improve their daily journeys and its success is evident with more than 115 million drivers sharing insights via the app and over 270,000 active users in London alone.
The app has more than 200,000 local map editors and this means that drivers can access local knowledge regarding roads they will be driving on.
Users can report accidents, road works, heavy traffic and lots more so other drivers using the app can take a different route and not get held up.
How can I download Waze?
Free to download on the App Store and Google Play.
Drivemode
Founded in 2014, Drivemode is seen as one of the best car apps as it is changing the way drivers use technology in the car as it simplifies how you manage calls and messages while driving.
It offers a mobile-based connected car platform through consumer-facing apps, driver assistance, analytics for fleet managers and a bring-your-own-device connected car solution.
The way the app has been built it allows you to answer calls safely and send or hear text messages with its voice-enabled commands and large buttons letting you focus on driving.
The safe driving app has been downloaded more than 2.5 million times and in over 150 countries as well.
How can I download Drivemode?
Free to download on the App Store and Google Play.
For more tips, guides, and advice, make sure to check out our news centre.