The summer is, of course, a glorious time of year, bringing along great weather, barbecues, and road trips. One of the side effects of the hotter temperatures, however, can be the impact it has on your car. We all know the awful feeling of stepping into a boiling hot vehicle and desperately trying to cool it down. While air conditioning can be an option if yours works well, what other options are there? Well, there are a number of things you can do before even setting off that will help immensely. In this guide, we present some top tips that you can implement to keep your car cool – perfect for those who want to buy 1 day car insurance for your summer road trip!
Park in a shady area
First things first, if you can, you should try and park your car away from the glaring sun. Hassan from the car news and reviews website AutosCommunity, recommends this as one of his top pieces of advice for keeping the car cool: "If you can, park in a shaded area. You'll be relieved to enter a cooler car upon your return." It doesn't take a rocket scientist to figure out why this will be helpful but it's surprising the number of people who park their car in full glare of the sun when there are shady alternatives.
Put up a sunshade or window visor
Windows can act as a magnifying glass for the sun, turning your car into a boiling nightmare on a hot summer's day. One of the best ways to counteract this, as Hassan recommends, is to put up a sunshade or window visor: "Try putting up a visor or sunshade when you leave your car for an extended period. You can also make things even more comfortable for yourself by putting up a sunshade in your rear window." This is particularly good advice when travelling with small children, helping to keep them comfortable and happy on the road.
Car Shades knows a thing or two about the subject, with their shades being made to fit your car make and model exactly. If you think a sunshade might be useful for your car, take a look at their website, enter your car's details, and get a quote for your own custom shades!
Use a dashboard shading mat
Another of Hassan's top tips for keeping your car cool this summer regards using what is known as a dash cover or dashboard shading mat: "Dash covers prevent sun damage on sensitive vinyl, as exposure to the sun can cause cracking and tarnishing." This can really help make your car more comfortable to be in when the weather is hot, reducing the intensity of the heat as you will not have to touch and be around boiling hot vinyl surfaces. And, as Hassan mentions, this also protects your car in the process.
Cover your steering wheel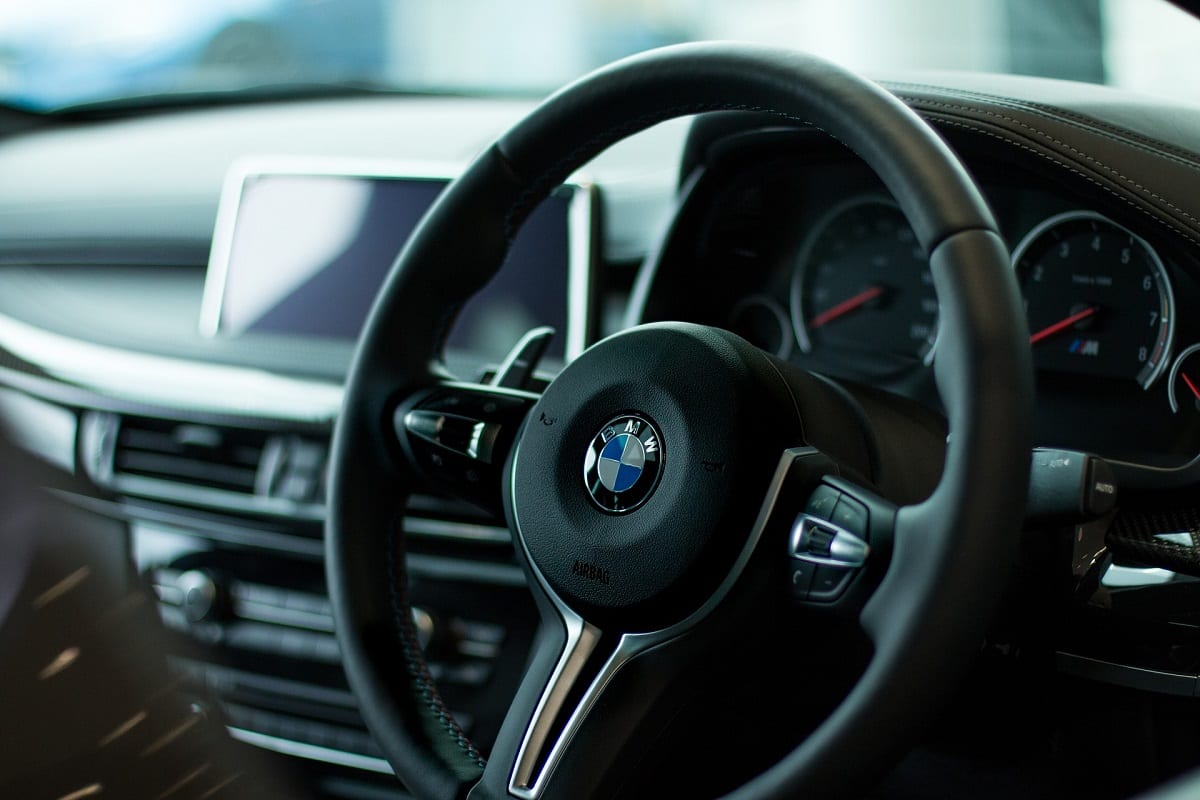 Covering your steering wheel is another important tool to add to your arsenal when it comes to combatting the summer sun. You can do this simply by covering your wheel with something like a towel, making your wheel cooler to handle when you return to your car. Popular Science offers a neat trick for how drivers can protect their steering wheel from the sun, advising to simply turn the wheel away from direct sunlight when parked. This might seem like a small measure, but all of these little moves contribute to providing relief from the heat.
Know when to use air conditioning vs open windows
Depending on the quality of your car's air conditioning, you will want to know when to use it vs when to open your windows. Whatever you do, don't use both at the same time as having the windows ajar will stop the AC from working properly while still using up energy. A good idea is to open the windows initially as you take off, funnelling cool air in but then switching to air conditioning for the rest of your journey. Just make sure those in the back receive sufficient ventilation, especially if there is a dog in the boot.
Bring ice packs
While this next tip won't keep your car cool, it will certainly help to make things better for those inside! When planning a significant journey during hot weather, make sure that you bring along with you some ice packs, stored in a cool box. Keep this close at hand for passengers so that they can cool themselves down by placing the ice pack on their brow. This is a particularly good idea when travelling with children – the last thing you want is fussy toddlers in the back as this will increase your stress, making the heat harder to bare.
Tips for keeping your car cool this summer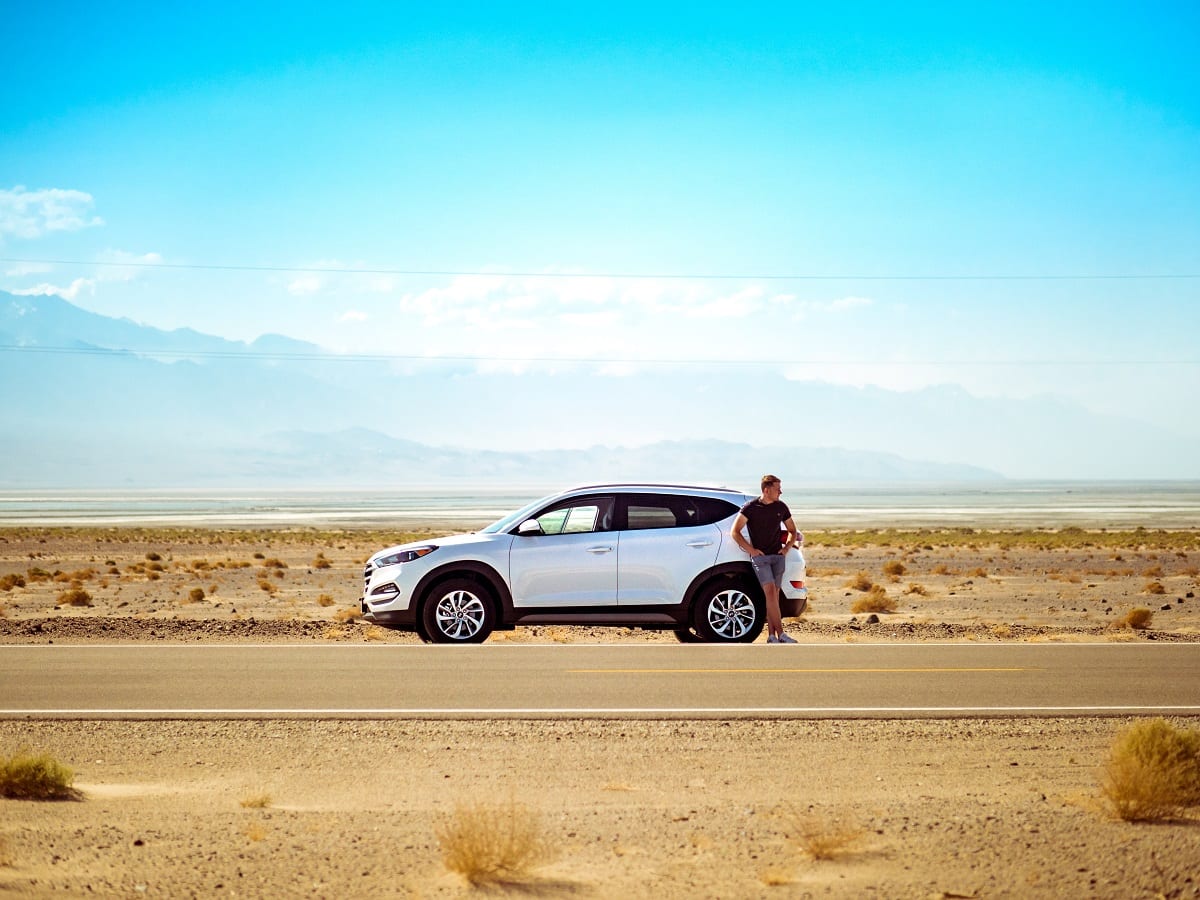 Park in a shady area
Put up a sunshade or window visor
Cover your steering wheel
Use a dashboard shading mat
Know when to use air conditioning vs open windows
Bring ice packs
We hope that the above tips and advice have been useful. Fingers crossed you will be able to implement them this summer and keep your car cool in the process. Don't forget to take a look at our other articles for further advice and insight on a range of interesting topics!
And if you are planning to drive in one of mainland Europe's hot summer destinations, make sure that you are covered with our temporary European car insurance.