Buying your first car is an exciting time. The freedom that accompanies passing your driving test is unlike any other and with a world of possibilities at your fingertips, it's essential that you have a reliable vehicle to get you there. Whilst you may only have a small budget to start with, there are many different makes, models and methods of purchasing your first car that can provide you with exactly what you need to take to the roads.
As a new driver, it is important to remember that practice makes perfect and whilst you may have passed your test, you will frequently be presented with new challenges when driving. Whilst you should drive with confidence, becoming cocky on the roads can cause problems for both yourself and other drivers. Before making a major investment on a car, purchasing temp cover will allow you to build up your competence on the road, allowing you to become self-assured that you can tackle the roads by yourself.
If you're unsure of what to look for when purchasing a new car, check out our tips and tricks below. From help planning your budget to important things to look for, this essential guide will provide you with everything you need to know about purchasing your first car.

Budget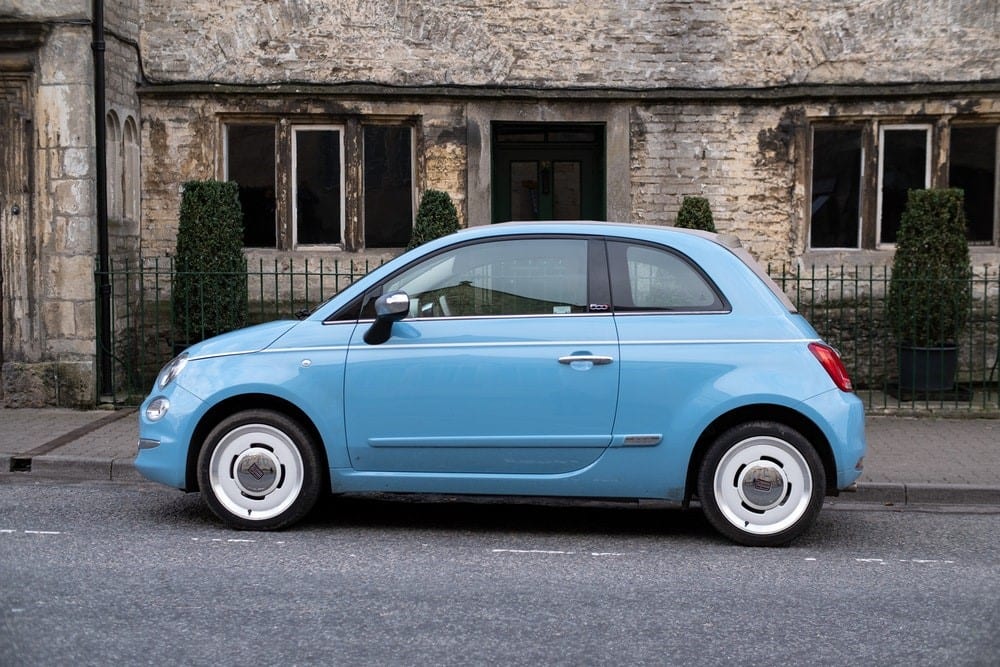 Whether you're passing your test at 17, 27 or 37, you needn't spend a fortune on your first car. Not only is it likely that you'll want a newer model in a couple of years, but your insurance will be higher, which is an important thing to consider. On top of MOTs, services and topping up your fuel on a regular basis, the cost of running a car can soon add up, so adhering to a budget is crucial.
READ MORE: FAQ: Buying your first car
Making a budget
Before you finalise any decisions, you need to work out how much money you have to work with, both short term and long term. Although the initial commitment to a car purchase may seem expensive, you will need to also think about the monthly running costs, including insurance and fuel. Sit down with an experienced driver who can provide their own insight and experience in this field, whilst offering advice as to how much you should put aside each month for your car.
Once you've looked at your existing monthly outgoings and ingoing's, you can begin to put together a potential budget for your first car. This shouldn't stretch your money too far, as it is important to be able to put money aside in case of emergencies, such as if you breakdown or need a new tyre. These things are unpredictable, this is something to consider in your budget also.
Insurance
When you're a new driver behind the wheel for the first time without supervision, buying car insurance can be expensive. According to Confused.com, the "the most common age to pass your practical car driving test in the UK is 17". However, the "average comprehensive policy for a 17-year-old costs £1,855 which is £256 more than 21-year-old drivers pay and £1,081 more than the national average." Because of this, making sure that you shop around in order to find the best policy for you is essential.
Whilst testing cars, especially when bought from a private seller, purchasing temporary test drive insurance will cover you. This can also be useful in the days or weeks after passing your test if you're planning on sharing a vehicle with your parents or partner. Whenever you drive a car, it is essential that you're covered by an insurance policy, so day insurance is a good choice that many people opt for.
There are lots of different things to think about when it comes to insurance and finding a policy to suit you can sometimes be difficult. Most insurance companies will offer you the choice to pay a lump sum that will cover you for a year or a direct debit that breaks the payment up. This allows you to work out what works best with your budget, providing you peace of mind that you'll be able to keep up with the payments.
Other costs
The everyday cost of a car can come as a surprise, especially if this is your first time topping up your fuel. Petrol and diesel prices can fluctuate depending on where you're situated in the country, and the amount of fuel that your car will require can also vary from engine to engine. Depending on how often you use your car and the length of the journeys that you undertake, fuel is likely to be your biggest regular expenditure, so it's important that you find a model that is cost effective.
Although buying a new car is a large expense, one that is often disregarded by first-time drivers, it does mean that your car does not have to undergo an MOT. These are a necessary requirement and must be passed each year in order for your car to be deemed roadworthy. Depending on how well looked after your car is, an MOT can end up quite costly. Before arriving at the garage, a quick interior and exterior clean, a look under the bonnet and a test of the handbrake, brakes and steering wheel can prevent any surprising faults arising, hopefully stopping your wallet from taking a harsh and unexpected hit.
One of the easiest ways of making sure that your car passes its MOT is by staying on top of services. Scheduling a regular service once a year will allow your car to stay in top condition, with areas such as the oil, air conditioning system and brakes checked by a qualified mechanic. Although you may come away with a couple of necessary changes to your vehicle, such as new wheels or other chargeable extras, it's always better for these to be sorted out before your MOT.
An extra cost that not many first-time drivers will think about is parking, especially if you live in a built-up residential city or large town. Some locations across the country will not have residents parking and if you're using your car to drive to work, a parking permit may be something for you to consider. These can sometimes be expensive, so making a yearly permit may save money in the long run. You can find out the parking regulations for your local area on your council website, with additional information for permits also available.
The car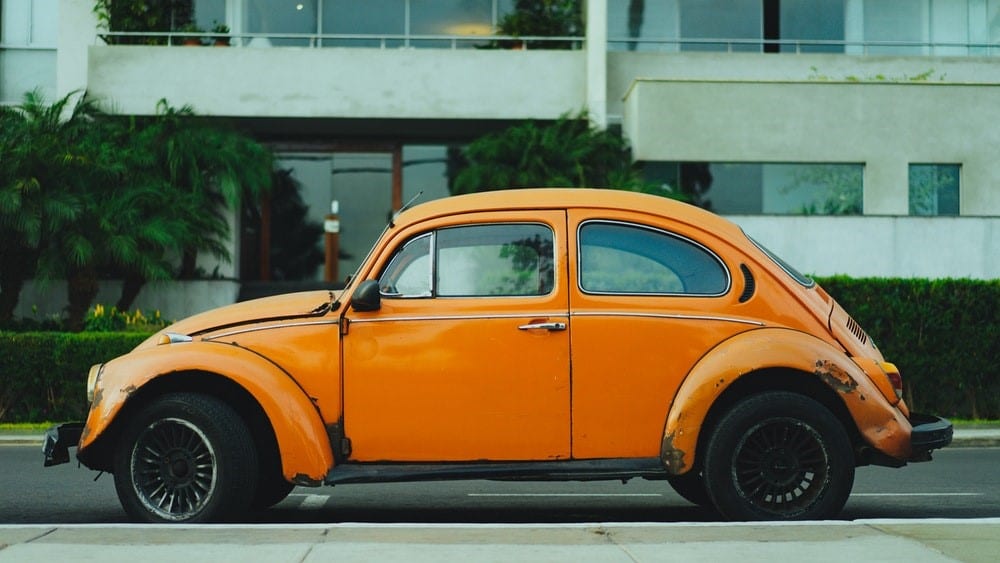 Exciting, overwhelming and sometimes difficult, there are many different things to think about when it comes to purchasing your first car. Whilst it is likely that you've only driven one or two vehicles up to this point, your choice of car will decide what you'll be manoeuvring around for the next couple of years, so you need to feel confident, comfortable and happy with your decision.
Although there are many different makes and models for your to peruse, there is also a variety of different ways for you to fund your purchase, from loans and leases to private sellers and large dealerships. It's all about finding the best fit for you, and in order to do so, you'll need to shop around.
Picking your car model
When buying your first car, the appearance may be your first priority. However, you should also bear in mind the safety aspect of the model, opting for substance over style. Having a reliable car is crucial, especially if you're planning on using it as your main mode of transport. Whether you're buying new or used, there is a variety of different features for you to keep an eye out for in order to ensure that you feel confident on the roads. In our survey, First Loves: Facts about the UK's First Cars, we found Ford Fiestas are the most popular model of first car.
Although larger vehicles may look safer, if you've recently passed your test in a smaller model, they can be hard to get to grips with. Choosing a smaller model to help you get from A to B whilst not being too difficult to handle will make you feel more self-assured on the roads. Plus, if the car is a similar size to that of your driving instructor, you will already have the special awareness required to competently complete manoeuvres.
Buying a used car
The best way of starting this process is by searching online. This way, you can get a feel for the type of things that are on offer to you and look at the specifications for various vehicles. It's important to note that if you're planning on buying straight from a dealership that the car's value depreciates from the second you drive it home. As a result of this, if you are on the hunt for a car with newer technology or a design that you prefer, consider buying a slightly used car to see a large difference in price.
When shopping for a used car, you should aim for a car in the best condition with the lowest mileage at the smallest cost. The car should come fully equipped with all its paperwork, as this will tell you any problems it has, whether it has stayed up-to-date with things such as its services, oil changes and maintenance. Before committing to the purchase, you should buy temporary car insurance and take it for a test drive. This will allow you to check all the controls and listen out for any potential red flags, so you should bring a friend or family member with driving experience along for a second opinion.
As this is your first time buying a car, working out whether your purchase is good value for money or if the car could have problems in the near future can be difficult. A local mechanic will be able to give the car a once over as part of a pre-purchase inspection. They can point out any potential issues and give you advice on your purchase.
Buying a new car
That being said, buying a new car can provide you with peace of mind. A benefit of the car having no previous owners is that you know that it is in top condition and has nothing wrong with it, including if it has been in previous car accidents or is stolen. If previous owners handled the car recklessly, it is likely that you'll experience problems with components, including having to repurchase elements before the recommended timeline. Although it may be the concept of getting to finetune the specification of the car to your tastes that allows you to take the purchasing plunge, knowing the car's history is equally as important.
As a first-time driver, it is unlikely that you'll have a big budget to spend on your first car. However, although the initial down payment on a new car may seem extortionate, you can save money in other areas, including not having to pay for an MOT and having the protection of a warranty from the dealership.
An essential guide to buying your first car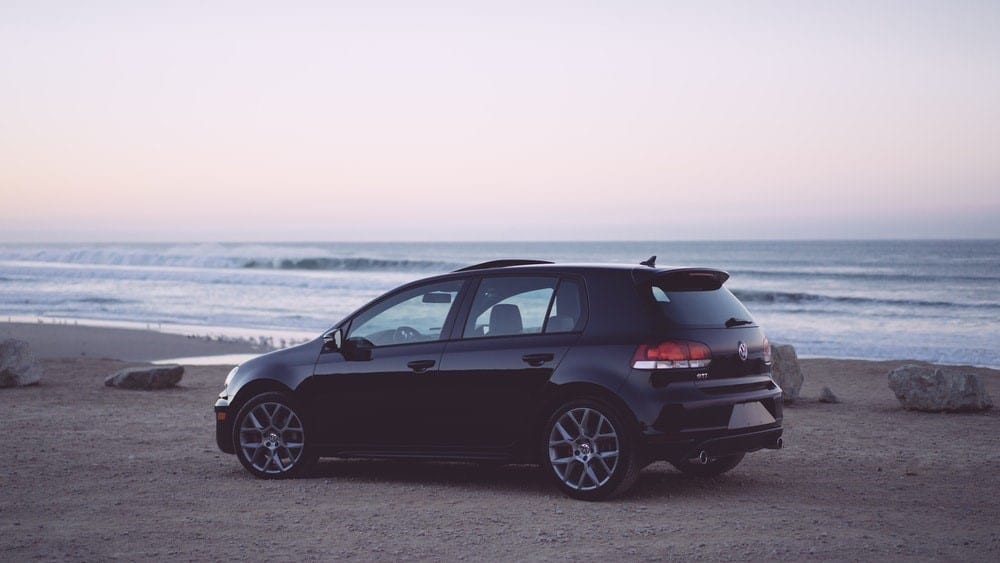 Buying your first car is a brilliant milestone to reach and is a fantastic way to gain freedom. However, there are many different things to consider before committing to a purchase. If you're beginning your search for your first car soon, be sure to take in the advice listed above. We've included a list of some of the most essential things to remember when buying your first car below:
• Make sure you can afford it
• Set aside money for car emergencies each month
• Shop around for different insurance policies
• Know when the car's MOT is due
• Schedule a yearly service to check the running condition of the car
• Look at parking permits
• Consider the safety aspect of the car
• Take the car for a test drive
• Book a pre-purchase inspection for a second-hand model
• Make sure second-hand cars have all their paperwork
• Visit your local dealerships to see what's on offer