Fancy a European road trip and looking for ideas?
Driving through the continent has so much to offer, including awe-inspiring landscapes, local cultures and mouth-watering cuisine. Thanks to ferry crossings and the Eurotunnel, crossing the Channel is easy.
So where should you go? In this article, we'll share four ideas for European road trips that you can start from the UK. And at the end of the page, find our best advice on getting ready to drive in Europe.
Calais to Franche-Comté, France
Start this road trip to France from the UK by taking the ferry from Dover to Calais. After this, you'll drive from the English Channel in the northwest, across the length of France and end in Franche-Comté, a region near France's border with Switzerland in the east.
When you arrive in Franche-Comté, you'll unwind in the peaceful landscape and rural way of life set against the Jura mountains. And if you time your trip right in spring or summer, you'll be able to taste the best of the local produce – including the town's famous Comté cheese.
During your journey you'll pass through Reims, giving you the perfect excuse to stop and enjoy wine from the region's many world-renowned vineyards. If you'd rather extend your trip, why not visit the famous city of Lyon? Just over two-and-a-half hours away by car, you can meander through the Old Town and explore the largest Renaissance neighbourhood still intact today.
Bern to Montreaux, Switzerland
Switzerland is a relatively small country yet, even on a short road trip route like this one, you'll experience sights that you'll remember forever.
You'll need to start this road trip to Switzerland from the UK by passing through France after taking the ferry from Dover, so why not make this trip after driving from Calais to Franche-Comté?
Bern is your first stop after crossing the border, a city that offers a highly cultured history with picturesque views of the surrounding countryside. You'll enjoy plenty of stunning mountain vistas and majestic lakes as you drive parallel to the Alps making your way to Montreaux, sitting at the foot of the Alps and Lake Geneva.
To drive on motorways in Switzerland, you need to have a special sticker on your car called a Swiss Motorway Vignette. Don't fret about getting one of these in the UK, as you can simply purchase one at customs when you enter the country.
Bilbao to San Sebastian, Spain
While the direct drive from Bilbao to San Sebastian takes just over an hour, taking a more leisurely pace will give you ample chance to enjoy everything that the Basque Country has to offer.
Kick off this road trip to Spain from the UK by getting the ferry from Portsmouth to Bilbao. You'll travel east along the Atlantic coast, stopping in scenic Basque towns and villages as you make your way to San Sebastian – home to the second most Michelin stars per capita in the world.
You'll have so many towns and villages from which to choose. There's Guernica, the beautiful and historic subject of one of Picasso's most famous paintings. Love beaches and seafood? Then be sure to visit Lequeitio. a small coastal town roughly 50 kilometres east of Bilbao. And if you're looking for some breathtaking scenery, then prepared to be amazed by Zumaia's incredible rock strata, called 'flysch'.
If you want to extend the length of this road trip, consider passing south through Vitoria-Gasteisz earlier in the journey. Visit the medieval quarter and marvel at its impressive architecture, with buildings including the gothic Santa Maria Cathedral and the Church of San Miguel with its magnificent early-baroque altarpiece.
The Flower Route and Amsterdam, the Netherlands
Thanks to great links by ferry and via the Eurotunnel, a road trip to Amsterdam from the UK is easy to do. It only makes sense to drive along the country's fabled 'Flower Route', which lets you see the countless fields of colourful tulips, hyacinths, narcissi and daffodils along the way. Travel in April or May to see the flowers in full bloom.
You'll start at Hook of Holland, after taking the ferry from either Harwich or Hull. From here you'll visit the close-by Naaldwijk, renowned for its many greenhouses and auction houses. The next stop on your journey is Leiden, roughly 40 minutes away. In the city centre, you'll find the Hortus Botanicus – the oldest botanical garden in the Netherlands, which showcases more than 10,000 flower varieties from all over the world.
From here, drive north for half an hour to Lisse. This quaint town is home to the Keukenhof, the world's second-largest flower garden. With more than 800 different varieties of pastel-coloured tulips to see here and fascinating talks on flowers every week, you're sure to leave with a deepened appreciation for these natural wonders.
Next up is the artsy northern town of Haarlem, where floral-themed artworks enrich the walls of the Frans Hals Museum. It's also the endpoint of the annual Flower Parade, where you can see a marvellous procession of flower floats if you time your visit right.
At this point, you'll have finished the flower route. However, with Amsterdam so close by, it would only make sense to visit! With its charming canals, world-class museums and green spaces, it's easy to see why this elegant city is such a popular tourist destination.
Get ready to drive in Europe
It's smart to check the UK Government's travel guidance when choosing which countries to visit for your road trip. Pay careful attention to what documentation you need for driving. Depending on where you go and for how long, you may need an International Driving Permit (IDP).
You should also make sure that you have the right insurance cover. Check your annual policy – even if it has Euro cover, it may only extend as far as third-party cover. For the peace of mind that will let you relax and truly enjoy your trip, it's best that your coverage is fully comprehensive.
That's where Dayinsure can help. We offer fully comprehensive temporary European car insurance that gives you the exact cover that you need, from one hour up to 30 days.
If you're borrowing someone else's car, then our short-term car insurance with Euro cover added on may be a better option. Planning on touring Europe in a motorhome? Then check out the EU cover options on our temporary motorhome insurance!
Get a free quote and you could be covered in as little as 15 minutes!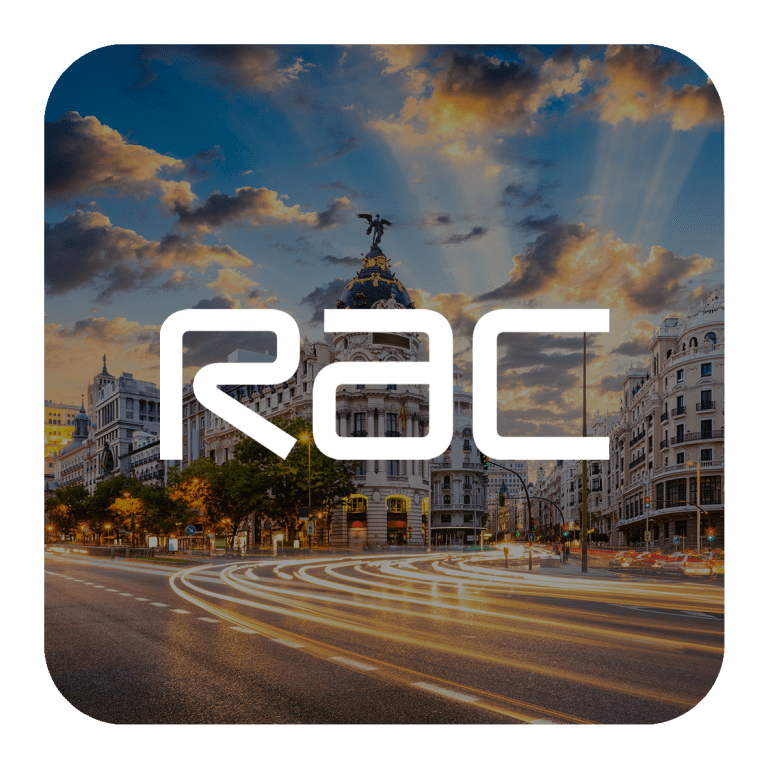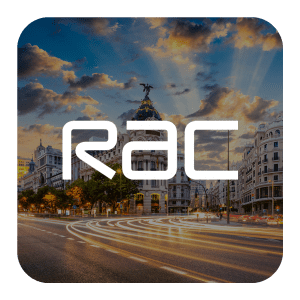 Thinking of driving to Spain?
Check out the RAC's ultimate guide to driving from the UK to Spain

Planning your next European road trip?
Make sure you know everything you need to know about driving in the EU after Brexit with the RAC here