Doing anything with young children always adds a little extra to the equation and driving is no different. After securing your temp car cover, you might now be thinking about how to keep your child comfortable on the road. After all, we all want to make sure that our little ones are happy and can enjoy a peaceful journey. No matter if you are thinking about those little weekly excursions or are planning a longer, UK road trip with your infant, there are certain things that can be done to make life easier. In this guide, we are going to offer some advice and top tips for driving with small children, so that you are well equipped for the road ahead.
Bring snacks on long journeys
If you and your child are going to be on the road for a while, it might be a good idea to bring a few snacks along with you. Rachel Bustin from the aptly-named family lifestyle blog, Rachel Bustin, has some top advice along these lines: "When driving with young children, my top tip is to go prepared with lots of snacks and a busy bag of car-friendly activities to do. Snacks will keep them occupied and avoid boredom and hunger setting in."
Of course, this doesn't have to be unhealthy snacks, having a mix of healthy bits and pieces go a long way to creating a pleasant journey as the team at Mommybites – an online parenting resource – explained when speaking to us: "Avoid high-sugar treats that will lead to inevitable sugar crashes while you're travelling. Instead, opt for healthy, wholesome snacks that your kids will still enjoy."
Where should these snacks be kept? Well, Sam from the family travel blog Travelling With Our Kids advises the following: "Depending on the age of your children, either have the snacks near to you (or your passenger) or next to the kids in the back if they are older. I always find it stops the moans of 'I'm hungry' happening. Obviously, you need to make sure they don't eat all the snacks in one go."
Car-friendly activities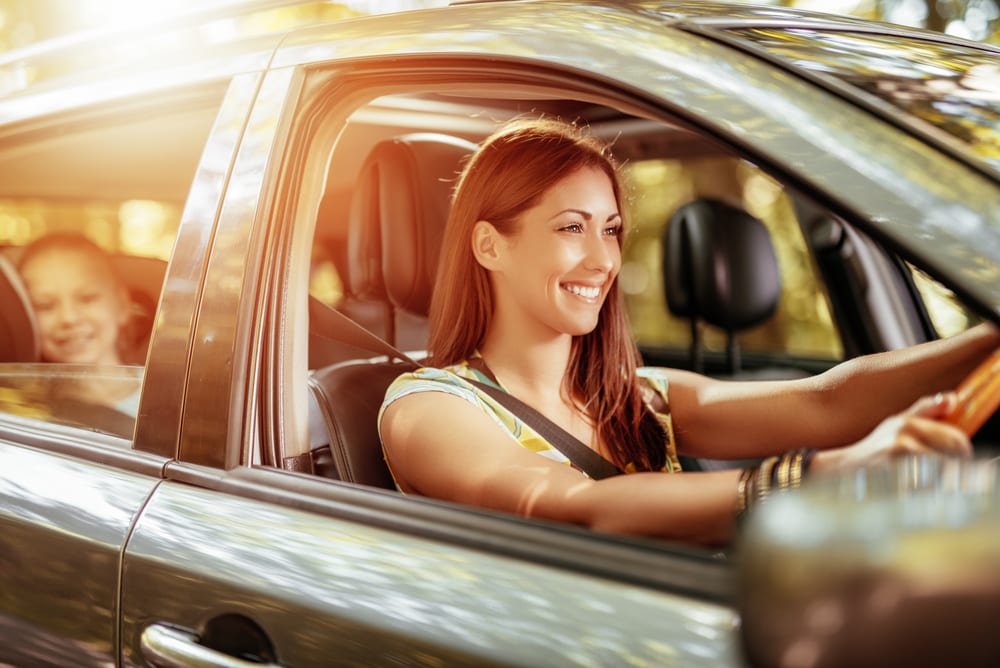 Another way to help ensure you have some peace on the road when driving is having a host of car-friendly activities to enjoy along the way, especially for those longer car journeys. The team at Mommybites offered this as one of their top tips when speaking to us: "Usually, entertained kids are quieter kids, so bring fun toys and activities for the road. Pack toys and colouring books. Bring travel games. And for longer trips, download movies, etc. on iPads. Make sure each of these is age-appropriate and engaging."
Rachel from Rachel Bustin also suggests a few more classic activities that parents can entertain children with, such as: "nursery rhymes and songs set up to sing along in the car, and playing games like I spy, which is always a winner."
Plan plenty of stops
Planning your journey is a big part of driving with small children as you will want to make sure you factor in numerous stops along the way when travelling long distances. Karen from the parenting travel blog Travel Mad Mum, explained to us that this has proved a really useful tactic for keeping her kids happy on the road: "Our top tip for road trips with kids is to make sure to carefully plan your trip with enough stops so that each part of the drive is not too long. We always aim for one to two-hour journeys at a maximum. Three hours is pushing it, but also doable with our kids. Of course, they would definitely need a break to get out and move around. New-borns especially need to get out of the car seat. Different countries have different guidelines on the time limitations in a car seat for little ones."
Sam from Travelling With Our Kids has also found that planning plenty of stops has been beneficial to her and her kids, telling us that her biggest tip is allowing the kids to run off some steam in "a play area or just explore somewhere nearby," and also allow for toilet breaks, helping everyone to get "out into the fresh air and not be stuck in the same environment for long periods of time."
Leave early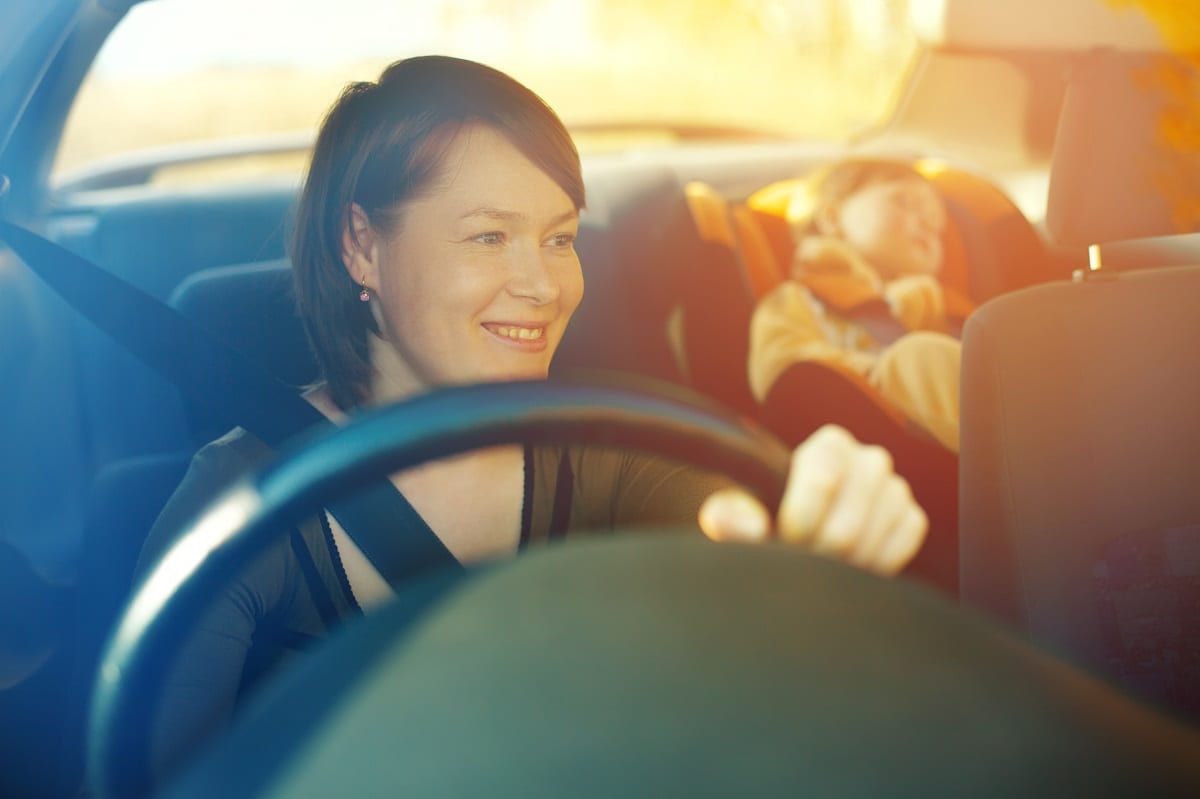 If you decide to embark on your road trip in the middle of the day, your child will likely be wide awake and therefore very energetic, potentially resulting in a pretty restless journey. However, if you decide to drive at night, or very early as Rachel suggests, you can help create a peaceful driving environment for your child: "Try and keep to their routine as much as possible. Whenever we go away, we try and leave very early while it's still sleeping time, then make our first stop at breakfast." If you go for this tactic, make sure to bring a blanket and even some of their favourite cuddly toys that they like to sleep with to help the process.
Make sure they are in comfortable clothes
In the interest of making your young child as relaxed as possible during your car journey, make sure that they are dressed in clothes that they can be comfortable in, as they will often be required to sit still for long periods of time. The last thing you want is for your child to be restless and distressed in the back seat because they aren't comfortable in what they are wearing. This is especially true if you are driving at night-time and your child will be sleeping. So, soft clothes with stretchy material that also don't make your child too hot will be a great option.
Leave room next to your child and bring reinforcements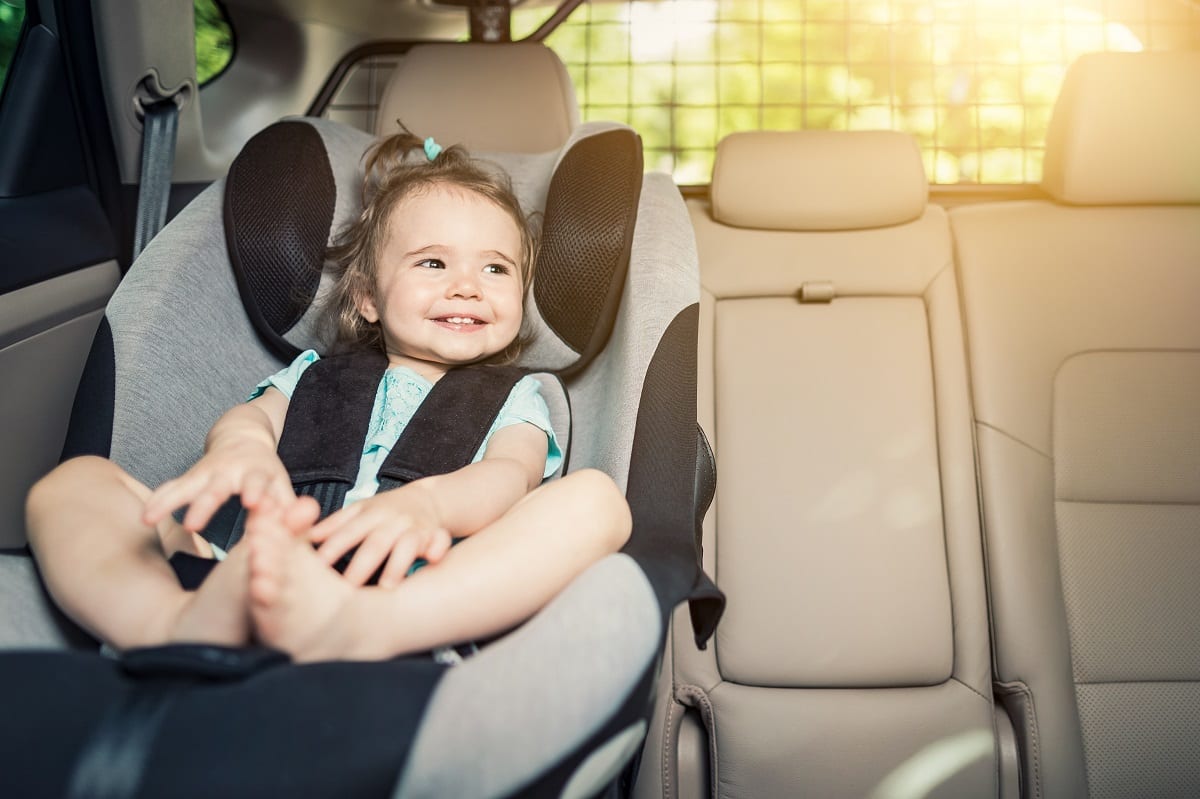 Another thing to consider doing when preparing for your journey is to leave space next to your young child's car seat. By leaving room for you to sit down next to them if need be, you can easily go and be with your infant if they are getting grumpy, fussy, or perhaps are not feeling well. If you have piled up things next to your child, it will be annoying to have to move these around so you can sit and comfort your child while your partner drives. You won't want to be stuck in the front as your child cries all the way down the motorway because there is no way you can sit next to them. Speaking of partners, making sure to bring 'reinforcements' as the team from Mommybites puts it is some more great advice: "Whenever it's possible, bring another adult with you on your travels. Two adults mean two of you to respond to kids, hand out snacks, moderate fights, etc. One person can be on driving duty, while the other takes kid duty."
Top tips for driving with young children
Bring snacks on long journeys
Car-friendly activities
Plan plenty of stops
Leave early
Make sure they are in comfortable clothes
Leave room next to your child and bring reinforcements
There you have it; these are our top tips and pieces of advice for driving with small children. We hope the above will help you to have a pleasant and peaceful driving experience with your little ones.
Now you are confident that you and your child can cope on the road together, the next thing to do is to make sure you have day car insurance before departing for your next road trip.