When it comes to buying a vehicle, there are plenty of things that you need to take into consideration; from its size and handling to the cost and appearance, purchasing your next car is a huge commitment, so its important that you do it right.
When buying your first car, you may be looking at spending as little money as possible. This often comes with a compromise, meaning that style and safety are forfeited. However, when it comes to a family car, these things are of paramount importance. We spoke to Sage from the family and travel blog  Everyday Wanderer who agrees:
"Safety has been my number one vehicle priority from the moment I became a mother. And, it's a feature that hasn't changed over the years as my kids have migrated from infant seats to seat belts to even slipping into the driver's seat and taking the wheel."
Similarly, Sarah from the family and lifestyle blog In Full Flavour also believes that the "safety rating is really important. There's tonnes of useful information online now and can primarily be accessed for free. It's not always the most expensive cars that get the best ratings either, so it is worth doing some research. Inside space and boot capacity are also worth considering. It's often unbelievable how much stuff you need take even for just a day out when you have a family, regardless of how old they are. If you're using a pushchair, make sure it will fit in the boot. You'd be surprised how bulky some pushchairs can be, particularly more modern travel systems."
So, whether you're looking to purchase your first or your fifth family car, take a look at these useful tips to ensure that you make the right decision.
Size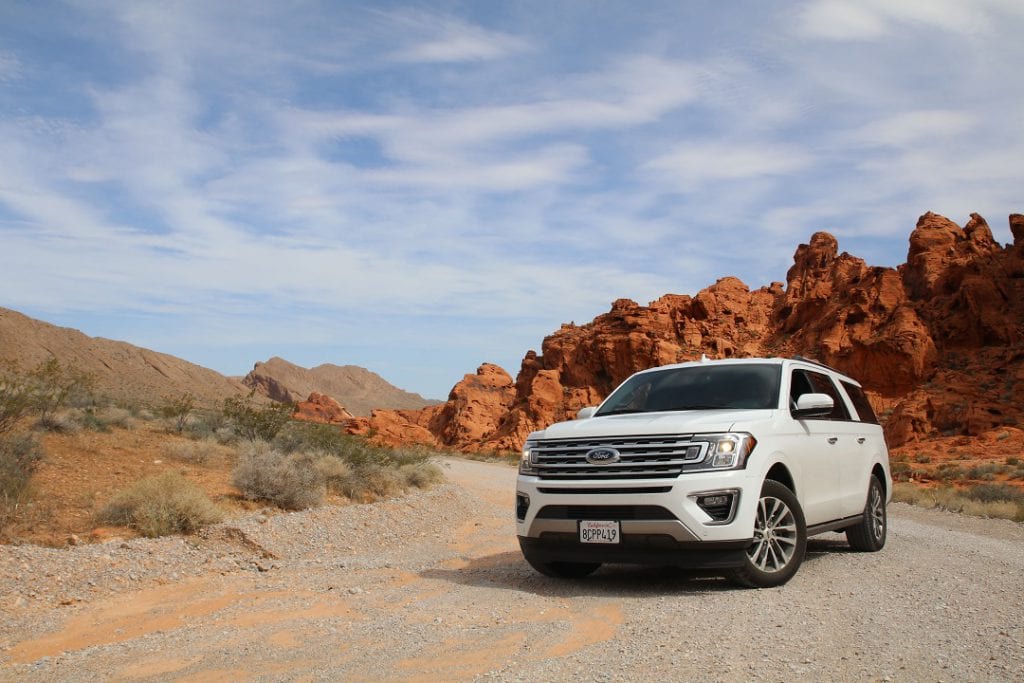 "To be most effective, family cars need to accommodate kids as they grow, from backwards-facing infant seats to booster seats to all of their school and extra-curricular gear. None of these considerations ever crossed my mind before I had children", shares Sage from Everyday Wanderer. As a parent, you'll watch your children grow up before your eyes – sometimes quicker than you could've anticipated! This means that you need a car that will grow with you.
For many purchasing their first family car, the concept of a larger vehicle may be daunting. The change from a small run-around to something more spacious can affect the handling, so you should look at taking potential options for a test drive with our test drive insurance for complete peace of mind.
We heard from Sarah from the parenting blog The Penniless Parent, who told us what she thinks the biggest difference between a family car and her first car was: "Without doubt, the biggest difference between a suitable family car and a first car is space. As a buyer looking for my first car, I needed something that got me from A to B as stylishly as possible.  As a mum looking for a new car I need a spacious, reliable, comfortable, practical and in an ideal world – stylish car, that I can fill with everything you need when travelling with children. A suitable family car needs to adapt into a number of things from an indoor picnic area to a home cinema, play-date fun-bus to a comfy place to sleep. Gone are the days of shopping by colour and horse-power."
If you have become familiar with driving something small, before committing to a hatchback or SUV, you may wish to take out cheap one day car insurance and rent the model you're looking at. This way, you can increase your confidence behind the wheel and look at how practical the car is in your day-to-day life.
Fran from Whinge Whinge Wine, a parenting blog, shared this tip with us: "My biggest tip would be to plan for your growing family, which usually means going bigger than you'd imagine! When I was going back to work after maternity leave with my first, we bought a second-hand car which would have happily fit in a car seat, a buggy and a dog; by the time we came to pick it up, we had found out we were expecting number two. No way would two rear-facing car seats, a tandem buggy AND the dog fit in there so as soon as he was born, we had to sell it again!"
READ MORE: What are the most popular cars in the UK?
Practicality

"When looking for a family car, convenience and reliability are paramount", shared Lauren from That Little Outfit. "We opted for sliding doors (perfect for strapping little ones in down narrow streets), a huge boot space (for filling with prams, wellies, scooters and discarded toys!) and fairly small engine size to keep running costs down. While my first car was all about having a stylish and compact city car, with a good sound system, practicality wins these days! Having said that, I do still like my family car to look good but that just comes a little lower on the priority list nowadays."
Practicality is one of the most important things to look for when purchasing a family car. It needs to have enough room to carry your essentials – whether that's a pushchair, suitcases for your next getaway or a large grocery shop – and be comfortable. Sarah from In Full Flavour agrees:
"When you get your first car it is generally style over substance or having a cheap little run around just to get you one place to another. Once you have a family there are new things to think about including space, comfort, whether it has Isofix points for your car seat and boot space. The nice little sporty three-door hatchback suddenly isn't so great once you're trying to wrestle a wriggling toddler into a car seat! While upgrading and scaling up in size might cost more for both the vehicle and the fuel, if you can afford to do it then it is worth it. Families spend a lot of time in the car from driving around to classes, school runs, days out, trips to see family or staycations, the more comfort it offers everyone, the better."
Take a look at reviews; this is something that you may find helpful if you're looking at purchasing a second-hand model. A quick browse of the internet will provide you with the answers to questions regarding the boot space and any safety measures that the car may have. Although visiting a showroom can help you visualise better, recommendations from people who have similar circumstances to yours will help you to decide if you're making the right purchase.
Although having a large boot space may be top of your must-have list, Sarah from The Penniless Parent emphasises the importance of the added bonuses, as seen in her car: "A feature I wouldn't necessarily have thought to ask for but have found really useful are the inbuilt sunshades on our Ford Focus C-Max. They sit inconspicuously within the panels of the back doors and pull up with 1 hand to provide complete shade from the back-door windows. No-more faffing to reposition stick-on shields as the sun moves in the sky. They neatly recoil back into the door with 1 hand too, a super-gadget I would say is a must-have for a real family car."
In terms of how practical a particular car is, you should write down a list of requirements that your dream family car will have. Maybe you're looking for a leather interior that you can wipe clean after sticky fingers have touched the seats or maybe you're looking for a back seat that is large enough for several car seats. Ordering these requirements from highest to lowest priority will give you an outline of what to look for when browsing. If you are based in a city, you'll want something different from your vehicle than if you'll be driving in Yorkshire or other rural areas as well, as that's worth considering.
Car Store, an online marketplace for buying used cars, continues: "A traditional first car is usually on the smaller end of the scale as first-time drivers want to ensure their cars are low cost to run, maintain and insure. As people begin to move to family cars their cars begin to increase in size to accommodate their growing families. Economics still remains important however it's also about practicality and performance. Suitable family cars are often larger and have more storage space. Families may also make the move to more premium brands which still offer space and practicality as well as comfort, style and quality."
What to look for in a family car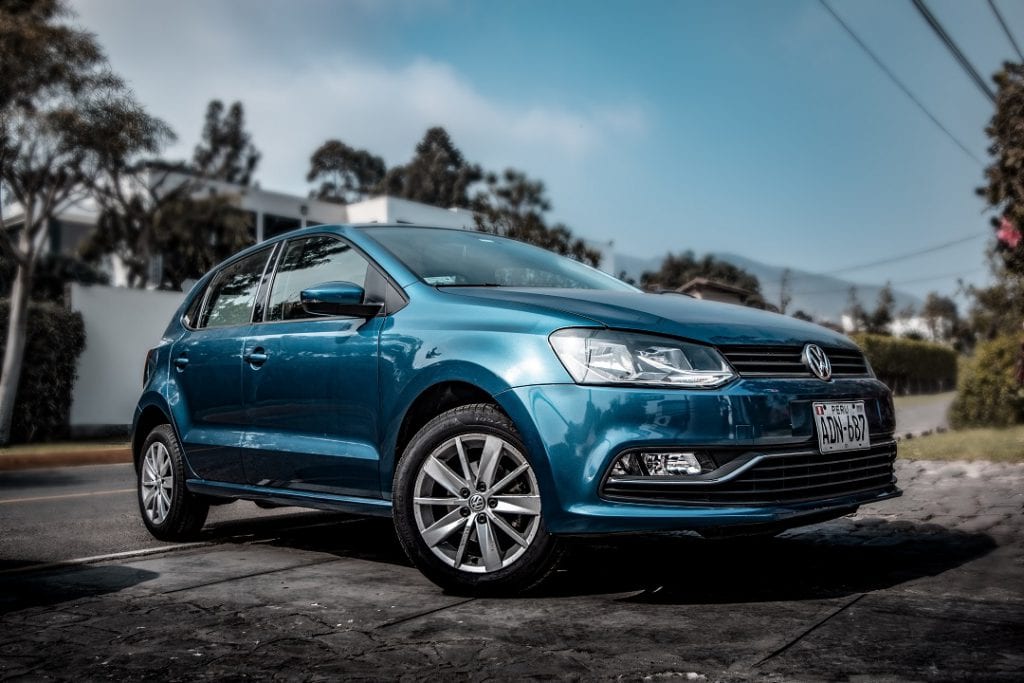 Car Store shares with us: "The perfect family car needs to be a good all-rounder; great to drive, enough space for the whole family and also look good. Whether your family is just starting or growing, the perfect family car needs to be spacious enough to grow with you. There should be plenty of room for pushchairs and prams, book bags and P.E kits as well as enough luggage space for that all-important family holiday. A family car should also be powerful enough to take on those long motorway journeys and comfortable enough for the kids to get their heads down in the back."
As mentioned, safety is first and foremost what you're looking for in a family car. The Euro NCAP website lists the top small and large family cars, as well as MPVs, that have "scored well in the area of child occupant protection". However, take a look at these other important things to keep in mind before purchasing a family car:
boot space
comfort
convenience
reliability
engine size
practicality
positive reviews