Taking your driving test is a big milestone for some. Providing you with the ultimate freedom, you have the open roads at your disposal and no longer must rely on family, friends or public transport to help get you from A to B. However, it can also lead to nerves, especially if you're not sure what awaits you.
Yaya from the blog My Dreamality has passed her driving test. We asked her how she felt beforehand and for any advice she had for those whose test is on the horizon: "I was nervous! I thought I had made a couple of mistakes that would make me fail but found out at the end that they were minor mistakes and I had passed, I was overjoyed! I was more nervous with the practical test because I would know there and then if I had failed and this made it more nerve-wracking than the theory test. However, I would advise learner drivers to not panic at any stage. You can repeat the test if you don't pass and the nerves are well worth the effort of being a qualified driver."
Since the first driving test, many elements have changed. From the introduction of the theory test to reading number plates, find out the history of the driving test in this guide.
1904 – First driving licence issued
During the late 1800s, cars were becoming more accessible. Speeding across towns and driven by people of all ages, roads across the world were chaotic. In France, civil servant Louis Lépine from the Seine police department took note of this and suggested a way of monitoring vehicles on the road. Shortly after, the first driving license was issued.
Despite driving licenses emerging in France in 1893, it wasn't until 1904, under the Motor Car Act 1903, that they were a necessity in the UK. Licenses were made a compulsory measure for all drivers and those in need could simply head to their local council offices and apply without having to take a driving test first.
Today, the application process can be a nerve-wracking time. We spoke to Melanie from Melanie's Fab Finds who suggests that you need to: "Take your time with the preparation. It's better to be overly prepared than a danger on the roads."
The introduction of licenses meant that road users and their cars could be easily identifiable, as drivers were always required to display their registration. Printed on a fabric, the licenses cost just 5 shillings and were bound like a passport. Although there was no test for drivers to pass, to qualify you needed to be over the age of 17, with your license expiring each year.
1930 – Creation of the disabled driving test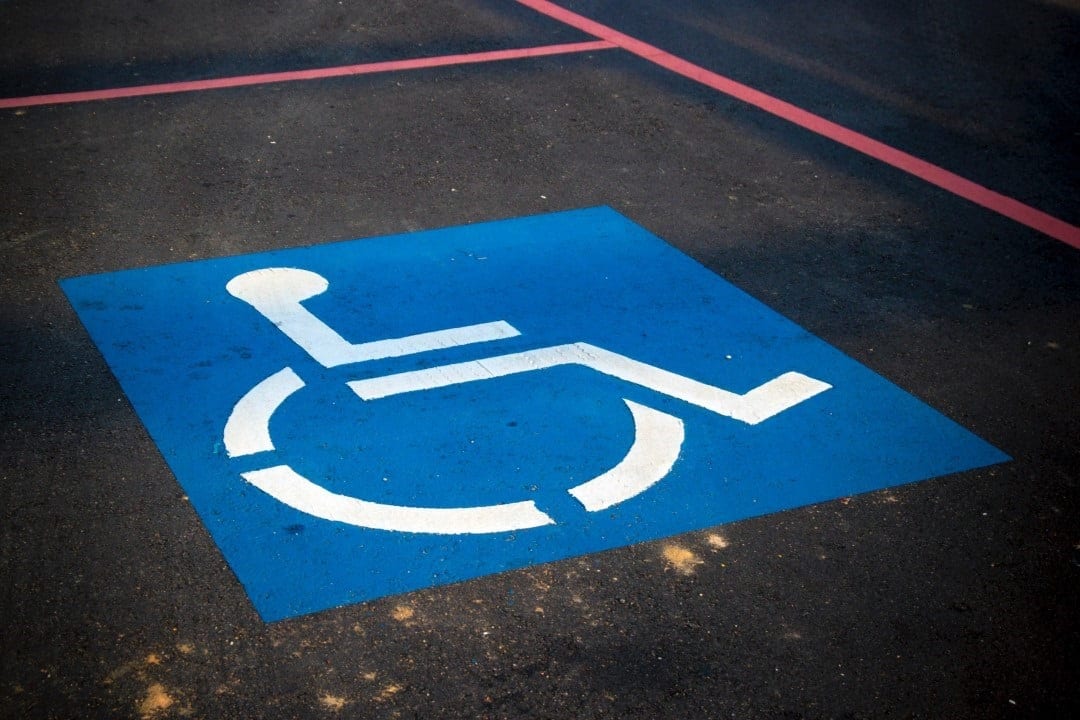 Over the next couple of decades, driving became commonplace, with the number of people on the roads increasing year on year. Cars were increasingly accessible, with cheaper car models now on the market. However, with anyone over the age of 17 eligible to get behind the wheel, accidents began occurring regularly and many of these collisions ended in fatalities.
During this time, there were very few rules when it came to driving so, as a result, the government created The Road Traffic Act 1930. The new legislation abolished speed limits for all motor cars, as they believed to be unreliable and ignored by many motorists. The Act also implemented new rules for driving offences such as reckless and careless driving, third party insurance as compulsory and the first issue of the Highway Code. However, most notable was the launch of a driving test specifically for disabled drivers. Under the act, it stated that those who had a disability that could affect their driving ability may "be subjected to a test to his fitness or ability to drive a motor vehicle".
1935 – Driving tests introduced for all
Just five years after the Road Traffic Act 1930, new legislation was formed following a record number of deaths on the road. The Road Traffic Act 1934 saw a speed limit of 30mph put in place for cars travelling through built-up areas and reinforced the importance of insurance. However, the biggest change was the introduction of the driving test.
For the first few months, the test was voluntary and cost seven shillings and sixpence, with Mr R E L Beere from Kensington coming forward to be the first person to pass the test on March 16th. Come June 1st, the test was made compulsory for all drivers who applied for their licence after April 1st, 1934. The simple test required that drivers illustrate reversing, a three-point turn, a hill start, and an emergency stop. Despite the relative simplicity, of the 246,000 candidates in the first year, only 63% of them passed.
Today, the pass rate has dropped, with the pass rate for last year standing at 45.8%. We spoke to Victoria from the blog Lylia Rose who shared her experience with the test: "It took me five attempts to pass.  I kept failing on what I thought were minor things and it was my nerves getting in the way.  On my fifth test, I thought I'd made a mistake early on and failed. Because of this, I felt relaxed throughout the rest of the test and, to my surprise, I passed!
"The practical tests were definitely the hardest for me as I found my nerves got the better of me!  I think it would be better if you could drive with your instructor and the tester sits in the back inconspicuously for a few lessons to assess your driving and see if you qualify.  That would be much better for people like me who find practical assessments so nerve-wracking."
Melanie from Melanie's Fab Finds was also nervous about this part of the test: "I was anxious about this one but luckily the roads were not particularly busy when I did my test.  I had practised well before so knew I could drive and listened out carefully for the instructor's questions/requests."
1959- Stanmore Training School opens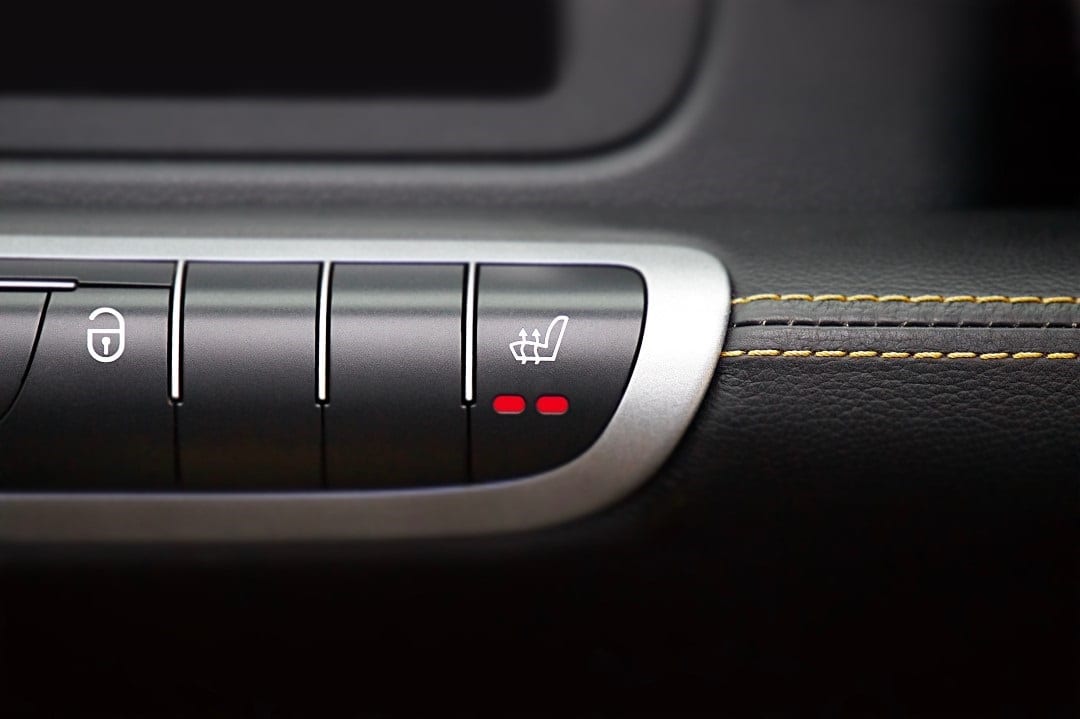 Although driving tests were mandatory to gain your licence, the examiners who took the tests had no formal training. So, in 1959, a training school in Stanmore opened up to train examiners for the first time. Until the specialist training school opened, examiners were trained on the job – unlike the process today!
To become a driving examiner, you need to be 24 or older and have held a full UK driving licence for over 4 years with no more than three penalty points. There are a series of assessments for you to pass, including an online attitude assessment and a practical driving examination in a hire car. Following successful completion of these, you will then be added to their merit list. Examiners are not always provided with a job offer immediately, as it depends on the demand in the area. However, if they have secured a potential role, then training will commence.
Training lasts for five weeks and covers the local test routes, as well as how to complete the medical checks. This takes place at a DVSA regional training centre and will also provide you with the opportunity to improve your driving.
1964 – Voluntary register of ADI's is created
Towards the start of the 1900s, driving schools began to open across Britain. However, these became more widespread after passing a driving test was made a necessity. With the increasing demand for driving schools, both the Royal Automobile Club (RAC) and the Motor Schools Association (MSA) formed registers listing those offering lessons. These lessons typically lasted for an hour and cost the equivalent of 50p which is, according to uSwitch, £23.50 cheaper than you would expect to pay today.
Following the creation of these registers, it was decided by the Road Traffic Act 1962 that there should be a comprehensive register of driving instructors. This was set up in 1964 and those who were included in the list were required to have passed a series of tests. By 1970, registration was made essential.
New medical requirements needed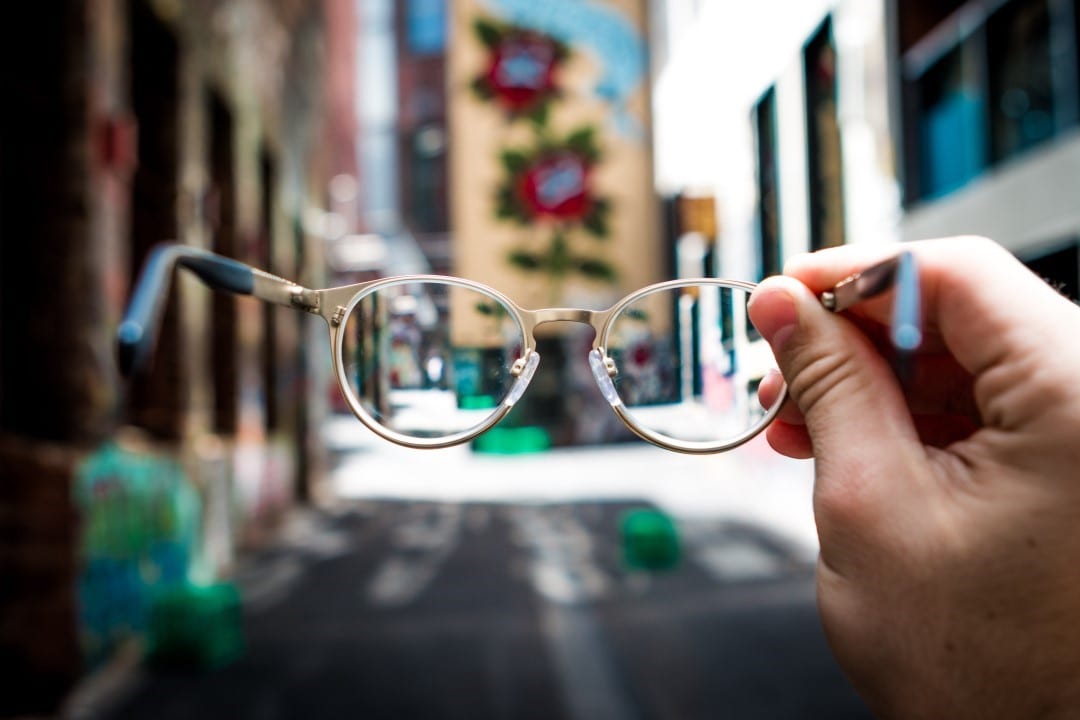 In 1965, a former MP for Chippenham, Mr Daniel Awdry, discussed casualty figures resulting from road traffic accidents. During March of that year, he said that "on average on our roads, 19 people [died] a day. In addition, every day 1,000 people were injured, 250 of those seriously. At this rate, there will be over 400,000 casualties on our roads next year and more than 7,000 people will lose their lives."  Following this discussion, the medical requirements that drivers needed to meet in order to gain their licence were changed, particularly the eyesight of the driver.
Revised requirements were released in May 1965 which stated that any candidates must be able to read a number plate from 67 feet away, with each character 3 1/8 inches high. This is still an important part of the driving test today and is undertaken at the start of the test, with your examiner pointing out which number plate he would like you to read aloud.
1996 – A new theory test is launched
For those with cheap temporary learner driver insurance looking to gain their driving licence, passing the theory test is the first obstacle to tackle. The multiple-choice question can be challenging but, following some revision, can be a simple test. Victoria from Lylia Rose agrees: "I found the theory test really straightforward, but I'm very academic so studying and memorising information comes naturally to me.  I passed the first time which was great!"
Melanie from Melanie's Fab Finds also found the theory test manageable: "Apart from nerves, I had no problems at all. I approached each question slowly, reading it over twice (if a long question) before answering to make sure it had been properly understood."
1996 was the first time that the theory was tested separately from the practical. Whereas examiners used to quiz those behind the wheel with questions about the Highway Code as they were driving around, the new theory test was a written examination consisting of 30 multiple-choice questions. To pass, you needed to correctly answer 26 of the 35 questions, although this was increased to 30/36 by the end of the year.
2000 – Updates to the theory test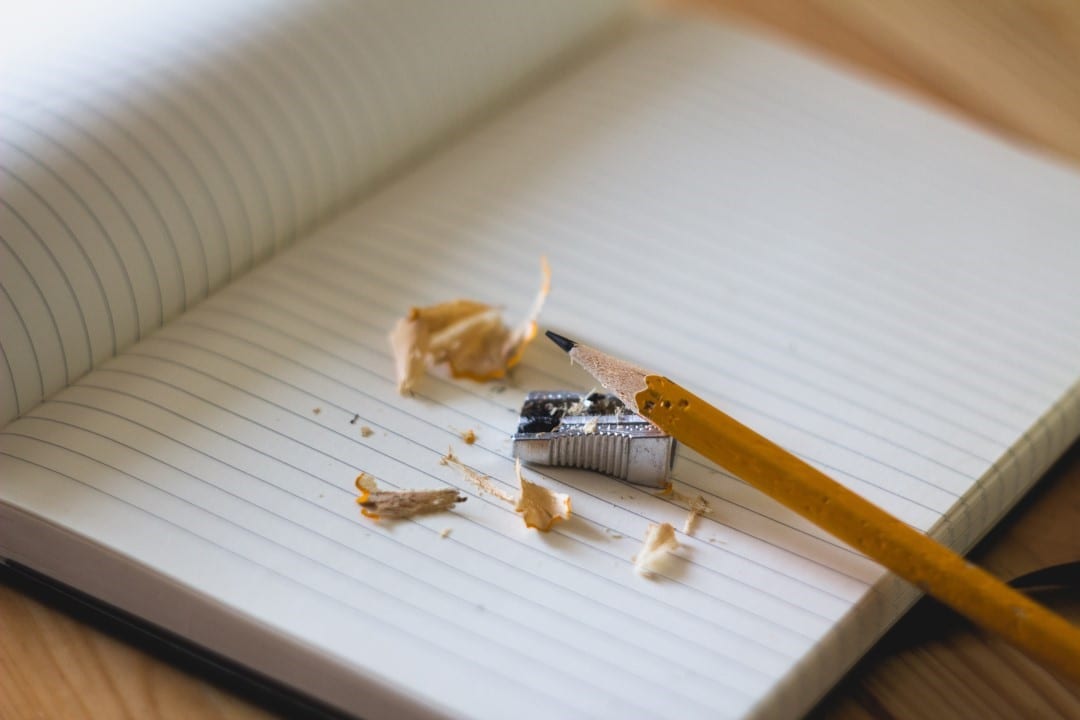 The year 2000 saw the touch screen theory test replace the written examination. Technological advances meant that computers were becoming more common, so making the switch from paper to an electronic exam made sense. The touch screen tests that were launched in 2000 use the same technology as those found today, and those sitting the exam would need to have their photocard provisional licence on them to take the test.
We spoke to Melanie from Melanie's Fab Finds who shared what she believed to be the hardest part of the process of getting her driver's licence: "Well that's easy! Getting a good picture to send off. I'm so pale I almost blended in with the white background."
2002 – Can you spot the hazard?
One of the biggest changes to the theory test since its conception was the introduction of the hazard perception test. Tasked with quizzing potential new drivers about dangers on the road, such as pedestrians and other drivers, a series of clips are shown on the screen. To pass this section of the exam, the candidates need to click when they think a potential hazard could be developing.
In 2002, the hazard perception test used live-action videos taken on the road for candidates to watch. However, due to the poor quality of the recordings, it was often hard to see the hazard on screen. This portion of the theory test contains 15 opportunities for scoring points and the quicker you spot the potential problem, the higher the number of points you receive.
2003 – 'Show me, tell me'
September 2003 saw 'show me, tell me' questions added to the practical driving test. Examiners would select one of each from a bank of questions that cover topics related to the daily running of a car. The 'tell me' question is asked after the eyesight test but before you start the engine. The questions for the test have been revised twice since their initial introduction but they are all available online for candidates to revise before their test.
It isn't possible to fail your driving test as a result of answering the 'show me, tell me' questions wrong, but you can pick up a minor as a result of answering incorrectly.
2010 – Independent driving introduced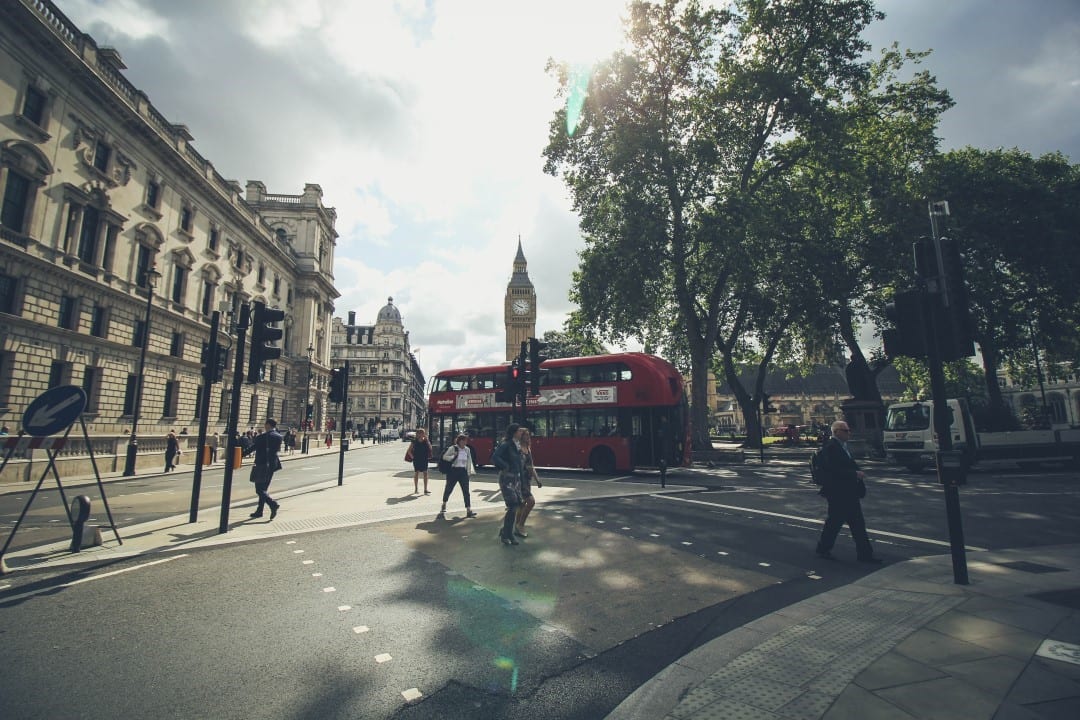 Independent driving is one of the most important parts of your driving test as it ensures that you can confidently and correctly read road signs, something which is crucial after passing your test. However, this element was only added in 2010.
We heard from Shelley from Wander & Luxe about her driving test experience. She shared this with us: "I definitely found the practical test the hardest. My parents were great and spent a lot of time teaching me to drive.  We also paid for a lot of lessons with a professional instructor.  However, I found sitting a practical exam very nerve-wracking and intimidating for a learner driver."
Independent driving can take place at any point of your test and originally included the examiner giving you the name of a place for you to drive to, a set of directions before to follow or a diagram. Although this part of the test is to test your ability to drive without reassurance or guidance from your examiner, you can ask to confirm that you are travelling in the right direction.
2017 – Updates to the practical test
Some of the biggest changes to the practical test were made towards the end of 2017, particularly to the independent driving section of the test. Whereas before the examiner would provide a list of directions or a destination that he would like you to drive towards, you are now required to follow a pre-programmed satnav. This section of the test also doubled in length, taking up approximately half of the test at around 20 minutes.
When asked about the biggest piece of advice she could offer to learner drivers, Shelley from Wander & Luxe offered this: "Learn the theory and think practically when applying it for the test and whilst driving.  When you are in the vehicle stay calm and don't be too overconfident with your ability – that is how accidents happen.  Good luck and enjoy!"
The three-point turn was an integral part of the driving test since its conception. However, this was removed and replaced. Instead of a turn in the road and reversing around a corner, candidates had only three reversing manoeuvres that they potentially could be asked to perform; a parallel park, bay parking and pulling up to the right and reversing for two car lengths.
2018 – Developing hazards and weather conditions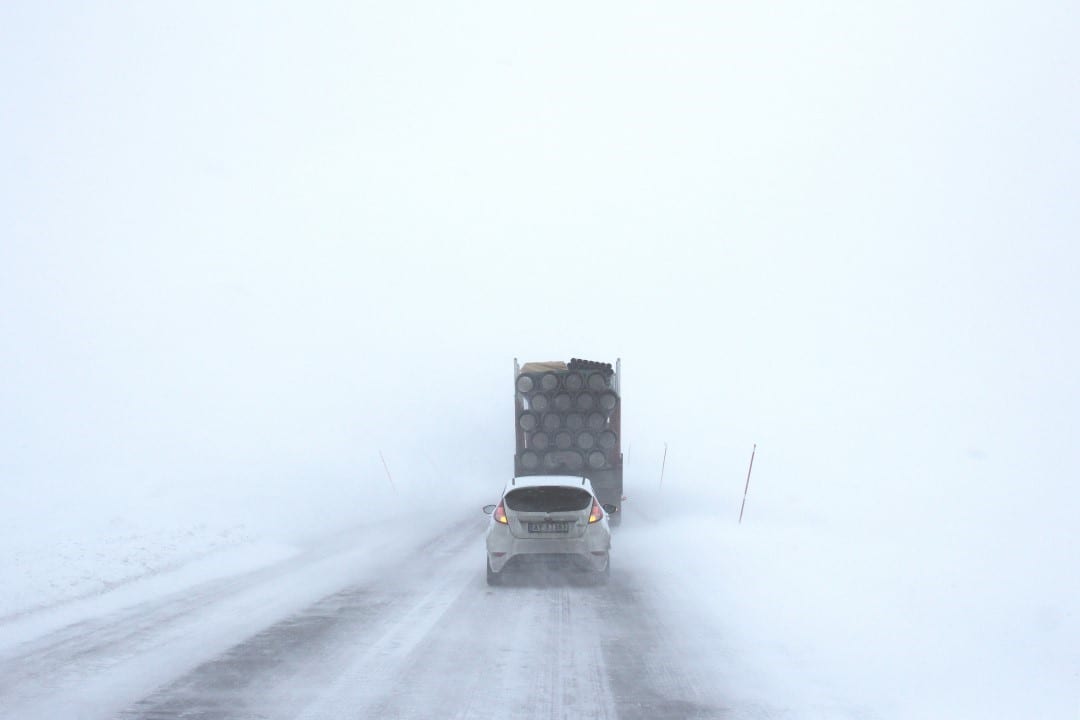 The most recent changes to the driving test apply to the theory segment. An additional 23 CGI clips have been added to the test in order to test candidates' perceptions of developing hazards in adverse weather conditions such as snow, rain and fog. These extra clips are said to be like the conditions that new drivers will face when out on the road, so it is important that they can still spot potential problems as they appear.