When getting ready for the birth of a baby, there is naturally a lot for parents to consider, organise and plan. One of these things is transportation, as at some point you are going to need to bring your child along with you in your car. Even if you don't own a car, you might fancy borrowing one at some point and need to bring the little one along. In such an instance, purchasing cheap temporary car insurance will be a smart move but in a fuller sense, how do you get your vehicle ready for a baby? What details should parents be considering to make sure it is a safe, comfortable, and suitable environment for their young child? In this guide, we offer some top tips and advice to get you started.
Get the right car seat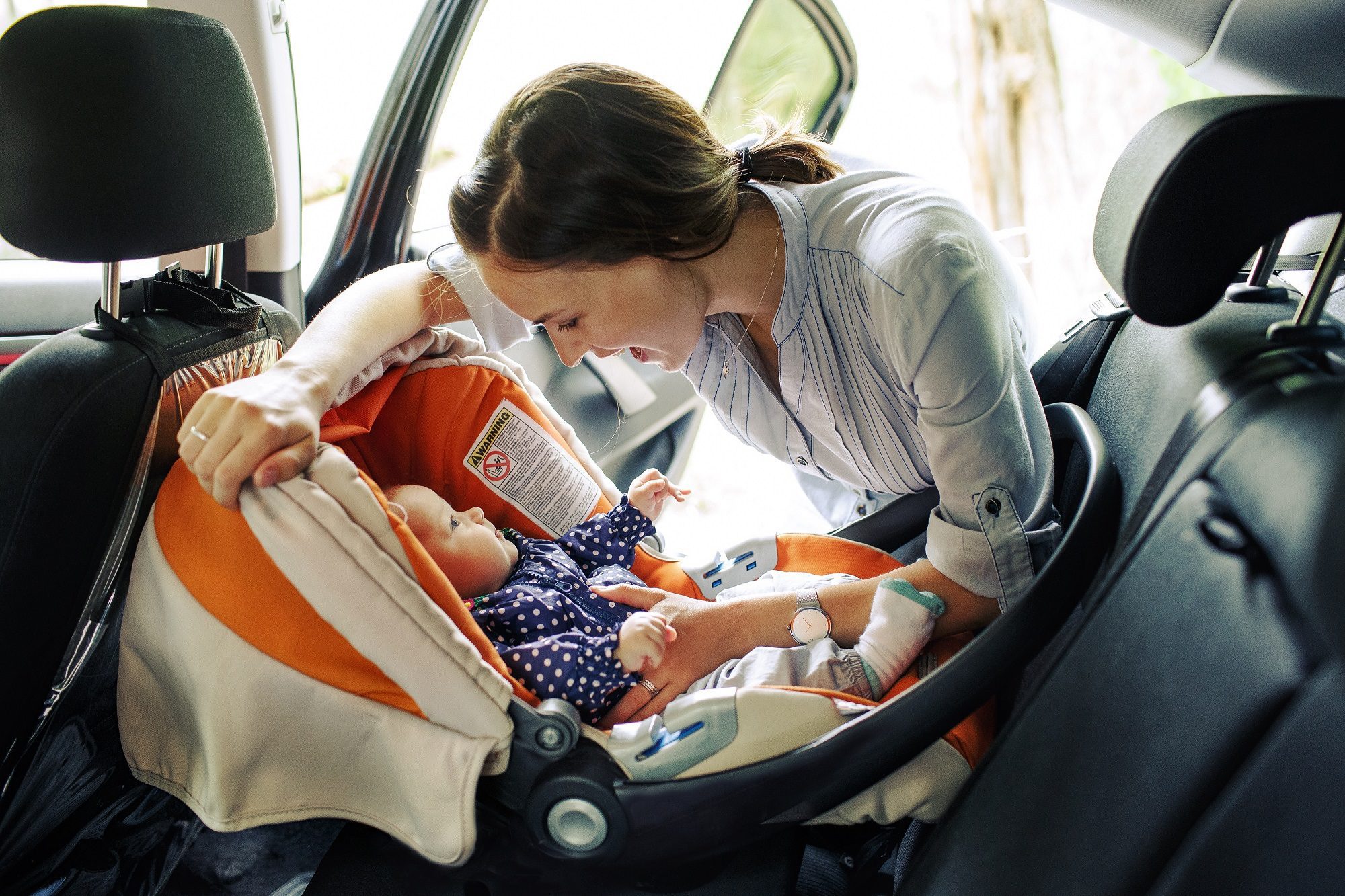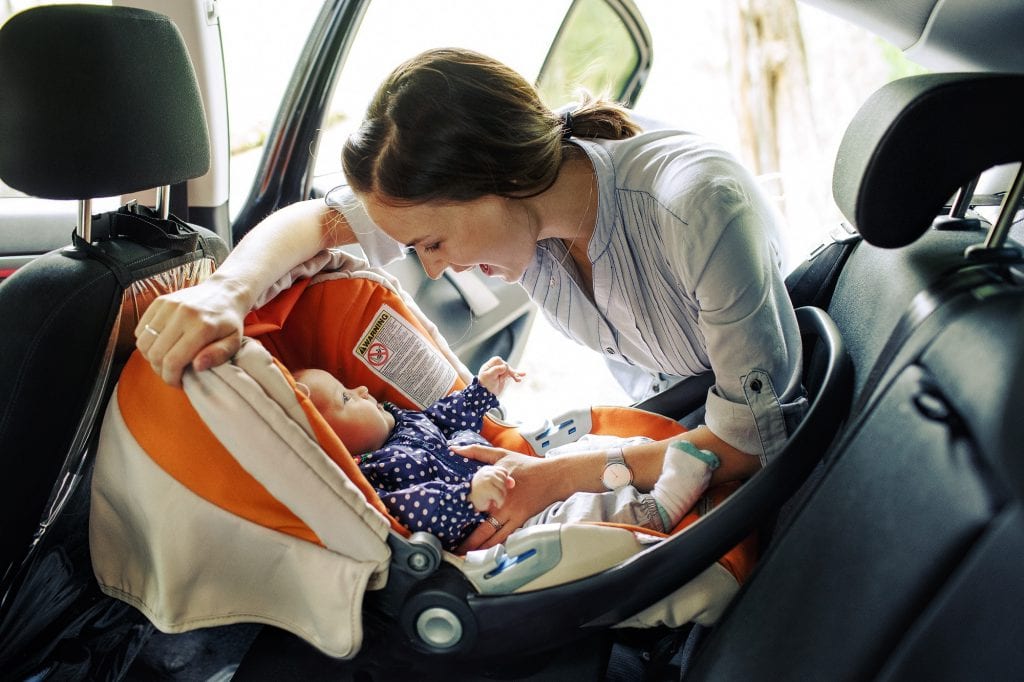 As most will be aware, your child, even a baby, will need a car seat in order for them to be safe and comfortable in the vehicle. Car seats have a range of regulations attached to them and are placed into groups depending on the age and weight of your child. If you have a new-born, you will want to get a car seat in Group 0/0+, this is for new-borns to those weighing 13kg or that are 0 to 15 months old. As your baby grows, you will need to look for a car seat that can accommodate their weight. The full list of car seat groups to consider for babies are:
group 0/0+ – New-born to 13kg (0 to 15 months)
group 0+/1 – New-born to 18kg (0 to around 4 years)
group 0+/1/2 – New-born to 25kg (0 to around 7 years)
group 0+/1/2/3 – New-born to 36kg (0 to around 12 years)
group 1 – 9kg to 18kg (9 months to 4 years)
Once your child gets into the toddler age bracket, there are more car seat groups available:
group 1/2/3 – 9kg to 36kg (9 months to 12 years)
group 2/3 – 15kg to 36kg (4 years to 12 years)
group 3 – 22kg to 36kg (from 5 or 6 years and more than 125cm tall)
So, getting just any car seat isn't an option, not only does it have to be in the right group, but it should also be of high quality with the latest safety features. Jen, mum to a young daughter and blogger at Outdoorsy Days, shared with us some of her tips for preparing a car for a baby and recognised the importance of the right car seat: "Research and purchase items that are going to make your life that little bit easier. For example, a car seat with an ISOfix base will really save your back from aching, as well as extra time spent looking for the seatbelt and plug."
Sarah, from the family blog Life in Full Flavour, knows all about the importance of researching the right car seat, sharing with us her tips: "Take your time to research car seats and find one with strong safety ratings. While choosing a travel system is really important, it is better to build your travel system around a car seat that you feel confident with, rather than the other way around. Not all cars have ISOfix fittings, so make sure you check before you purchase your car seat, and even if you do have ISOfix capabilities, many car seats suitable for new-borns will need a separate base for the seat to attach into."
Another great tip comes from Shelley of the motherhood and travel blog Wander & Luxe, who advises choosing a car seat that can be used in a multi-purpose capacity. Speaking to us about her advice, Shelley explains:
"Consider purchasing a baby capsule that is compatible with the pram that you will be using regularly. These baby capsules easily fasten into the car with a seatbelt but then can also be clipped onto your pram. This can be game-changing in the early weeks and months. When bubs inevitably falls asleep in the car, you don't have to wake them up by removing them from the car seat!"
READ ALSO: The best car seats on the market
Car seat laws
There are various laws regarding child seats in the UK so parents will do well to be aware of them. These laws include:
children must normally use a car seat until they are 12 years old or 135cm tall.
children over 12 (or 135 cm tall) must wear a seat belt.
if your child is under 15 months old, the seat must be rear-facing.
if your child is over 15 months old, the seat can be forward-facing.
your chosen seat must be suitable for the height of your child.
the type of seat your child can use depends on their weight.
For full details on the above and car seat laws, make sure to visit the UK government website.
Install your car seat correctly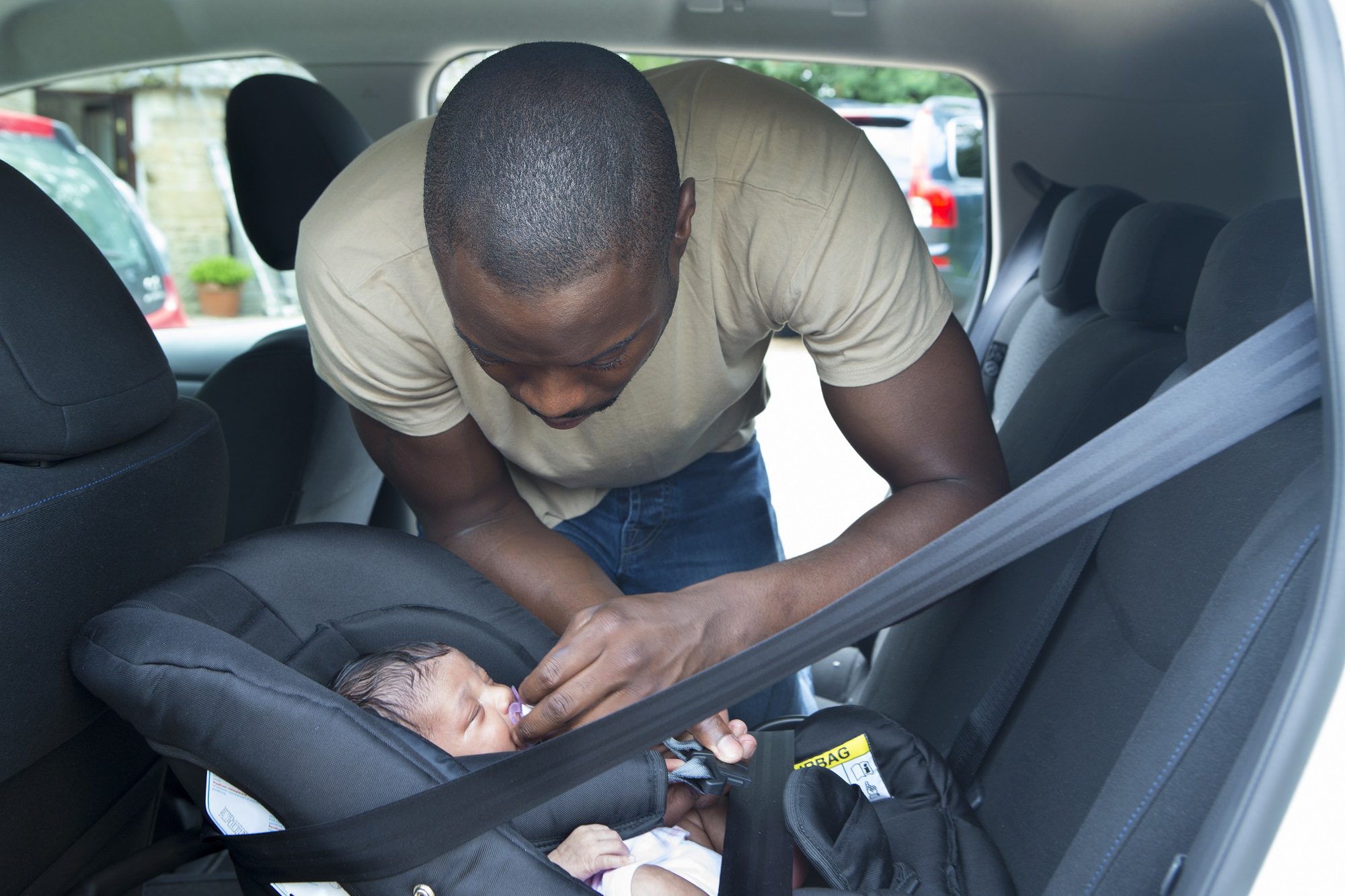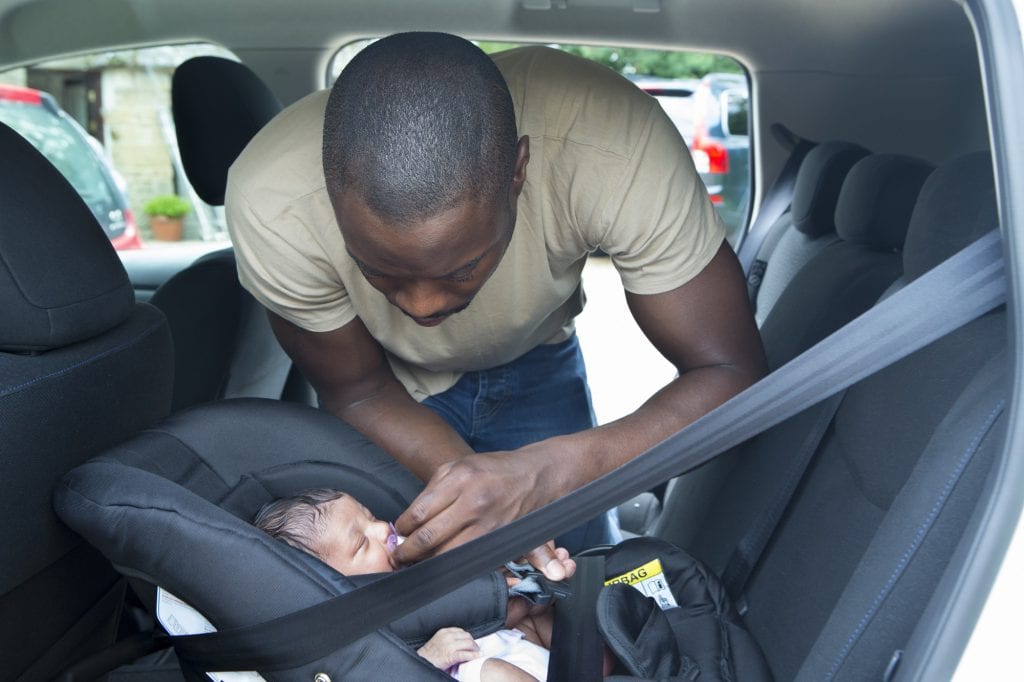 After obtaining the right car seat for your child, just as important is installing it correctly. Make sure to read your seat's manual thoroughly and choose a time to install it when you are not in a rush or distracted. There are also laws pertaining to car seat installation. As mentioned above, the direction your child faces in the car seat changes over time and you can only use a child car seat if your seatbelt has a diagonal strap, unless for the following two reasons:
your car seat is specifically designed for use with a lap seat belt
your car seat is fitted using ISOFIX anchor points
If you want to install your baby's rear-facing car seat in the front, the passenger-side airbag must first be deactivated for safety reasons. You must also avoid installing a car seat in any side-facing seats your vehicle might have.
Kristine, a mum and blogger from the site Kristine's Blog, spoke to us about her tips for parents and stressed the importance of getting car seat installation right: "Having a baby is the most exciting thing for any parent. There are many changes you need to make before your baby's arrival, including changes to our cars. Installing your car seat properly is one of the most important adjustments you can make." Kristine also knows that this should go hand in hand with the above advice of first getting a good quality car seat: "Make sure you research for the best car seats and invest in them as buying second-hand car seats is not recommended."
Shelley, from Wander & Luxe, emphasis the installation process, telling us that car seat should be installed correctly before the baby arrives: "Ensure that it is compatible with your car and install it well before your baby's due date. You will require the car seat to be installed to bring the baby home, and there is nothing more stressful than trying to install it once the baby is here."
Set up a baby mirror
Being able to keep an eye on your baby while driving will bring comfort to many a parent. While you know they are safe in their car seat, having a quick glance at them will calm any nerves. This can be achieved in a safer way than craning your head. Sabina, a mum from the parenting blog Mummy Matters, shared her top tip with us:
"I found buying a baby mirror gave me peace of mind so that I could keep my eye on them whilst I was driving. If they were in a rear-facing car seat, then I had the mirror which clipped to the headrest on the back seat facing them. When they were in a front-facing seat, I had a small mirror attached to my windscreen next to the rear-view mirror. This meant I didn't need to turn my head to look at them."
Sarah, from Life in Full Flavour, also recommends picking up one of these handy items: "Remember that new-born car seats face backwards, so a mirror attached to the headrest is really helpful. They only cost a few pounds but can offer much-needed reassurance when you are driving and can't see your little one in their seat."
Inspect your car and keep it clean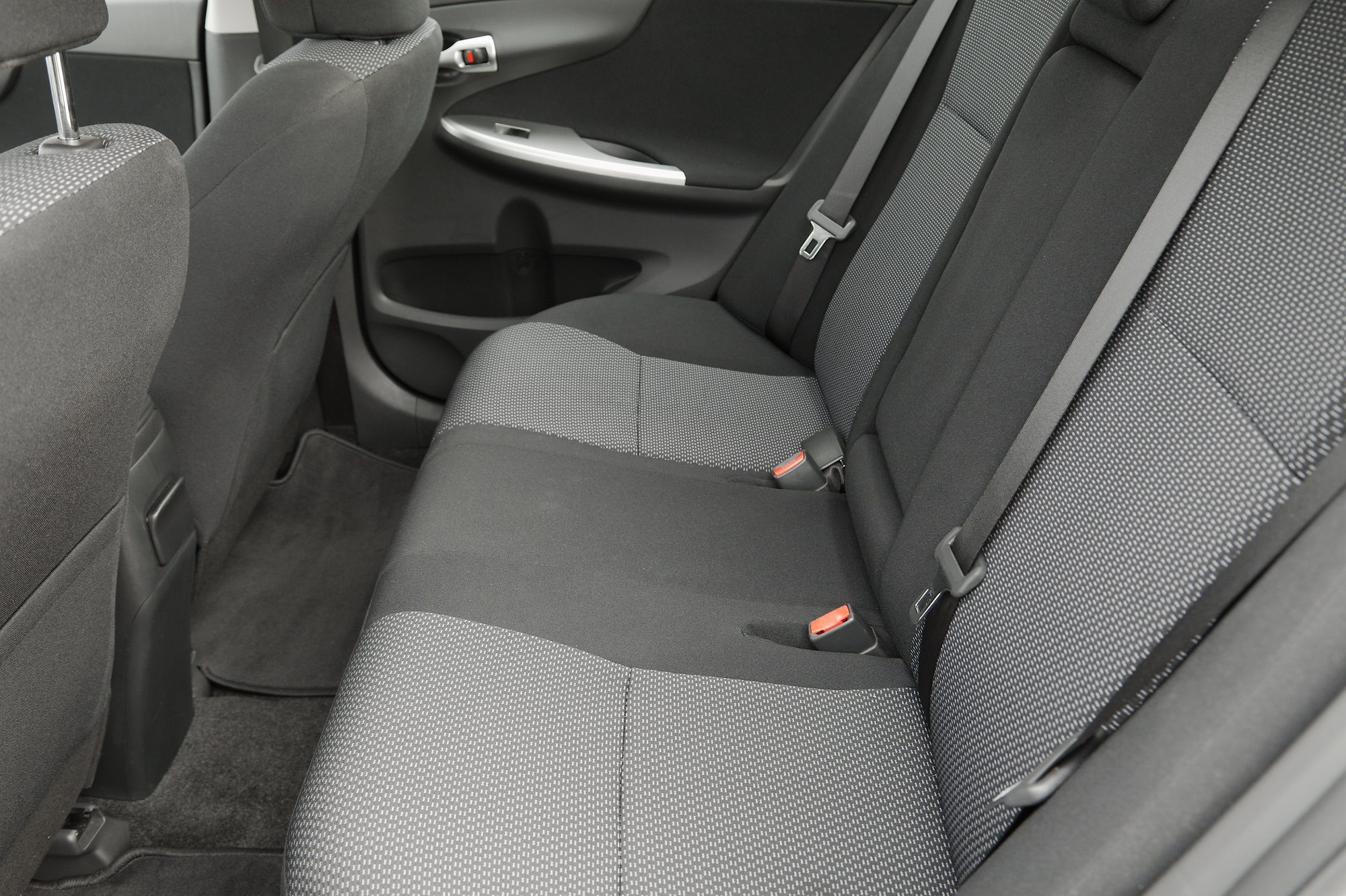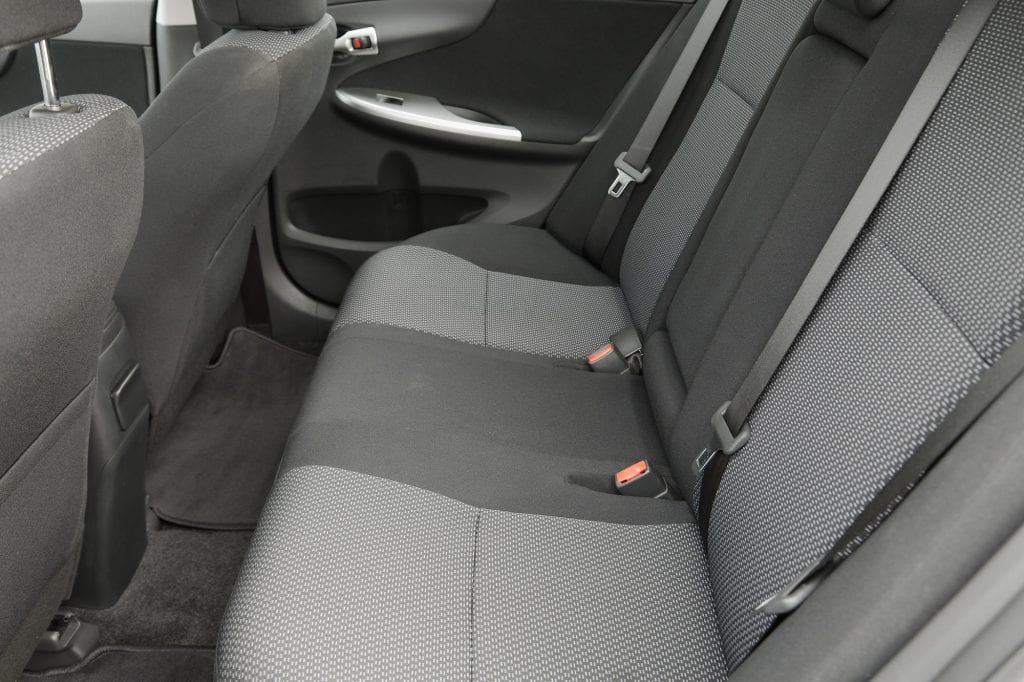 Keeping your car in tip-top shape will also be key to your future travels with your baby. Not only do you want it to be safe but, as Jen from Outdoorsy Days points out, you want it to be a comfortable environment for both baby and parent: "It can be incredibly stressful driving with an uncomfortable and unhappy baby in the back of the car, so I'd recommend getting your aircon serviced ahead of the summer and your heating checked in preparation for the winter."
It's also a good idea to inspect your car before putting your baby inside to make sure it is free of any hazards that might pose a danger. So, give it a good clean, remove any rubbish, clutter, and small items that a child might grab. The idea is to make the area in their vicinity as safe as possible and eliminating any risks that might be posed to them inside the vehicle itself.
Protect them from the sun
While your baby is unlikely to get sunburn inside a car, when the sun is shining you will want to make sure it is not beaming directing into their sensitive eyes and that your baby is not getting too hot. So, kitting them out with a cap and putting up window shades next to them is a good idea. You can even consider window tinting if you want to go a step further. It's not just those baking hot days that you need to be aware of, however. In order to keep them safe from the sun, Jen, from Outdoorsy Days, says that "a window shade is ideal, not just in the summer, but also for those early spring and autumn mornings when the sun is low."
Things to keep in a car for a baby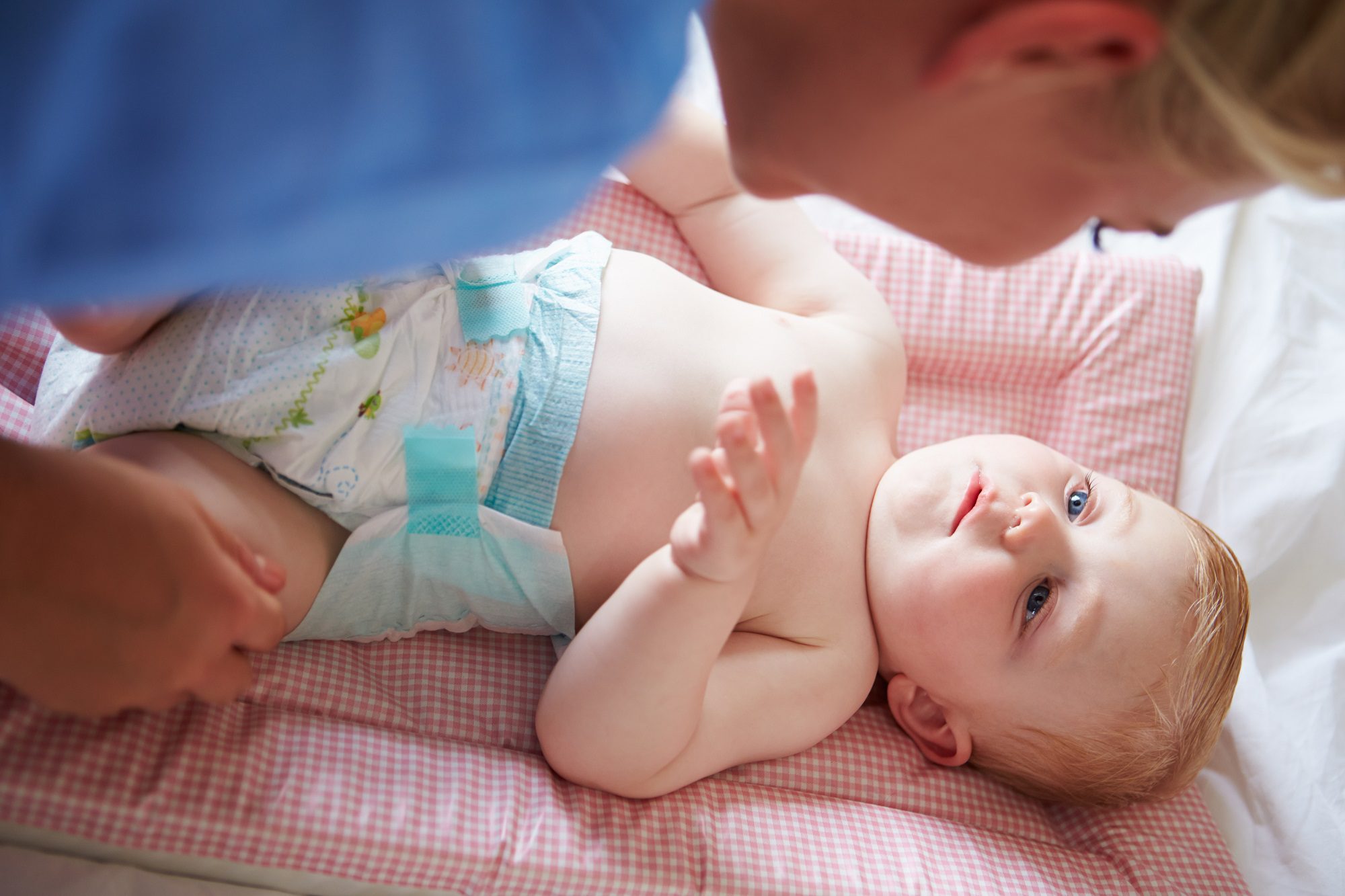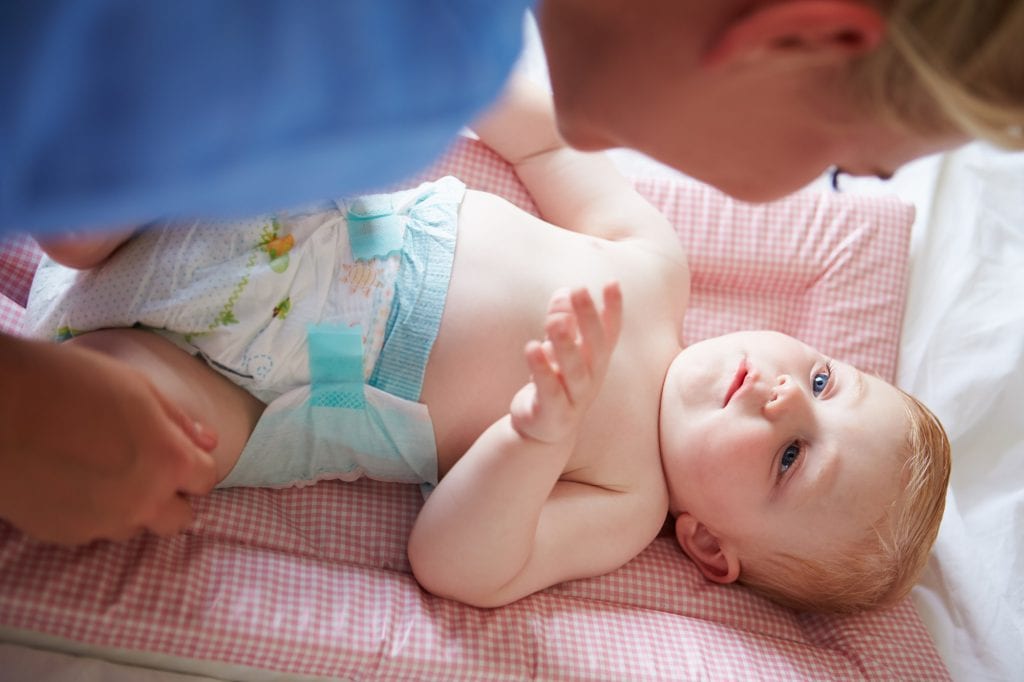 It's always good to be prepared for every eventuality, the last thing you want is to get on the road and discover that you are missing something you need. Jen, from Outdoorsy Days, is the type of mum that wants to be ready for every eventuality and knows that sometimes things will be forgotten, sharing with us: "In the early days of parenthood, getting out the house is actually a challenge in itself. From packing nappies and wipes to timing feeds and naps, planning is everything. I like to keep spares of everything I'd possibly need in the car, including a spare coat, blanket and hat."
Keeping a baby kit in the car at all times and stocking it up as needed is certainly a smart idea. You can also include in it things like nappies, wet wipes, a bottle/cup, rubbish bags, cloths, changing mats, and anything else you think might come in handy on the road.
Tips for getting a car ready for a baby
get the right car seat
install your car seat correctly
set up a baby mirror
inspect your car and keep it clean
protect them from the sun
keep certain items in the car for your baby
Getting your car prepared for your baby might sound like a big task but by taking things one step at a time and following the above advice, you can have it sorted in no time. Once you have purchased your car seat and install it, following common sense from there will usually see you through.
For more tips and advice, make sure to visit our news page.