One of the biggest obstacles that young drivers have to overcome is anxiety, particularly when behind the wheel. The stress of the situation can sometimes feel overwhelming, leading to panicking and apprehension to book another lesson. Your stress levels are no reflection of your driving ability, you can be one of the best UK drivers and still feel like this which can be annoying when you feel like you are letting yourself down in lessons.
Despite having visited 45 countries and living in Edinburgh, New York and Dubai, Dannielle from the travel blog While I'm Young previously referred to learning to drive as "her Everest", so is all too familiar with feelings of nervousness behind the wheel:
"Driving is a high-pressure situation, especially when it's new to you. It's bound to trigger anxious reactions. You can feel out of your depth and nervous about potentially getting something wrong. After all, you're suddenly in charge of manoeuvring something that weighs over a ton! That can be an overwhelming responsibility for some of us. We worry about what we might do, but also what other drivers on the road might do."
Whether you're suffering from beginner's nerves or are looking for coping methods to help manage any stress you experience behind the wheel, these helpful tips should help you to feel cool, calm and collected on your next drive.
Pick a driving instructor you feel comfortable with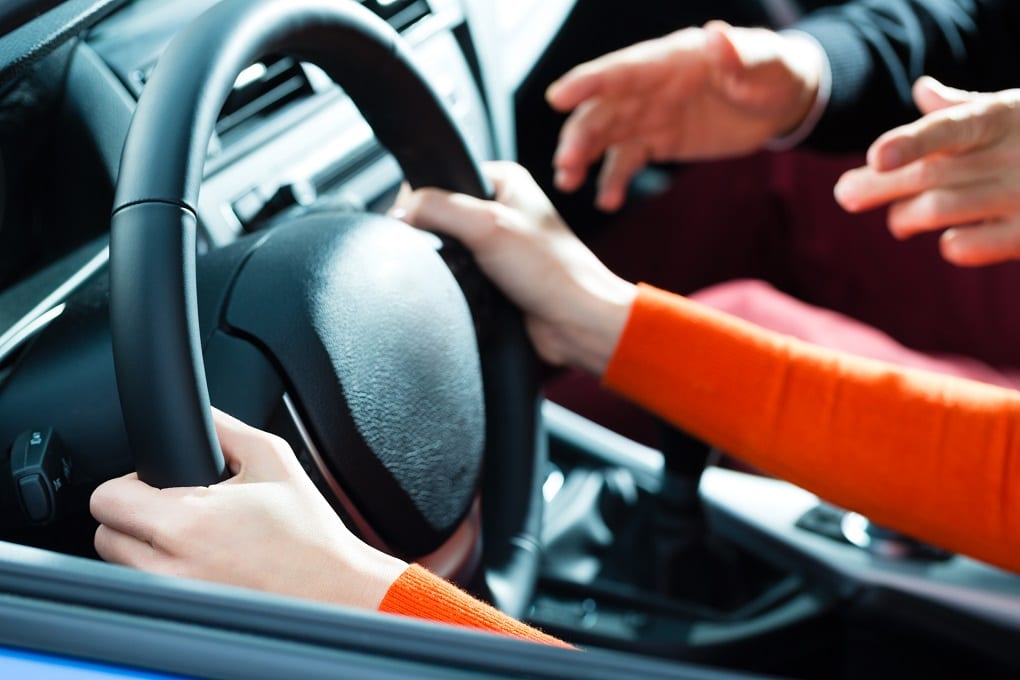 When you place yourself in a new situation, it is understandable that your nerves may begin to creep up. However, finding a driving instructor who you feel comfortable with and who can help to reassure you can put your mind at ease.
Dannielle shared that she "suffered massively with anxiety both before and after passing my test". However, she offered this advice to those who feel anxious when driving: "Gaining confidence behind the wheel comes with practice, so my best tip is to get out and do as much driving as you can, as often as you can – even if it's only going around your block! A good driving instructor that you feel comfortable with can also make a huge difference."
Fortunately, the driving school market is saturated with instructors willing to help you feel at ease. Tony from LearnDrive, a company who help students pass their test with an intensive driving course, informed us that: "There will always be pupils who are nervous when it comes to learning to drive. Although their levels can range in severity, as with all anxiety, there are ways to overcome the fears."
He recommends finding an instructor who you feel comfortable with. "Think about what type of instructor will suit you best, would you prefer a female, someone who teaches automatic, a chatty instructor or a quiet one?" These characteristics are important as they will put you more at ease, helping to minimise stress.
Open up and be honest
After you've taken time to find an instructor who you feel happy with, this should allow you to voice any concerns. It's likely that driving will be like nothing you've ever attempted before, so you may have lots of questions about manoeuvres and your ability. Tony believes that it is important to "not compare yourself with others learning to drive – we all learn at different rates and it is not a competition."
He recommends being honest if you're struggling or finding something difficult. Your instructor can offer you reassurance which can prevent stressful situations from happening whilst behind the wheel. "Discuss with your instructor how you feel. At what pace do you wish to progress, do you want to cover something again, would you like the instructor to demonstrate etc. It helps to have a good relationship with the instructor and if you aren't then you should either discuss this or change instructors! Although unlikely in most cases, if the anxiety is too severe or becomes a phobia of driving it could be time to consult a doctor and you must inform DVLA if it affects your ability to drive."
Think about passengers
"I think it's essential to use an instructor rather than a friend or family member", says Tony. "Although this may seem like a good idea at the time, an instructor is a professional who is trained and will be patient". He divulges that not only will a qualified instructor know suitable areas where to teach you, but they also have dual controls fitted in the car and can take control if problems arise.
Who you have as a passenger while you're learning to drive can have a massive impact on your stress levels. Backseat drivers, overbearing parents and partners who like to offer their tips can be a distraction and, if they share advice that is different from your instructor, can cause confusion. Although it is important to get some private practice in using temporary learner car insurance before your test, carefully consider who you're trusting as your passenger.
Jodi Aman and her team notice the importance of remaining confident behind the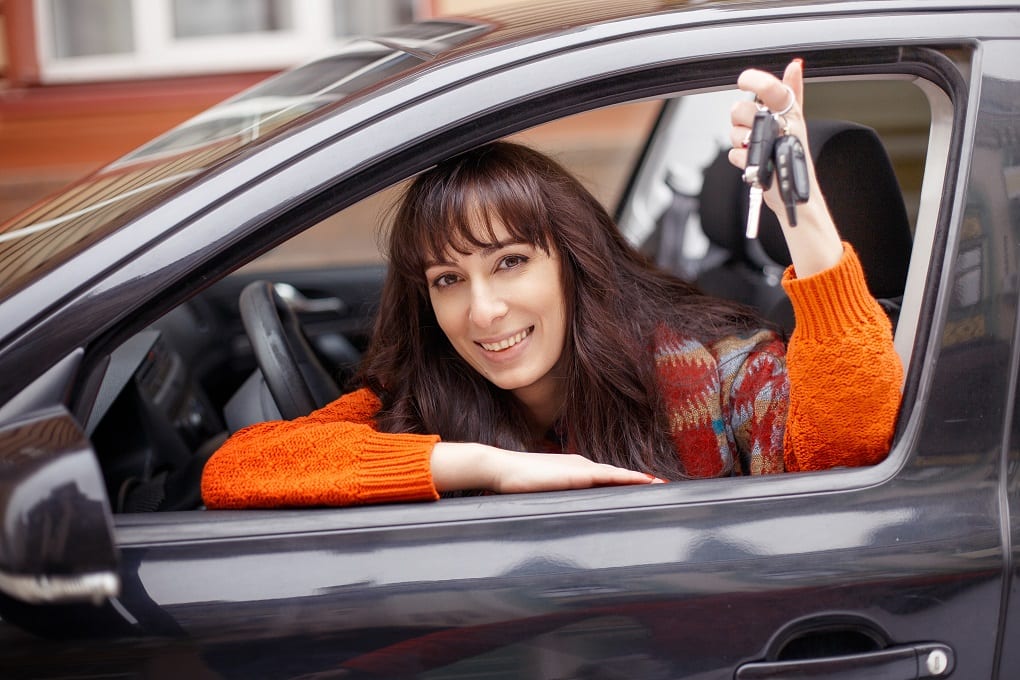 wheel and share this advice: "Drivers need to be reminded that they are in control. They also should be taught how to be present and alert while driving, where to look, what to look out for so they feel more empowered to keep themselves and all other vehicles on the road safe. They can be taught that anxiety doesn't help them be more aware, having skills does that!"