The Highway Code is packed full of rules and advice to help to keep road users safe. Its contents are essential reading for learner drivers as well as experienced heads, as it's updated regularly to reflect modern vehicles and safety standards.
Much of the information within the Highway Code will be familiar to most road users but there are some more obscure points, as well as several new highway code rules introduced recently, that could catch you out behind the wheel. So how can you get up to speed?
Refresh your memory and stay safe out there with our quick guide to the Highway Code.
What is the Highway Code?
The Highway Code is a set of information, guidelines and rules for all road users in England, Scotland and Wales. That includes drivers, motorcyclists, cyclists and pedestrians, as well as horse riders and mobility scooter users. Its overall aim is to promote road safety while supporting a sustainable and efficient transport network.
Maintained by the Driving Standards Agency and the Department for Transport, the Code was introduced in 1931 but has been updated as recently as 2022 to reflect how our roads have evolved.
There is no official Highway Code test, as such, but it plays an important role in getting and staying on the road. Learners will struggle to pass their theory and practical tests without studying it.
What's covered by the Highway Code?
The Highway Code is a lengthy document covering over 300 dos and don'ts on Britain's roads. We won't break down every last detail but it contains all the up-to-date information that you need on:
Road signs and markings and what they mean
Speed limits for different roads and vehicles
Rights of way in different scenarios
Correct methods of signalling
Licenses and who needs what to drive different vehicles
Penalties, how they're incurred and the consequences
Rules for different road users, i.e. car and lorry drivers, pedestrians and cyclists
The Code also has general advice on topics such as:
Driving in different weather conditions
Vehicle maintenance
Parking in different environments
If you read any of the Highway Code, you'll notice that points are marked by 'must/must not', 'should/should not' and 'do/do not'. The first group of terms signify actual laws of the roads, while the latter two groups denote points which won't result in prosecution alone – but could still be used as evidence in court.
Lesser-known rules of the Highway Code
You might be familiar with common Highway Code signs and other well-known rules but there are several more obscure points which sit in many drivers' blind spots and can result in hefty fines – so it pays to watch out for these, too.
For example, did you know the following?
You should only flash your headlights to let other road users know that you're there – not to say hello, allow them to go, or ask them to move out of your way.
You should only use your horn to warn others of your presence, and only while moving – not when stationary.
You mustn't park on a road at night facing against the direction of traffic, unless in a recognised parking space.
You must only use your hazard lights to warn drivers behind you of a hazard or obstruction – not to say thank you for being let out.
You mustn't sleep in your vehicle when under the influence of alcohol, even if you're not intending to drive.
You mustn't leave a car running unattended, even if you're de-icing it (though this only applies to public roads, not private land like driveways).
You must drive around mini-roundabouts and not cross the markings, even if they're only painted and free from cars.
You must keep your lights, indicators and numberplates clean and clear in all conditions, not caked in mud.
You must properly restrain any pets travelling with you and mustn't let them sit in the front seats or put their head out of the window.
New Highway Code rules for 2022
As well as the lesser-known points above, several rules in the Highway Code have been added or updated this year to improve road safety. This means that there are further regulations on which drivers and other road users should wise up on if they want to stay safe and avoid fines.
You can read a summary of some of the key points below, as well as a full list of updates on the government's website. Strap in!
Hierarchy of road users
The 'hierachy of road users' orders those most at risk in the event of road collisions at the top of the hierarchy. A typical road hierarchy might go pedestrians > cyclists > cars > vans, for example.
This guidance was added in January 2022 and includes three new rules:
Rule H1: Drivers of vehicles that can cause the greatest harm – such as heavy-goods vehicles – bear the greatest responsibility to reduce danger for others. At the other end of the scale, cyclists should reduce danger to pedestrians.
Rule H2: At junctions, all other road users should give way to pedestrians either crossing or waiting to cross a road into or from which they're turning.
Rule H3: Other road users shouldn't cut across cyclists, horse riders or horse-drawn vehicles going ahead when they're turning into or out of a junction or changing lane.
Charging electric vehicles
Demand for electric vehicles is growing and new charging points are popping up all the time. This shift has led to new rules around charging electric vehicles.
Drivers should park as close to a charging port as possible to avoid creating a trip hazard with the cable. They should also display warning signs that charging is in process, if possible, and return charging equipment neatly so as not to create obstacles.
Mobile phone use
Using a mobile phone behind the wheel has long been heavily restricted – but new Highway Code rules introduced in March 2022 have clamped down further.
The rules now outlaw activities which had become loopholes, such as playing games and filming videos. In fact, they ban holding all digital devices which send or receive data – including sat-navs – for almost any reason, even if they're in airplane mode. These laws also apply while stopped at traffic lights or queuing in traffic.
Self-driving vehicles
Interestingly, the government set out changes in July 2022 to aid the safe introduction of self-driving vehicles to our roads. While no fully self-driving vehicles are yet available, the rules will allow drivers to view non-driving-related content such as television or email on built-in display screens while a vehicle is in control.
If and when self-driving vehicles hit our roads in greater numbers, it's highly likely that many more new Highway Code rules will emerge.
Why the Highway Code matters
Learning the Highway Code isn't simply a box-ticking exercise for getting your driver's license. Understanding and applying its rules can significantly reduce road accidents and casualties, as well as helping you to avoid costly penalty points.
This is especially important for learner drivers, who can have their license revoked if they get six points within their first two years of driving. There are plenty of ways to get clued and stay road-savvy:
Read the full updated version for free online, buy an official Highway Code book or borrow it from your local library
Download the Highway Code app to read it in full, take quizzes and track your progress
Try other online learning resources like
Get a friend or family member to create Highway Code tests for you
Get covered while learning to drive
Studying the Highway Code is just one part of learning to drive. You'll ideally need practical experience through paid lessons, plus extra practice if you have the right cover in place.
Taking out temporary learner driver insurance allows you to safely practice in a car that belongs to you or a friend or family member, rather than a professional instructor. It's great for getting to grips with a certain model – or simply fitting in as much driving as possible before your test.
With a working knowledge of the Highway Code and plenty of practice, you'll be on the road in no time!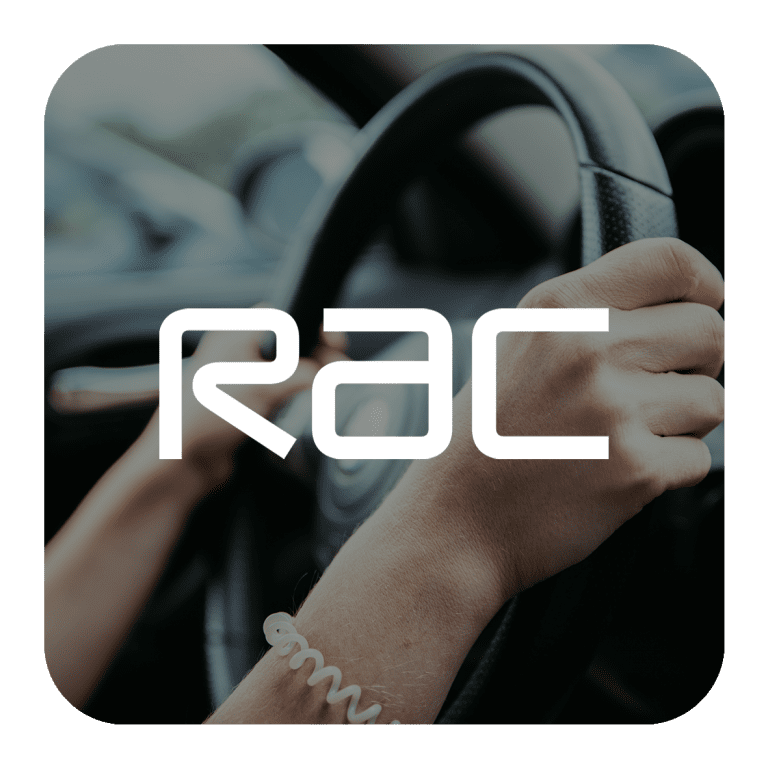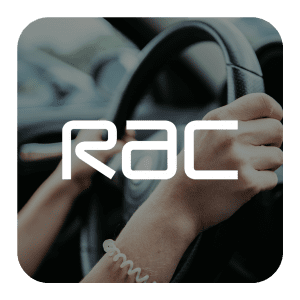 Learning to drive can be nerve-racking so it's best to be prepared!
Discover everything you need to know about the driving theory test with the RAC's ultimate guide.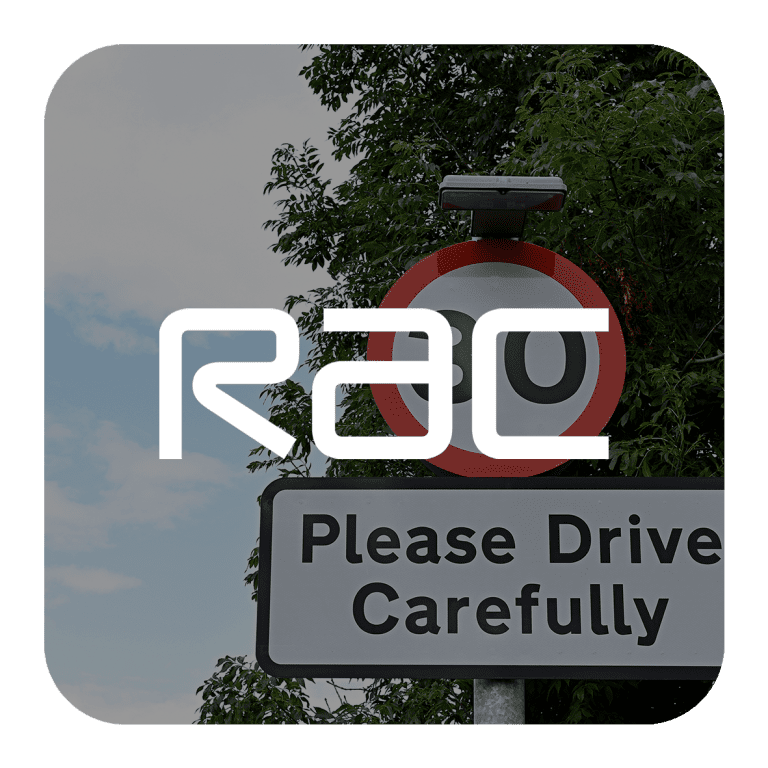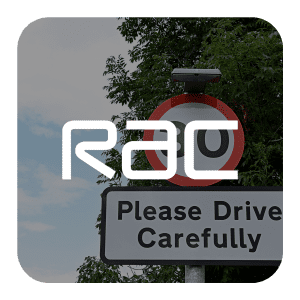 It's important to know exactly what road signs mean when you're learning to drive.
Get ready for your driving theory test with the RAC's guide on UK road signs and what they mean here.