Driving is the ultimate freedom tool. Not only does it make travelling more accessible, but it also stops you from having to rely on others to help get you from A to B. For those who have a disability, you may be longing for some independence but worry that your chances of getting behind the wheel are limited, or if you've had a recent diagnoses, you might be wondering what the impact of having a disability will be.
However, having a disability doesn't necessarily mean that you're unable to receive your driving licence or unable to continue driving. With car adaptations, specialist driving instructors and support schemes in place, driving with a disability might be easier than you think. In this article, we explore everything you need to know about driving with a disability.
Learning to drive with a disability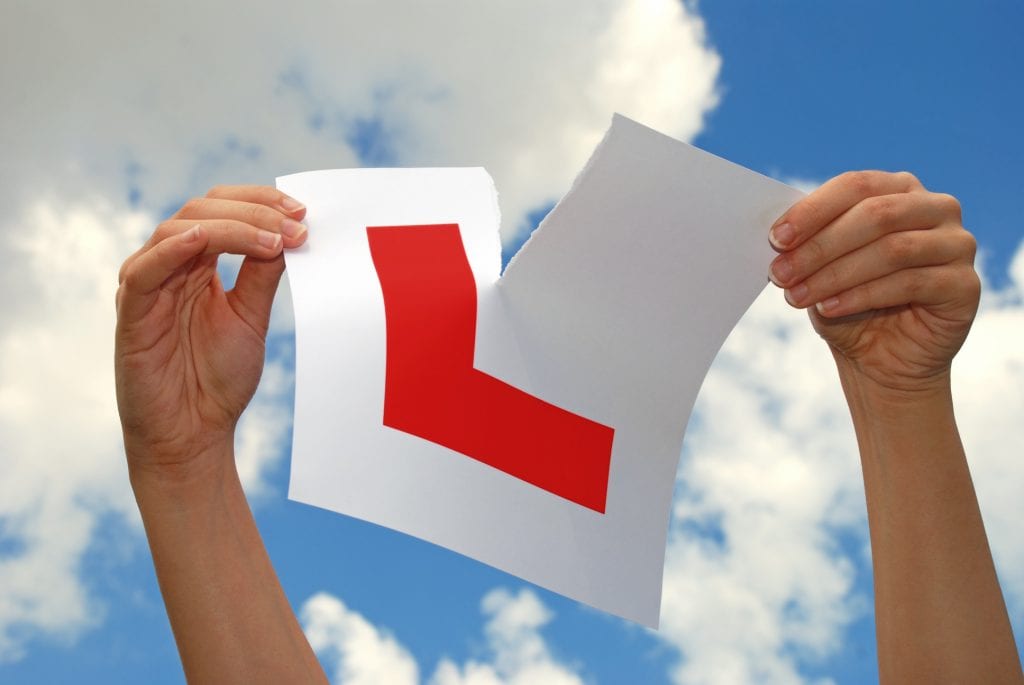 Learning to drive is stressful for everyone, whatever age they start their journey. With a disability, it can be more of a concern wondering what limitations you might face and what allowances may have to be made. However, with specialist driving instructors, supportive schemes and more, there is no reason why it needs to be any harder for someone with a disability than for a fully-abled person to get their licence.
Applying for your provisional licence with a disability
When applying for your provisional driving licence, the initial steps are the same for all, with no specialist application form needed. There are two ways to apply, either by filling in an online application or applying by post with a physical D1 form, which can be requested from the DVLA form ordering service or picked up from a local Post Office.
After declaring a disability on your application, you will then be required to fill out an additional form known as a medical questionnaire (information on the disabilities you're required to declare can be found here). It's important that you make the DVLA aware of your disability, as not only can they offer you valuable advice about your next steps, failure to do so could mean you could be fined or even prosecuted.
If you're in receipt of the higher-level Disability Living Allowance (DLA) or the enhanced rate Personal Independence Payment (PIP), you are eligible to start learning to drive at 16 (instead of 17) and can apply for your licence a year earlier.
Driving lessons with a disability
Learning to drive with a disability driving instructor
Depending on how your disability affects you, you may need a specialist driving instructor with an adapted car when learning to drive. There are a number of different driving schools across the country who have these, although it may be difficult to find them in more remote areas. You can search for local disability driving instructors online to see who may be able to help in your area. Alternatively, you can contact your local driving schools to discuss what options they may have in place to help you.
Please note: You're not legally required to have lessons with a specialist driving instructor or in a car with adaptations if not needed, so the choice is up to you. However, these instructors are likely to give more specialised advice and accommodate your disability better.
As with all driving instructors, it is important to take a look at what is out there as the first instructor you try might not be the one for you. Fortunately, there are many schools out there, so take a look at reviews and find recommendations for driving instructors who have experience with disabilities if possible.
Free driving lessons with the Motability Scheme
Driving lessons are not only a time commitment, but they can also be expensive. The Motability Scheme can offer up to 40 hours of driving lessons to those who qualify. As the average learner driver needs between 40-50 hours of lessons before they're test-ready, this could, in theory, cover your full learning journey and so is well worth looking into.
Alternatively, if you have a driving licence but are making the transition to an adapted vehicle, the scheme can help by funding familiarisation lessons. These specialist lessons give you time to learn how to operate an adapted vehicle under the supervision of a trained instructor.
Learning to drive in your own car with a disability
If you or a family member already have a car (adapted or not), you may find it easier to learn in your own vehicle. This way you can familiarise yourself with the car you will be driving, learn in your own time, on your own schedule and with someone who knows you better.
All you need in place is temporary learner insurance and someone who is willing and eligible to train you. The person that supervises you needs to be aged between 25 and 75 and needs to have held a full UK driving licence for at least 3 years.
Can I drive if I become disabled?
Becoming disabled after passing your test can throw up questions as to whether you are still eligible to drive. As well as your GP being able to assist you with this question, the DVLA will need to be informed. They have practices in place that look to try and help as many people as possible continue driving even with a disability.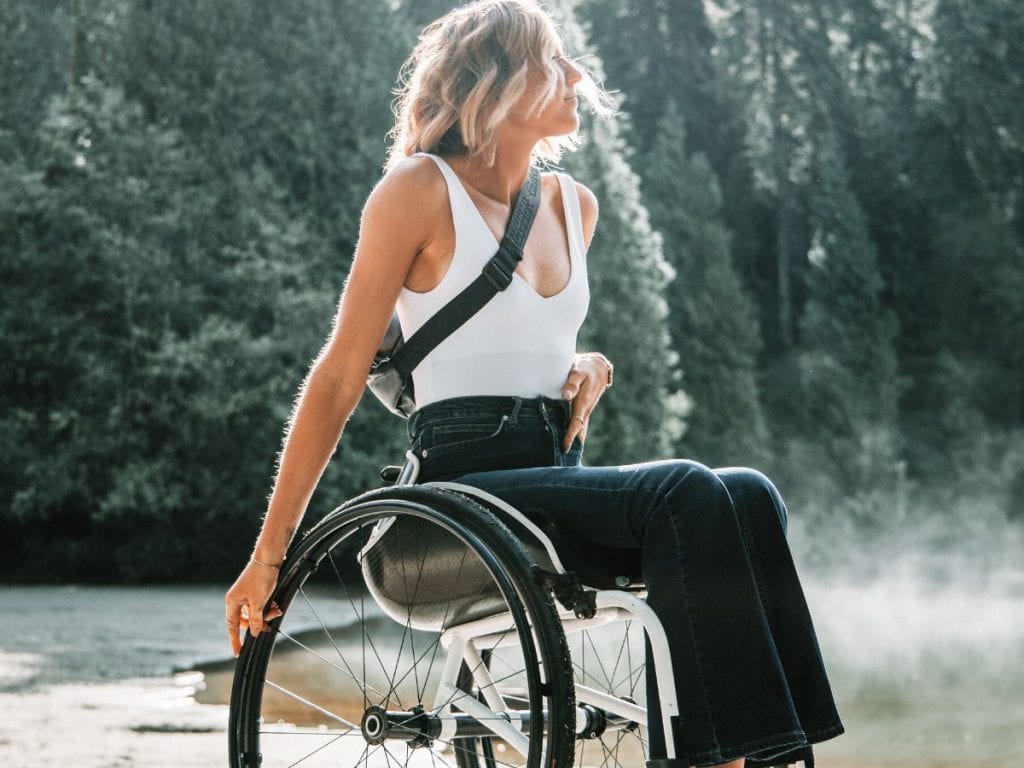 Informing the DVLA of a disability
If you're affected by a disability while already holding a driving licence, this may impact your ability to safely operate a car. According to the DVLA, you must inform them if you:
"Develop a 'notifiable' medical condition or disability
Have a condition or disability that has become worse since you got your licence"
You can find a list of medical conditions that can affect driving but every condition has a different effect and should be reviewed on a case-by-case basis. If in doubt, speak to your GP to find out their recommendation.
What happens after you inform the DVLA of a disability?
After informing the DVLA of a disability, they will make one of four decisions:
"You will need to get a new driving licence which lists your disability
You can have a short-term licence of 1, 2, 3 or 5 years
You need to adapt your car by fitting specialist controls
You must stop driving and give up your licence"
Short-term driving licences
Short-term driving licences are offered to those with inconsistent conditions such as sleep conditions, epilepsy or a heart condition. They allow you to continue driving as normal but will need renewing every so often so your condition can be reassessed.
Adapting your vehicle
Being told you need to adapt your vehicle means that you'll be able to continue driving as normal once you have adapted your vehicle. An independent assessment of your needs will also need to be conducted by Driving Motability.
Read on to find out more about the vehicle adaptions that are currently on offer.
Surrendering your licence
For some disabilities, this could mean that you're no longer fit to drive. In this case, you will need to surrender your licence. In most instances, surrendering your licence requires you to stop driving for three months. However, after this time has passed, you're allowed to reapply if your condition has improved. Although it seems like a drastic measure to some, having to surrender your licence prioritises the safety of yourself and those around you.
Car adaptations and Wheelchair Accessible Vehicles
Even if it hasn't been ruled by the DVLA that you need adaptions to your vehicle, investing in some may help support you while driving. With over 500 adaptions currently on offer, there are plenty of options which can help make driving smoother and easier when you have a disability.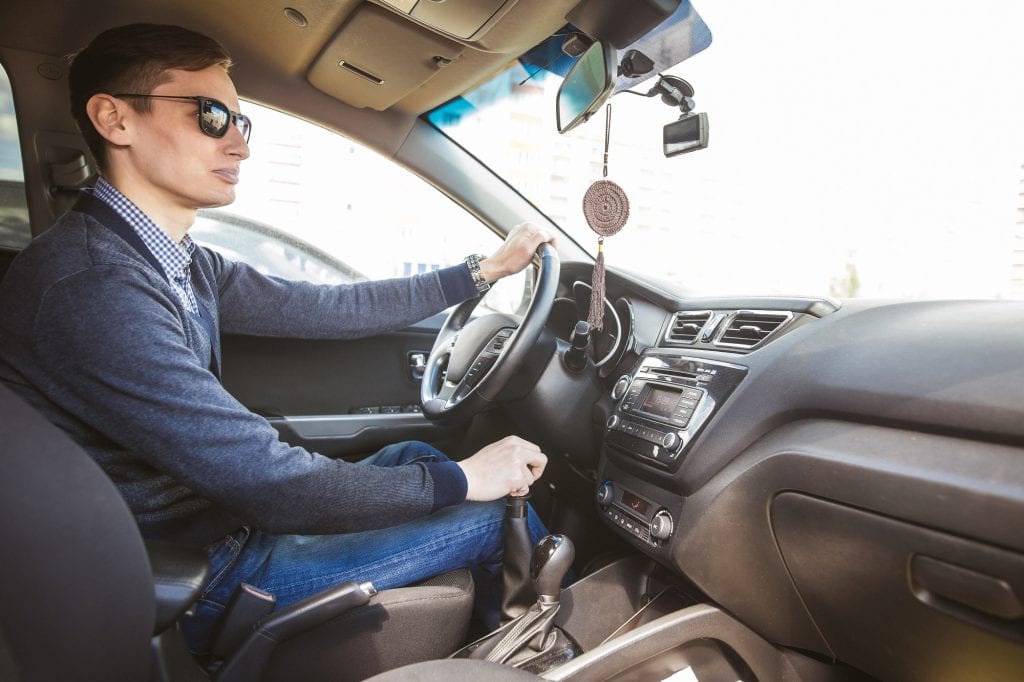 Car adaptions for disabilities
There are a range of adaptations that can be made to your car to assist with driving. You can customise everything from the accelerator to the steering wheel. These accessories can make driving much more comfortable and grant you easier control of the vehicle.
The most common car adaptations
With over 500 possible adaptions that can be made, there are an almost endless amount of ways to customise your vehicle to suit your needs. Below, we explore some of the most common car adaptions on offer.
Hand controls
Hand controls are a fantastic adaption for those with limited mobility in their lower body. Linked to the peddles below, they allow the accelerator and brake to be controlled by hand rather than foot. Hand controls must be installed in a car with an automatic gearbox.
Steering wheel knobs
Steering wheel knobs allow for an alternative grip point of the steering wheel, perfect for those who may struggle to grip the wheel. Small and easily installed, they are an easy way of assisting those who are unable to operate the wheel properly due to their disability. They also mean that steering can be controlled with one hand so pair well with hand controls.
Entry and exit accessories
With a large range of entry and exit accessories on offer, users can benefit from swivel seats, hoists, harnesses and more. All of these accessories allow a user to enter and exit the vehicle with more ease, especially beneficial for those who use wheelchairs.
Adapted mirrors
For drivers with impaired trunk movement, adaptive mirrors can help open up blind spots. Allowing a wider field of vision, they are a useful tool for those who struggle to twist themselves to see outside the vehicle when driving.
You can also get anti-glare mirrors to attach to the existing mirror, which are useful for improving rear visibility after a stroke.
Remote control devices
Attached to the steering wheel, a remote control to operate standard car controls can save the need for excess movement and stretching. Linking to actions like headlights and windscreen wipers, they make vital controls accessible and easy to use. Some remote controls also double up as a steering wheel knob, allowing for one-handed steering and control.
The best time for these adaptations to be made is whilst ordering a new car, as this allows all changes to be made during the manufacturing process. However, it is also possible to have them made on older cars too.
How much do car adaptions for disabilities cost?
Many car adaptions for disabilities are covered on The Motability Scheme, meaning they are free of charge. However, some of the more bespoke or installation-intensive adaptions may come at a cost. According to its website, Motability's grant focuses its help towards:
"Advance Payments towards a Motability Scheme car and any adaptations or vehicle manufacturer options necessary to use it
Adaptations needed mid-lease for a Scheme vehicle, due to a change in your circumstances; for example, your mobility may have changed and you now need different adaptations in order to drive comfortably and safely."
Currently, Motability can only offer grants for adaptions on their scheme vehicles (vehicles leased through their scheme and not privately owned). If you would like to make adaptions on your own vehicle, this will likely have to be paid for privately as well.
How do I know what car adaptions I need?
If you are wondering what adaptions are right for you it's worth getting a professional assessment or trying the controls out first.
The Research Institute for Disabled Consumers provide some of their top tips for those who are looking into car adaptions:
"Be honest. Get an assessment at a time when you're least able, at the end of the day, or when you feel tired.
Make sure any adaptation will be what you'll need for the period of time you have the vehicle, and if your condition worsens.
Make sure everyone listens to what you have to say and what you want, and not to what they think you should have.
See as many controls as you can.
Trying out driving controls is important. Go to a mobility centre or to Motability's One Big Day events to try off-road. Then you'll know what suits you, and your own needs and experience can guide you.
Think about your future abilities. Ask how adjustable the controls can be set if your strength becomes weaker."
Wheelchair Accessible Vehicles (WAVs)
As well as making adaptions, there is also a range of Wheelchair Accessible Vehicles (WAVS) on the market. These larger vehicles are perfect for those who will often be carrying a wheelchair-bound passenger. They all have a large, open bays in the back seat as well as ramps, lowered floor and advanced safety features.
Disabled parking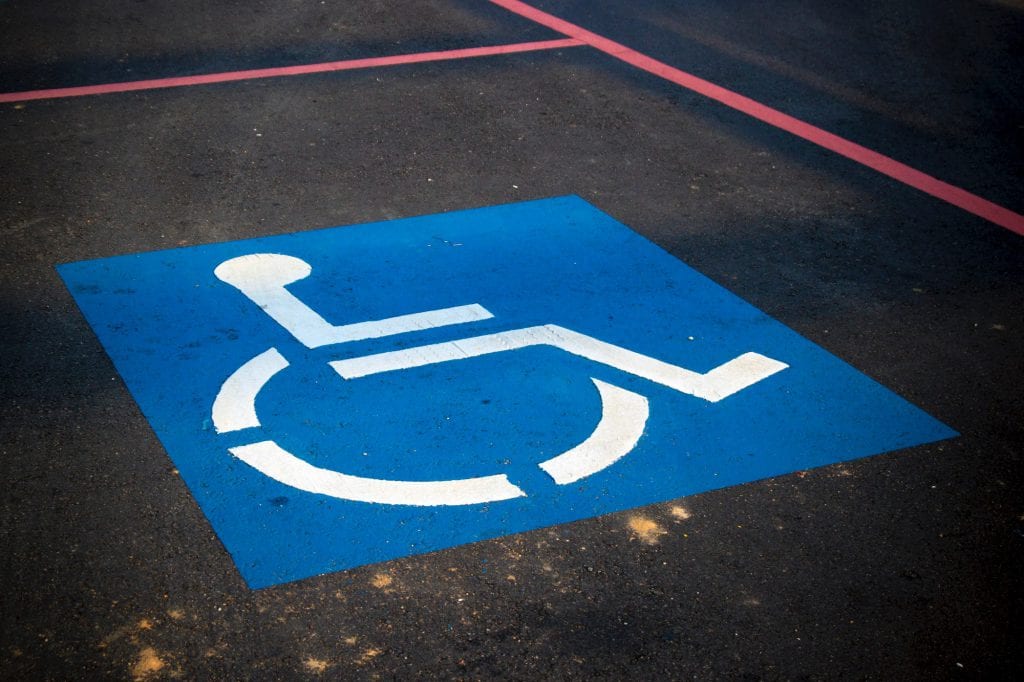 When you have a disability, it's not just learning to drive and the act of driving that can be difficult. Dealing with life outside the vehicle can have its effects too. For those who have their mobility affected by their disability, the Blue Badge scheme offers some relief. Available to both drivers and non-drivers, the scheme allows for more convenient parking options to those who need them. And, at only £10 in England, £20 in Scotland and free of charge in Wales, they are not a pricey investment and can make a big difference.
Who is eligible for a Blue Badge?
There are a range of people who are eligible for a Blue Badge, GOV.UK explains: "You automatically qualify for a Blue Badge if you are over 2 years old and at least one of the following applies:
You receive the higher rate of the mobility component of the Disability Living Allowance (DLA)
You receive a Personal Independence Payment (PIP) because you can't walk more than 50 metres (a score of 8 points or more under the 'moving around' activity of the mobility component)
You are registered blind (severely sight impaired)
You receive a War Pensioner's Mobility Supplement
You have received a lump sum benefit within tariff levels 1-8 of the Armed Forces and Reserve Forces (Compensation) Scheme and have been certified as having a permanent and substantial disability which causes inability to walk or very considerable difficulty in walking
You receive the mobility component of PIP and have obtained 10 points specifically for descriptor E under the 'planning and following journeys' activity, on the grounds that you are unable to undertake any journey because it would cause you overwhelming psychological distress
"If you have any score other than 10 points under descriptor E, in the 'planning and following journeys' activity of PIP you may still be eligible for a Blue Badge, but you do not automatically qualify. This includes if you have a higher score of 12. You will have to provide evidence to demonstrate your eligibility which will be assessed as part of your application."
As well as those that automatically qualify, there are plenty of reasons why someone may qualify which are examined on a case-by-case basis. Your local council will make the final decision, but if you're unsure as to whether you would qualify, it is worth talking to someone there about your case.
Advantages of a Blue Badge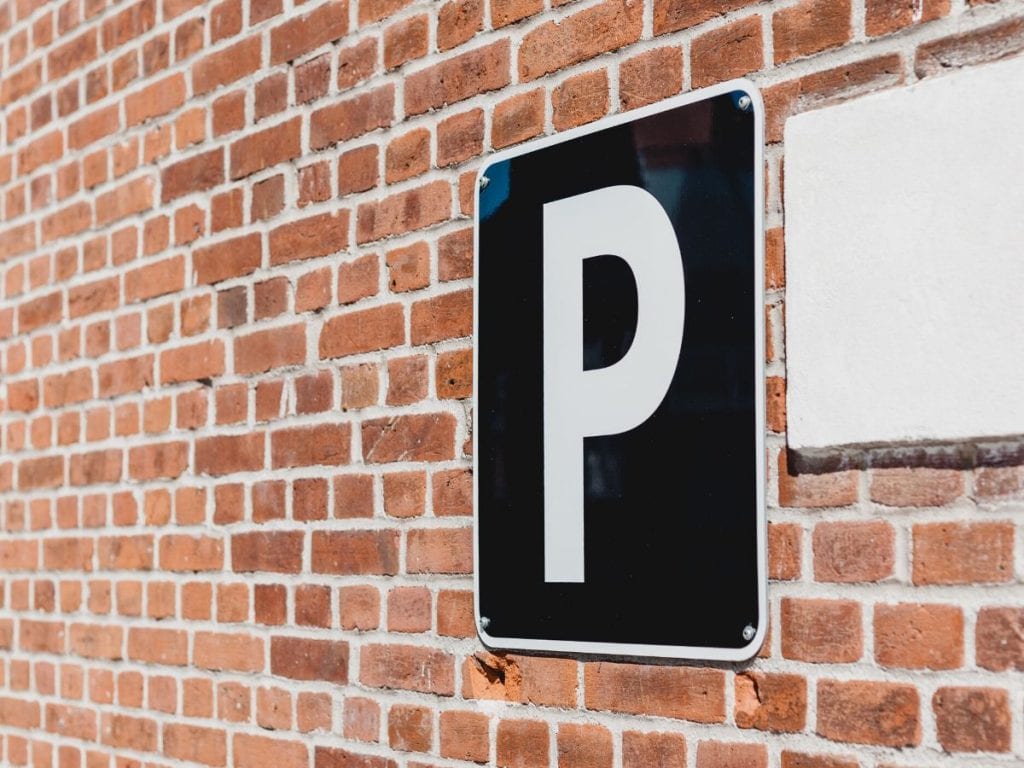 The Blue Badge scheme aims to help those who need it with parking, often allowing them to park closer to the amenity they require.
Blue Badges allow users to:
Park on yellow lines for up to 3 hours
Park for free in areas with parking meters and pay-and-display machines
Park for free in 'on-street' parking bays
Applying for a Blue Badge
You can apply for a Blue Badge online with applications usually taking up to 12 weeks to be considered. If approved, Blue Badges generally last for 3 years and after that, they can be reapplied for.
To apply for a Blue Badge, you need:
A recent digital photograph of your head and shoulders
Proof of identity (scanned or photographed)
Proof of address (scanned or photographed)
Proof of benefits (if you receive any)
Your National Insurance number (if you have one)
What happens if your Blue Badge application is refused?
If your Blue Badge application is refused, you will be informed as to why you're not eligible. You are able to ask for reconsideration if you feel they have not considered all information. It doesn't mean you can never have a Blue Badge, and you are able to reapply in the future if your problems become more serious.
With the great range of schemes and initiatives in place, there is no reason why a disability should prohibit someone from driving. Whether you are test driving a new adapted vehicle or looking for cheap short term insurance, we're here to help.