Whether you're an expectant parent-to-be, eagerly awaiting the arrival of your little one or are looking to upgrade from your existing car seat, there's no denying that car safety is imperative. Making sure that you have a car seat that keeps your child safe and secure, whilst also being comfortable, is so important. However, with so many different makes and models on the market, it's hard to know where to begin your search.
There are many different things that you need to take into consideration before purchasing a car seat, such as the size, it's weight, whether it's been EU approved and if it's comfortable for your child. We spoke to Ashley from the blog From My World who shared this piece of information with us: "My best advice for expectant parents researching car seats is to know the difference between an infant car seat and a convertible car seat. An infant car seat will only hold your baby the first few months and you will have to get them another (most likely a convertible seat which turns into a booster eventually) once they outgrow it. The benefit of buying an infant car seat first is that you can move the car seat from the car to the stroller pretty conveniently without ever having to wake your baby up in the transition. If going with the infant car seat, I highly recommend trying them out in-store as some can be quite heavy and difficult to attach to the stroller."
For more information about purchasing a car seat, take a look at our guide below.
The basics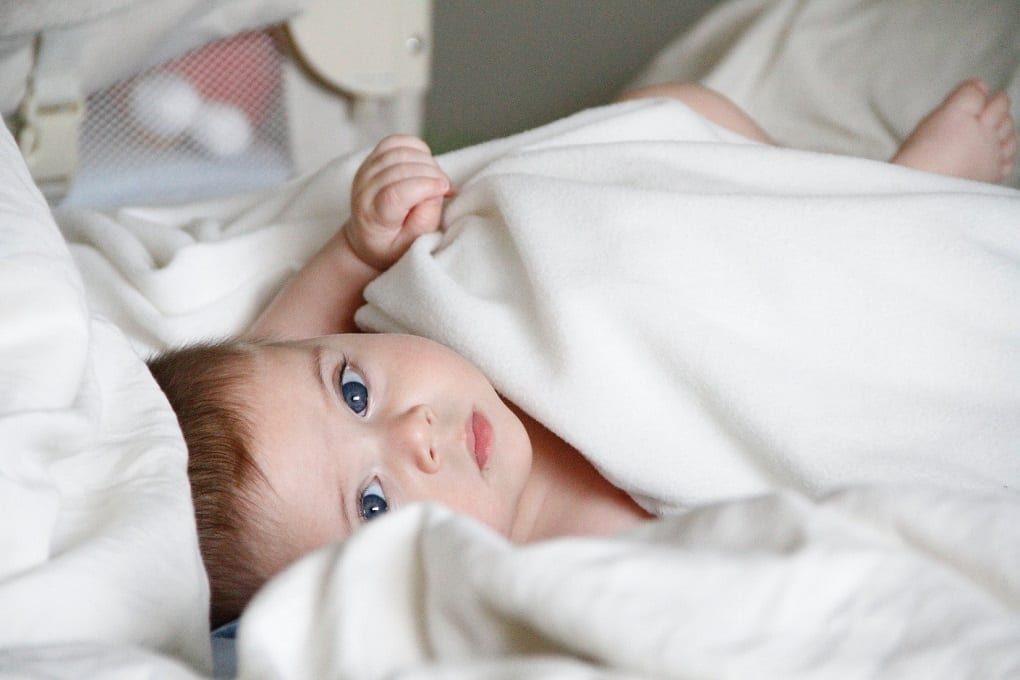 It is a requirement that all children under the age of 12, or below 135cm tall, use a car seat when travelling, with only those weighing more than 22kg and taller than 125cm permitted to use a backless booster seat. This seat should comply with United Nations standard, ECE Regulation 44.04 (or R 44.03) or to the new i-size regulation, which can be shown by an E mark on the car seat label.
Car seats are now fitted with ISOFIX connectors. These are internationally recognised and allow the car seat to be safely connected to most models, even cars that you may be hiring with temp insurance. This secures the seat to prevent it from moving, meaning that the car seat is correctly installed each time you place it in a car.
When browsing for the perfect choice for your child, you may find that you're spoilt for choice. However, certain car seats are not suitable for particular age groups and weights. From rear-facing and forward-facing car seats for babies to high-backed booster seats and booster cushions, you should check that your child fits within the approximate age range and weight range. Or, for more information, take a look at the ROSPA website.
Group 0+
Ranging from birth to 12 months, these seats are suitable for children weighing up to 13kg. These seats are rearward-facing and can sometimes be compatible with pushchairs. Because of this, these car seats can be quite light to allow easy transportation.
Group 1
These forward-facing car seats are recommended when your child is a little bit older. This is because rearward-facing is thought to be the safest way for little ones to travel. Suitable for children between the ages of nine months to four years and weighing up to 18kg, these car seats remain fixed to your car at all times using the ISOFIX connectors, so are typically bulkier and heavier than a car seat purchased for Group 0+ children alone.
Group 2
A child who falls into the category of group 2 is between the ages of three and seven. At this age, they are slightly taller and heavier, so can use a high-backed booster seat when in the car. Weighing between 15-23kg, the high back gives you child's head and chest a better level of protection, and the adjustable headrest ensures that it can grow with your child, making this a good investment.
Group 3
Group three is for older children. Without a back for protection, these booster seats use a padded cushion for comfort, as well as to make your children
taller. To use these, your child should exceed 22kg in weight and be taller than 125cm under new regulations.
Shopping for a car seat
Before you decide to start looking for a car seat, you'll need to take a look at your car. Not all car seats are universal, with some too big for smaller car models. Most cars made after 2004 have ISOFIX built into them, although it can be found in some earlier makes and models.
We spoke to the blogger behind Mummy's Diary about her car seat shopping experience. She recommended to not "buy online as not all car seats fit all cars, as we discovered this was the case when purchasing a car seat. Luckily, we then had the option to go to the store, where a sales associate tried it in our car and advised it wasn't suitable".
One of the benefits of browsing car seats in shops is that you can ask for help.
Steph from Under Our Roof would also avoid purchasing a car seat online: "Definitely try in store so you can test the weight as well. Lots of brands were too heavy for me to pick up, even without a baby in! Also, it's easier to see if you can get them in your car in a shop."