Christmas is fast approaching! Many of us up and down the country will be having to make the journey home to see our families this December. No matter if you are a student breaking up for the holiday or working away from home, that drive home to enjoy some festive cheer isn't far off. But how can we make this journey an enjoyable one, especially when having to deal with the busy roads and wintery conditions? Well, in this guide we present some top tips for the drive home for Christmas, helping you get in the Xmas spirit and enjoy a pleasant, merry journey.
Make sure your car is prepared for the journey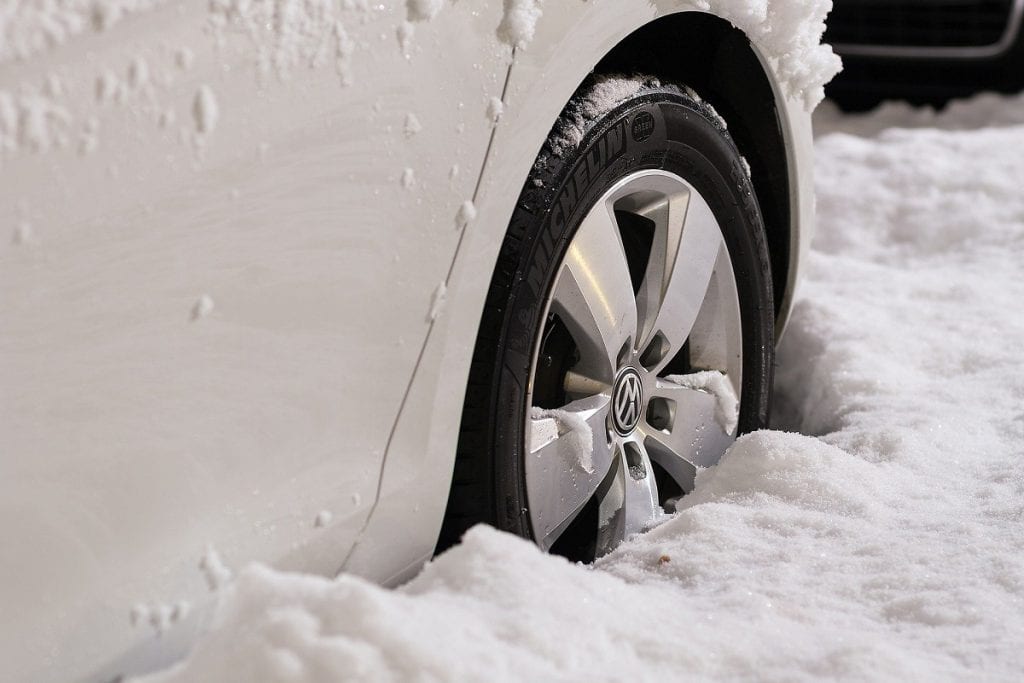 Beyond making sure that you have purchased one day insurance for your vehicle, giving you peace of mind for the drive home, there are various things you can do to prepare your car. After all, you don't want to break down or come into trouble on the motorway this Christmas eve. If you are starting in a city but will be driving in Yorkshire or other more rural areas, consider how the road conditions might vary from city to countryside.
Haydy, from the lifestyle blog Squibb Vicious, says that checking your car is safe is her top tip: "Make sure you've checked your oil, water, tyre pressure etc to make the journey go smoothly! It's often these little bits that people take for granted and can cause issues on long drives. I'd make sure you've got some anti-freeze and a window scraper in the car too as the weather can be so unpredictable! Don your favourite Christmas jumper and drive away!"
Make sure the kids are amused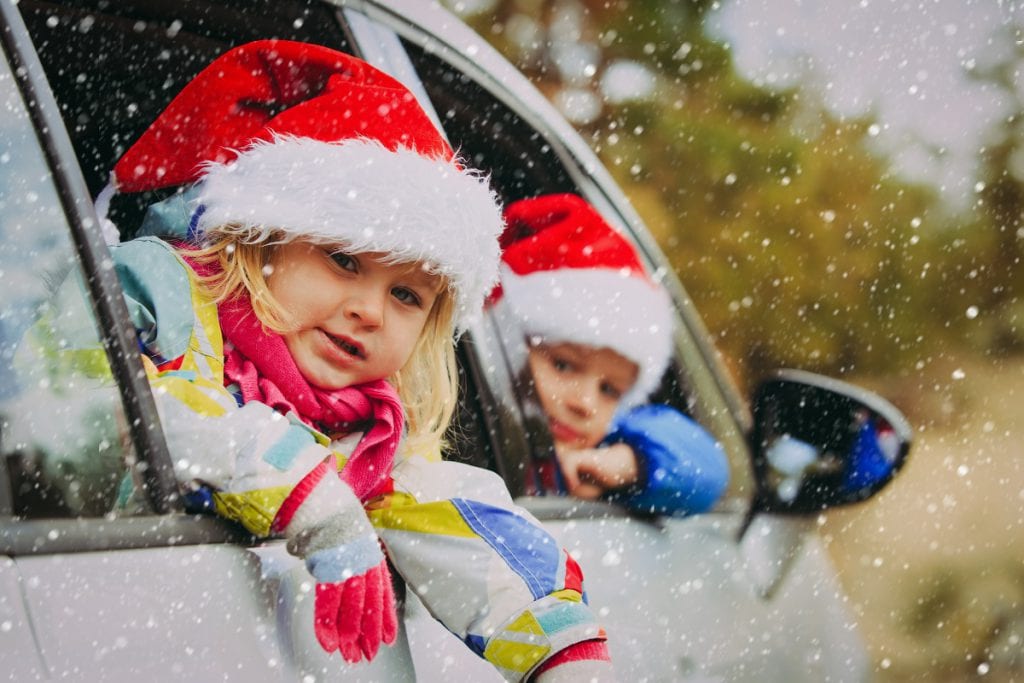 If you are planning on making the trip with kids this Christmas, it might be a good idea to make sure they are content for the journey. Claire from the family lifestyle blog Life, Love and Dirty Dishes, offers the following advice for families:
"I love a Christmas road trip. Looking out for Christmas lights, singing Christmas songs as loud as we can, and getting the kids to see if they can spot Santa doing his practice flight in the sky. If it was a long journey, I would give the kids a little present each for the trip. Maybe some festive colouring in, or a DVD they could watch in the car together. Or you could break up the journey by stopping for a hot chocolate. After being stranded in the car for eight hours in the snow last year (thankfully without the kids) I would always make sure I have blankets in the car now!"
Get festive with a Christmas jumper and a festive beverage
If you're hoping to get in the festive spirit on your drive home, why not consider slipping on your favourite Xmas jumper instead of your blazer or work clothes? The clothes we wear certainly have an impact on how we feel. This advice comes from Kat of the lifestyle blog Kat Last, who told us her top tips for getting in the festive spirit on the drive home:
"The 22nd of December is the start of winter this year and car journeys around Christmas time can be very cold. I like to wear a Christmas jumper with pride on the drive home for Christmas as it helps me get in the Christmas spirit and stay toasty until I reach my destination. If you've got a long journey, stop halfway at Costa Coffee and refuel with one of their festive drinks. Who knows, you might even be able to find a festive cup that matches your jumper!"
Make room for presents!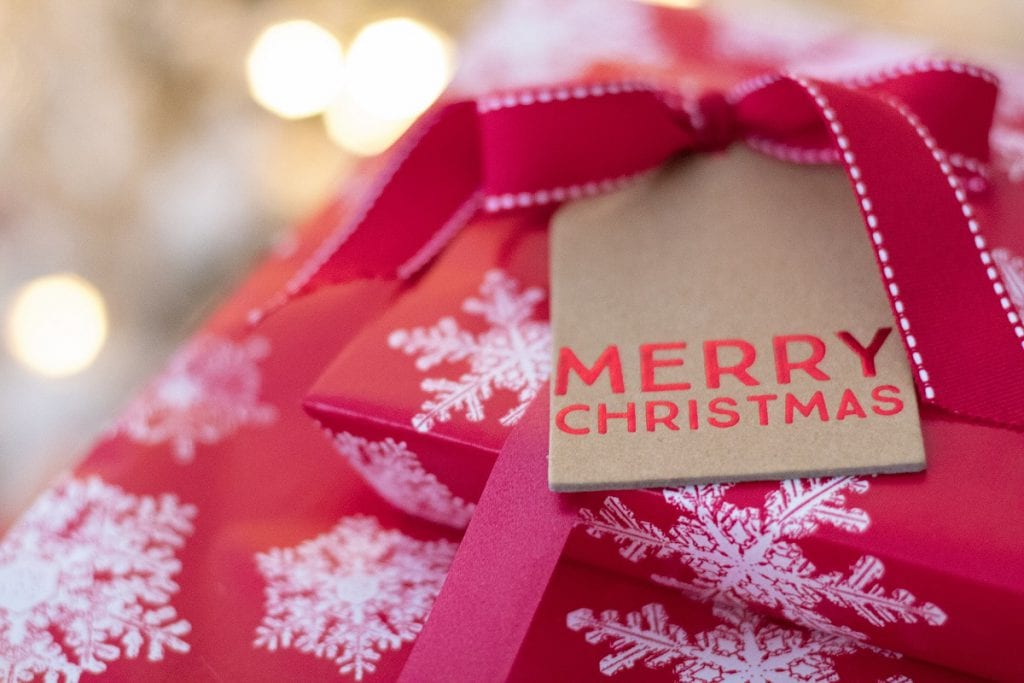 Of course, if you are making the drive home for Christmas, you are almost certain to be bringing along some presents for your loved ones. So, don't forget to save some room in your car amongst your various bags and suitcases. Plan this out beforehand to see how everything is going to fit. You certainly don't want to crush any of your gifts by trying to squeeze things in. Consider getting some bubble wrap to keep delicate items safe and try to pack your boot in an organised fashion so you can get to any emergency items you might need without having to dig through mounds of presents first!
House Beautiful has some wonderful tips for the Christmas period and this includes packing the car for the drive home. Sharing their top advice, they say: "Plan ahead and make sure you bring only what you actually need. Lay everything out a day or two before and see what you can cull."
For making sure things stay balanced in your boot, they advise: "Place large, heavier items at the bottom and towards the front and centre of the car. Don't be afraid to take things out and repack them a few times to find the best arrangement."
Leave work behind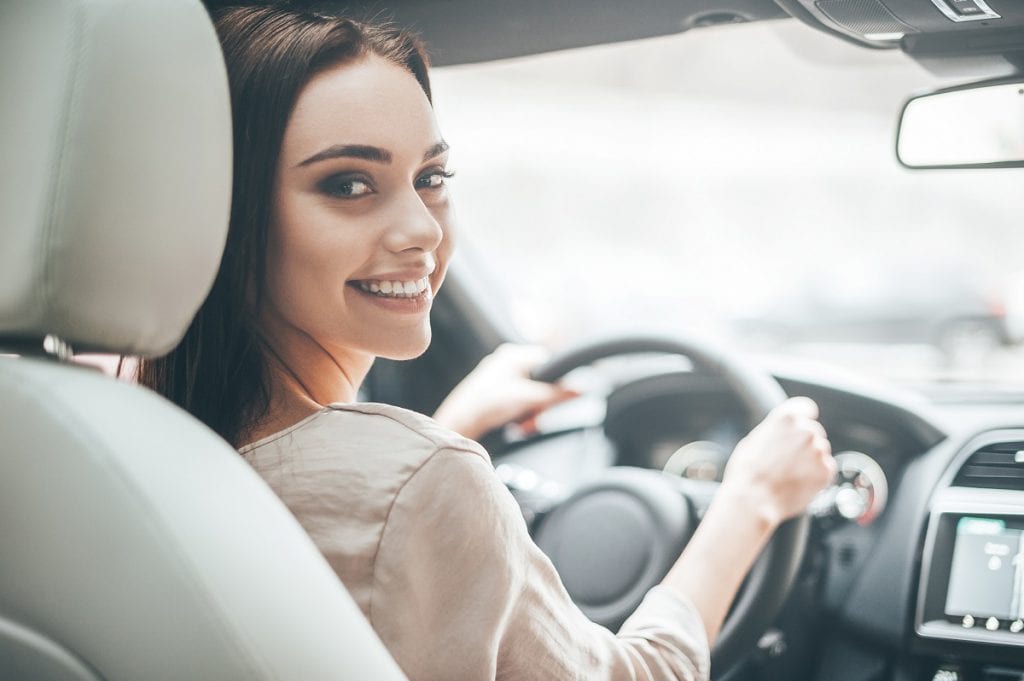 Many of us find it difficult to turn off after work but when heading home for the Christmas break, you don't want to bring stress along with you. So, try to leave work behind when making your journey. Get everything done that you can during the week before and then when work is finished, mentally put it to one side as there is nothing you can do over the festive break. Don't be that person who arrives home for Christmas still in work mode, taking business calls and always looking at emails. Christmas is a time for family, and you could surely use the short break that comes along with the holiday after a busy year.
Listen to Christmas music
The drive home is a great opportunity to shake off the work week and get in the Christmas spirit before arriving. One of the best ways to do is certainly by putting together a top-notch Christmas playlist. We all have our favourite songs that make us feel all warm and fuzzy during this magical time of year. Kat from Kat Last shared the Christmas song she would choose above all: "'Sleigh Ride' by The Ronettes is one of my favourite Christmas songs as it's upbeat and joyful; perfect for the drive home for Christmas!"
Haydy from Squibb Vicious also shared with us her favourite Xmas song for the occasion: "It's got to be 'Feliz Navidad' by Boney M. It even gets a Grinch like me feeling happy and festive!"
You can, of course, just put on the radio and listen to whatever Christmas hits they decide to play but if you have some specific tunes in mind that never fail to get you in the mood, make sure to have these at hand in the form of a festive playlist before setting off.
Don't drive tired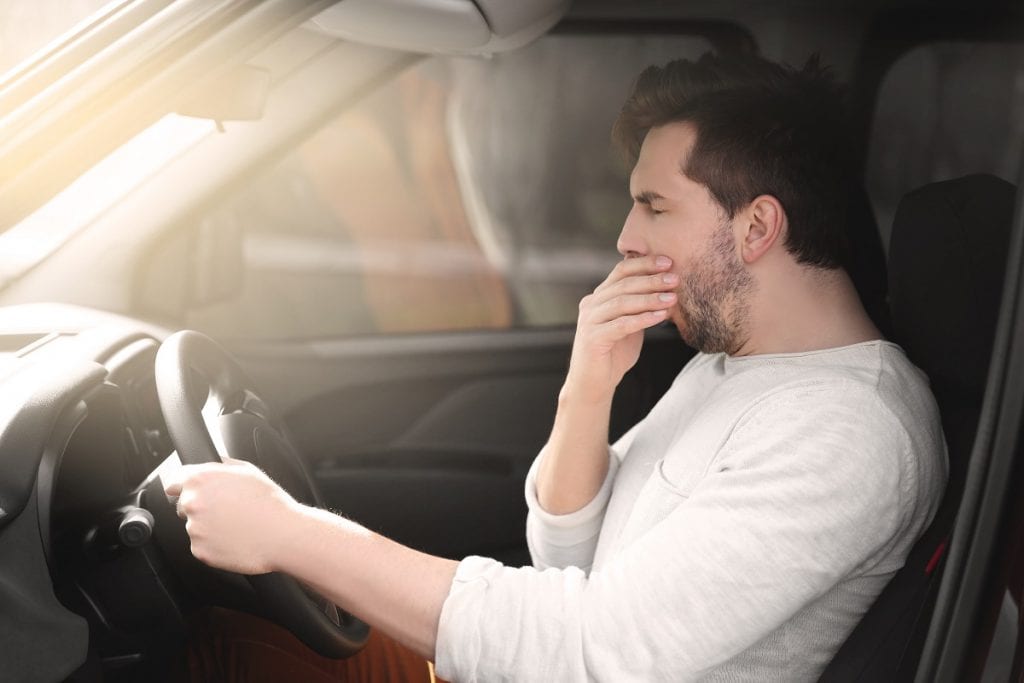 After what has surely been a very busy period of work or studying – as is always the case in the build-up to Christmas – you will probably be feeling pretty exhausted. But it's important to not drive home tired, not only is this dangerous for you and others on the road but it will also cause you to be grouchy when you arrive home. So, ensure your safety and that you are in a good mood to immediately join in festivities by getting a good night's sleep the night before you drive – even delaying your trip by a day if need be. Also, make sure to pull over at a service station for a rest if you are struggling while on the road.
Plan the journey
You will definitely not be the only person making the drive home for Christmas and, as such, it's important that you plan your journey beforehand to avoid traffic and delays. If you haven't made the drive before or if you are unsure of the best route to take, do a little bit of research, note down which roads you should take and even a backup route if there is an accident. Checking for road closures as well is also a good idea. Getting anywhere during the Christmas period is always more difficult so ensure you are not late for the festivities awaiting you by taking the time to plan ahead.
Check the weather forecast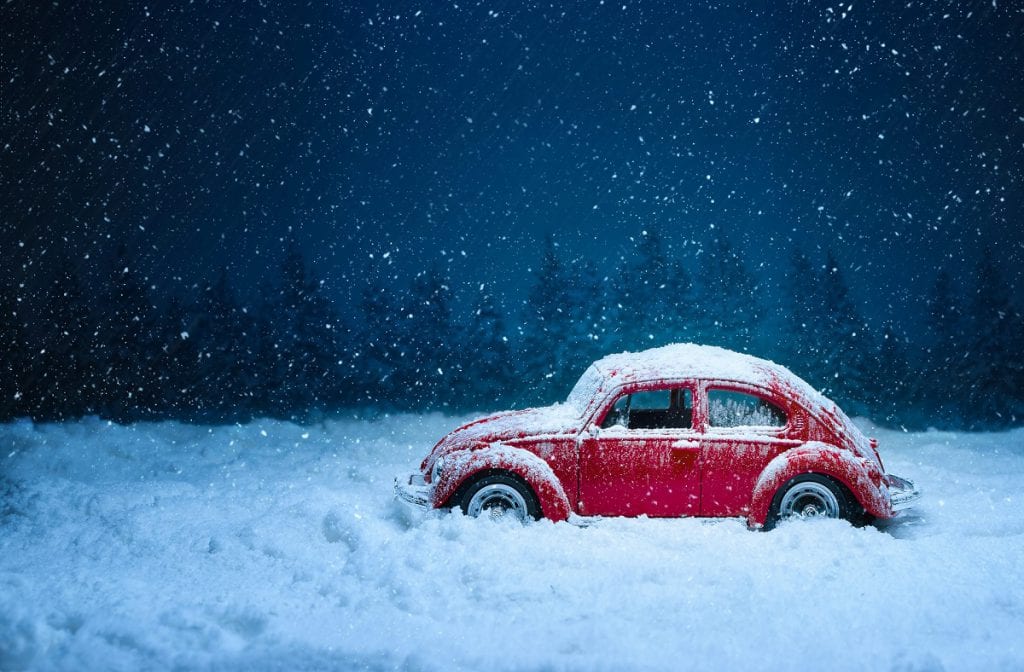 Connected to the above advice about planning your journey, you should also be sure to be mindful of what the weather will be doing on the day you are planning to drive. We don't get an awful lot of snow here in the UK but if a white Christmas is forecast, you will want to know about it! The ice and snow will play havoc with the roads and certainly impact traffic. So, take a look at the long-term forecast in the build-up to your journey and keep track of it as the day approaches. If the weather is looking a little dicey, you can at least be prepared for it and even delay your trip a little for a safer journey.
Advice for a merry drive home this Christmas
Make sure your car is prepared for the journey
Make sure the kids are amused
Get festive with a Christmas jumper and a festive beverage
Make room for presents!
Leave work behind
Listen to Christmas music
Don't drive tired
Plan the journey
Check the weather forecast
Christmas is a truly special time of year that so many of us look forward to and the drive home can be an enjoyable experience. As long as you heed the above advice, there's no reason you can't have a merry journey, arriving home to your family safe, in good spirits, and on time this Christmas.
For further tips and advice, make sure to visit the Dayinsure news section.