Whether you are heading to your first festival, or are a seasoned veteran of the field, there is a lot to know about visiting one of Britain's favourite summer pastimes. From sharing the drive between the group with temp cover to the best playlists to blast on the way, in this guide we cover everything you need to know before embarking on a festival road trip.

The ultimate festival road trip guide:
Packing for a festival

Packing for a festival feels like a nearly impossible task. It's hard to predict what you might need when waking up in a field after an evening of dancing the night away, but there are some great essentials everyone should pack when heading to a festival.
We spoke to a mixture of festival enthusiasts for their tops recommendations.
Wet Wipes
View this post on Instagram
Dave is a festival enthusiast and travel blogger at Jones Around The World. We asked him what he wouldn't go to a festival without: "One of my new favourite music festival essentials is definitely baby wipes! I'm kind of a germaphobe, and these make such an amazing difference to feeling clean at music festivals. Whether it's to just refresh your face or your hands, I think it's a festival must-have for sure! As well, I can't go to a camping music festival without my portable music player. I'm a big music snob, and I love playing my own tunes at my campsite."
Toilet roll
We also spoke to Victoria, a blogger at Lylia Rose. She told us: "My top 3 festival packing essentials are 2 pairs of pumps, toilet rolls and snacks! Of course, if it's rainy then I'll take wellies, but otherwise, if one pair of pumps gets wet, muddy or ruined then a spare pair is essential! Keeping loo roll in my bag at all times means I'll never get caught out if there's none in a toilet. Snacks mean I'll never get peckish and always have something suitable to eat as I'm vegan."
Fairy lights
View this post on Instagram
Blogger Brie Anne went a different way with her recommendations: "My top festival packing essentials would be fairly lights and bunting, I know, so girly. But, having some lights outside is really useful for chilling at the tent after the music and the bunting is perfect for being able to recognise your tent in a sea of similar ones.
"The last festival we were at literally everybody had the same green decathlon tent and I'm so glad we had a way to tell which was ours. Nobody wants a drunk festival go-er accidentally walking into their tent at 4 am by mistake…"
READ MORE: The most popular songs for driving playlists
Duct tape
View this post on Instagram
Vicky, a travel and festival blogger at Vicky Flip Flop Travels has attended festivals all around the world. Her recommendations: "Bring string and duct tape. Duct tape can come in handy for tent, sleeping bag or air mattress repairs. And, also for security when strapping your stuff to your trolley when you leave. It just makes it easier to carry your things around.
"String is great for a washing line, if anything gets wet, and also for making a loop through your toilet roll. That way you can put it around your neck when you're actually in the toilet making it easier to juggle your bag and whatever you happen to be holding, meaning you don't have to risk putting it down."
You can see her extensive festival packing list on her site.
Extra tent pegs
View this post on Instagram
We spoke to Jessi at Where's My Tent, which is described as a 'festival fanatic's blog'. Her main essential: "Extra tent pegs. If it's bad weather you will need all guy ropes out, if the ground is rocky you may bend some putting them in, or a friend might open their tent to find they don't have enough. Bring a spare pack!"
Jessi also had some other good suggestions: "Bring double the amount of socks you think you need. Then if your feet get wet you can change them, or if you have cold/uncomfortable shoes you can double up!"
Eye mask and Earplugs
View this post on Instagram
We spoke to Sophie, known online as That Festival Blogger. Her motto is 'dream big, spend small' and she discusses how to do this with festivals. Her festival essentials will help you get a great night's sleep: "I always take an eye mask and a pair of earplugs. When camping these are an absolute lifesaver!"
Another tip she had was to "always take something like an empty shampoo bottle to hide cash and valuables in while out listening to music or asleep!"
Accessories
View this post on Instagram
Dulcie blogs online at That Festival Life, where she talks about her trips to festivals all around the world. A lover of fancy dress and all things bright, she suggested: "My packing essential is not to pack too much! Keep to the essentials and then you can fit more accessories in. Personally, I like to bring lots of fancy dress as well as heaps of layers because you never know what the weather has in store at UK festivals. You don't want too much sun or torrential rain to hamper your party time so come prepared for all eventualities!"
A bum bag
Dulcie gave another great suggestion: "I also always bring a bum bag to fit all my essentials for the day in (phone, tissues, lip balm, money). Bum bags are a perfect solution because they are hands-free and don't get in the way of dancing – plus, I can clip my reusable water bottle to it as well!"
Jessi agreed: "A bum bag! I've converted so many people over the years. Being able to dance handsfree, with easy access to your phone/wallet whilst keeping them safe and close to you? Ideal!"
Managing the journey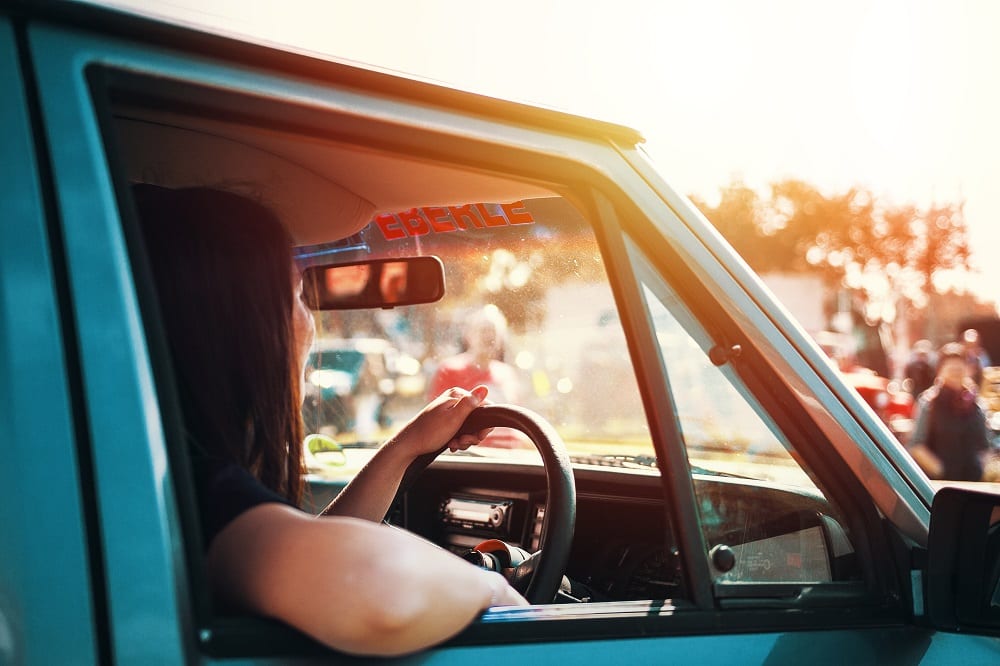 Once you're packed, the next step is managing the journey. Even when you live fairly close to the festival site, it can still take hours to get onto festivals grounds and to the car park. When you live further away, the journey can become a road trip and an experience in itself.
In this section, we have a look at some of the best advice for managing this journey.
Share the drive
Our number one tip is to share the drive. A tired driver is not the best driver, and as so many people choose to travel to festivals in one car, it's only fair that the driving is split. Don't worry about complicated insurance plans either, with our temporary car insurance you can cover yourself for the weekend, or just a few hours on someone else's car in just a few easy steps.
Dulcie said: "For journeys to festivals, my top tip would be to make sure that you're car sharing. Whether you're driving or looking for a lift you can find people to share the voyage on websites like GoCarShare, not only does this mean you can split the petrol and the cost of the car pass but you're also collectively lowering your carbon footprint and your impact on the planet!
"As well as this it's a great chance to meet and make friends with people going to the festival from your area – I originally met one of my best mates on the way to Secret Garden Party because she gave me a lift!"
Vicky agreed, saying: "Don't just leave it to the driver to navigate, and drive, but help them on their way." This means even if there is someone in the car who hasn't passed their test, they can still assist the drivers with navigation.
Take breaks
Regardless of how many people are driving, it's always important to take breaks. Not only will this give you a chance to go to the bathroom, but it will also mean you can grab some food, pick up any supplies you may have forgotten (we are looking at you, phone charger) and plan your weekend.
This is especially useful when getting close to the site. Often, with so many people arriving at once, it can take a long time to travel the last few miles and it's better to not get caught short needing a toilet trip if you can help it.
Brie Anne agreed: "My tip for enjoying the road trip is to take it easy. Allow for breaks as some festivals are a long drive away."
Pack snacks & water
Similarly, it's important to pack snacks and water. On the occasions where you do get caught in traffic, or don't want to buy food from a service station, snacks are great. Whether it's cereal bars, fruit or crisps, they can help you curb some hunger until you get to the festival food stalls. Water will help keep you hydrated all the way there, which will not only help your driving, but help you keep dancing the night away!
Anything you don't eat on the way you can eat whilst at the festival or save for the return journey. Victoria suggested always bringing snacks when we asked her for her advice: "To enjoy the road trip I always leave in plenty of time, have a great playlist and lots of water and snacks if it's a long journey!"
Jessi added: "Pack lots of water bottles (fill up reusable ones from home) in the car. You'll be grateful for them on the Monday drive home after the festival!"
No drinking alcohol in the car
Although you're on the way to a giant party, it's wise to not allow anyone to drink alcohol in the car, this way, there are no distractions for the driver. Put any bottles you may have in the boot of the car and open them up once you've put up the tent. This way everyone can be involved in that first drink of the weekend.
Brie Anne had some wise words about the hindrances and dangers of letting others drink whilst you drive: "Don't let your friends get drunk in the car – honestly, it's the worst. Not only do they want to pee every 5 minutes, but they become a distraction and a hazard."
Decorate your car
One way you could get into the festival mood before leaving is by decorating your car. Whether you add a sign with the festival name you are going to, some bunting on the parcel shelf or decorate yourselves with fancy dress, it's a fantastic way to get into the spirit of things!
Vicky recommended car decoration, she said: "It can be fun to decorate your car – we did that on the way to Coachella for 'Carchella' as they call it. It means you can wave in excitement at the others going to the festival too. The road trip there is all part of the fun!"
Put on some tunes to get you in the mood
Finally, and most importantly, you have to have the right music. After all, you're about the spend the next few days watching some of the best bands and artists in the world perform. Getting the right playlist can gear you up for the weekend and give you a chance to practice belting out the lyrics. This is the number one piece of advice we got from everyone we spoke to…
Brie Anne said: "Have a cracking playlist lined up. Road trips can be boring but having the right music can make all the difference." Vicki agreed: "absolutely download your favourite tunes from the bands playing."
Jessi holds playlist curation as a high priority as well: "I always do some research to find a good Spotify playlist, usually someone has made one that features all the artists at the festival you're going to, so we have that blasting for the whole road trip too to get us in the mood!"
Sophie said similarly: "If I'm going with friends we always make a Spotify playlist of the artists we are going to see to get us in the mood!"
Read on to find our list of the best UK festivals playlists for 2019.
Official UK festival playlists 2019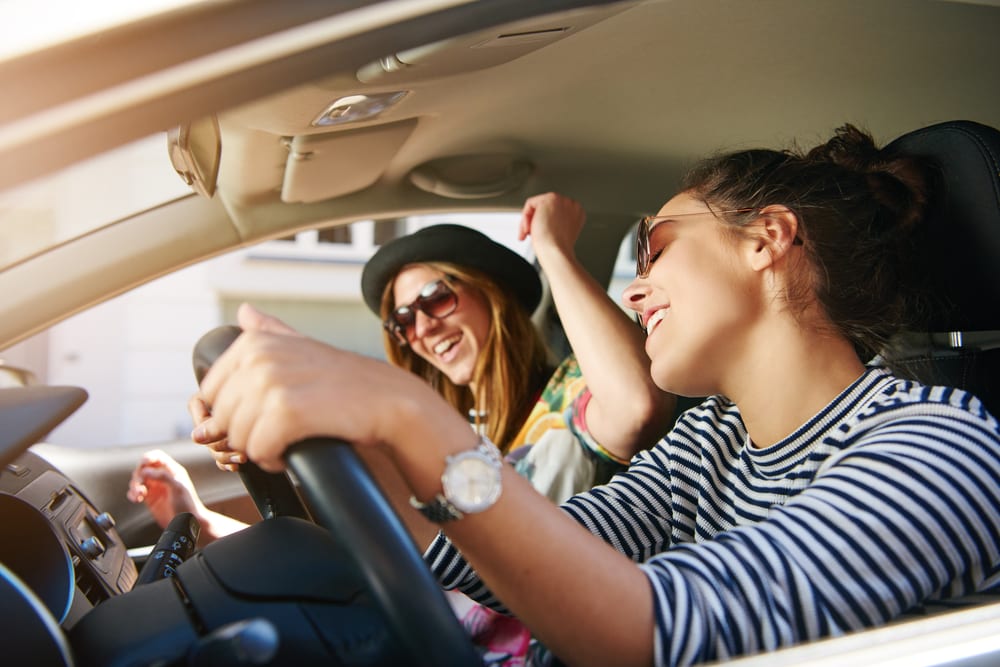 Making sure you have the right tunes playing en route to the festival is a must. You and your friends can get hyped up for the experience ahead, rehearse lyrics to your favourite songs in time to sing them back and even discover some of the bands you've never heard of who will be playing.
Dave explained why he always makes a new playlist for the festival drive: "I typically prepare a new playlist for every festival I go to! I like researching some new artists on the line-up and checking out if I want to see them play. It's a fun way to discover new artists. I think a Spotify Premium membership is essential for this!"
However, if you don't have time to make a new playlist, or just want a sampling of everyone at the festival, we have compiled a list of the official Spotify playlists for some of the biggest festivals in the UK below.
Download Festival
When & Where: June 14th-16th, Donington Park, Leicestershire
Glastonbury
When & Where: June 26th-30th, Worthy Farm, Glastonbury
El Dorado
When & Where: July 5th-7th, Eastnor Castle, Hertfordshire
Lovebox
When & Where: July 12th-13th, Gunnersbury Park, London
Latitude
When & Where: July 18th-19th, Henham Park, Suffolk
Y Not
When & Where: July 25th-28th, Pikehall, Derbyshire
Standon Calling
When & Where: July 26th-29th, Standon, Hertfordshire
Truck Fest
When & Where: July 26th-28th, Hill Farm, Oxfordshire
Wilderness
When & Where: August 1st-4th, Cornbury Park, Oxfordshire
Boardmasters
When & Where: August 7th-11th, Watergate Bay, Cornwall
Boomtown
When & Where: August 7th-11th, Matterly Estate, Hampshire
We Out Here
When & Where: August 15th-18th, Abbots Ripton, Cambridgeshire
Green Man
When & Where: August 15th-18th, Brecon Beacons, Wales
Creamfields
When & Where: August 22nd-25th, Daresbury, Cheshire
Reading and Leeds
When & Where: August 23rd-25th, Richfield Avenue, Reading/Branham Park, Leeds