Although car accessories aren't always a necessity, they can enhance your driving experience, making you feel safer on the road and upgrading you to feel like one of the best drivers in the UK. However, the car accessory market is over-saturated, so picking out the right options for you can sometimes prove a challenge.
Preparation is key, and before embarking on long road trips, you may often wonder if you have everything you need. Although your car will come with a basic selection of features to make your road trip more enjoyable, a few extra purchases can put you at ease.
From dash cams to chargers and safety devices, find out what car accessories you should consider purchasing with this helpful guide.
Smartphone mount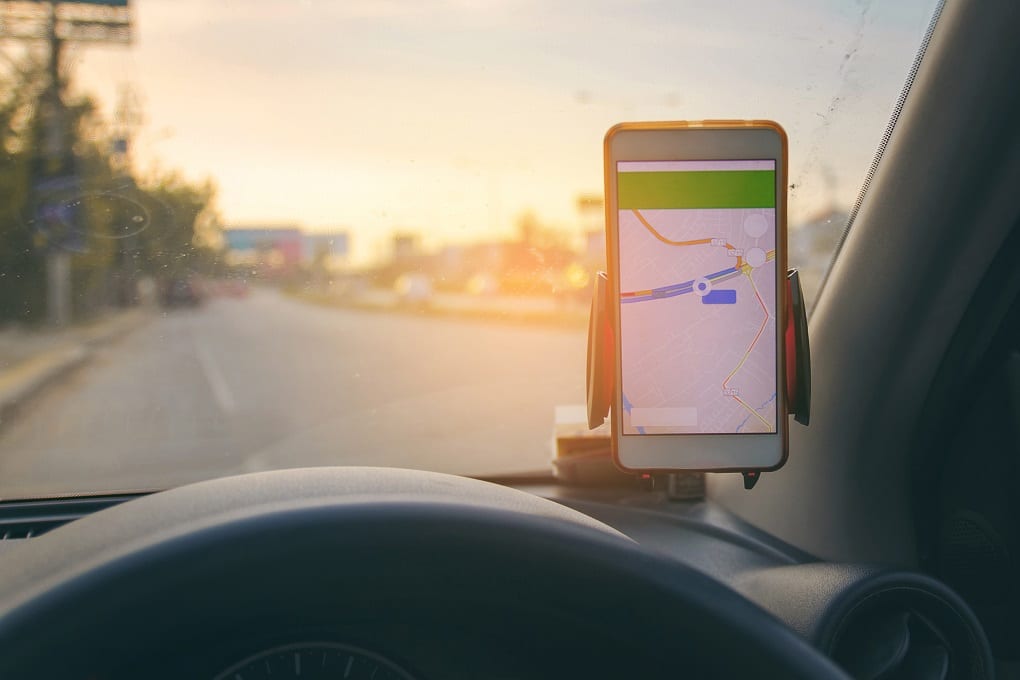 Making sure that your phone is safely secured when driving is essential. Not only does this make it easier to use as a smartphone but eliminates any potential instances where you may reach for it whilst behind the wheel. We spoke to Diego from iCar Mode who believes that a good-quality smartphone mount is one of the most important accessories that you can buy for your car.
"I personally really like iOttie's products. Their mounts are firm, they stick well to the dashboard and are adjustable to any size of phone. Plus, their latest models also include wireless charging which is fantastic and what brings me to two safety iOS tips that not everyone knows:
1- While your iPhone is charging, you can just say "Hey Siri!" to start a conversation with Siri and keep your hands on the wheel and your eyes on the road.
2- Messaging while driving is a deadly habit, five seconds is the average time your eyes are off the road while texting. When travelling at 55mph, that's enough time to cover the length of a football field blindfolded. If you feel you can't hold back – you can activate "Do not disturb while driving" mode in iOS and it will block messages while driving and send a notice to the sender you're driving."
Dash cam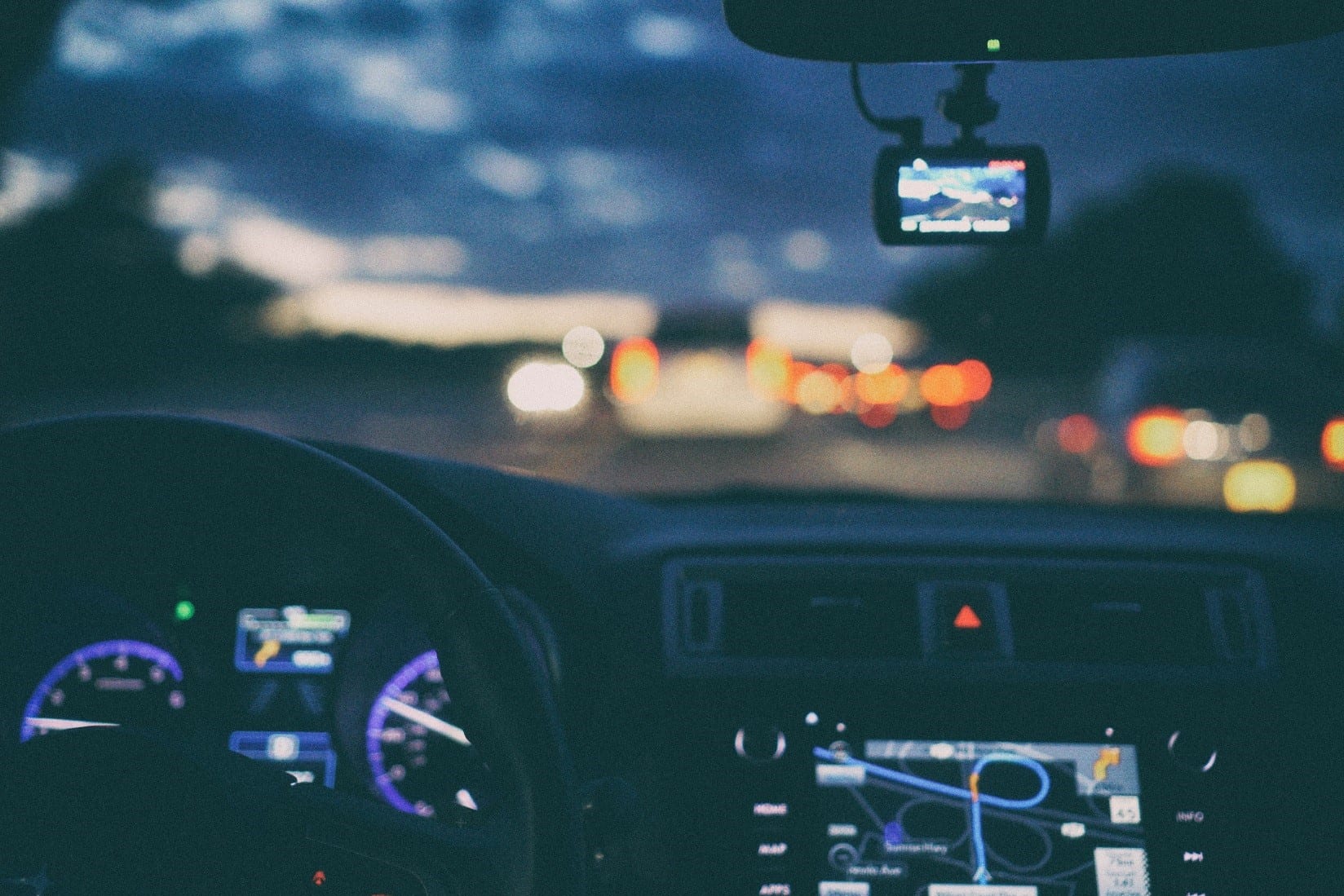 Having a dash cam installed in your car comes with a host of benefits. Constantly recording, the stream of video can be used as evidence in crashes, to capture bad driving and to identify criminals in cases of theft. However, when your temp cover insurance has run out and you're on the market for a longer solution, you may be eligible for a discount with your insurance if you have one installed!
There are lots of dash cams on the market, from inexpensive models that attach to your front windscreen to versions that are embedded into your mirror. Although these versions come at a higher cost, there are no distractions on your windscreen, which is a bonus.
The Nexbase mirror dash cam is regarded as one of the best thanks to its discreet design. Simply use the suction cups to attach to your existing rear-view mirror, with the "4" screen remaining hidden until required".
Breathalyser
Drinking and driving are one of the worst things that you could do behind the wheel and getting caught over the limit can result in a penalty, imprisonment or a driving ban.
Although it is common sense to not drink and drive, it is possible to still be over the limit the next day. One of the best ways to avoid this is to keep a breathalyser in the boot of your car. In England, Wales and Northern Ireland, if you have more than 35 micrograms of alcohol per 100 millimetres of breath, you're considered over the limit, with this dropping to 22 in Scotland.
There are several different breathalysers on the market, but it's better to invest in a model from a reputable brand such as AlcoSense to ensure that the readings are accurate, as just a few micrograms out could cost you your licence.
Jump leads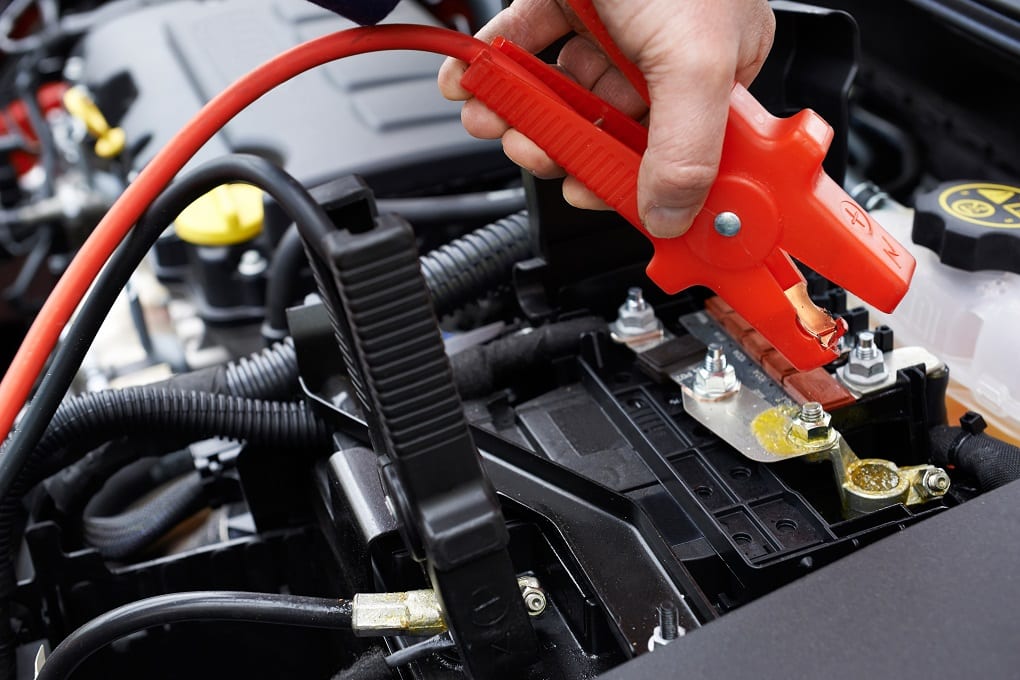 Breaking down is never convenient. However, having the right tools to help you get on your way can make it easier to get you back on the road. Charles from Your Parking Space would, therefore, recommend purchasing a decent set of jump leads to keep in your car:
"For owners of cars that are getting on a bit, the Arteck Car Jump Starter can be invaluable. It's a clever little device with both heavy-duty cables and a clamp built-in, all packed into a compact carry case that can be stored in the corner of the boot of your car. One full charge will jump-start a car 20 times. In addition, it'll also charge all your portable devices, including smartphones, and also has a bright LED torch incorporated within it."
Chargers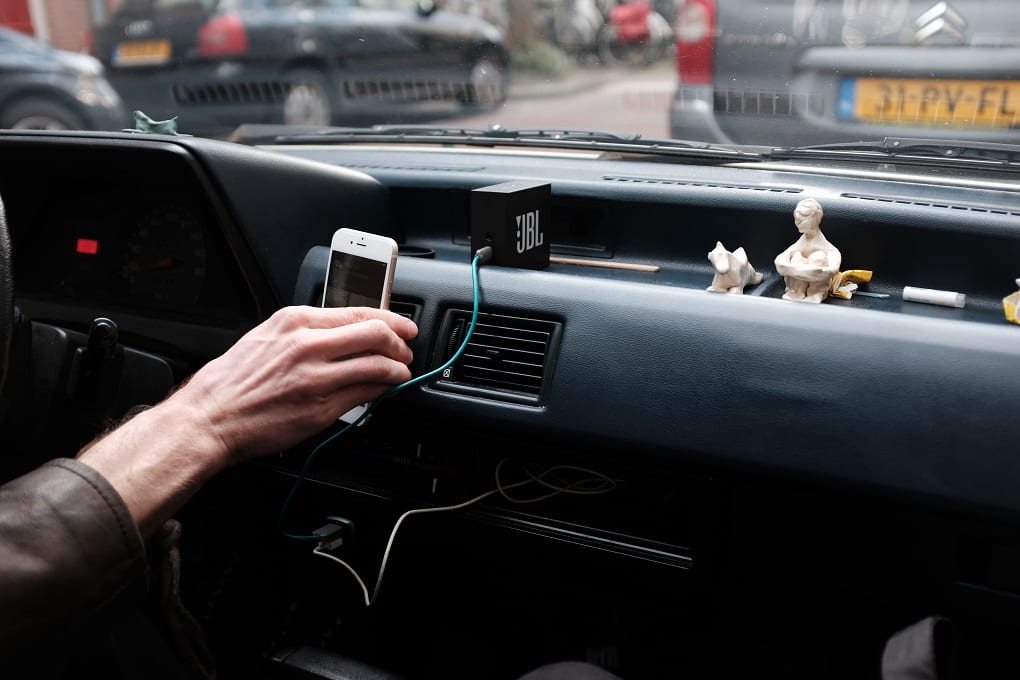 Although it's illegal to use your phone whilst behind the wheel, they can come in useful as a satnav. Unfortunately, phones are not well-known for their impressive battery life, which means that you may risk it dying in the middle of giving you directions.
There are many different in-car chargers that use the cigarette lighter or USB port of your car in order to top-up your phones battery life. However, there are a couple of other options that work better if you're going on a road trip with friends or planning a day out with the family.
The LifePowr triple port car charger allows you to charge up to three devices at once, with the USB C port providing enough power to charge devices such as laptops. If you're only needing to top-up something like a phone, the Anker Roav VIVA is the perfect alternative. Not only does this charger have two ports, but it is also Alexa-enabled, which is great for streaming music and making voice-initiated calls.
Vacuum
Whether it's small children, hairy dogs or messy eaters, sometimes the inside of your car needs a clean. Fortunately, the market for small vacuum cleaners is growing, which means that any crumbs, hair or dirt can quickly be picked up.
Despite there being many different models for you to purchase, portable vacuums can sometimes lack the power that is needed to give your car a deep, thorough clean. The Dyson V6 Car and Boat is a great size to keep in your boot, with several different tools to help you get in all of the crevices and hard-to-reach spots.