The temperatures have started to drop, and the evenings have begun to grow darker; with winter on the horizon, your safety on the roads becomes more important than ever. Although your skills as a motorist should ensure that you feel safe behind the wheel at all times, when you're driving in the UK during the winter months adverse weather conditions can be unpredictable, causing havoc for drivers.
The road conditions during the colder seasons can vary greatly from the summer. Whether you're keeping a watchful eye for black ice or are needing to leave your house a little earlier in the mornings to make sure that your windscreen is properly defrosted, your undivided attention needs to be on the streets. Find out how you can stay safe on the roads this winter with this helpful guide.
Preparing your car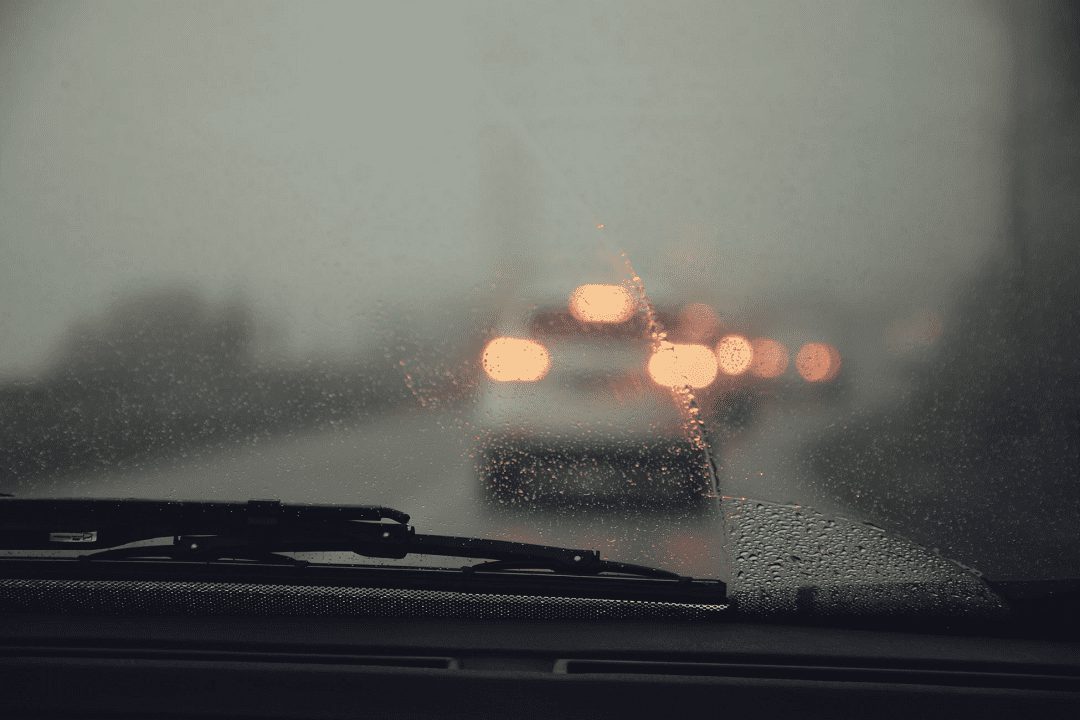 Preparing your car correctly for the journey ahead is key. Nobody likes to stand in the cold but making sure that you have full visibility out of your windscreen is vital. This means making sure that your windscreen is thoroughly defrosted before embarking on your journey, but also includes having a windscreen that is clean with wipers that are in good condition.
Your windscreen wipers are so important during the winter. Rain, sleet and snow can impair your visibility, so checking for any tears can prevent smears whilst driving. When cleaning your windscreen, check that you have plenty of screen wash and that this is topped up with antifreeze to help you on your journey.
Other useful things to check during the colder months are your tyres. Excess water on the roads can result in aquaplaning and worn-down grip can result in skidding on icy surfaces. Dedicated winter tyres can be a good investment if you're looking to travel long distances this winter. So, if you're purchasing temp insurance this winter, make sure to take a look at the wheels.
One of the most important parts of your car kit in winter should remain in the boot. Packing a bag containing essentials such as a torch, portable phone charger, a blanket and an extra jumper could come in extremely helpful if you breakdown or are stuck in traffic. You can be flexible with the items that your bag contains, but having some extra layers of clothing for warmth, as well as a light source, will always come in useful. If you're travelling longer distances, some non-perishable food items such as cereal bars can help if you get hungry.
RoSPA, the Royal Society for the Prevention of Accidents, is a charity that aims to save lives and prevent injuries caused on the roads. We asked them what their top tips were for preparing your car for winter:
"It's a good idea to have your vehicle fully serviced before winter starts and have the anti-freeze tested. If you can't have it serviced, then do your own checks. In particular, check:
Lights are clean and working
The battery is fully charged
Windscreen, wiper blades and other windows are clean and the washer bottle filled with screen wash
Tyre condition, tread depth and pressure (of all the tyres, including the spare)
Brakes are working well
Fluids are kept topped up, especially windscreen wash (to the correct concentration to prevent it freezing), anti-freeze and oil"
Planning a winter road trip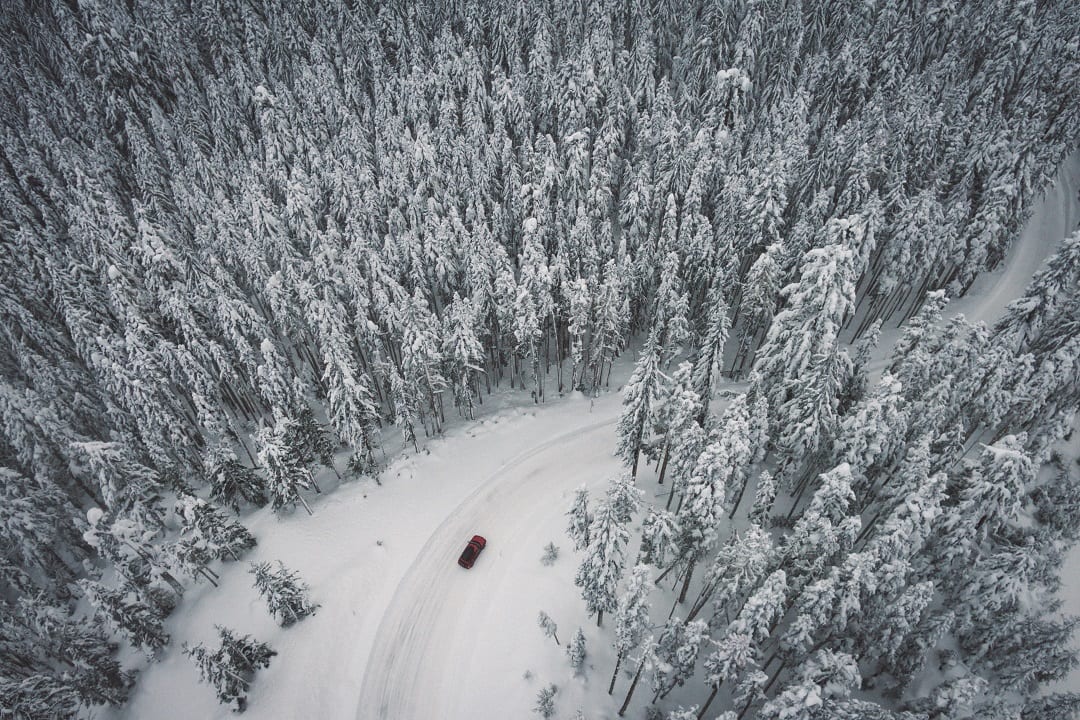 Planning your journey is vital during winter. Not only does it give you options in case you are diverted, but it also allows you to factor in whether you're likely to pass over dangerous stretches of road that could be affected by the weather. Extra time should be taken for all journeys and regular rest stops should be scheduled.
Highways England's national winter and severe weather team leader, Paul Furlong, said: "It's never too early to prepare for winter. Whether people are heading to friends and family or commuting to work, we care about people's journeys and when the wintry weather does arrive our 1,300 specially trained gritter drivers will be ready to work around the clock to keep traffic moving.
"Safety is our priority and we're asking drivers to make sure they and their vehicles are also prepared for any eventuality. Remember, this winter, before you set out, check your vehicle, the road conditions and the weather forecast. If conditions are poor, and journeys are not essential, consider waiting until the weather gets better – this should improve journeys, and give our gritters a chance to treat the roads.
"To monitor the weather around the clock Highways England has over 250 weather stations at locations across its network. Overhead warning signs can also be used to advise motorists of severe weather.
"To help keep drivers on the move this winter, Highways England has:
535 gritters which have all gone through a 20-hour service this summer
127 depots based at strategic points across the network
25 snow blowers which can remove between 1,200 and 2,500 tonnes of snow per hour
More than 280,000 tonnes of salt, which can cover 610,000 lane-miles of motorway
"During severe winter weather drivers are urged to follow this advice:
In snow and ice: Drivers should stick to the main roads where they can and only travel if necessary. Drivers are also encouraged to make sure they have a winter kit in their vehicle, including an ice scraper and de-icer, warm clothes and blankets and sunglasses to cope with the low winter sun.
"In high winds: Drivers should slow down and avoid using exposed sections of road if possible. Lorries, caravans and motorbikes are at particular risk.
"In heavy rain: Drivers should keep well back from the vehicle in front, gradually ease off the accelerator if the steering becomes unresponsive, and slow down if the rain and spray from vehicles makes it difficult to see and be seen.
"In fog: Drivers should switch on their fog lights and not use lights on full beam as the fog will reflect the light back. If drivers really cannot see, they should consider stopping until it is safe to continue.
"In freezing rain: Drivers should keep their distance and reduce their speed – black ice is difficult to see, so even when conditions seem normal, it can be slippery leading to very dangerous driving conditions."
Safe winter driving skills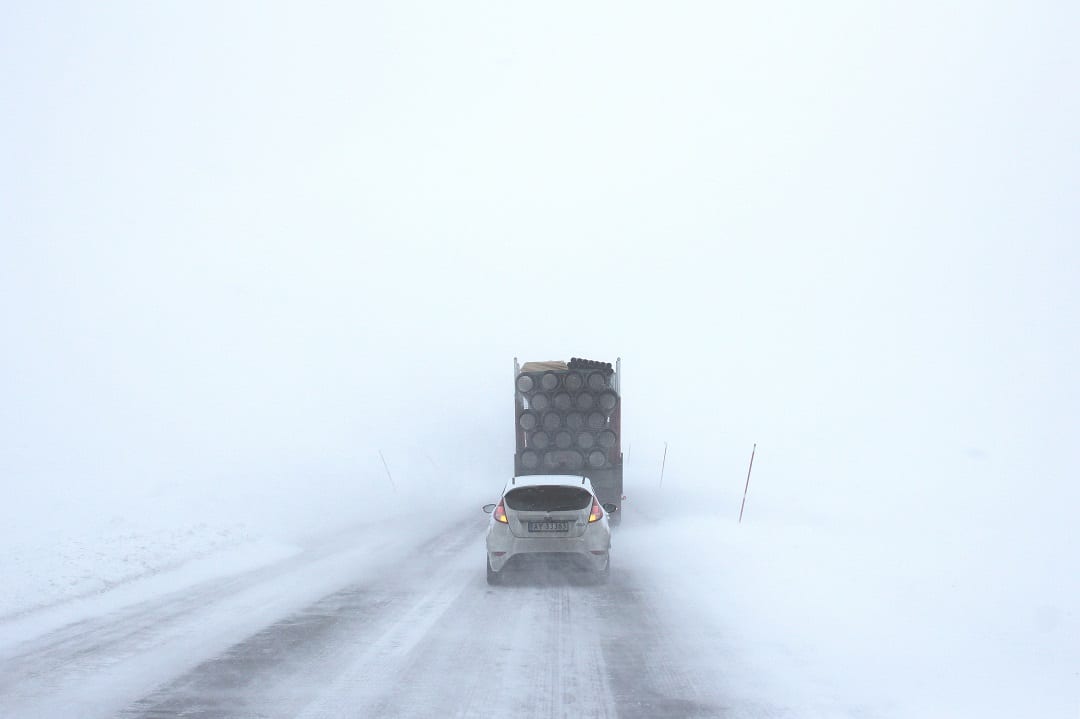 Defensive driving can help you to avoid potential accidents with other road users. Staying vigilant and on the lookout for hazards will give you more time to undertake movements such as braking and steering – something which is incredibly important in bad weather condition.
Although quick decisions made need to be made when driving in winter, it is important that these are completed slowly. If you're unsure of the road conditions, driving at a slower speed will give you more time to complete actions if necessary. Braking should be done slowly and applying and reapplying pressure to the brakes can also help you to regain grip if you're skidding.
We asked RoSPA what their top tips for driving in winter were, they advised: "Driving in the winter is very different than in other times of the year. Adverse weather and longer periods of darkness makes driving more hazardous. If you find yourself driving in snow or on icy or snow-covered roads, adapt your driving to these conditions:
"Reduce your speed. The chances of skidding are much greater, and your stopping distance will increase massively. Increase the gap between you and the vehicle in front. Only travel at a speed at which you can stop within the distance you can see to be clear. Speed limits are the maximum in ideal conditions; in difficult conditions, they can often be too fast.
"Avoid harsh braking and acceleration, or sharp steering. To slow down on ice and snow, lift the gas early to allow the speed to drop sufficiently to select a lower gear. If you need to use the brakes, use very gentle pressure depressing the clutch early to avoid stalling the engine.
"In very bad conditions, avoid driving completely, unless you absolutely have to make the journey and driving is the only option.
The dark evenings and even darker mornings mean that visibility on the roads may be lower than normal. Having your headlights on is a great way of alerting other drivers to your presence, even if you think you can still see. Although it is likely that they're in use every day, many people forget to clean their headlights regularly, which can result in fogginess and dimmer lights than usual. A quick wipe over when cleaning will help if they don't appear too dirty but if they don't seem to be letting as much light through as usual, scrubbing the glass with toothpaste and a cloth can help.
Alternatively, your lights could be appearing dimmer because it's time for a bulb replacement. Swapping your bulbs can drastically change the amount of light that you can see, so this could be a good option for your car.