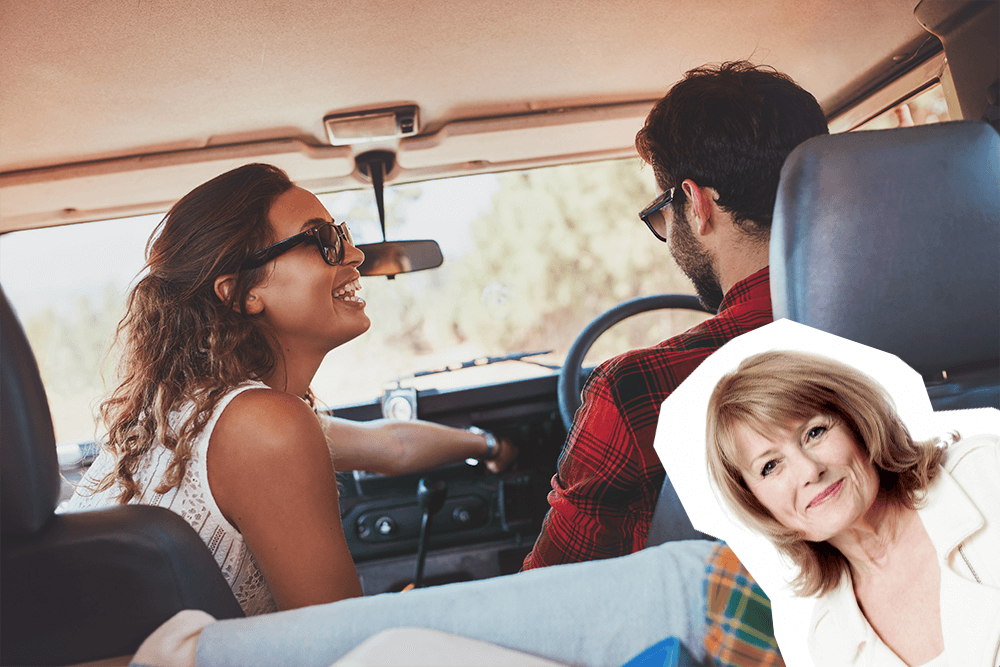 We all know your parents had it easier, right? Life for Millennials is more expensive than it was for previous generations, and that's a proven fact.
You're less likely to own a home, and more likely to be broke.
If you were lucky enough to be from the Greatest Generation (1901-1945), and driving before the 1st April 1934 where the test was initially voluntary, well done you! Unfortunately, (or fortunately) all of this changed with the introduction of the Road Traffic Act 1934 where legislation made it compulsory for all new drivers to take a test.
Dayinsure Learner was introduced in 2013 to provide an alternative to the expensive annual insurance available to young drivers. It's quick to purchase through a simple online form and offers peace of mind, not only to young learner drivers and parents, but all learners up to 75 years of age.
You can take out learner driver insurance for as little as 2 hours, or as much as 5 months at a time. This gives you much more flexibility and freedom, and allows you to manage your finances day by day, or month by month. If you're struggling to fit in those driving lessons with your parents, this is an ideal solution.
Love, life, and learning to drive. You're not alone (It's not allowed!)
When the subject of learning to drive arises, everyone has a story to tell, though, some are keener than others.
A colleague here, now in his early 20's had been stalking, maybe that's a little strong, gently wooing a girl since high school. It was one of those… is he? are they? did they? As a millennial, you know, learning to drive is an expensive endeavour but the ultimate result (especially in the dating game) is arguably worth the financial outlay. "Jamie" as we'll call him had successfully managed to wangle a date and working for an insurance company, it was a no-brainer that he would use Dayinsure Learner to make a good impression, picking her up is his very own car. What a treat!
You've got to give him credit. He'd worked endlessly to save up, the obligatory Ford Fiesta! (The most popular model amongst learners).
Jamie arrived accompanied by his mother! (as required by the policy) The journey by his own account was awkward. He hadn't been driving long, the journey was jumpy, and he admitted to stalling it twice. They enjoyed the film, and Jamie drove her safely home, again accompanied. Sadly, there was no second date but that's for another day.
So, the moral of the story? Temporary learner driver insurance as an alternative to annual insurance, used wisely ad-hoc, or as and when you need it, is a great find and you'll want to spread the word.
As you've read, it won't guarantee you success in the dating game but it could be a tool in your arsenal of life.
Top tip: Just make sure to iron out the bunny jumps before trying to impress!
So, how much is learner's insurance?
You can get temporary learner insurance from Dayinsure from as little as £10 for 2 hours. The longer you buy the more you'll save. You can purchase a policy for up to 5 months at a time bringing the daily cost down even further.
Change your mind, or pass your test? You can even get a partial refund on unused days.
Just bear in mind what you're getting, compare and contrast. There are a lot of learner car insurance providers out there, all offering on the surface the same thing. Dayinsure founded temporary car insurance and have been providing temporary learner insurance since 2013.
Aviva underwrite all Dayinsure policies, this was no accident. Aviva are based in the UK and provide a 24-hour claim line should you need it. They also hold a Defacto 5 star rating so you know you're buying quality cover.